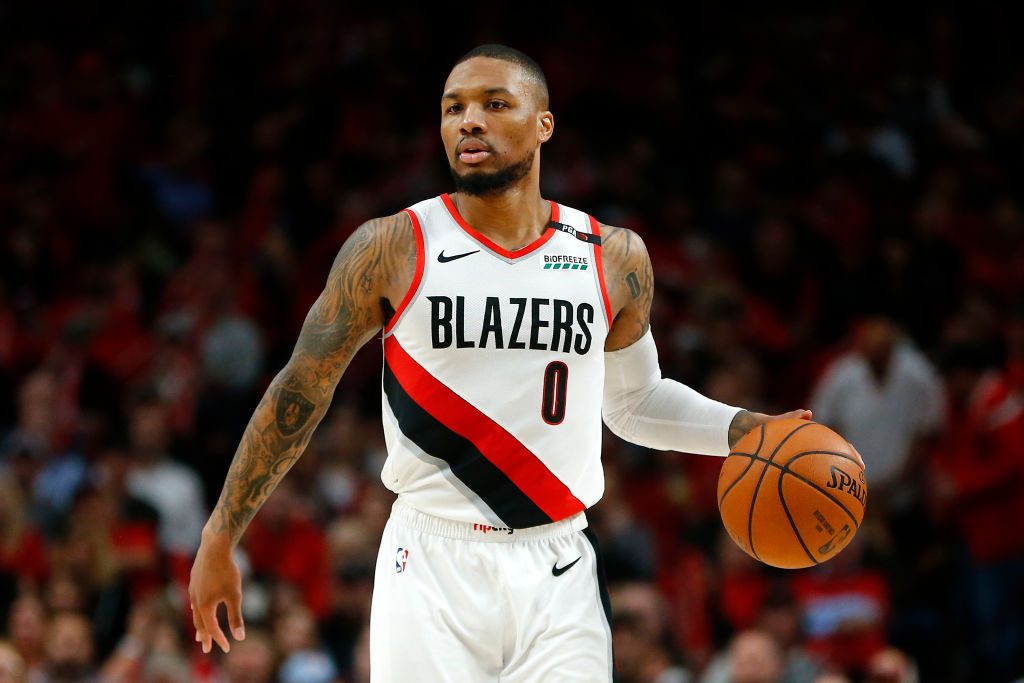 The NBA's Most Elite Ball Handlers in 2019
The best ball handlers in the NBA can pull off moves that easily break down defenders and help them get off an easy shot.
All NBA guards must master the skill of dribbling. The best ball handlers in the league can pull off moves that easily break down defenders and help them get off an easy shot. So, which players have the best dribbling skills? These are the NBA's most elite ball handlers (listed in alphabetical order).
Steph Curry, Golden State Warriors
One half of the Splash Brothers, Stephen Curry's pregame routine is full of explosive dribbling moves. In fact, we think the point guard's step-back move is one of the best in the NBA. One of our favorites displays was in a game against the Charlotte Hornets. To the fans' delight, Curry made Marvin Williams fall to the floor before hitting a one-legged three-pointer.
Kevin Durant, Brooklyn Nets
The "Slim Reaper" is one of the most dangerous offensive players ever seen in the NBA. Kevin Durant's height and length make him deceptively fast when dribbling and tough for other opponents to stop. He routinely crosses up defenders while finishing plays with posterizing dunks.
De'Aaron Fox, Sacramento Kings
Many NBA players view De'Aaron Fox as the fastest player in the league, and he uses his speed to quickly break down defenders. There isn't a Sacramento Kings game where he doesn't blow by defenders. Fox's crossover is one of the toughest to stop when he goes full speed.
James Harden, Houston Rockets
When you think of James Harden's best crossover, one play should come to mind. In a game against the L.A. Clippers last season, he was in a one-on-one situation with Wesley Johnson, then crossed him over and made him fall. Afterward, Harden stared at him for five seconds before draining the shot. 
Kyrie Irving, Brooklyn Nets
Does Kyrie Irving have the best handles in history? You could make a strong argument for the NBA star, as his array of dribbling maneuvers are some of the most creative we've ever seen. Irving uses his skill set to breakdown defenses in isolation situations. On the fast break, it's tough to find someone who hasn't been a victim to his crossover.
Damian Lillard, Portland Trailblazers
The Portland Traiblazers star will likely experience another excellent season. Damian Lillard's handle was on full display in the Trailblazers series-clinching victory over the Oklahoma City Thunder in last year's first-round matchup. Lillard started his dribble slowly against Paul George, letting the clock wind down. At the last moment, he did a step-back maneuver to drain a three from over 37 feet, waving goodbye to the Thunder as his teammates stormed the court.
Kemba Walker, Boston Celtics
Kemba Walker made his first appearance as an All-Star starter in 2019. And he's on pace to have another All-Star season in Boston. Walker's ability to cross up his defenders, which includes his behind-the-back move, is one of the best in the league. His crossover of Giannis Antetokounmpo is a highlight of the 2018-19 season.
John Wall, Washington Wizards
Although he has dealt with injuries for the last two seasons, John Wall is still one of the best handlers in the NBA. If he can return to form in 2021, we expect Wall to use his crossover to breakdown defenders and make the All-Star team once again.
Who do you think has the best handle in the NBA?
Looking at our list of elite ball handlers, who do you think is the best? We have to go with Kyrie Irving, aka "Uncle Drew," as the best dribbler in the NBA. If you want more news from around the Association, be sure to check out our NBA section.