The NCAA's Best Player Isn't in March Madness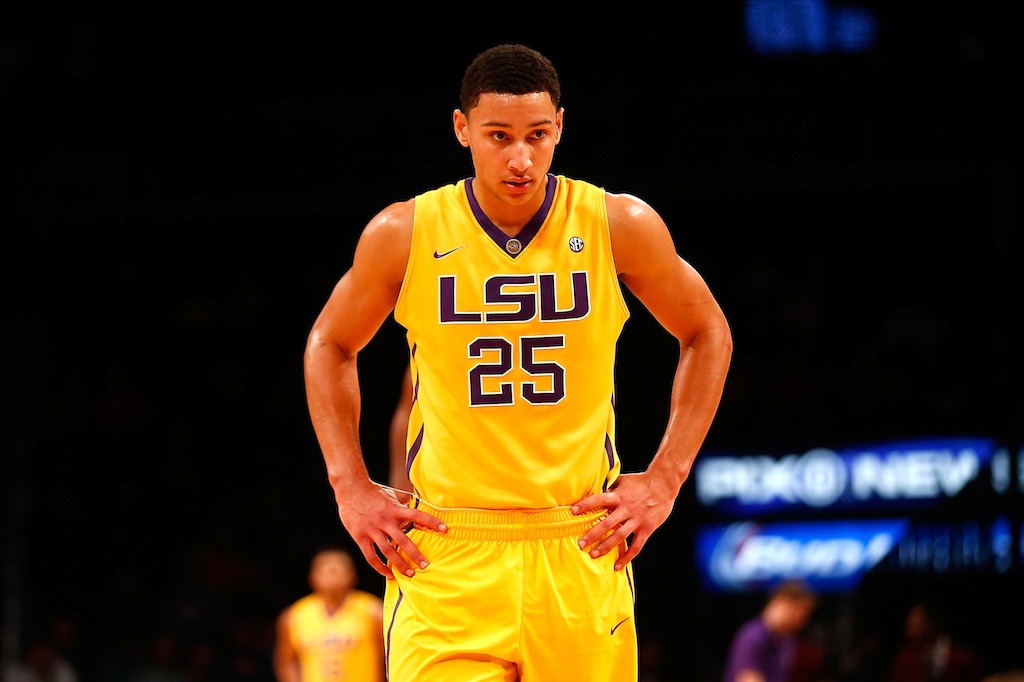 The Final Four is almost upon us and we couldn't be more excited. In a season consisting of more parity than the sport has seen in quite some time — where a handful of Cinderella teams could potentially cut down the nets — This year's big dance has been chock-full of tight games, bracket-busting upsets, and most importantly, drama.
Even with all of the goodness we still have to look forward to, we'd be kidding ourselves if we said that this year's tournament will go down as perfect. The fact is, this season's big dance is missing one key ingredient: college basketball's best player. Thanks to a 2015-16 campaign that ended in an embarrassing fashion, courtesy of a 71-38 shellacking at the hands of Texas A&M in the SEC Tournament semifinal, the LSU Tigers rightfully failed to receive a ticket to the ball.
While the majority of fans might not care about this club's participation in the tournament, the rest of us know better. If LSU isn't dancing, then neither is freshman phenom Ben Simmons. And trust us when we tell you, that is a big deal. For, as we've seen in years past, when the nation's best — see Stephen Curry or Buddy Heild– take this particular stage, magic happens.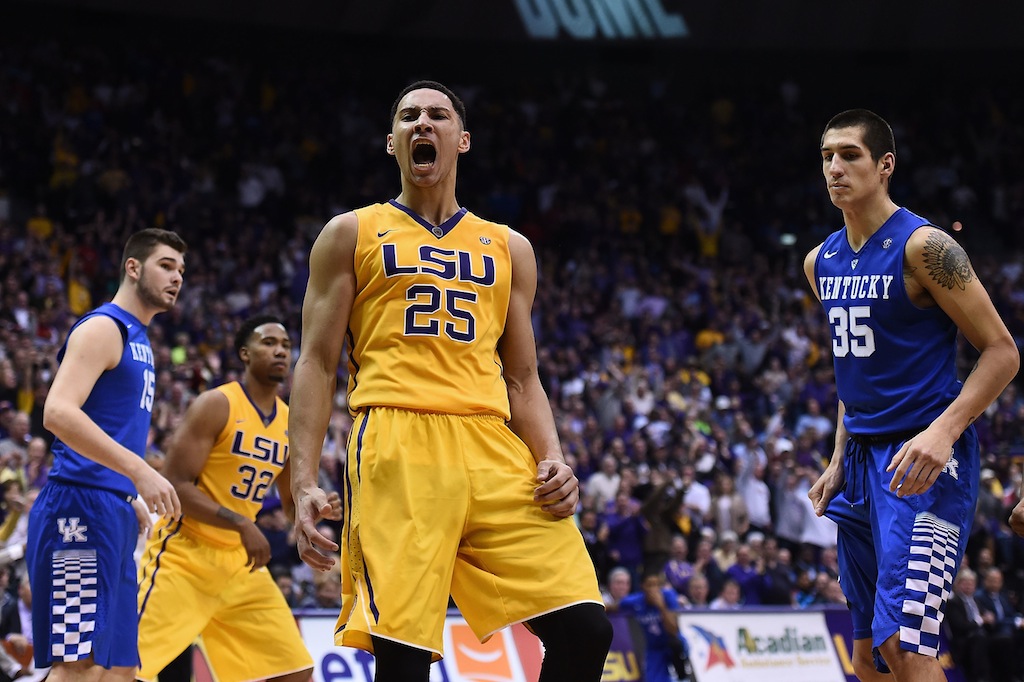 We are well aware that Simmons' NBA stock has dropped a bit as of late. In fact, in a recent piece titled, "Is Ben Simmons still the No. 1 pick in the NBA draft?" (subscription required), ESPN Insider Chad Ford noted how league executives have started to question whether or not the 19-year-old from Australia has the drive, personality, or heart to become a superstar at the next level. Now he's back in the headlines again as his shoe deal may be worth considerably less than it would have been a year ago, not something you want to hear about a player signed to Klutch Sports Group, the same agency that reps LeBron James.
The logic behind the shoe drama is valid: Forgetting his questionable jumper — more like nonexistent —  for a second, it is a serious concern when the nation's supposed best player cannot lead his team to the tournament. That's just the way it is. Don't get us wrong, all of those points are valid. But here's the reality, and hopefully this doesn't come across too harsh: We don't care.
For all his faults, Simmons still has the potential to be a transcendent basketball player. At 6-foot-10, 225 pounds, this inevitable one-and-done has amazing size, incredible vision, and a ridiculously high basketball IQ. In his only season, Simmons has averaged 19.2 points, 11.8 rebounds, 4.8 assists, and 2.0 steals per game while notching 23 double-doubles on the season. This kid is a legitimate generational talent who, the way we see it, got tired of having to carry a lackluster team with minimal chemistry.
Granted, that's hardly an excuse to not go out and dominate every single night, but honestly, can you blame him? The NCAA tournament is the perfect place for college basketball's best players to take center stage and put on a lasting show. Call us optimistic, but we believe that Simmons would've taken advantage of this golden opportunity. Unfortunately, we'll never know. And there's nothing we can do about it.
Statistics courtesy of SR/College Basketball and ESPN.com.