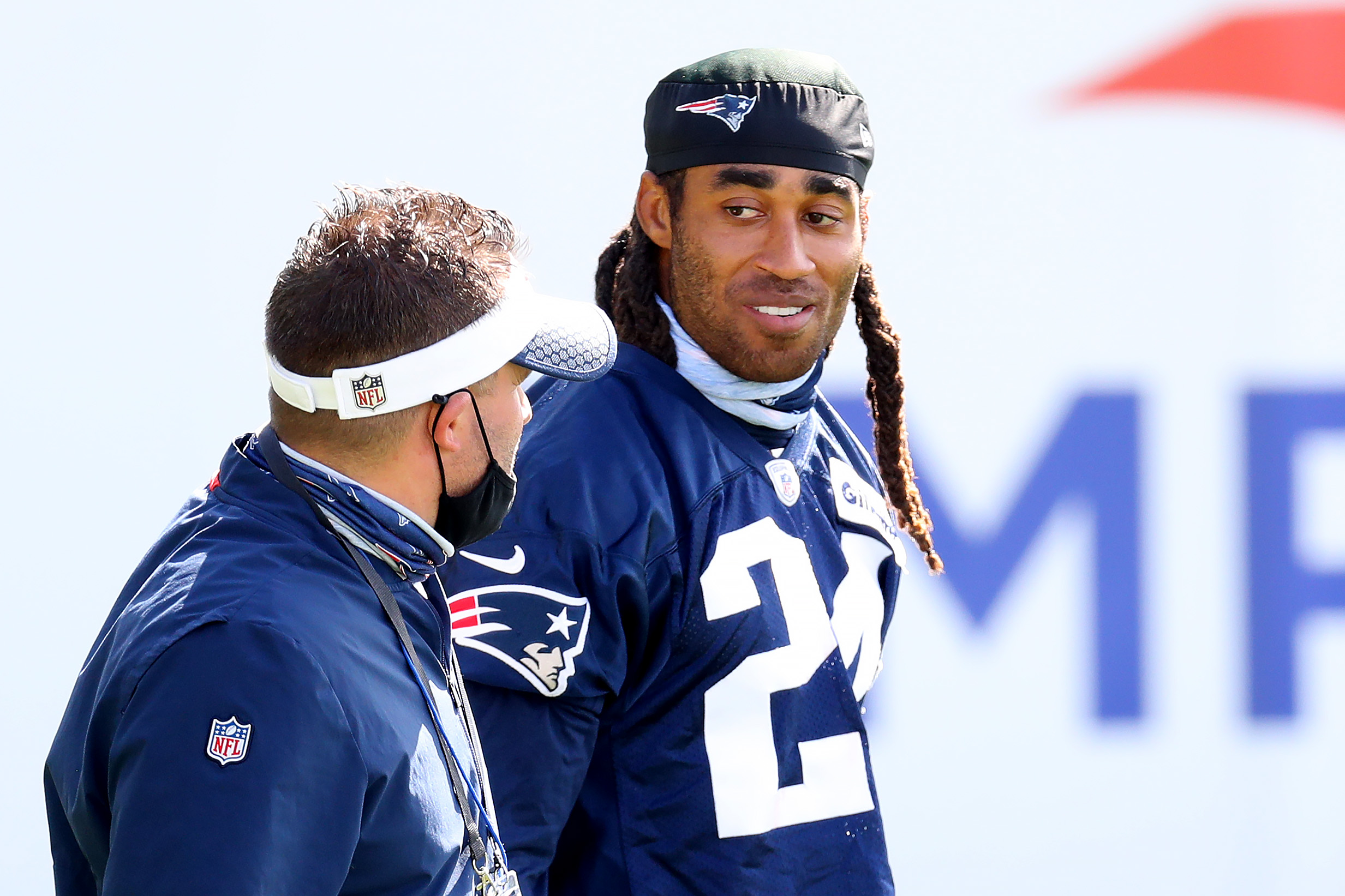 The New England Patriots Appear Unrealistic on Trade Return for Their $65M Star
The New England Patriots are looking for wins any way they can get them. They are aiming high in a trade return for Stephon Gilmore.
If you want more proof that 2020 is one of the most bizarre years in history, look no further than the New England Patriots. The Patriots sit at 2-5 and have become sellers as the NFL trade deadline approaches. Head coach Bill Belichick has been decimated by the loss of Tom Brady and has seen his team affected by the coronavirus (COVID-19). Now he's apparently shooting for the moon in trade talks.
The New England Patriots dynasty is over
The New England Patriots sit in third place in the below-average AFC East. They are 2-5 and are riding a four-game losing skid. The Patriots went 0-for-October and have looked ugly in doing so.
When Tom Brady left for Tampa Bay via free agency in the offseason, it was assumed the Patriots would take a hit. When they brought in former MVP Cam Newton as his replacement, it was also assumed the Pats might still hold their own in the mediocre-at-best division. Newton was strong early, posting victories over the Miami Dolphins and the Las Vegas Raiders, but has struggled since.
Only twice under head coach Bill Belichick have the Patriots finished with less than 10 victories in a season. One of those seasons came in Belichick's first year when the team went 5-11. That's the only losing season Belichick has had with the Patriots. This season could rival that first year.
It's been a tough year for the Patriots
It's more than just their record that's been tough for the New England Patriots. Before the season even began, they were short-handed. Not only did they lose quarterback Tom Brady, but they had a league-high eight players opt out due to COVID-19 concerns. Marcus Cannon, Patrick Chung, and Dont'a Hightowner were among those opting not to play.
The loss of Brady was clearly their biggest concern, but the team was also affected by COVID-19. Several times the team's practice facility had to be shut down after quarterback Cam Newton and cornerback Stephon Gilmore tested positive three days apart from each other. Twice, games were rescheduled and their practice time was limited.
Wide receiver Julian Edelman is injured. Running back Sony Michel has been on the COVID-19/reserve list. It's been a disastrous start in New England and there aren't too many signs showing it may get any better.
Patriots aiming high on Stephon Gilmore return
The New England Patriots aren't publicly dangling Stephon Gilmore in front of teams, but apparently, they'll deal him for the right price. Gilmore is the reigning Defensive Player of the Year and the Patriots reportedly want the moon for him.
Dianna Russini of ESPN has reported that she has spoken to several general managers around the NFL. With the trade deadline today, teams will be making last-minute moves, and the Patriots find themselves in an unfamiliar spot. Russini said she has learned multiple teams have called the Patriots regarding Gilmore.
In a Tuesday morning tweet, Russini wrote, "After speaking with a few GMs around the NFL, I've learned multiple teams who have called the Patriots about CB Stephon Gilmore were told by New England they want a first round pick and a player in exchange for the 2019 AP Defensive Player of the Year." If the Patriots can snag a first-rounder and a player for Gilmore, that will be New England's biggest win this season.
All stats courtesy of Pro Football Reference.