College Basketball: Why This Rule May Change the Next NBA Draft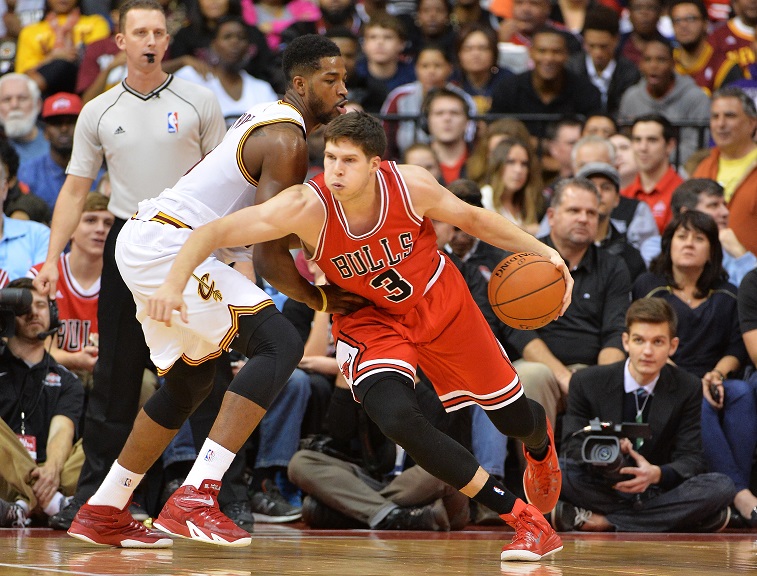 He may have had a forgettable rookie season, but we'd like you to stop and think about Chicago Bulls swingman Doug McDermott. Not because we're trying to convince you that he'll be the next great NBA pro, but because he's a good example of the ways that the NBA Draft process could be changing in the future — if you remember all the way back to 2013 (one of the weakest draft classes in recent memory), you'll recall that McBuckets was projected to go in the second round, decided to forego the draft and spend another season in the NCAA to raise his value. It worked, obviously, because after a strong showing with Team USA and a statistically dominant season against a restructured Big East, McDermott was able to find himself in a much better position for the 2014 Draft, when he was taken 11th overall by the Chicago Bulls.
Needless to say, McDermott had a much better idea of his draft value and,  after being allowed the opportunity to go back to school, was able to improve it. Why shouldn't this be the norm? Based on a new rule proposal from the NCAA, it very well could be. Back in June, the governing body of college basketball set in motion an idea that would allow players to attend the Draft combine and be measured against their contemporaries, as well as attending a workout for one NBA team, before having to make the decision between declaring for the pros and returning to school. Currently, you can't return to the NCAA after  declaring for the NBA draft, and while you still can't sign an agent and go back, this movement towards sanity marks a welcome change in what is often a fairly Byzantine process between the two institutions.
While "the NBA would still have an early entry deadline of late April and an official withdrawal date of 10 days before the draft, as per the collective bargaining agreement[,] [t]he NCAA would then have its own withdrawal date moved up from the week after the Final Four to sometime in mid-to-late May," detailed ESPN writer Andy Katz. "The new proposal would allow underclassmen to wait up to 10 days after the conclusion of the NBA draft combine in Chicago. The combine was May 13-17 this season. That means underclassmen would have until the last week of May to withdraw from the NBA draft."
In effect, this brings NCAA prospects onto more-equal footing with their international counterparts, who are afforded a lot more freedom in that regard (in some ways, since having to negotiate a transfer between leagues can be a massive pain), since they can withdraw from the draft and go back to playing basketball, which is all anyone can ask for, right?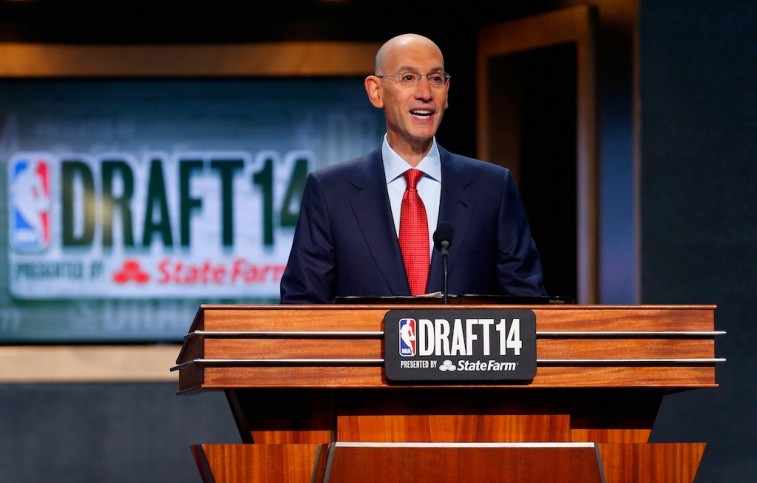 In fact, this new ruling is being met with something rare in the NCAA-NBA crossover realm: universal praise. For college coaches, this provides some flexibility and some leeway when it comes to their roster decisions — John Calipari, who spoke positively of the idea, may be able to take new faces deep into March Madness each year, but you're kidding yourself if you think he wouldn't mind holding on to some of the players that declare before they are ready. Furthermore, this alleviates the process of weeding out draft strengths: since the fundamental idea lies in giving these athletes a fair shake when it comes to their professional viability, the invite-only Combine would expand out while still remaining exclusive.
This gives players the best chance to work on their deficiencies while honing their strengths. It should lead to a better product at the collegiate level and in the NBA, which is what we all want, right? In fact, the only possible problem we can see is that it makes too much sense, so of course it will inevitably be scuttled.
The NCAA will vote on the provision in January, just as we're starting to determine the half-season worth of this newest crop of NBA rookies. Some of them will look like superstars. Some of them will look like busts, and we'll get even more context for how it could all be different a year from now.