The New Orleans Saints Can No Longer Ignore Drew Brees' Biggest Problem
At almost 42 years old, Drew Brees is still one of the most reliable quarterbacks in the NFL. The Saints leader has been in the NFL for nearly 20 years — 15 of them with New Orleans. In many ways, his game hasn't aged. However, just because Brees can still find his target doesn't mean his age isn't going to rear its ugly head. The QB no longer has the strength to throw long passes. Many worry that this could be a sign of the end. 
Drew Brees's NFL career 
Brees wasn't an instant success in the NFL. With the San Diego Chargers, he was a second-round pick who spent most of his rookie season watching Doug Flutie throw the ball in front of him. By year two, however, the keys were his. Brees didn't break any records as the Chargers' quarterback, but he led them to an 8-8 record in his first full-time season. However, after throwing 29 touchdowns against 31 interceptions over three years, many wondered about his long-term fit. 
Things started to turn around in year four, however. Brees led the Chargers to an 11-4 record and threw for 27 touchdowns against just seven interceptions. This was the dawn of the superstar that we know today. 
Brees jumped ship for New Orleans in 2006 after it became clear that the Chargers were invested in Philip Rivers. He showed them with an All-Pro season where he threw for a league-best 4,418 yards. Although this was Brees's only All-Pro season, he's only gotten better since. Not only did he lead the Saints to a Super Bowl, but he remains one of the most accurate short passers in NFL history.
Brees has become the heart and soul of the Saints. However, this doesn't mean that everything is looking up for the 41-year-old superstar. 
How is Brees doing this year?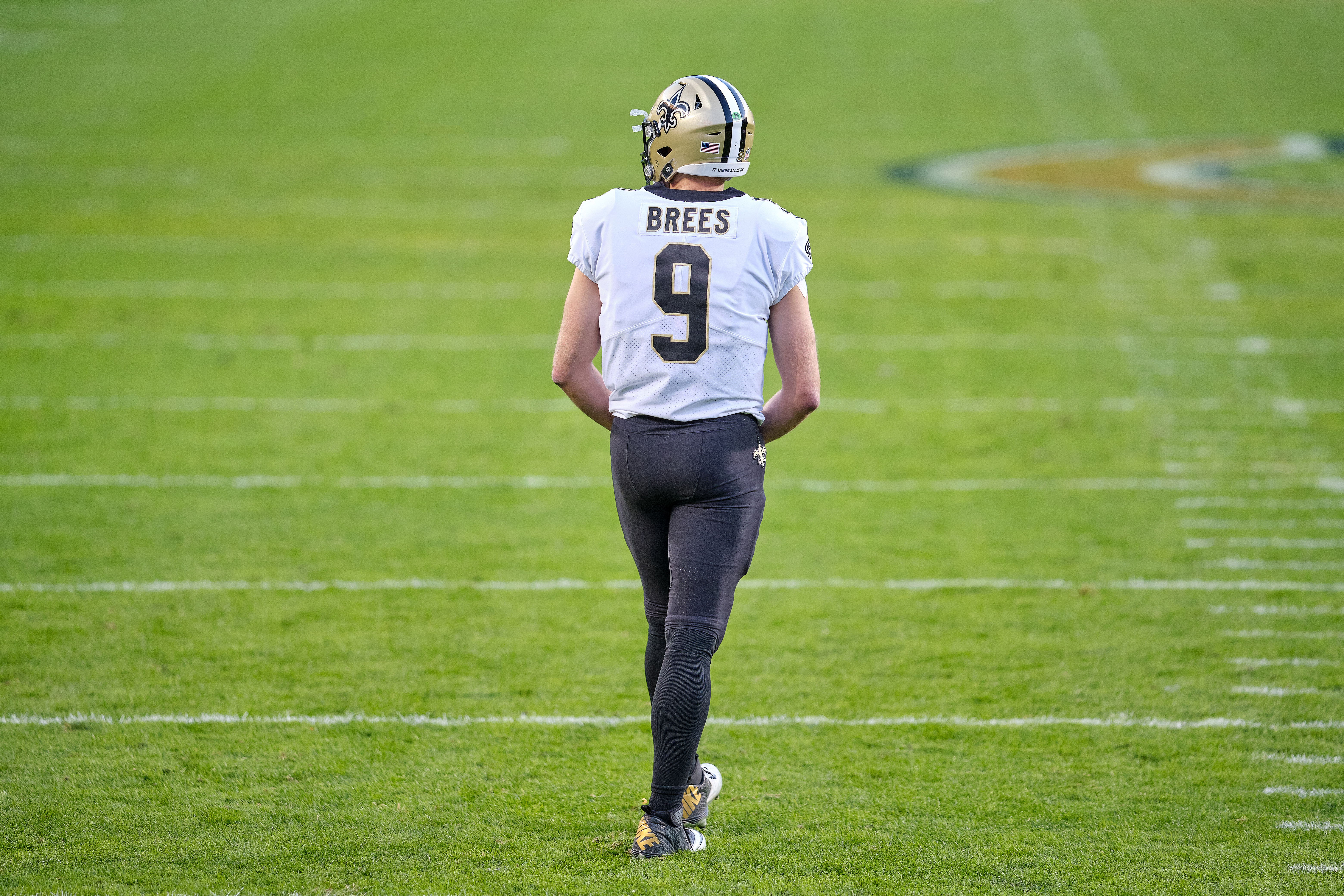 On paper, it's hard to find a weakness in Brees's 2020 season. The Saints are sitting at 6-2 behind Brees' arm, and although they brought in Jameis Winston as insurance, Brees has given them no reason to look at him or Taysom Hill at quarterback. Brees has thrown for over 2,000 yards through just eight games at a 74-percent clip. 
All of this is par for the course in his recent career, but it doesn't mean that there isn't some cause for concern. Brees might be performing well at the things he's great at, but he is regressing in one vital category. He struggles to complete long passes, and according to FiveThirtyEight, this could cost the team considerably as they head into the home stretch. 
Drew Brees up short
Brees's greatest strength has long been his self-awareness, details FiveThirtyEight. Never one to pinpoint Hail Mary passes, he's perfectly content to pick up a few yards on a short pass. However, as he gets older, the passes that he's throwing are getting shorter and shorter.
On the one hand, Brees knows this and does not test fate by throwing long passes. On the other, the Saints might need him to get out of his comfort zone. For a 41-year-old with an injured shoulder, any concerns are legitimate.
A look at Brees's career shows that he's going shorter than he did for much of his career. At his peak, Brees was good for around 15 yards for every completion. Now, he's hovering around 10, an area where he's stayed for several years. Brees only throws for more than 20 yards on three-percent of his passes. Furthermore, he's on pace to be only the fifth quarterback since 2006 to find a running back for the most receiving yards.
This is the type of production that Peyton Manning had near the end when, despite going out with a Super Bowl, his on-the-field numbers struggled. If the Saints can hold on and win every game handily, this may not prove to be a problem.
However, in a game of inches where the playoffs can be decided by just one roll in the wrong direction, Brees's lack of range could be a death knell when the team needs him the most. If that comes up, Brees might have to do the unthinkable and throw the ball for more yards than he's comfortable with.