The New Orleans Saints Could Soon Say Goodbye To Their Best Player
During the past three seasons, the New Orleans Saints have been one of the best teams in the entire NFL. One reason they have been so good has been because they have one of the best players in the league — Michael Thomas. However, the star wide receiver hasn't played at all this season except for in the team's season-opener. 
Could this be a glimpse into the Saints' future? Well, some reports seem to suggest that the Saints are looking into saying goodbye to their best player.
Michael Thomas has become one of the best wide receivers in the NFL
RELATED: Sean Payton Just Send a Strong Message About the Future of the Saints' $96 Million Star
Thomas had a decent college career at Ohio State but ultimately fell to the New Orleans Saints in the second round of the 2016 NFL draft.
He ended up proving how great he was immediately too. 
During his rookie season in 2016, Thomas caught 92 passes for 1,137 yards and nine touchdowns, before catching 104 passes for 1,245 yards and five touchdowns in 2017. He also ultimately earned his first Pro Bowl selection in 2017.
In 2018, Thomas then became one of the best players in the NFL, as he caught a league-leading 125 passes to go with 1,405 receiving yards and nine touchdown catches. This earned him a Pro Bowl selection and First-Team All-Pro honors. New Orleans was one of the best teams in the NFL that year too, as they went 13-3 and lost in the NFC Championship Game.
However, during the 2019 season, Thomas then caught an incredible (and league-leading) 149 passes to go with 1,725 receiving yards, which was also first in the NFL. He caught nine touchdown passes too. Thomas' 2019 performance not only earned him Pro Bowl and First-Team All-Pro honors, but he also won the AP Offensive Player of the Year Award. The Saints went 13-3 again in 2019 too.
He has had a tough 2020 season
RELATED: Michael Thomas' Latest Move Shows Saints Still Aren't Quite United
While Thomas has been one of the best players in the NFL the past few years, he has not even been on the field this year.
He played in the season-opener against the Tampa Bay Buccaneers and only caught three passes for 17 yards. Thomas then ultimately suffered a high-ankle sprain, which led to him missing the next three games.
Then in Week 5, Thomas wasn't just off the field due to injury, but the Saints essentially suspended him after getting into an altercation with a teammate. It then later got reported that he got into a fight with a teammate, and reportedly talked back to coaches, including Sean Payton, according to CBS Sports.
Many then thought that Thomas would return for Week 7, but he ended up tweaking his hamstring in practice, which led to the team ruling him out for the game.
The New Orleans Saints could trade Michael Thomas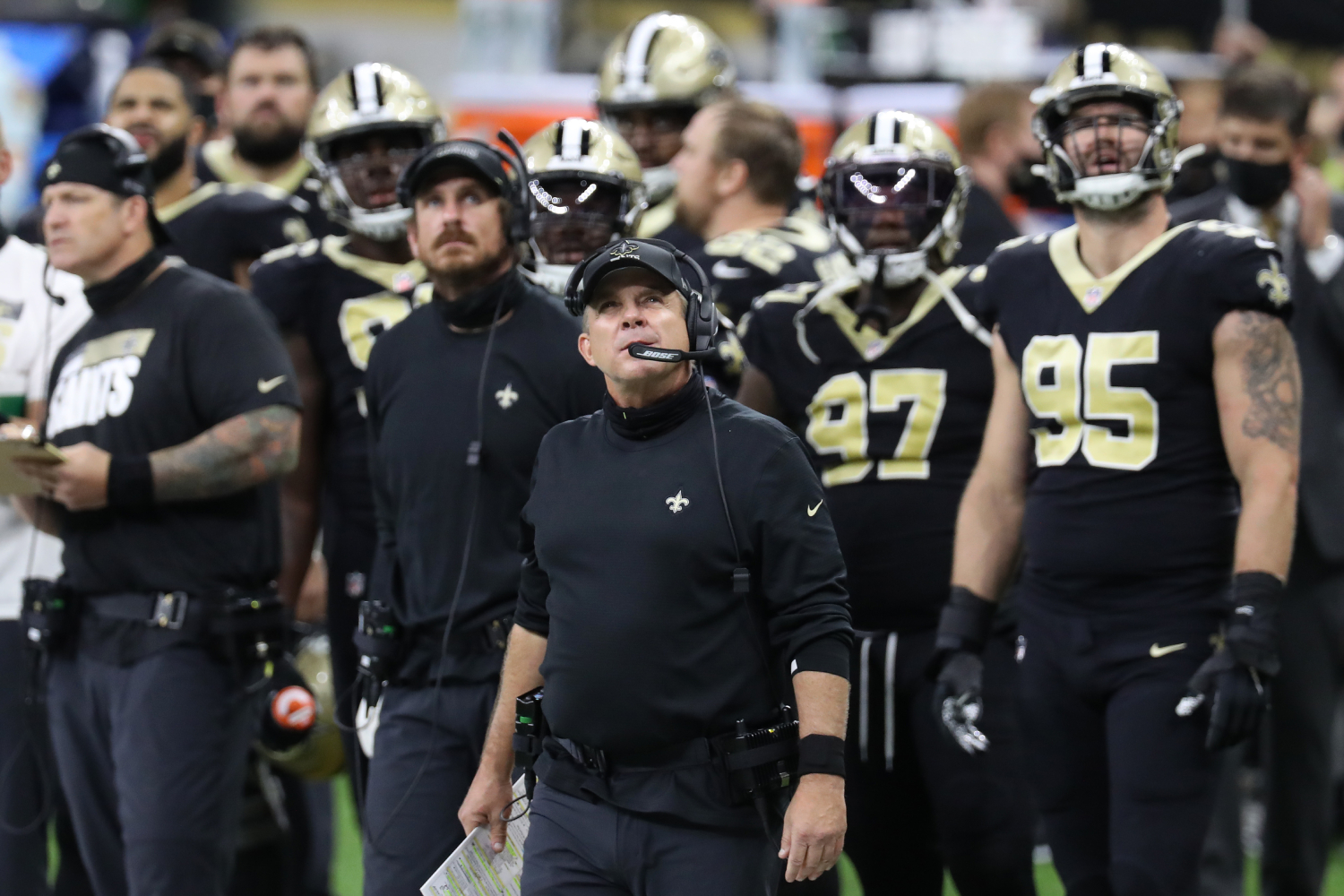 RELATED: Can the Saints Win a Super Bowl With Drew Brees Unable To Throw Deep?
With everything that has happened with Thomas this season, there are now reports that the team might be willing to discuss trade offers for the star receiver.
Mike Florio of ProFootballTalk reported this: "Some in league circles believe that the Saints could be willing to move him, and/or that Thomas could be interested in moving."
Florio also noted that the Saints don't have accidents, so the team could be leaking a report like this to see if another team will make an offer that they just can't refuse.
Teams would have to offer the Saints a lot, though. Not only is Thomas one of the best players in the NFL, but trading Thomas would result in a $20 million cap charge for New Orleans next season, according to Florio. He also reported that the best way for the Saints to handle the cap charge would be to get some draft picks with low cap charges.
Sean Payton has shot down these reports about Thomas via Twitter, but coaches shoot down reports that end up being true all the time. If the Saints do end up trading Thomas, though, the move could ultimately change the NFL's power structure depending on which team were to acquire him.
Who could use Michael Thomas?
RELATED: Sean Payton Is Using a $2 Purchase to Protect His $24 Million Fortune From Roger Goodell
When you think about teams that need a receiver, the first one that comes to mind is the New England Patriots. They could certainly use a guy like Thomas to help Cam Newton in that offense.
Another team that would be interesting is the Green Bay Packers. Aaron Rodgers has played well this year, but the Packers should consider helping him out after not helping him in the draft at all.
Additionally, the Indianapolis Colts probably wouldn't do it, but they have had two receivers struggle with injuries this year in Michael Pittman Jr. and Parris Campbell. This is in addition to T.Y. Hilton just not looking like T.Y. Hilton this season. Thomas going to the Colts would make them a contender for the AFC.
No matter what happens, this Michael Thomas storyline will certainly be interesting to follow.
Stats courtesy of Pro Football Reference