The New York Giants Lost 2 of Their Top Wide Receivers in 2 Practices
The New York Giants probably weren't in line for big things this season. Earlier this week, they were going off at 100/1 to win the Super Bowl. Most sportsbooks had their projected season win total set at six wins. Their upcoming quarterback battle was an underwhelming one between Daniel Jones and Eli Manning.
For whoever is under center for the Giants this year, life just got a lot harder. Sterling Shepard and Corey Coleman, two of New York's top options at wide receiver, both suffered injuries during the team's first two days of training camp practices. With Shepard and Coleman out and Odell Beckham Jr. traded away to Cleveland, the Giants' depth chart at WR is looking awfully thin.
Shepard could be back soon
Sterling Shepard suffered the less severe injury on Wednesday with a fractured thumb. The team will analyze Shepard on a week-to-week basis. While he is likely to miss the preseason, there is hope that he will be ready to play by the start of the season in six weeks. The Giants need to make sure not to rush him back however as the last thing that a wide receiver needs is a nagging hand injury.
Shepard was signed to a four-year, $41 million extension this offseason. The 26-year-old had 66 catches for 872 yards and four touchdowns in 2018; the team is hoping that he can take a step forward in production this season with Beckham Jr. no longer on the roster.
But Coleman's season is over
Corey Coleman's injury was substantially more severe on Thursday as a torn ACL will keep the 25-year-old out for the entire 2019 season. Coleman was sensational in college, winning the Fred Biletnikoff Award as the nation's best collegiate wide receiver after catching 74 passes for 1,363 yards and 20 touchdowns in 2015. He was selected by the Cleveland Browns with the 15th overall pick in the 2016 NFL Draft.
Since then, he hasn't been able to get it going in the NFL. After demanding a trade from the Browns, Coleman was cut by both the Buffalo Bills and the New England Patriots last September before spending most of 2018 on the New York Giants' sideline and their practice squad. He was finally expected to get another chance to contribute this season as the team's projected No. 3 wideout, but that chance came to an end Thursday.
What the rest of the WR depth chart looks like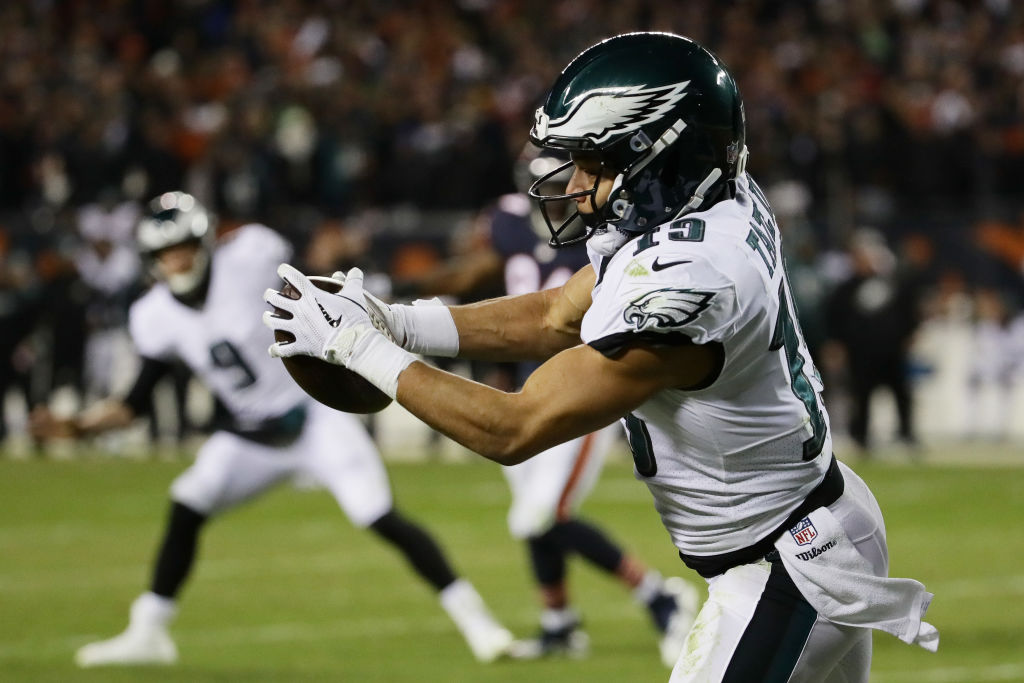 Golden Tate was signed as a replacement for Odell Beckham Jr. this offseason. The Giants agreed to pay Tate $37.5 million across a four-year deal. He is coming off of a season in which he played for both the Detroit Lions and Philadelphia Eagles, combining for 74 catches, 795 yards, and four touchdowns across 15 games.
Tate and Shepard are expected to split targets evenly as New York's top two targets in 2019.
With Coleman no longer available in the No. 3 spot, Cody Latimer is probably next in line for the job. Latimer had 11 catches on 16 targets with 190 yards and a touchdown for the Giants last season. He will try to fend off rookie Darius Slayton, Bennie Fowler, and Alonzo Russell in training camp.
If the Giants decide to go the free-agent route, their best options are Michael Crabtree, Pierre Garcon, and Dez Bryant. But all three are on the wrong side of 30, so it might be more appealing to stick with what they've got.