The New York Knicks: Looking at Life Without Carmelo Anthony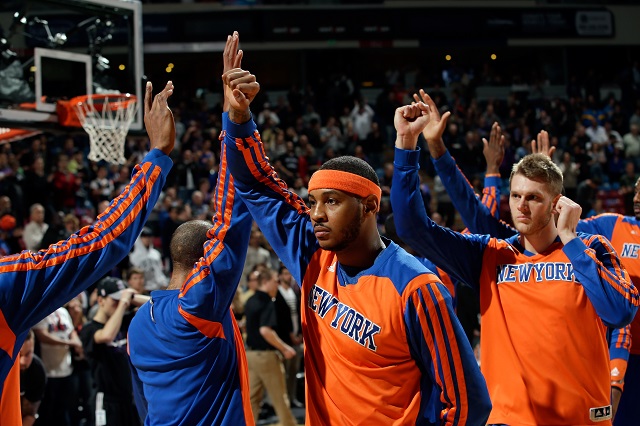 On Sunday, November 29, the New York Knicks played the Houston Rockets at home, without their ostensible leader, Carmelo Anthony. The next game, with No. 7 back on the court, New York beat a struggling Philadelphia 76ers 99-87. That's not particularly interesting, because everyone can, and should, beat the 76ers.
While Anthony is the leading scorer on the team, averaging 22 points per game going into that matchup against the Rockets, Arron Afflalo was the high point man with 31 points. Even though the Knicks ultimately lost to the Rockets, they were in control for most of the game, squandering a lead late in the fourth quarter. Aside from a heroic effort from Affalo, rookie Kristaps Porzingis put up 20 points to go along with 13 rebounds in 42 minutes (Afflalo played 31).
It's not a stretch to say that the Knicks played pretty well without their star player, holding their own against an impressive Western Conference opponent. The notion that Anthony is a hindrance to the Knicks is not new. The idea of trading Melo and building around Porzingis is the latest variation on that theme, and it is intriguing. In that light, Sunday's showing could have been a precursor of the Knicks' future.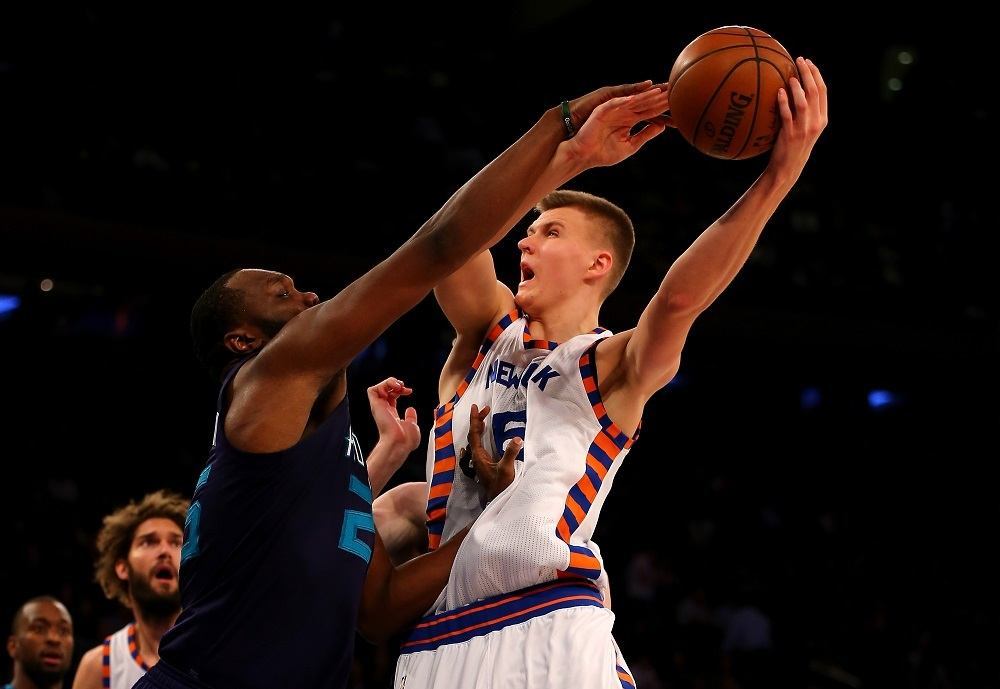 Porzingis played for 40 minutes on Sunday without Melo. This season, he's averaged 28 minutes on the floor. The big man had an offensive rating of 109 on Sunday, while he averages a 102 rating for the season. His defensive rating was higher without Anthony last Sunday, averaging a 99 defensive rating, while having a 112 rating against the Rockets. His overall rebound and offensive rebounding percentages were higher than usual this game as well. Finally, the most telling of all, Porzingis' PIE, or player impact estimate, was 15.9%, up from 13.5% with Melo on the floor.
In layman's terms: The Latvian big man has a greater impact on the court without Anthony. If Anthony gets moved before the trade deadline, his destination will likely be a contending team that already has some superstar power on its roster. New York will likely receive a nice package in return for one of the top scorers in the league. With the right pieces to complement Porzingis and crew, New York could be just fine on the court without No. 7.
The big question mark is whether or not you can build around Porzingis. As of right now, it seems like New York can, but it's a small sample size. Porzingis has put up solid numbers so far this season. It is not quite clear if he would benefit in Anthony's absence, but one game, based on statistics, definitely supports that the rookie would. Should Anthony be out of the game for an extended period of time, Porzingis could get the legitimate chance he deserves to be the star of this team.
If Anthony goes down and Porzingis plays consistently well throughout that stretch, there is no reason why Knick leadership should not consider labeling the big man as a franchise player. The chances of Anthony getting traded are miniscule, but it was interesting to get a taste of life without Melo. As the weeks progress, it'll be even more interesting to see how Porzingis's play evolves — and if Melo getting traded gets some traction.
Statistics courtesy of Basketball-Reference.com.