The New York Mets Just Took a Massive Stance Against Donald Trump
The MLB season just started, and the New York Mets have looked really good and really bad on the baseball field. However, the most significant thing they've done recently has come off the field. In fact, the Mets just took a massive stance. It wasn't against just anyone either. The Mets took a stance against President Donald Trump, and they did so by signing a particular player.
Donald Trump has been critical of people kneeling during the national anthem
RELATED: Who Was the First MLB Player to Kneel During the National Anthem and Support Colin Kaepernick?
Kneeling during the national anthem had not made its way into baseball until recently. In an exhibition game between the San Francisco Giants and Oakland Athletics, Giants manager Gabe Kapler knelt during the anthem. Multiple players and coaches joined him as well.
Kapler shared his plans with his team beforehand.
"I wanted them to know that I wasn't pleased with the way our country has handled police brutality, and I told them I wanted to amplify their voices and I wanted to amplify the voice of the Black community and marginalized communities as well," Kapler said, according to ESPN.
The protests have since continued into the regular season. One of the best players in baseball even took a knee during the anthem on opening night in Mookie Betts.
Betts' father served in Vietnam as a member of the U.S. Air Force, according to NESN.
"Everybody's here, we're all on the same team. We're all here for change," Betts said, according to MLB.com.
After the Giants' initial protest, President Donald Trump — who has been critical of people kneeling during the anthem in the past — took to Twitter to voice his displeasure.
"Looking forward to live sports," Trump wrote on Twitter, "but any time I witness a player kneeling during the National Anthem, a sign of great disrespect for our Country and our Flag, the game is over for me!"
Bruce Maxwell was the first MLB player to kneel during the anthem
RELATED: Indians Pitcher Mike Clevinger Is Pissed and Just Sent a Stern Message to the MLB
According to AL.com, the Giants' protest was the first time that members of the MLB knelt during the anthem since former Athletics catcher Bruce Maxwell did in 2017.
"The point of my kneeling was not to disrespect our military or our constitution or our country," Maxwell said in 2017, according to Sports Illustrated. "I am and forever will be an American citizen and grateful to be here, but my kneeling is what's getting the attention, and I'm kneeling for the people who don't have a voice."
Maxwell knelt during the final nine games of the 2017 season, according to AL.com. He did not kneel at all during the 2018 season, Sports Illustrated reported. The Athletics released Maxwell after the 2018 season and he hasn't played in the MLB since.
The New York Mets are taking a stance against Donald Trump by signing Bruce Maxwell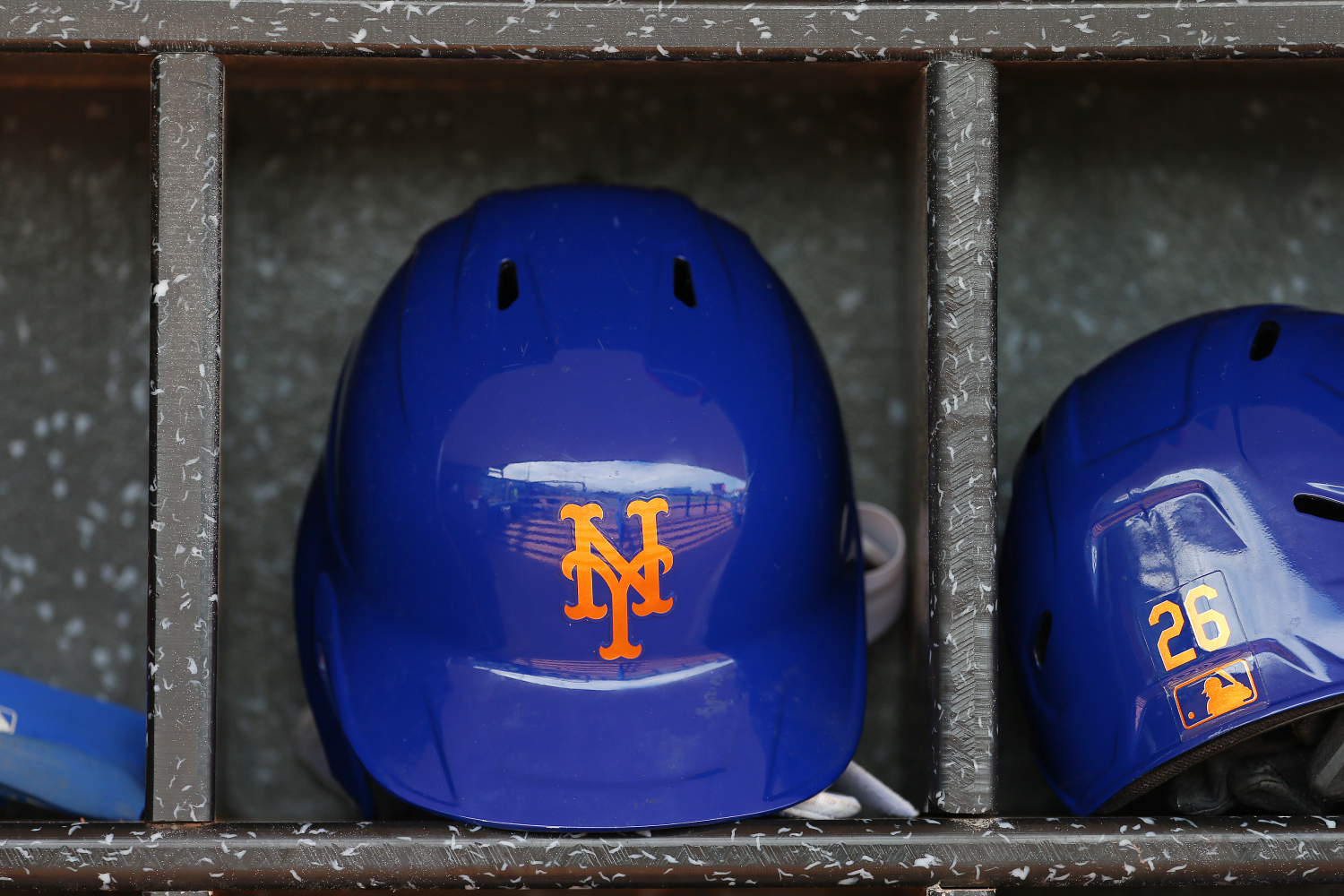 RELATED: Max Scherzer and Gerrit Cole: Which Star Pitcher Has a Higher Net Worth?
Despite Trump being very critical of players who kneel during the anthem, and despite Maxwell not playing in the majors since the 2018 season, the New York Mets are reportedly signing Maxwell to a minor league contract, according to Bleacher Report.
Maxwell has played in the majors in three seasons, and he had a .283 batting average in 33 games in 2016. However, he only had a .237 batting average in 76 games in 2017, and a .182 average in 18 games in 2018. Additionally, in the minors in 2016, he had a .321 batting average and 10 home runs in 60 games, but in 51 games in the minors in 2018, he only had a .219 batting average and one home run.
In 2019, he hit .325 with 24 home runs and 112 RBIs in a Triple-A equivalent league, according to AL.com.
With Maxwell's lack of production at the major-league level, the Mets could potentially be sending a message to Trump by signing him. Or, instead, they could potentially be saying that they — with Maxwell — stand against social injustice. Or, maybe they just see something in him and they think that he can become a successful player within their organization.
Maybe they signed him for all three reasons, we don't know for sure. The move still certainly takes a stance against Trump's message and beliefs toward protesting during the anthem.
Whatever the Mets' reasoning is, it will be interesting to see if Trump responds. Additionally, if Maxwell gets called up to the majors, it will be interesting to see if he takes a knee during the anthem.
Stats courtesy of Baseball Reference