The NFL Added This Shady Stipulation to Colin Kaepernick's Workout
On Saturday, November 16, Colin Kaepernick was scheduled to have an NFL-sanctioned workout at the Atlanta Falcons' practice facility. According to the league, 25 teams had representatives in attendance for the event. But in a surprising move, Kaepernick pulled out of the event at the last second, instead opting to hold his own workout at a high school nearby.
Some people supported Kaepernick's decision, as the workout was already drawing negative press for some of the strange decisions the NFL had made in putting it together. Many others, like ESPN's Stephen A. Smith, suggested that Colin Kaepernick's stunt proved that he doesn't really want to return to the NFL and instead just wants to be a martyr. But if reports coming from NBC Sports are on the matter are true, there could be a lot more factors at work here.
This workout was being viewed as a PR stunt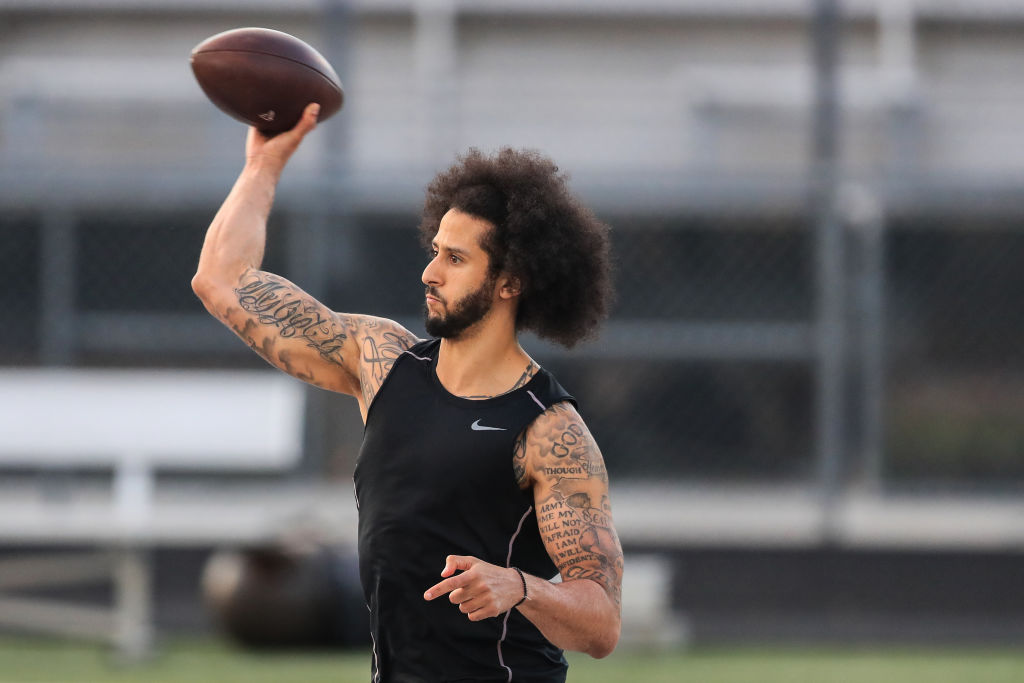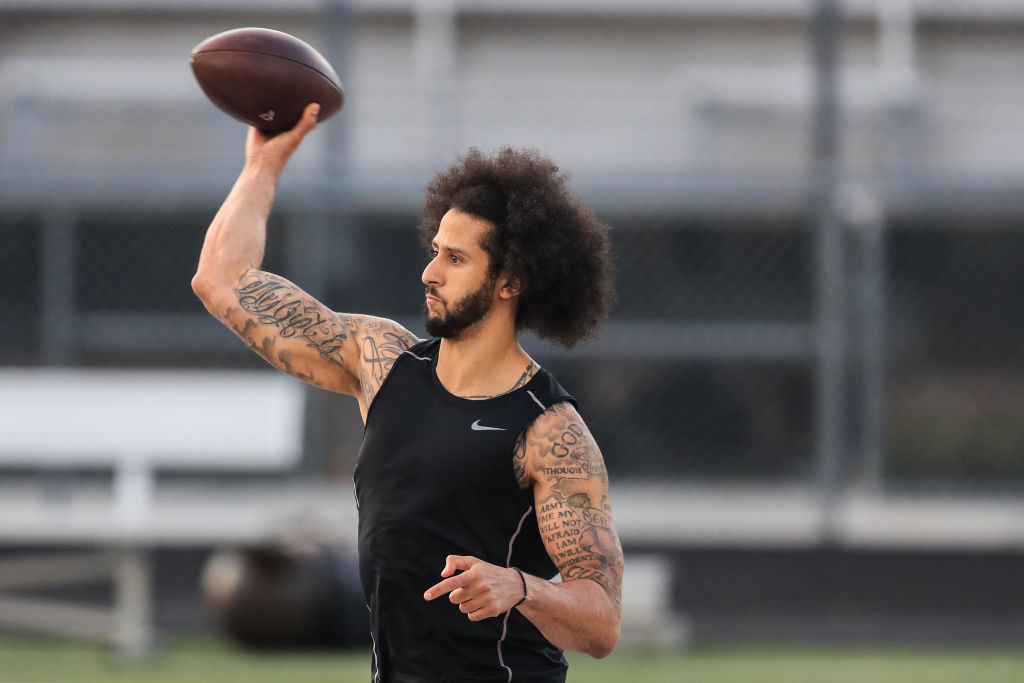 The NFL was selling it as an opportunity for Kaepernick to show off his skills, answer some questions, and give the league's 32 teams a chance to evaluate him. On the surface, this all sounded nice. But there were a handful of odd things about Colin Kaepernick's workout from when it was first announced.
For starters, Colin Kaepernick and the NFL's clubs were only just made aware of the workout on Tuesday of the same week it was set to occur. This is a bit odd, as you'd think that at the very least, the league would have reached out to Kaepernick's camp more than a week in advance to get their feedback on when and where to have the workout. Instead, Kaepernick was reportedly given no additional notice and had only hours to agree to the terms.
An even bigger issue was the fact that the workout was being held on a Saturday. There isn't really an ideal day of the week in the middle of the regular season, but Saturday is among the worst options. What coaches or general managers are going to leave their teams the day before a game on Sunday? A day like a Tuesday, which teams usually have off, would have likely yielded a better turnout.
Eric Reid is among those that believe the whole this was just a publicity stunt by the NFL. An effort to look like they were giving him another chance when that wasn't truly their intention.
Why Kaepernick made the last-minute change
According to a report by NBC Sports' Mike Florio, Colin Kaepernick was asked to sign a strange waiver before participating in the event. The waiver included a stipulation that Kaepernick couldn't ever take legal action against the NFL again.
An injury waiver is totally standard at a workout. Asking a player to surrender present and future legal rights, exonerating the NFL of anything it may have done against Kaepernick since their settlement and of anything it might do in the future, is not. Was getting this signature from Kaepernick the real goal of this workout all along?
This unusual waiver request, coupled with the denial of Colin Kaepernick's request to allow the media into the event, led to the former quarterback moving locations and holding his own workout.
Kaepernick's workout showed that he could still play
Reviews on Colin Kaepernick's workout were mostly positive. ESPN's Adam Schefter reported that an NFL executive attending the workout session said that Kaepernick still had "elite" arm talent.
Of course, Kaepernick's long absence from the league was never about his talent. It has always been about the perceived distraction that he would cause in a locker room, or the potential loss of ticket sales he might lead to from fans angry about his protesting the National Anthem.
Myles Garrett used a football helmet as a weapon to strike Mason Rudolph on the head with last week. Garrett is currently suspended indefinitely, but he'll likely be back in the NFL sometime next year. But peaceful protest? That gets you a lifetime ban.