The NFL Once Suspended Lions Lineman Shaun Rogers for Trying to Fix His Appetite
Shaun Rogers lists his Twitter name as @QBComa92 for a reason. In his prime, Rogers excelled at creating pressure in the trenches and making Sundays a nightmare for quarterbacks.
The NFL officially listed Shaun Rogers as a 6-foot-4, 350-pound beast of a defensive lineman. But when Rogers tried changing his appetite as a member of the Detroit Lions in 2006, the NFL punished him with a four-game suspension. Seriously.
Shaun Rogers was a Pro Bowl defensive tackle
A second-round selection from the University of Texas, Shaun Rogers was one of the NFL's more underrated defensive tackles in the 2000s. He was also one of the few draft picks that Lions general manager Matt Millen made at that point.
By 2004, Shaun Rogers earned Pro Bowl honors for the first time. Rogers recorded 19 sacks, forced six fumbles, recovered another four, and deflected 18 passes in his first five seasons.
Of course, Detroit didn't take advantage of Rogers' stellar play. The Lions never had more than six wins in any of Rogers' first five years.
Shaun Rogers entered the 2006 season with high expectations and a goal on his mind. The NFL eventually intervened when they caught wind of Rogers' goal, though.
The NFL suspended Rogers for appetite suppressant medication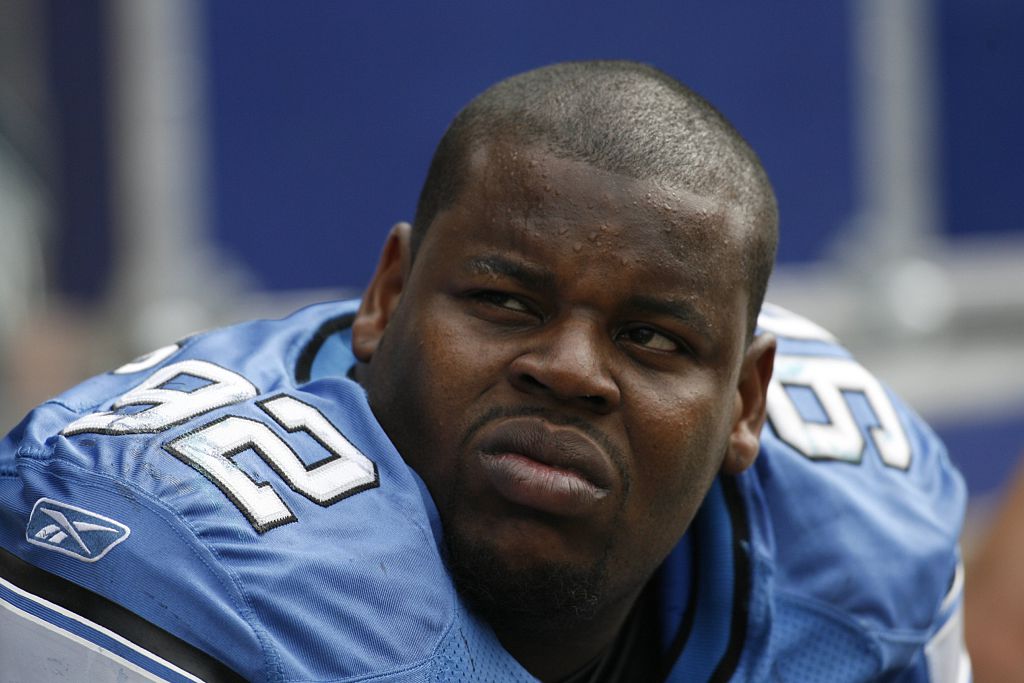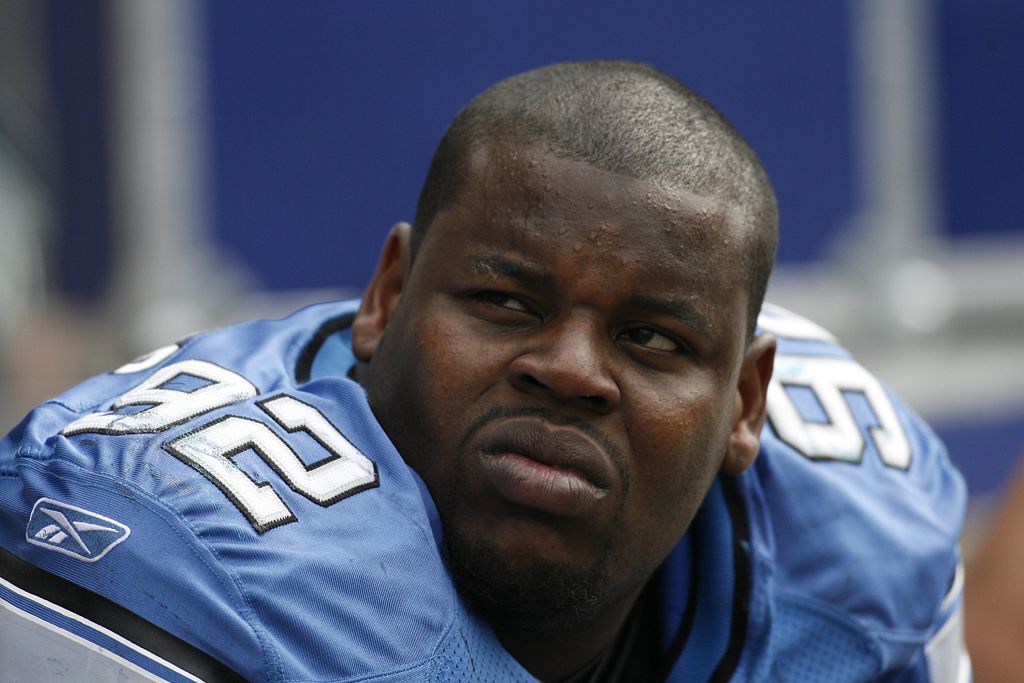 Shaun Rogers had an excellent start to the 2006 season. He recorded three sacks, seven tackles for loss, and six quarterback hits in his first six games. Although Detroit started the year 0-5, they were coming off their first win when Oct. 17, 2006, hit.
The NFL announced that day that Rogers would miss the Lions' next four games for a violation of the steroid and related substances policy. It wasn't a traditional steroid or performance-enhancing drug that caused the positive test, though.
Rogers told ESPN that he'd been taking an appetite suppressant that contained a banned substance to help him lose weight.
The medicine also helped Rogers with his sleep apnea. Rogers had surgery that August to correct sleep apnea.
Shaun Rogers didn't appeal the suspension because he had just undergone surgery on his right knee. Rogers still wanted fans to know he didn't cheat the game.
"My biggest concern is letting people know I didn't take any steroid or performance enhancer. That's not what I'm about. I've been blessed to be able to play the game well from a natural state."
Shaun Rogers played at a high level when he returned
Shaun Rogers returned in 2007 and played some of his best football. He totaled a career-high seven sacks and even returned a 66-yard interception for a touchdown against the Denver Broncos.
Rogers traded one losing franchise for another when Detroit traded him to Cleveland in 2008. The Browns were coming off a 10-6 season, but the winning days didn't last.
Shaun Rogers can't be blamed for that, though. He earned Pro Bowl honors in 2008 and, although he only started one game in 2010, he still had two sacks off the bench.
Rogers spent 2011 with the New Orleans Saints and, after an injury, played seven games for the New York Giants in 2013.
Shaun Rogers earned nearly $46 million in his career, according to Spotrac, and had an excellent career. Most importantly, he didn't let a bizarre suspension keep him from contributing.