The NFL: Where Smoking Pot Is More Serious Than Beating Your Wife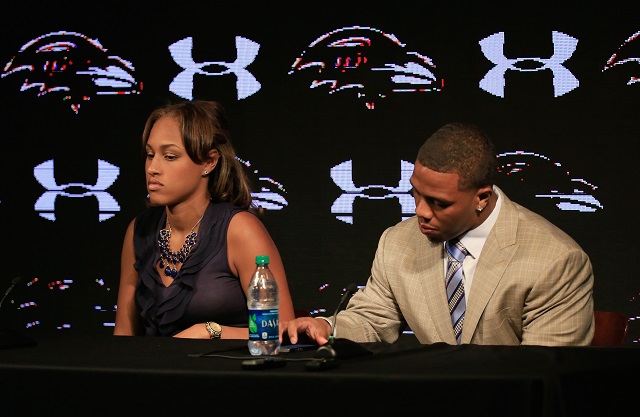 When Baltimore Ravens running back Ray Rice was caught on an Atlantic City hotel's surveillance dragging his unconscious wife, who was his fiancee at the time, out of an elevator, it was assumed that the league would come down hard on the player, regardless of what happened in the court system.
Rice was charged with assault and battery, although that was eventually dropped. Today, the league delivered a judgement on Rice and suspended him for a whopping two games while docking him three game checks (the two missed games and one extra). To put it in perspective, that is two games fewer than Jacksonville's Ace Sanders, and 14 games below the league's suspension of Cleveland Browns receiver Josh Gordon, which was triggered by a failed marijuana test. In fact, Rice's suspension is shorter than nearly every substance abuse suspension, from PEDs to pot.
This is absolutely insane — made even more ridiculous by the NFL's press release on the matter, which quoted a letter written to Rice by Commissioner Roger Goodell, who wrote: "The league is an entity that depends on integrity and in the confidence of the public and we simply cannot tolerate conduct that endangers others or reflects negatively on our game. This is particularly true with respect to domestic violence and other forms of violence against women."
It is so particularly true that Goodell apparently doesn't realize the irony in delivering a remarkably low-key punishment to a player involved in a highly visible case of domestic violence while continuing to sell a women's V-Neck with Rice's number and name for $60. Because, you know, integrity. Public confidence. Cash grabs.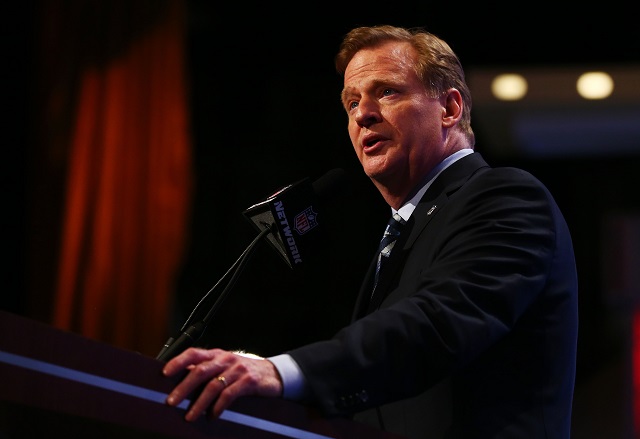 Does it matter that Rice and his wife have made up? Does it matter that this was a one-off incident, probably fueled by alcohol, given the location and the time? No. It doesn't. This sort of precedent, set when the league let Ben Roethlisberger off with a four-game suspension for whatever actually happened in that Georgia nightclub and then proceeded to lay down the hammer on the New Orleans Saints for Bountygate, shows that the NFL pays more attention to the game, rather than the ethical fabric of the players involved in the game. This isn't news, of course — the league is insanely profitable because of the product on the field, not because all its players are beyond reproach — but the posturing on behalf of the league office is nothing more than gross.
Football is an awesome sport. It offers an experience that other leagues cannot match, and that's before you get beyond the sheer glory that is the production value of NFL broadcasts. People should enjoy watching football, people should enjoy playing football, and people should feel good about supporting a game like football. This gets increasingly more difficult when the NFL continues to pay lip service to things like the long-term damage the sport inflicts on its players and lets guys like Ray Rice off with penny-ante suspensions for incidents that the rest of the world rightly takes seriously. Don't hate the players, don't hate the game, but definitely feel free to hate Goodell and the twisted morality that the NFL front office displays.