The NFL Will Actually Start Testing for HGH This Week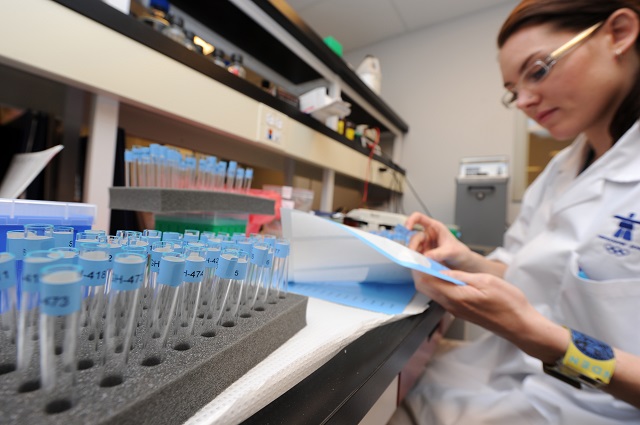 Someone check the temperature in hell — the NFL and the NFLPA have moved beyond a handshake, and as of Monday, HGH testing is officially something that is happening in the National Football League. We've known this was coming for a little while (even if it wound up happening in October, rather than September), and we're not surprised, exactly. Just kind of shocked that it actually happened. It conjured up many of the same emotions we all felt watching Manziel fidget awkwardly on draft night.
Anyway, here's how the plan is actually going to shake out, courtesy of ESPN: "Each week of the season, 5 players on 8 teams will be tested. No testing will occur on game days." This was text from a letter sent out to players from Eric Winston, the head of the NFL Players Association. Doing some quick math, that's 40 players tested a week, which would take the NFL roughly 40 weeks to test every active player on an NFL roster right now.
This can be taken in one of two ways: either you can assume that the league is going to be more rigorous on the players who will actually see the field on any given Sunday, or you can cynically guess that the backups are going to be the guys being tested while the stars aren't given a going-over without an informally advance warning. The odds are pretty even, given the logistical difficulties of testing, say, Seattle before its Monday Night Football game against Washington? We'd put some money down on the idea that the defending Super Bowl champs are going to be spared this week.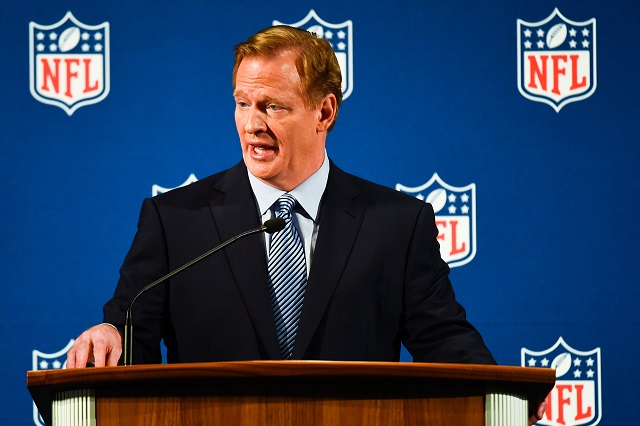 Equally surprising, indeed, if not more so, is the fact that any positive tests for HGH or other steroids are going to be able to be challenged by players, with the use of third-party arbitration. This is massive, as this was the only reason why testing hadn't already been implemented yet, despite being agreed to at the end of the last lockout — the players were holding out for Roger Goodell to cede his authority as the NFL commissioner over suspensions related to these cases. Goodell, up until very recently, had been entirely reluctant to do so, and the negotiations had remained at a standstill, dead on the vine.
Of course, with the public face of the league reeling in light of scandal after scandal after scandal, from concussions to Ray Rice to Adrian Peterson, there wasn't much wiggle room for Goodell and company to lay claim to the moral high ground, and the notion that the NFL shouldn't have some kind of third party reviewing HGH testing became patently absurd. And now, here we are, with an NFL that tests players for steroids. Even if the league's not even testing a full roster every week.