The 10 Oldest NBA Players of All Time
With all eyes fixated on the NBA conference finals, it's never a bad thing to stop and smell the roses. In this case, those roses happen to be the greatness — and durability — of one, Vince Carter. While Vinsanity no longer has the hops to leap Frenchman in a single bound, he is still playing at a (decently) high level at the ripe age of 40 years old. How many players can actually say that? It's funny that you ask…
While Carter has the distinguished honor of being the oldest active player in the National Basketball Association, he's not exactly the oldest NBA player to ever compete in an NBA game. At this moment in time, here's a look at the 10 players who currently top this impressive list.
10. Karl Malone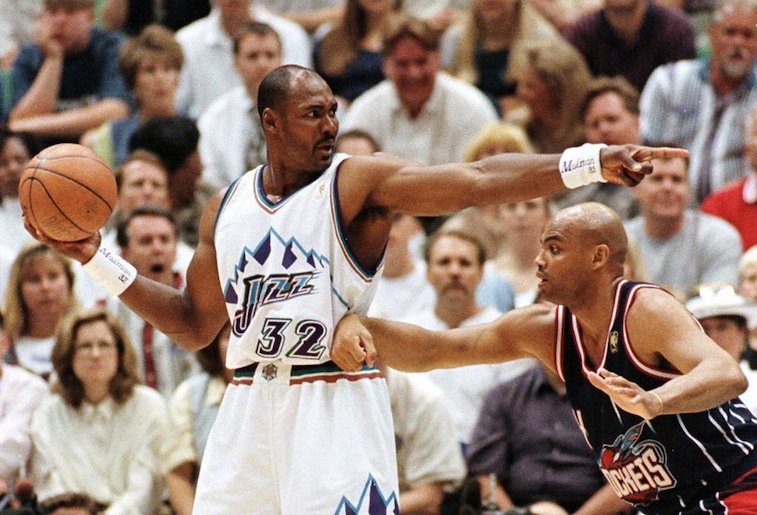 Age: 40 years, 325 days
Karl Malone is one of the greatest power forwards in NBA history. Over the course of his 19-year career — 18 seasons with the Utah Jazz, one with the Los Angeles Lakers — the Mailman racked up 36,928 points (No. 2 all time), averaged 25 points and 10.1 rebounds per game, and earned two MVP awards. In the end, however, the 14-time All-Star and Hall of Famer fell short of capturing the game's ultimate prize: an NBA title.
9. Charles Jones
Age: 41 years, 30 days
Charles Jones didn't exactly have an illustrious career. In 15 seasons, "Gadget" averaged just 2.5 points and 4.5 rebounds a night and shot 61.8% from the free-throw line. (During those 15 seasons he suited up for the Philadelphia 76ers, Chicago Bulls, Washington Bullets, Detroit Pistons, and Houston Rockets.) On top of all that, during his final NBA season (1997–98 with the Rockets), Jones played in just 24 games and saw the floor an average of 5.3 minutes a night. Still, he captured the title in 1994–95. So, we guess that's something.
8. John Stockton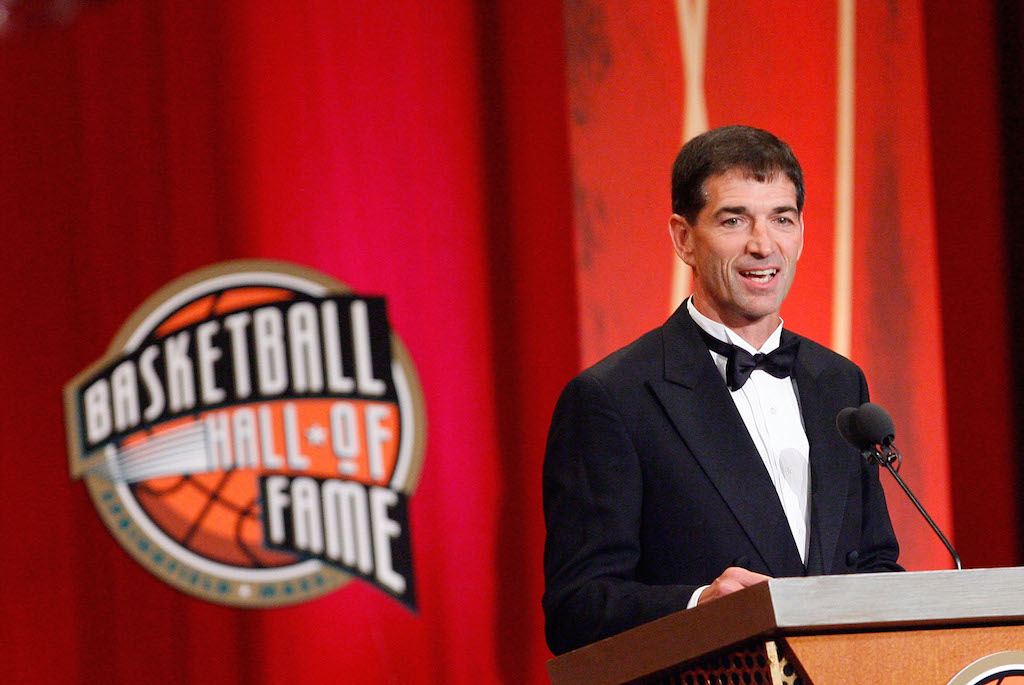 Age: 41 years, 35 days
You can't talk about gifted points guards and not mention Hall of Famer John Stockton. The Utah Jazz lifer led the league in assists per game for eight consecutive seasons. He remains the all-time leader in career assists (15,806) and got the job done on both ends of the floor, making five All-Defensive teams and 11 All-NBA squads. Even in his final season (2002–03), the 10-time All-Star continued to dish out the dimes at an impressive rate, averaging 7.7 assists per game. Simply put, Stockton is a machine.
7. Herb Williams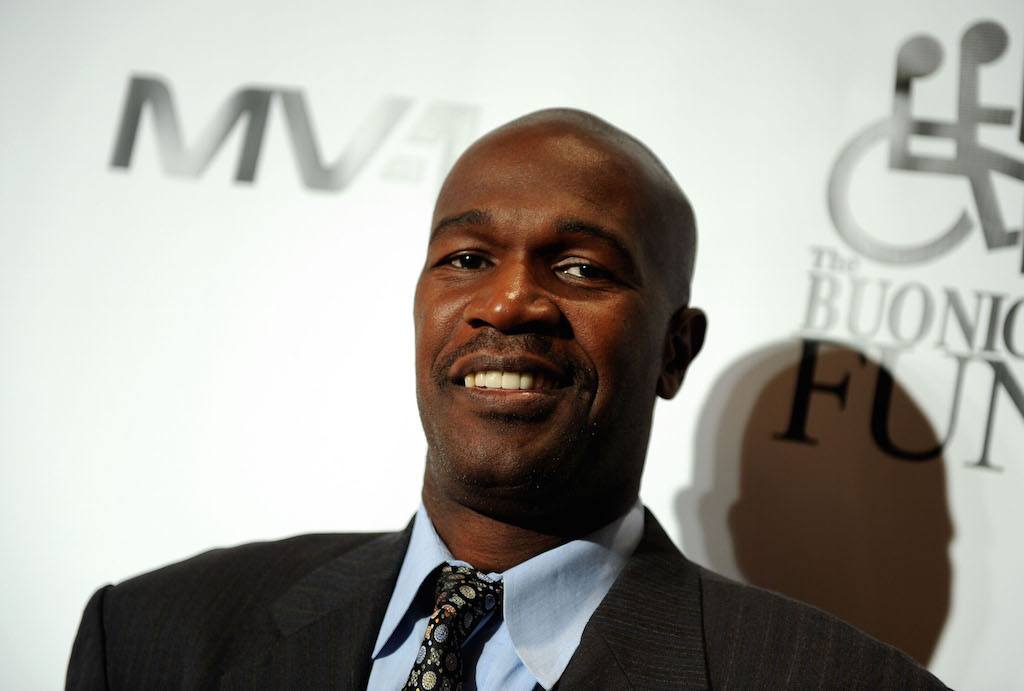 Age: 41 years, 129 days
The Indiana Pacers selected Herb Williams with the 14th overall pick in the 1981 draft. The 6-foot-10 power forward/center went on to play 18 NBA seasons and finish with career averages of 10.8 points and 5.9 rebounds per game. Despite playing for four teams over the course of his long career, Williams was never better than he was during his initial stretch with the team that drafted him: the Indiana Pacers.
6. Bob Cousy
Age: 41 years, 150 days
For the first 13 years of his NBA career (1950–51 to 1962–63), Bob Cousy combined his exceptional talent with his unrivaled showmanship. The man they dubbed the "Houdini of the Hardwood" led the league in assists per game eight years in a row. He played in 13 straight All-Star Games, won six titles, and earned the 1956–57 MVP award. Then, Cousey retired for six seasons, only to return for seven games — as a 41-year-old — in the 1969–70 season as a member of the Cincinnati Royals. Not exactly his finest magic trick.
5. Kareem Abdul-Jabbar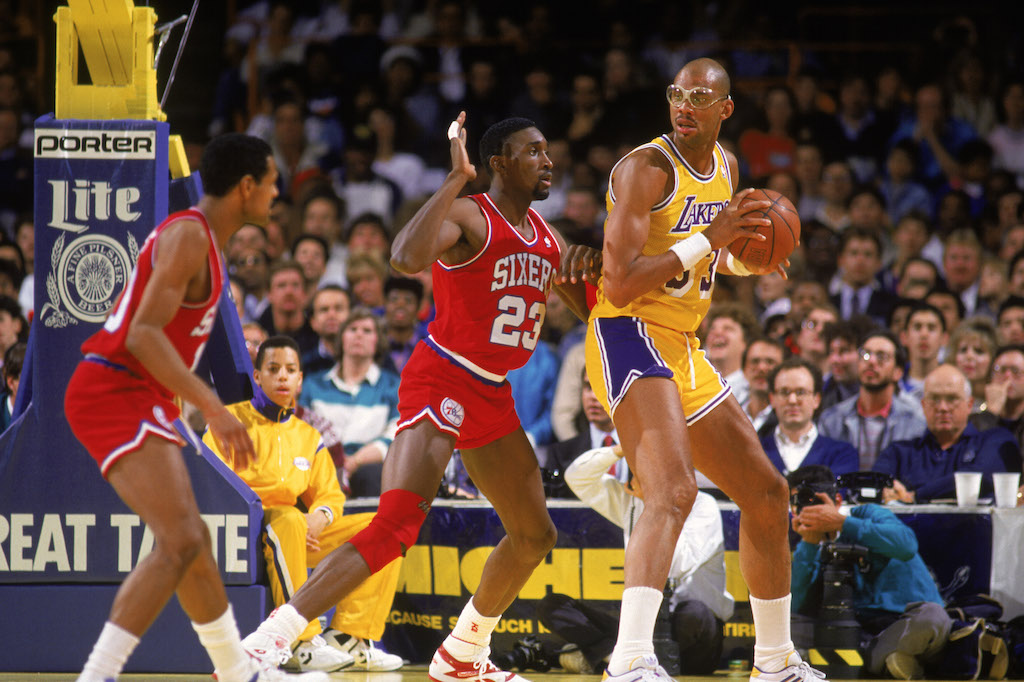 Age: 42 years, 58 days
All Kareem Abdul-Jabbar did was play 20 seasons, become the all-time career leader in points scored, and earn a spot on the Mount Rushmore of NBA greats. The Big Fella played in 19 All-Star Games, won six MVP awards, took home six titles, and made 15 All-NBA squads. Seriously, we are not worthy.
4. Dikembe Mutombo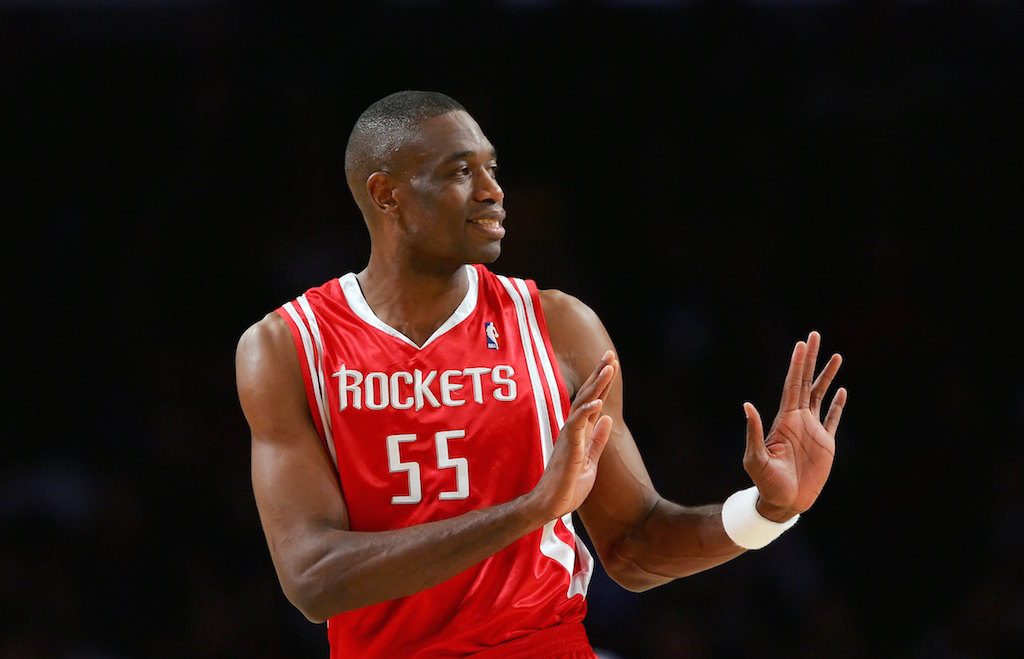 Age: 42 years, 300 days
It's hard not to like Dikembe Mutombo. The eight-time All-Star and four-time Defensive Player of the Year controlled the paint like a man on a mission. He took shot blocking to the next level by "wagging his finger" after each rejection, and he possessed one of the most infectious smiles the game has ever seen. It's not every day that the idea of "happiness" is best served up in a 7-foot-2, 245-pound frame. Even as he played into his early 40s, not everyone had the goods to climb Mt. Mutombo. And that's saying something.
3. Robert Parish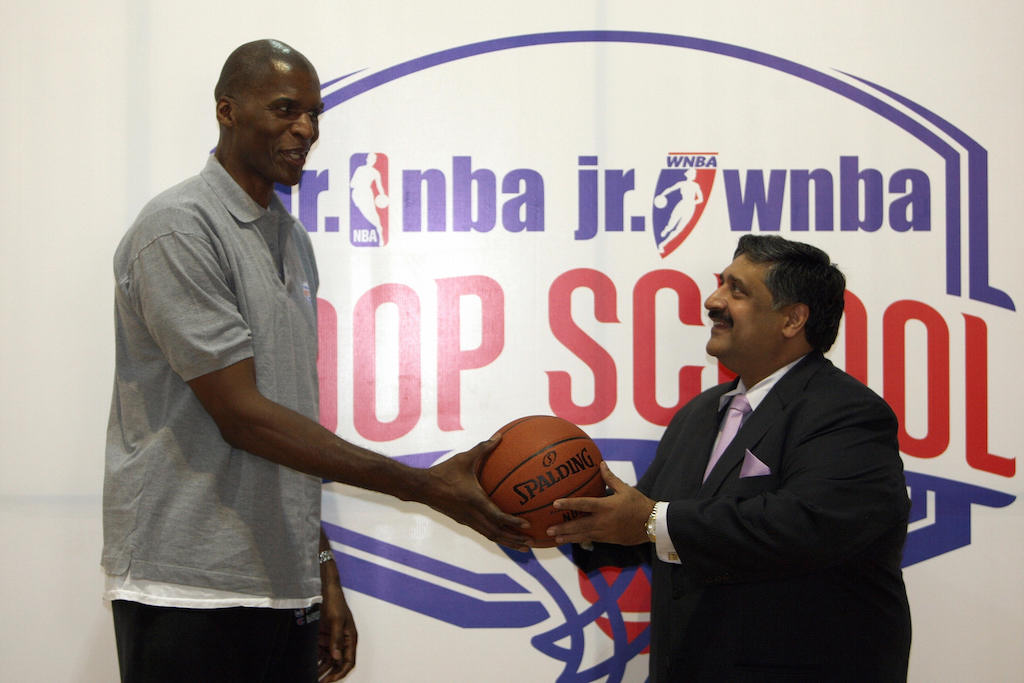 Age: 43 years, 254 days
Robert Parish might have suited up for four teams during his 21-year playing career, but it's difficult to think of him as anything but a Boston Celtic. In 14 season with the C's, The Chief averaged 16.5 points and 10 rebounds per game, made nine All-Star teams, and earned two All-NBA selections. He also won three NBA titles with Boston. That's a career right there. Then again, he did take home a fourth NBA crown in his final season as a member of the Chicago Bulls. For Parish, we guess it did pay to play until he was almost 44 years old.
2. Kevin Willis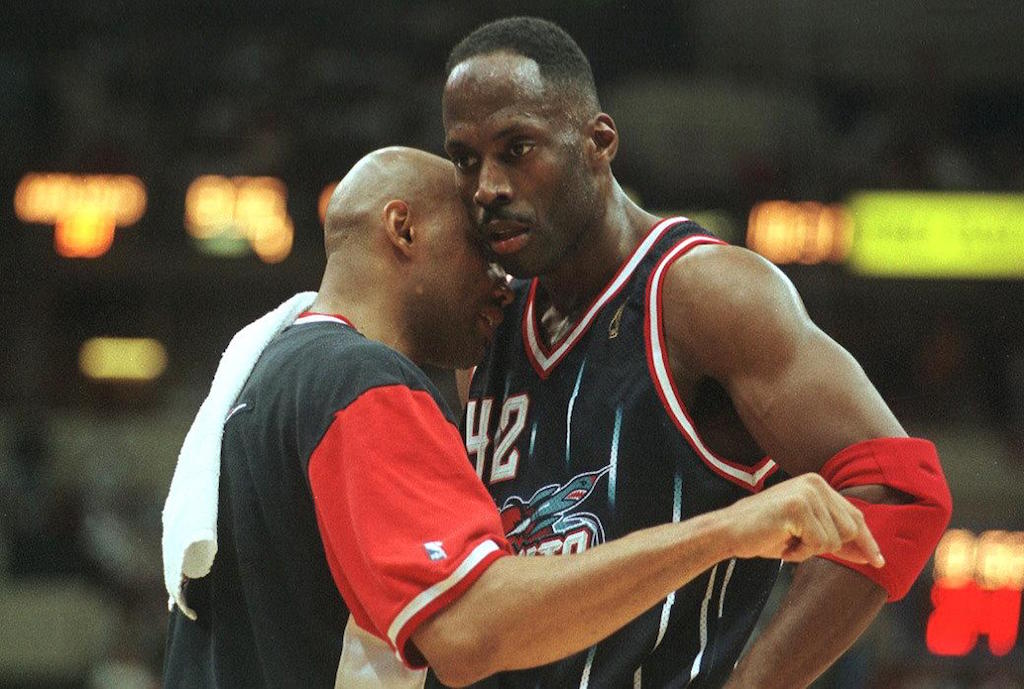 Age: 44 years, 224 days
Kevin Willis is the ultimate journeyman. Selected by the Atlanta Hawks with the No. 11 overall pick in 1984, T-Rex played for eight teams over the course of his career. He earned All-NBA honors in 1992 (as well as a trip to the All-Star Game) and won a title with the San Antonio Spurs in 2002–03.
All in all, Willis played in 1,424 regular-season games and logged 38,362 total minutes — not to mention another 98 contests and 2,377 minutes in the postseason. By coming out of retirement in the 2006–07 season and playing five games with the Dallas Mavericks, Willis became the second oldest player to ever suit up in an NBA game.
1. Nat Hickey
Age: 45 years, 363 days
It doesn't matter how many NBA games you play, all that matters is that you actually play. This holds especially true for Nat Hickey, the oldest player to ever step on an NBA court. During the 1947–48 season, Hickey, then the head coach for the Providence Steamrollers, decided to activate himself as a player and appeared in two contests. At the time, he was just a few days shy of his 46th birthday.
Statistics courtesy of Basketball-Reference.