The Pacers' T.J. Warren Has an Unexpected Hobby
The NBA is known for its boisterous personalities. Commissioner Adam Silver learned to lean into individuality as a marketing tactic, avoiding a repeat of the Allen Iverson-versus-David Stern blow up. LeBron James, Joel Embiid, Chris Paul, and many others say what they mean whenever they encounter a microphone.
The noise often covers up another type of NBA star: the Tim Duncan and Kawhi Leonard types. These guys leave it all on the floor and then say little during post-game pressers. One hero of the bubble restart, Indiana Pacers forward TJ Warren, falls in that category. His curious hobby takes up his attention instead of worrying about what to say to the press.
T.J. Warren's love of reading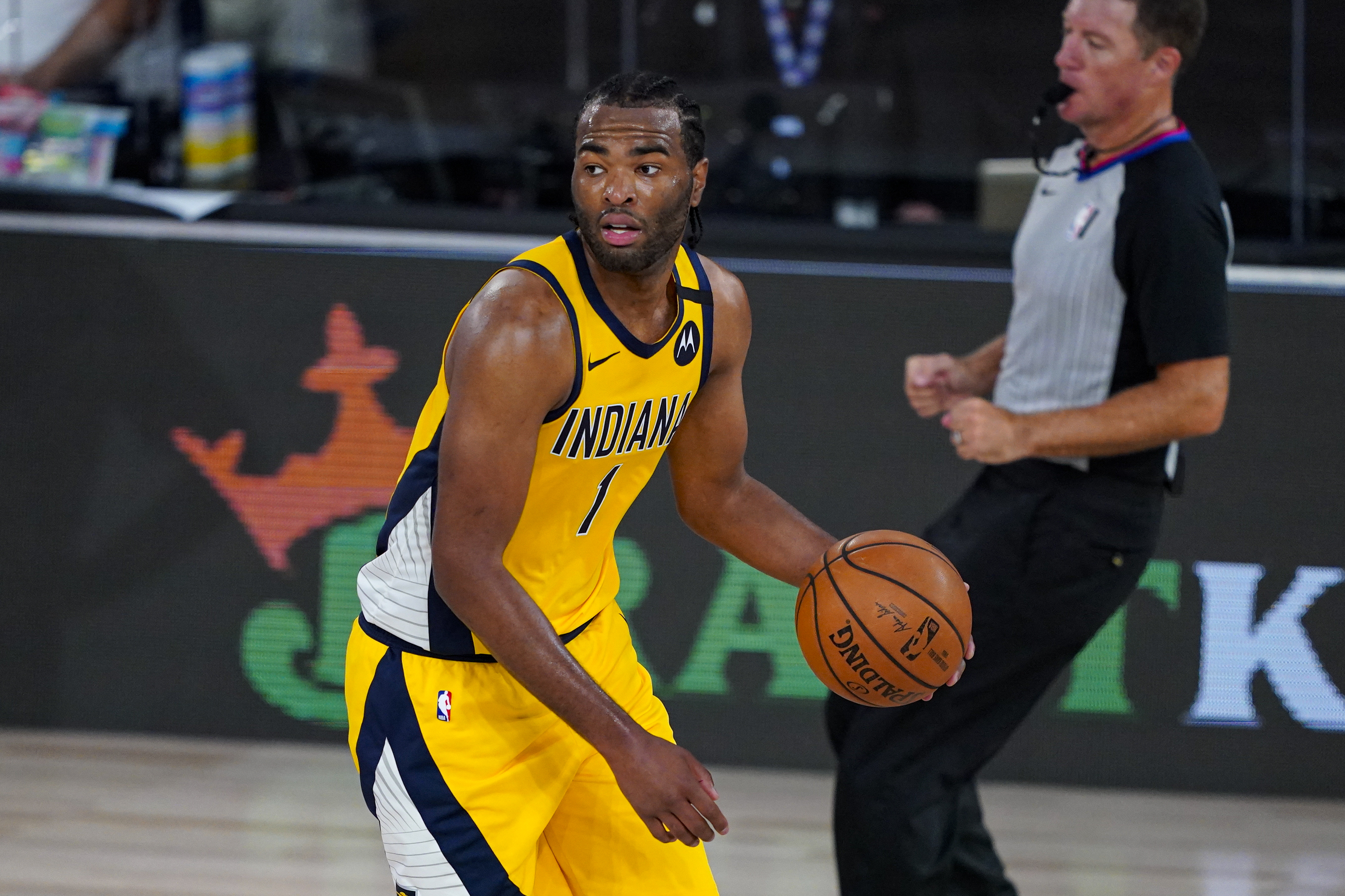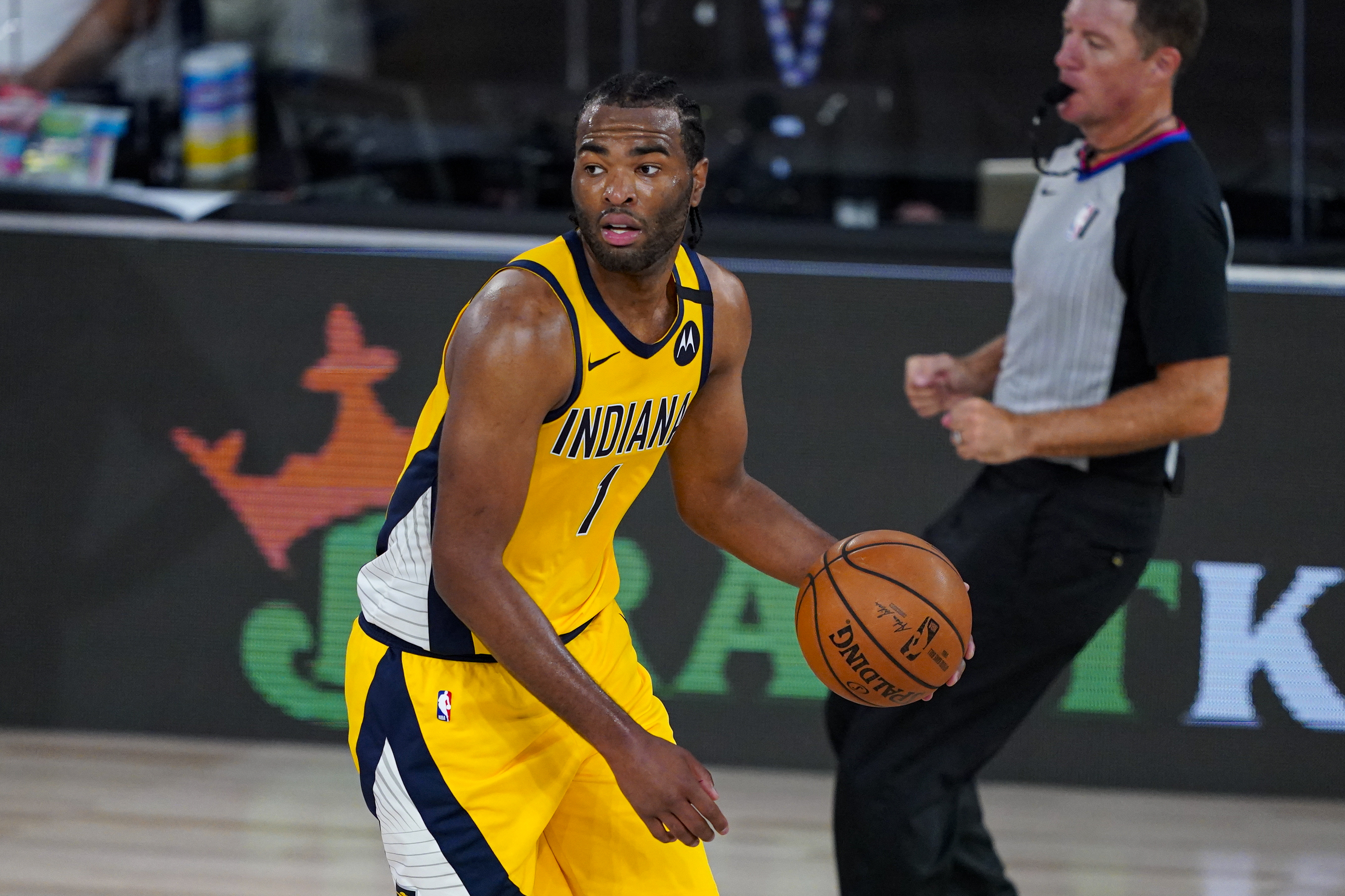 Warren's tenure on the Pacers quickly went against type for the quiet former Phoenix Sun. He loudly feuded with Heat superstar Jimmy Butler, stemming from harsh words exchanged after a foul. It exploded into a Twitter back-and-forth, mostly from Butler's end. Their meetings were hotly anticipated due to the drama.
Becoming an enemy of Butler was likely difficult for Warren, who normally has little to say to prying journalists. That is, unless it happens to be about his main off-the-court passion, reading. That's how GQ recently got the enigmatic forward to open up at length.
It's a habit he formed due to the monotonous life of a basketball player. Warren often filled downtime by catching up on news. He was always obsessed with learning new information. But he was alienated by the conflicting signals of social media and tabloids. He decided to follow the knowledge to the source.
"I was thinking, I've gotta find a way to stimulate my mind when I'm not playing basketball and reading things that interest me," he told GQ. "Sometimes you can get mixed up with some of the information you're getting through social media or television, but if you actually like reading and getting it from the source, you can comprehend it better."
Warren's favorite books
Warren's approach to reading is to fully subsume each text he dives into. That often involves re-reading chapters multiple times. He regularly cycles back to previous books, applying knowledge and context gained from further reading.
Many are heady, non-fictional tomes. A bubble favorite was Soul on Ice, a memoir by former Black Panther Eldridge Cleaver. Warren goes between Cleaver's narrative storytelling and Jimmy Dumas' 24 Reasons Why African American Suffer, a more conceptual take on similar ideological ground.
Warren also indulges in self-help books like The Four Agreements by Don Miguel Ruiz and Three Magic Words by Uell Stanley Andersen. These two appear regularly on NBA player reading lists, according to CNBC. Warren finds they help him center himself, no matter how chaotic his NBA life becomes.
How Warren handled his pandemic-addled season
After an ankle injury in 2018 led to fears for Warren's sixth year in the NBA, his 2019-2020 run put those fears to bed. He emerged as a crucial piece for the Pacers, averaging 19.8 points on 53.6% shooting, reports NBA.com. The Suns, once thought of as having won out on sending Warren to Indiana, likely looked on with envy.
He handled the restart with aplomb. The Indianapolis Star reports that Warren dropped 53 points, going 9-for-13 from the three-point line, against the Philadelphia 76ers. The four-month break, according to the Indianapolis Star, seemed to help Warren refocus. While the Pacers weren't able to move past the first round of the playoffs, getting swept by the Heat certainly looks different in hindsight. Making of Champs notes that Warren and Victor Oladipo held their own. But the Heat appear to be on a direct warpath to the Finals.