The Pacers' Victor Oladipo Gives Fans a Peek Inside His Exclusive Sneaker Closet
NBA fans will pay top dollar for limited edition pairs from their favorite players. But it's not just fans who lust after basketball shoes; many players share the obsession. For example, Rockets forward P.J. Tucker's collection totals nearly 5,000 pairs of sneakers. But he's far from the only sneaker-head in the NBA. Pacers guard Victor Oladipo has a drool-worthy collection of shoes, too.
Let's look at Oladipo's NBA career and the stunning details about his exclusive sneaker closet.
Oladipo's NBA career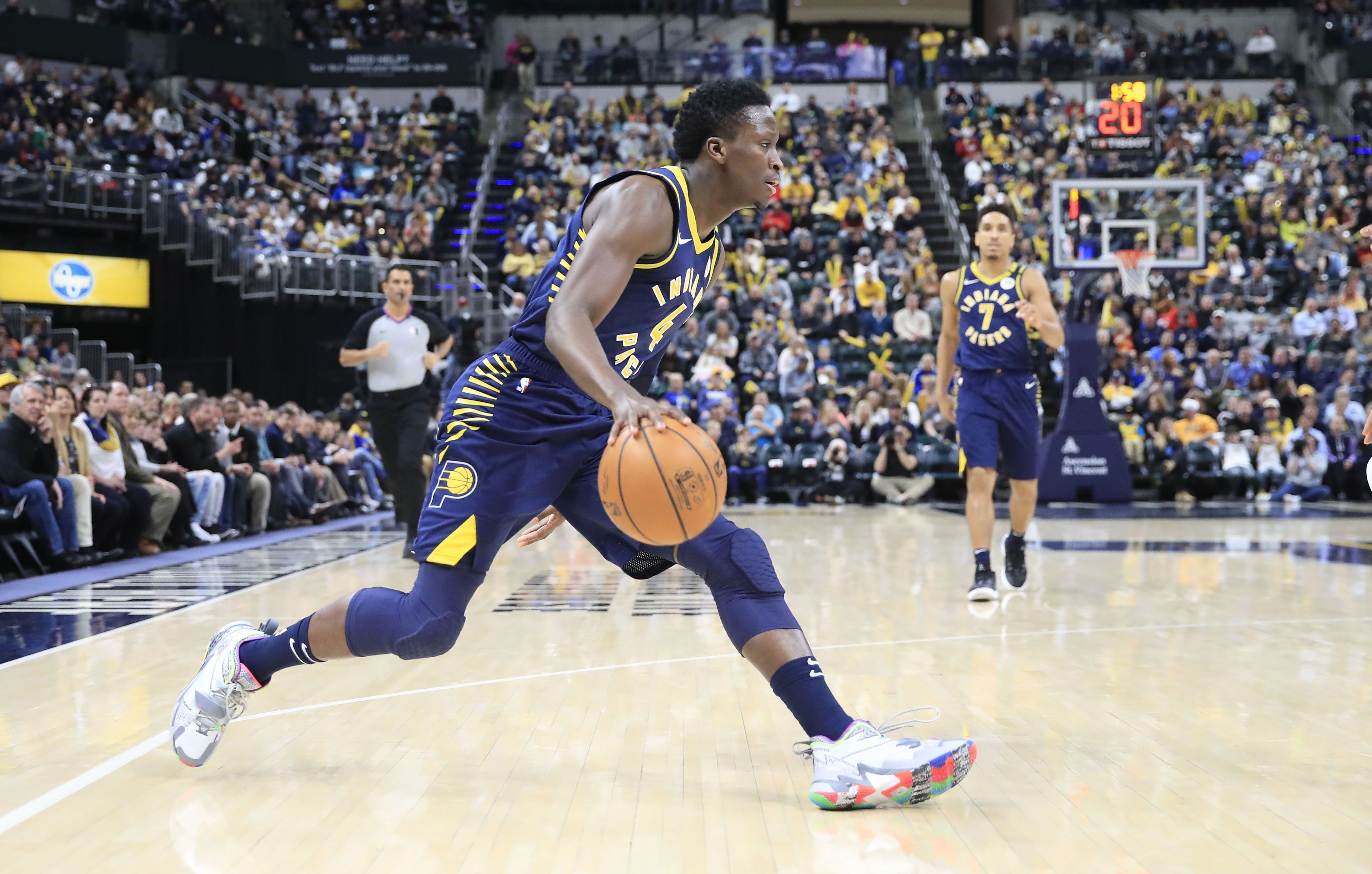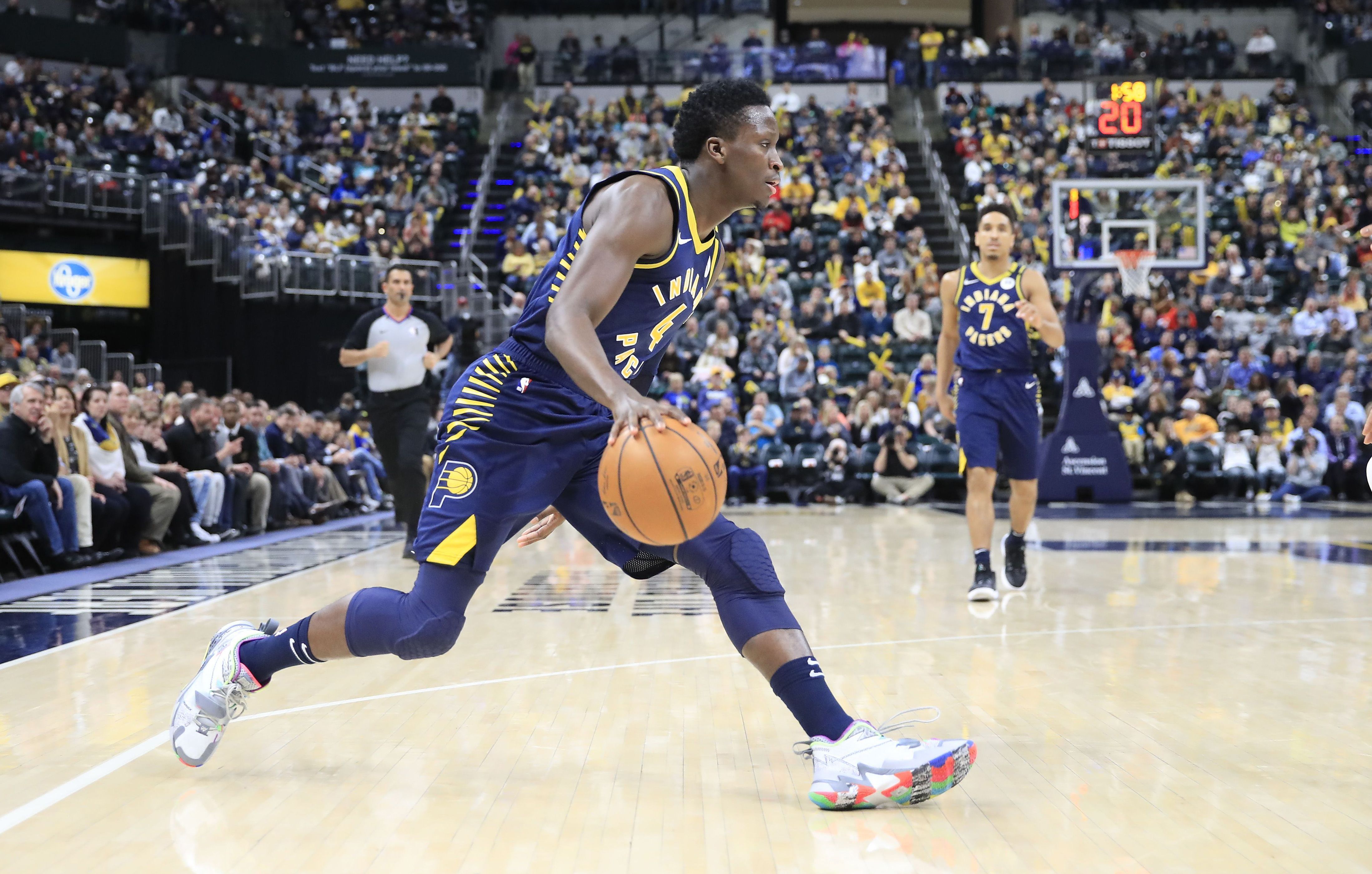 The Orlando Magic selected Oladipo with the second pick of the 2013 NBA Draft. As a rookie, he averaged 13.8 points, 4.1 rebounds, and 4.1 assists. That performance earned him NBA All-Rookie First Team honors; he also came in second place in Rookie of the Year voting, behind the Philadelphia 76ers' Michael Carter-Williams.
Oladipo improved across the board in his second season, before taking a small step backwards in his third. Then, in June 2016, the Magic traded Oladipo to the Oklahoma City Thunder as part of a package for forward Serge Ibaka. Oladipo improved his shooting playing alongside point guard Russell Westbrook, breaking the 50% effective field goal threshold for the first time in his career.
Prior to the 2017-18 season, the Thunder traded Oladipo to the Pacers as part of a package for star forward Paul George. Oladipo had a breakout season in his first year in Indianapolis, averaging 23.1 points, 5.2 rebounds, and 4.3 assists per game, while leading the league with 2.4 steals per game.
Oladipo earned his first two All-Star selections in 2018 and 2019, before rupturing the quad tendon in his right knee. Though he finally returned to play last season, after initially declaring he would sit out the NBA restart, nobody is still quite sure how well Oladipo has recovered from his injury.
A true sneaker obsession
Over the course of his career so far, Oladipo has earned an estimated $104 million, with one more season to go on his current contract, details Spotrac. And apparently, Oladipo has done a good job holding onto his money, with a net worth around $40 million. Of course, that doesn't mean Oladipo is shy about spending — at least not on his major obsession: sneakers.
Oladipo still owns a home in Orlando, Florida, which is where his massive sneaker collection resides. He converted the house's former office into a shoe library, complete with color-changing LED ceiling. It didn't take Oladipo long to fill up the floor-to-ceiling shelves with sneakers. While he may not have as many pairs as Tucker, he's got some impressive gems.
Highlights from Victor Oladipo's shoe closet
Oladipo's collection is grounded in the classics, which is to say, Nike Air Jordans. In fact, he's got every single pair, from Jordan 1s, right to Jordan 28s. Oladipo is also the grateful owner of a pair of Dress Code Jordan IVs—a shoe that was never publicly released, with only 29 pairs known in existence.  
Those are the rarest shoes in Oladipo's collection, but they're not the most expensive. That honor goes to his Dior x Air Jordan I High's, which set him back $2,200. Oladipo's most sentimental pair of shoes are his Just Don x Air Jordan II Retro "Beach," a pair of which currently sells for $650 or more, according to Flight Club. Oladipo also has a fondness for his Nike Foamposites, which were a popular choice when he was growing up in the Washington DC area.
Oladipo's favorite pair from the Jordan line are the Air Jordan Xs. He owns multiple pairs in different colorways. But it's not the aesthetics that he like the most about them; it's their comfort. He considers them the most comfortable Jordans, and came to appreciate them even more in the wake of his recent injuries.