The Perils of Selecting a Kicker in the NFL Draft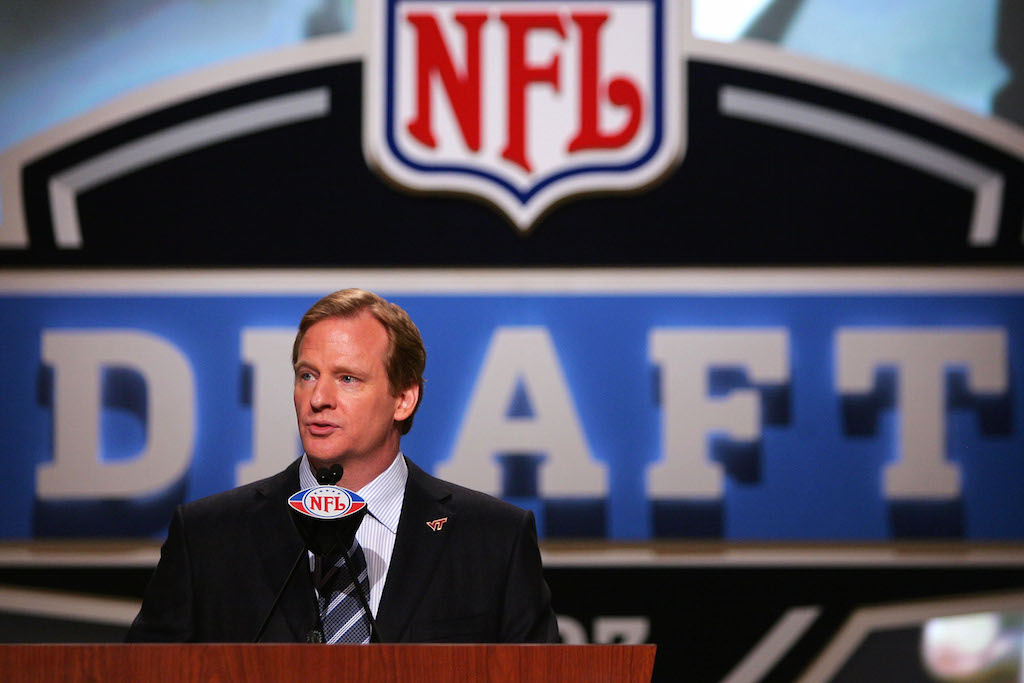 By now, even the most digitally inclined football fan has seen the grainy film of Tom Dempsey — a placekicker whose right foot lacked toes — kicking a 63-yard field goal for the New Orleans Saints in a last-second 1970 win over the Detroit Lions. It was, up to that moment, the longest field goal in NFL history.
Prior to his fame as both a kicker and record holder, Dempsey started off his pro career on the taxi squad of the Chargers. A product of Palomar College in California, the Milwaukee native didn't even start placekicking until he was in college. After his time with the Saints, Dempsey went on to play for the Eagles, Rams, and (Houston) Oilers before retiring and finding his way into the American Football Association's Semi Pro Football Hall of Fame (not to be confused with enshrinement in Canton, Ohio).
Dempsey's saga — foot aside — is common among NFL kickers and punters. It is rare that a team will expend a high-round draft pick on a kicker. And even more rare for that high draft pick to turn out to be a long-term solution to a team's kicking woes. For every Ray Guy (considered the greatest punter of all time) who was selected from Southern Miss in the first round, there's future Hall of Famer Adam Vinatieri who went undrafted out of South Dakota State.
Vinatieri played a year with the Amsterdam Admirals in Europe before joining the New England Patriots in what would become a historic career. At age 43, Vinatieri is still going strong, splitting the uprights for the Indianapolis Colts (for $3 million a year). And Canton awaits.
Drafting a kicker — punter or placekicker — in an early round is either a sign of desperation or poor judgement. The small handful of such athletes taken early in the draft have led to mixed results at best. Hungarian-born Charlie Gogolak, along with his brother Pete, is known for bringing soccer-style kicking to the NFL.
Prior to the "Brothers Gogolak," placekickers stood a few yards behind the ball and hit the pigskin dead on. Just ask the late, great Lou "The Toe" Groza, who's kicked more than 1,300 field goal and PAT points. After an illustrious career at Princeton, Charlie Gogolak was taken by the Washington Redskins with the No. 6 pick in the 1966 draft.
At a time when the AFL competed with the NFL, Charlie was also selected by the AFL's Kansas Chiefs in round six. The younger of the Gogolaks had a six-year career in which he made a measly 55% of his field goals. That compares rather unfavorably to the numbers put up by Danish-born Hall of Fame kicker Morten Andersen. For the record, Andersen, an All American at Michigan State, was taken in the fourth round of the 1982 draft.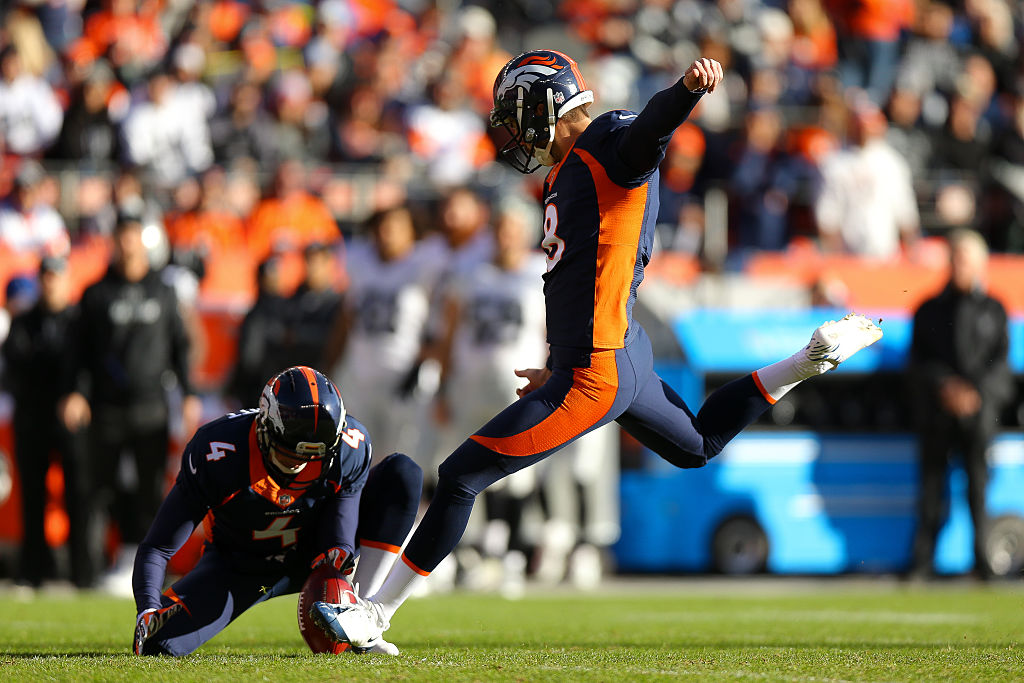 Then there are the cases of Steve Little of Arkansas and Russell Erxleben of the University of Texas. Both of these kickers, with celebrated college careers, were taken in the first round; Little with pick 15 in the 1978 draft by the St. Louis (now Arizona) Cardinals and Erxleben with pick No. 11 in 1979 by the New Orleans Saints.
Erxleben's mediocre career lasted only four years before he was replaced by the aforementioned Andersen. Little had a few dismal years with the Cardinals before being released. Tragically, he was in a horrific car crash after his departure from the NFL, which left him a quadriplegic. He died at age 43 in Little Rock.
In the 2016 NFL draft, one placekicker and three punters were selected between rounds two and seven. In the second round, with pick 28, Tampa Bay selected Roberto Aguayo, an All American from Florida State, and winner of the aforementioned Lou Groza Award (given to the nation's top placekicker). Aguayo has been favorably compared to Oakland Raiders kicker Sebastian Janikowski (himself a first-round selection in 2000).
The knock against this star Seminole is his inability to register booming, non-returnable kickoffs. Aguayo should have a fairly clear path to a starting job; Connor Barth, the team's 2015 kicker, is no longer on the roster and third-year player Patrick Murray did not attempt a kick in 2015. Drew Kaser of Texas A&M was the first punter taken in the 2016 draft by the San Diego Chargers.
Kaser, taken in the fourth round, is known for having a powerful leg, but his punts tend to be low on the hang-time scale; some 38% of his punts were returned in his senior season. Showing themselves to be short of loyalty, the Chargers coldly released long-time punter Mike Scifres on draft day. Scifres was selected to the Charger's 50th anniversary team for his contributions.
In round seven, the Denver Broncos took Riley Dixon of Syracuse and the New York Jets took Lac Edwards of Sam Houston State. Dixon played half of his college games indoors, and scouts question whether his punts will suffer when playing in unfavorable conditions. Dixon will compete with Britton Colquitt, a Broncos punter since 2009. Edwards, an Australian, will no doubt have clear sailing to the punter's slot for the Jets; the team was 31st in punting last season.
Tom Hackett of Utah, another Aussie and winner of the Ray Guy Award for top punter in 2015, went undrafted, thus proving the lack of correlation between the draft and future NFL success. In a rather odd but very Jets-like move, the team is cornering the market on kickers from down under. New York's AFC team signed Hackett as a free agent on May 1. That curious move should provide the team's locker room an ample supply of vegemite and Foster's beer.
Information courtesy of ESPN.com.