The Philadelphia Eagles and Their $5.35 Million Star Just Caught a Massive Break
The Philadelphia Eagles have dealt with plenty of injuries to key players so far during their 2020 NFL season. This has led to the Eagles getting off to a very slow start this year, as they sit at 1-4-1 after six weeks. However, Philadelphia just got great news about the status of their $5.35 million star, Miles Sanders.
Miles Sanders has been excellent for the Philadelphia Eagles
The Philadelphia Eagles selected running back Miles Sanders in the 2019 NFL draft out of Penn State. While at Penn State, Sanders sat behind Saquon Barkley in 2016 and 2017, but he became a star in 2018, as he ran for 1,274 yards and nine touchdowns.
This led to him being a top prospect in the draft, which is why the Eagles ultimately selected him in the second round.
After going to the Eagles in the draft, Sanders then signed a four-year contract with Philly, worth $5.35 million, according to Spotrac. He has since become a star for them.
Sanders had an excellent rookie season in Philadelphia, as he ran for 818 yards and three touchdowns. He also caught 50 passes for 509 yards and three touchdowns that year.
Additionally, so far this season, Sanders has continued to become one of the top running backs in the NFL. He has run for 434 yards this year — which is fourth in the NFL — and for three touchdowns. He was having a great game in Week 6 against the Baltimore Ravens too, as he had 118 rushing yards on nine carries. That was until he went down with an injury.
Miles Sanders and the Eagles caught a massive break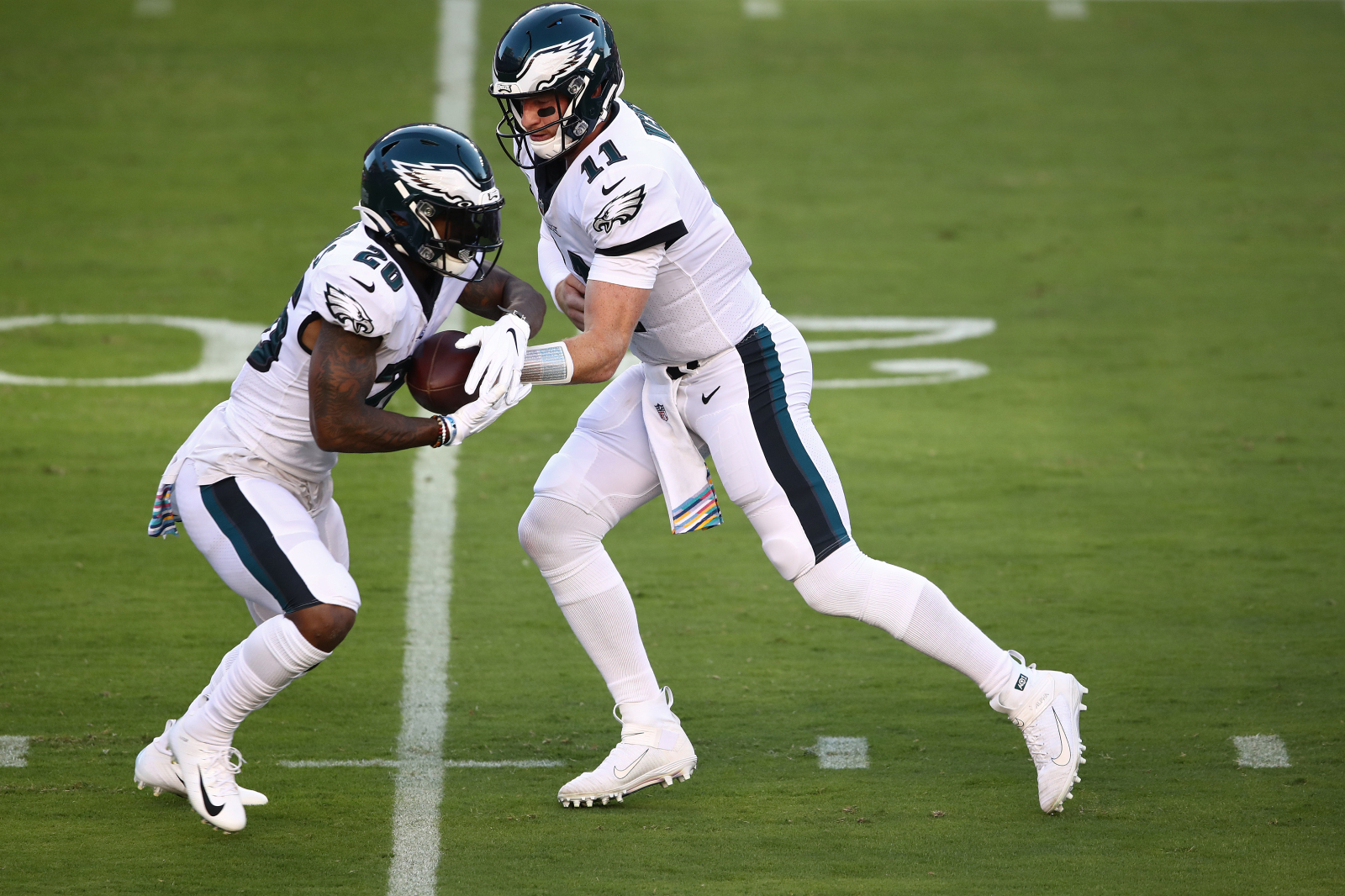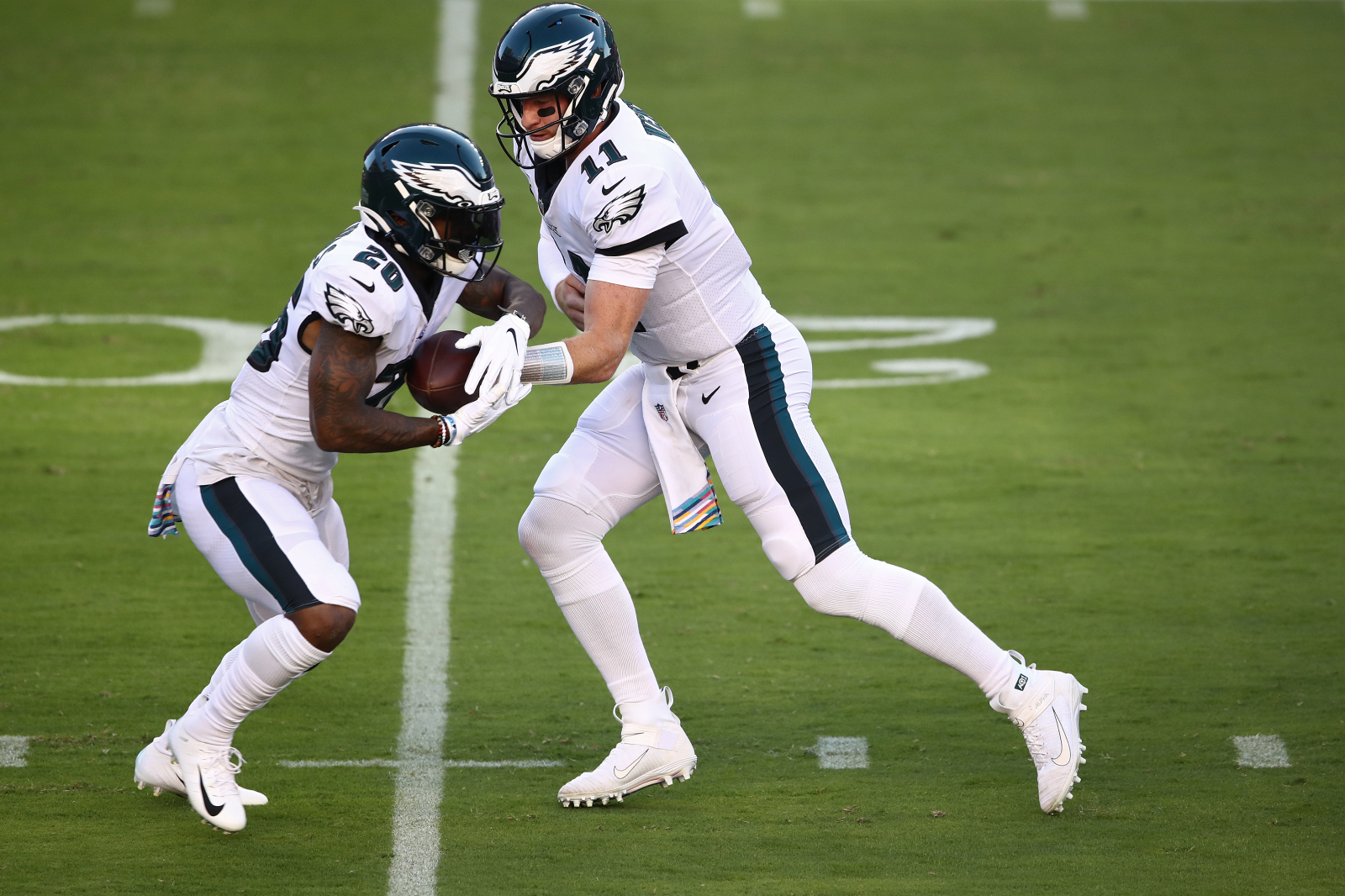 Sanders suffered a knee injury during the Eagles' Week 6 loss to the Baltimore Ravens. This occurred after his leg bent awkwardly at the end of a massive 74-yard run. He then didn't return to the game.
Additionally, Jay Glazer of Fox Sports reported that his injury was of "greater concern" than that of tight end Zach Ertz, who suffered an ankle injury, per Sporting News.
"They're more concerned about Miles Sanders' knee than they are about Zach Ertz's ankle," Glazer reported, according to Yahoo Sports.
However, the Eagles caught a break, as Adam Schefter of ESPN reported that Sanders' knee injury is only expected to sideline him one to two weeks. That is definitely some good news, as knee injuries can typically be season-ending, or at least sideline players for an extended period of time. This does not appear to be the case for Sanders, though.
Philadelphia has dealt with a bunch of injuries this season
Sanders' injury is not the first one that the Eagles have dealt with so far this season.
Wide receiver Alshon Jeffrey has not played at all this season, while DeSean Jackson has only played in three games. Tight end Dallas Goedert also fractured his ankle during the Eagles' Week 3 tie with the Cincinnati Bengals, and receiver Jalen Reagor suffered a UCL tear in his thumb in Week 2. According to USA Today, though, Goedert and Reagor are both eligible to come off the injured reserve list for the Eagles' Week 7 game against the New York Giants.
Where Philadelphia, however, has been hit the worst is on the offensive line. Right tackle Lane Johnson has been dealing with a nagging ankle injury that required surgery in August, while Brandon Brooks has a torn Achilles. This has resulted in Wentz getting sacked 25 times through six games.
Additionally, the Eagles got hit once more following the Week 6 game against the Ravens, as Ertz's ankle injury is likely to sideline him a month, according to Schefter.
So, while the Eagles have certainly struggled so far this year as they are only 1-4-1 with a loss to Washington and tie with Cincinnati, there is a reason they aren't winning games. They just simply aren't healthy.
The Philadelphia Eagles can't really afford to have Sanders miss any games following his recent knee injury. However, they are probably pretty relieved that it isn't anything too serious and that he should be back on the field sometime soon. In a weak NFC East division, that could ultimately result in a run to the playoffs too.
Stats courtesy of Sports Reference and Pro Football Reference