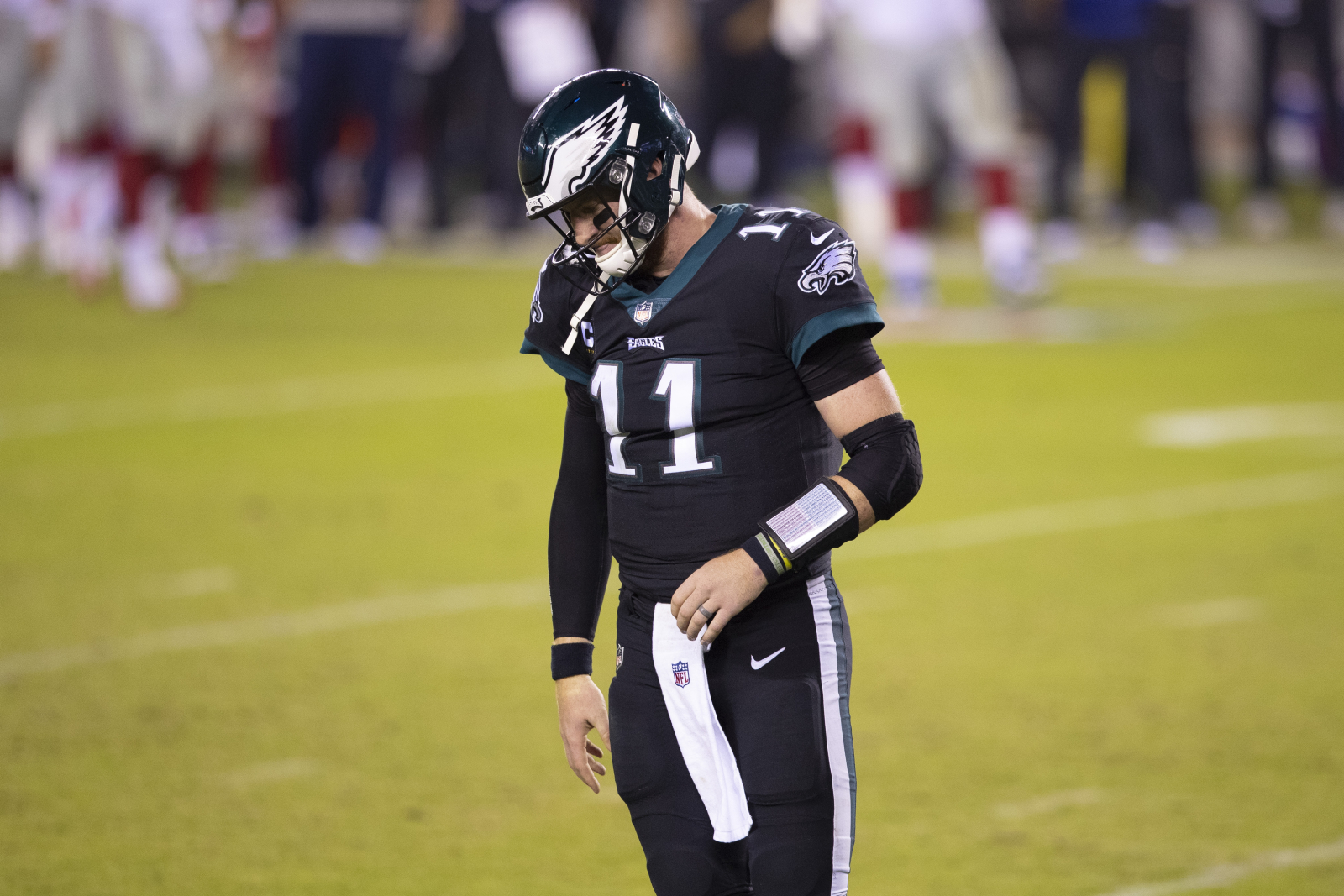 The Philadelphia Eagles Just Made Something Clear To Carson Wentz: They Have No Interest in Helping Him Succeed
Carson Wentz has struggled for the Philadelphia Eagles this year. They seem to have no interest in helping him succeed either.
The Philadelphia Eagles are obviously pretty lucky that they are in one of the weakest divisions in NFL history, the NFC East. They are 2-4-1 but are somehow in first place in their division. However, while they are still somehow in first, the Eagles have not been good at all this year. They have certainly had their fair share of injuries, but quarterback Carson Wentz has been sacked a ridiculous 28 times, and has thrown 10 interceptions so far through seven games. The Eagles don't appear to care about helping Wentz succeed either, and that was made very clear with a recently surfaced report.
Carson Wentz and the Philadelphia Eagles have struggled so far this year
Over the years, while Wentz has dealt with injuries himself, especially during the playoffs, he has been one of the most talented quarterbacks in the NFL when healthy. 
His best season came in his second year in 2017 when he threw 33 touchdowns and only seven interceptions. He has still been a quarterback to take care of the ball since then, though. From 2017 through 2019, Wentz had only thrown seven interceptions in each of those seasons. His interception percentage was never higher than 1.7%, either.
This season, Wentz has already been sacked 28 times in seven games. That is just as many sacks as the Eagles allowed on Wentz in 13 games in 2017. It is also on pace to shatter the number of times he got sacked each of the past two seasons (31 times in 2018 and 37 times in 2019).
With the lack of time that Wentz has had — and the lack of great receivers he has to throw to — he has struggled immensely. Wentz has thrown for 1,760 yards, 10 touchdowns, and a league-leading 10 interceptions. His interception percentage is also at an abysmal 3.6%.
The Philadelphia Eagles almost traded Zach Ertz
Wentz has not had great weapons over the years. Last season, the Eagles did not have one wide receiver who gained over 500 receiving yards on the year. He has had one very reliable weapon, though, but the Eagles have reportedly looked into trading him — Zach Ertz.
According to Sports illustrated's Albert Breer, the Eagles took calls on Ertz before they ultimately moved him to injured reserve with his ankle injury that is expected to keep him out four to six weeks.
Breer reported that teams have to designate players on IR as having major or minor injuries. Guys with minor injuries cannot be traded. Philadelphia ultimately waited a day to two to move Ertz to IR, which could be a hint that they were looking to trade him.
Looking to trade Ertz proves that they don't care about helping Wentz succeed.
Does Philadelphia care about helping Carson Wentz succeed?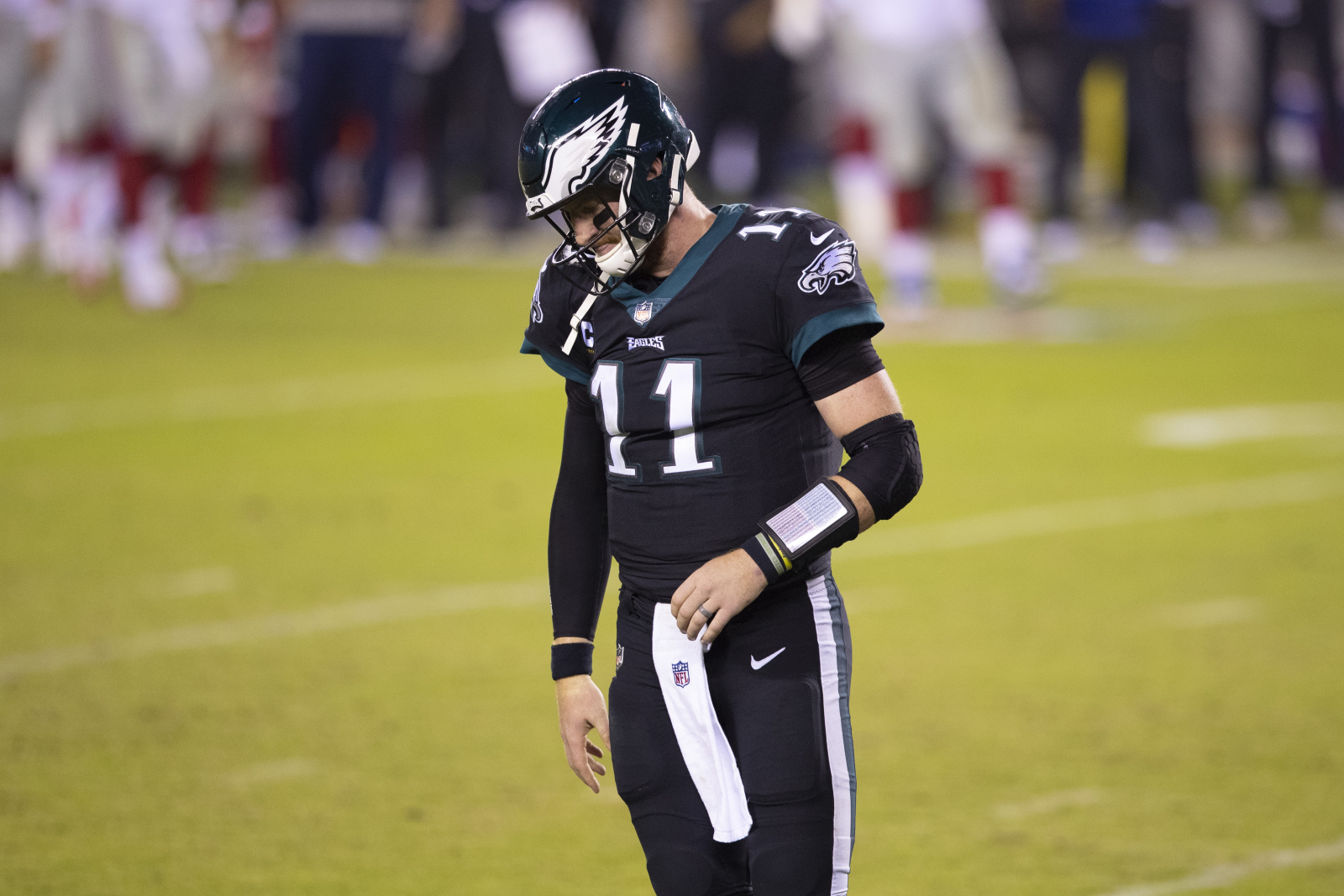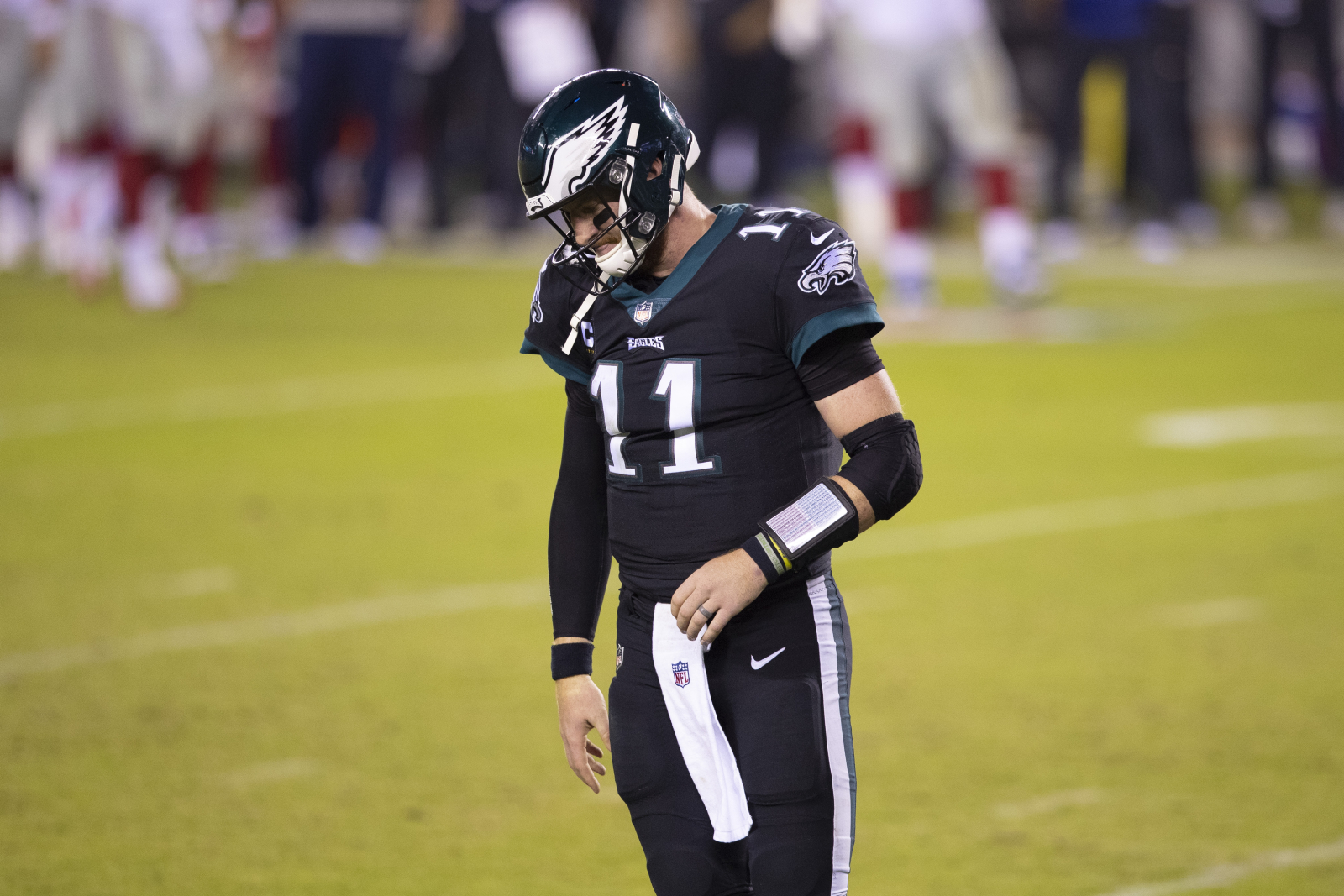 Taking calls on Ertz proves that the Eagles don't want to help Wentz succeed. Ertz has been his favorite target over the years.
In each of Wentz's first four seasons, Ertz led the Eagles in receiving yards, including the 2018 season, where he gained 1,163 yards on 116 catches, and caught eight touchdown passes.
Ertz has been Wentz's main focus each of the last two seasons too. In 2018, Ertz was targeted 156 times. The next-most targeted Eagles player that season was Nelson Agholor, who got targeted 97 times. Additionally, in 2019, Ertz got targeted 135 times, while Dallas Goedert was second with 87 targets.
The Eagles and Ertz have not been able to get anywhere with contract negotiations. Ertz, though, still has one year left on his deal after this season, according to USA Today's Eagles Wire, so they still have time to try to come to an agreement with him. Ertz is a guy that they need to have on their roster if they want Wentz to be able to succeed.
Carson Wentz has struggled so far this season. He will continue to struggle, too, if the Eagles send Ertz to another team.
Stats courtesy of Pro Football Reference