The Pittsburgh Steelers Just Made a Massive Move To Secure Their Super Bowl Title Hopes
The Pittsburgh Steelers have maybe been the best team in all of football so far this season. Through seven games, the Steelers are 7-0, and they have both one of the best defenses, and one of the best offenses, in the NFL. However, they suffered a crucial bowl a couple of weeks ago when they lost one of their best players for the season, linebacker Devin Bush. The loss potentially put the Steelers' Super Bowl title hopes in jeopardy. Their hopes aren't in jeopardy anymore, though. Pittsburgh just recently filled that hole on its roster and secured its Super Bowl title hopes in the process. They did so by trading for former New York Jets linebacker Avery Williamson.
The Pittsburgh Steelers lost linebacker Devin Bush for the season
RELATED: Ben Roethlisberger and the Pittsburgh Steelers Are Sending a Clear Message To Antonio Brown and Le'Veon Bell
In Week 6, Pittsburgh Steelers linebacker Devin Bush went down with a knee injury. He will now miss the rest of the season.
This was a brutal blow to the Steelers' defense. Bush — who was the No. 10 overall pick in the 2019 NFL draft — had an excellent rookie season. He racked up 109 total tackles and two interceptions. He had been playing well so far in 2020, too. Through four games and in part of another, Bush recorded 26 total tackles and one sack.
That is a lot of production leaving the Steelers' defense by way of injury. Robert Spillane has filled in for Bush, but he didn't have a great game statistically speaking in his first start against the Tennessee Titans. He recorded just three total tackles. Spillane played well in Pittsburgh's win over the Baltimore Ravens in Week 8, though, as he recorded 11 total tackles and had a pick-six.
Spillane is not a long-term option for the Steelers, though, and they appear to know that. This has led to them making a deal for Avery Williamson to secure their Super Bowl title hopes.
Avery Williamson is coming to Pittsburgh
RELATED: Chase Claypool's Heartwarming Gesture to Pittsburgh Steelers Fan With Dementia
With the Steelers now looking to go on a deep playoff run, the team traded a fifth-round pick to the New York Jets for linebacker Avery Williamson and a seventh-round pick on Sunday, according to ESPN.
Williamson was a fifth-round draft pick by the Tennessee Titans in 2014 but has proven to be a solid tackler in each season that he has been in the NFL.
In his rookie season in 2014, Williamson recorded 78 total tackles and three sacks. He then took another step in 2015 when he had 102 total tackles and 3.5 sacks, before recording 104 total tackles in 2016. Williamson then had a good year in 2017 for the Titans. He had 92 total tackles and three sacks, but he had the best season of his career in 2018 with the New York Jets. He ultimately recorded a career-high 120 total tackles that year, as well as a career-high 80 solo tackles.
Williamson, however, missed the entire 2019 season due to injury, but he has been productive again so far this season. In 2020 so far, Williamson has 59 total tackles and an interception.
His ability to tackle well will help fill the void that Devin Bush's injury left on the Steelers' defense. It can ultimately help them go on a deep playoff run, too.
The Pittsburgh Steelers are one of the best teams in the NFL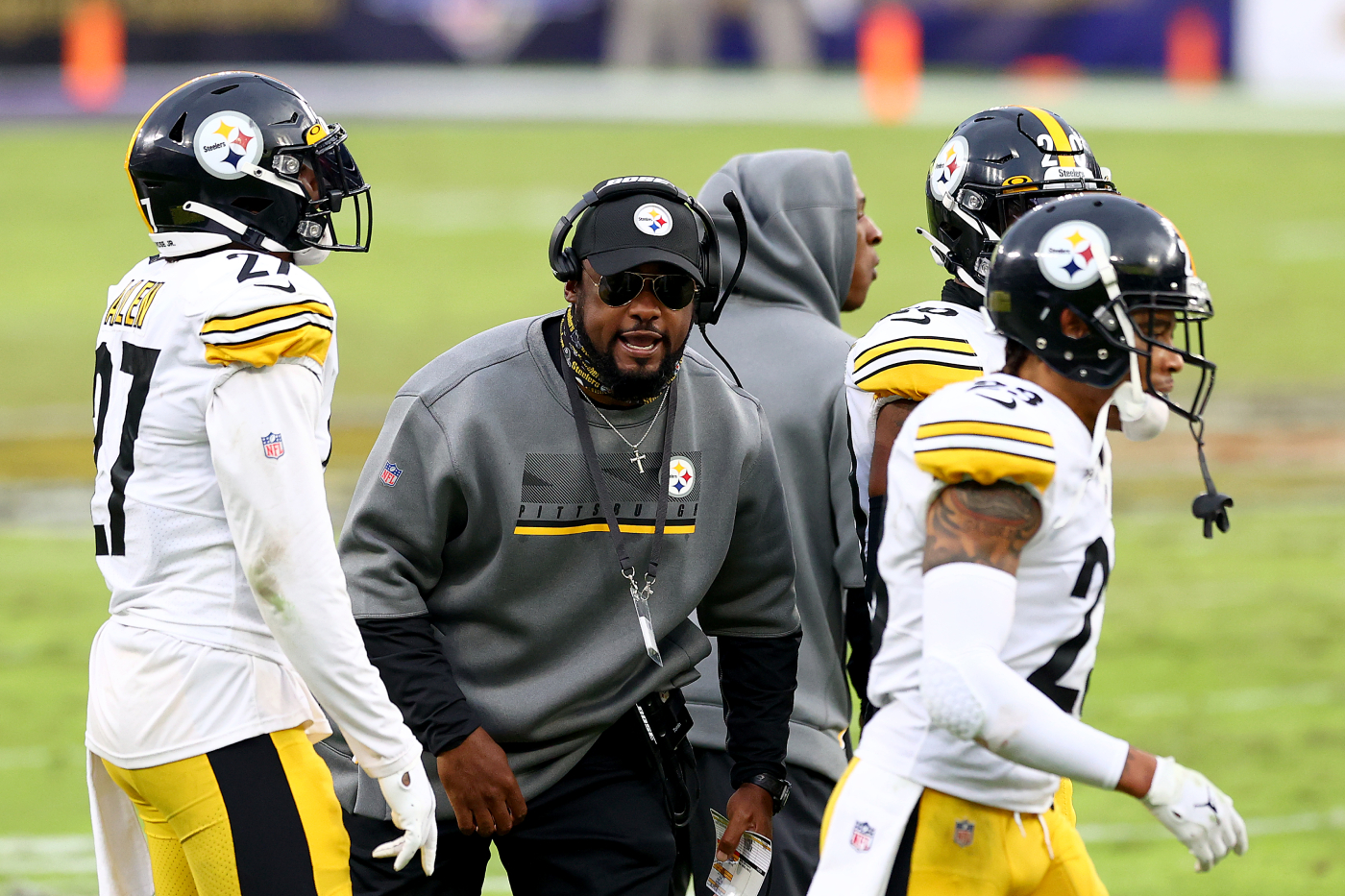 RELATED: A Breakdown of How the Rooney Family Pays the Pittsburgh Steelers
The Steelers already have one of the best defenses in the NFL. Williamson just makes it even more frightening. Pittsburgh is only allowing 20.3 points per game, which is sixth in the NFL. Its defense has some great players on that side of the ball, too, including Vince Williams, Mike Hilton, Joe Haden, Minkah Fitzpatrick, and, of course, T.J. Watt.
Their offense is also pretty legit. The Steelers are fifth in the NFL in points per game, averaging 30.1. Ben Roethlisberger has played well, as he has thrown for 1,628 yards, 15 touchdowns, and four interceptions. He also has some great weapons around him. James Conner has run for 498 yards so far this season, while Chase Claypool and JuJu Smith-Schuster both have over 340 receiving yards this year.
The mix of great defensive play and nice play on offense has led to the Steelers starting the season 7-0, and they are looking like one of the best teams in the NFL.
The Pittsburgh Steelers were already Super Bowl contenders. Adding Avery Williamson, though, might have just secured their Super Bowl title hopes.
Stats courtesy of Pro Football Reference