The Problems the Boston Red Sox Need to Fix in 2017
Even by Boston sports standards, the level of hype surrounding the 2017 Red Sox was remarkable. Fangraphs saw 91 wins on the horizon; Vegas thought 93 was possible; and everyone saw the club heading to the World Series. Following the acquisition of ace Chris Sale, New York Yankees GM Brian Cashman couldn't resist calling the Red Sox a super team. "Boston's like the Golden State Warriors now in baseball," he said.
Yet for every sure thing, baseball hands you a bunch of stuff you never saw coming. The first came when David Price's injury knocked him out for the first two months of the season. Then Steven Wright, the team's most pleasant surprise of 2016, went down for the year following knee surgery. Throw in the usual regressions for players coming off career-best years, and you have uneven results with one-third of the season done.
Though the Red Sox showed hints of greatness by the start of June, this team did not look better than the one Cleveland swept right out of the playoffs last year. Here are 10 problems Boston needs to fix to reach the World Series in 2017.
1. Power
Any team playing in Fenway Park needs take advantage of the giant left-field wall sitting some 300 feet down the line. These Red Sox have not done that in 2017. Only the Giants hit fewer home runs through 56 games, and Boston's slugging percentage (.411) ranked 19th in MLB. The loss of David Ortiz is one factor here, but the bigger issue was a lack of pop throughout the lineup.
Through 56 games, Dustin Pedroia and Xander Bogaerts only had 2 HR apiece, while DH Hanley Ramirez claimed 7 HR to his name. No one should worry about Bogaerts, who remains the team's best pure hitter. However, Pedroia and Hanley had not slugged much at all, and Pedroia's stint on the DL in June set him back another few weeks. It's difficult to see this team winning a title without a serious power surge.
2. Third base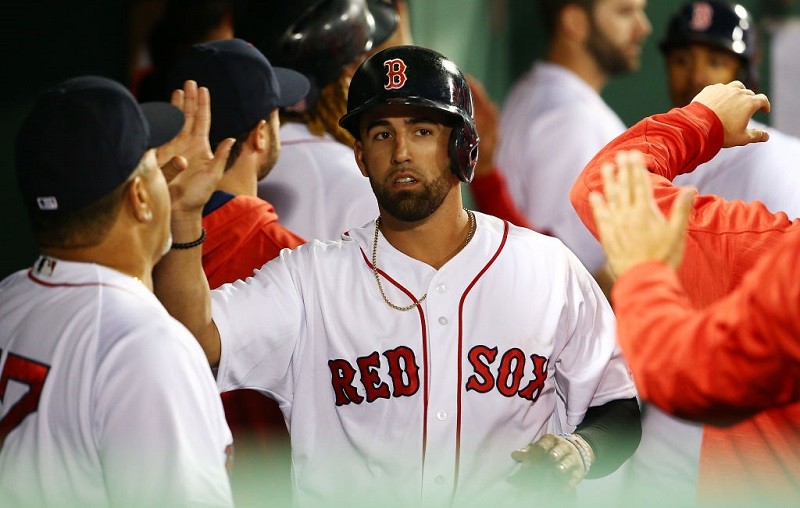 Third base has given Red Sox management fits through much of the season. While few expected anything resembling greatness from Pablo Sandoval, we would like to see him produce at a reasonable level. But the once-competent Panda has been on the shelf for much of the year with Deven Marrero in his place. Outside of lighting up Jose Quintana, the Marrero experiment has not worked.
Imperialists might say Dave Dombrowski should just round up another batch of prospects and send them to Chicago for Todd Frazier. However, the Red Sox GM has been quite generous with players in the pipeline since arriving in Boston. In the Dombrowski era, the club went from a farm system ranked fourth to one ranked 14th in 2017 by Baseball America. Tapping into the system again could level it, and there are no internal fixes here.
3. Left field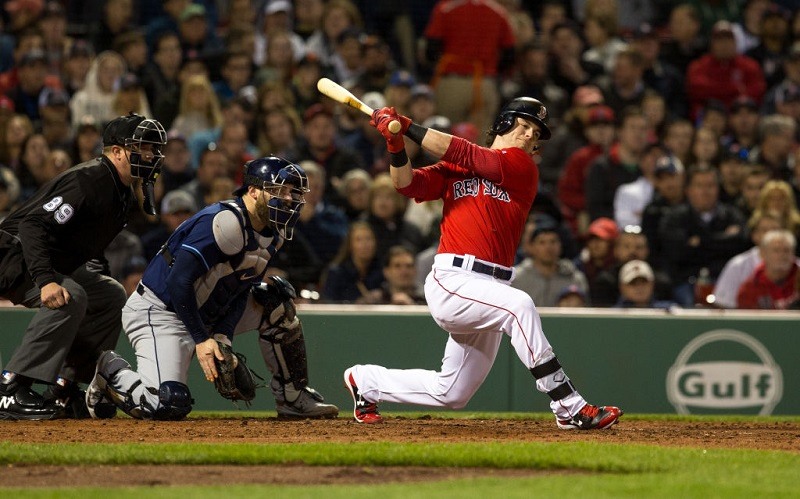 After a terrific debut late in 2016, Andrew Benintendi has experienced his share of the sophomore slump this season. The 22-year-old ranked 18th among big-league left fielders through the season's first 56 games. He's shown some weakness in the field (especially with throwing accuracy), but the larger problem is Benintendi's bat, which went quiet in May (.204, 2 HR).
Widening the scope, Chris Young (.264, 2 HR in 37 G) has not offered much as a backup, and Brock Holt has been unable to return to the team following bouts of vertigo. Through 56 games, Boston left fielders ranked 21st in baseball. That's a far cry from the days of Manny Ramirez patrolling in front of the Monster, or even the 2016 campaign, when the group ranked 12th.
4. Rick Porcello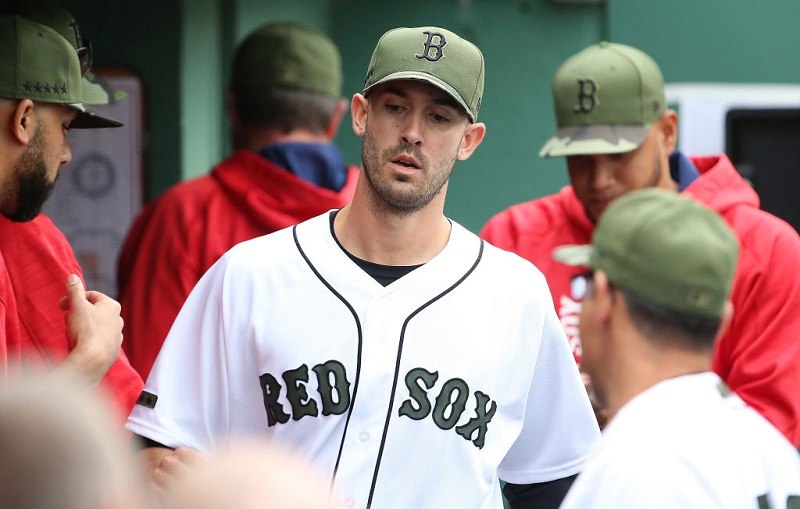 Through 12 starts, Rick Porcello ranked 53rd in ERA (4.24) and had served up 1.45 HR per 9 IP (65th). Advanced stats said his ERA should be a little better, but a 1.48 WHIP and AL-worst 96 H in 74.1 IP suggested his 3-7 record is right on the money. Last year, Porcello was in a class of his own in the American League — and he got a Cy Young award to prove it. In 2017, he hasn't been dominant, which puts more pressure on Sale and the rest of the rotation.
5. Middle relief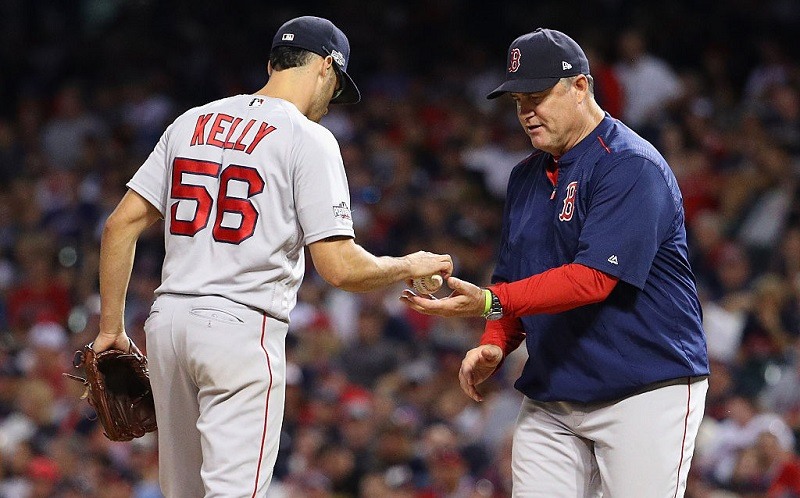 Though Craig Kimbrel was close to unhittable to open 2017, middle relief again is a sore spot for Boston. Only one bullpen arm (Heath Hembree) joined the closer among the game's top 50 relievers. And this situation will cause issues for Kimbrel if he has to continue getting saves of more than three outs. He did just that in appearances against Chicago and Baltimore within the same week. (In both cases, the Red Sox had a lead of three runs or more.)
There is neither a reliable setup man nor a solid middle-inning man on the club. The situation might change when two of Dombrowski's pricey acquisitions — Tyler Thornburg and Carson Smith — return from injury, but we'll have to wait and see. Meanwhile, third baseman Travis Shaw (traded for Thornburg) and starter Wade Miley (traded for Smith) thrive on other teams around the league.
6. Depth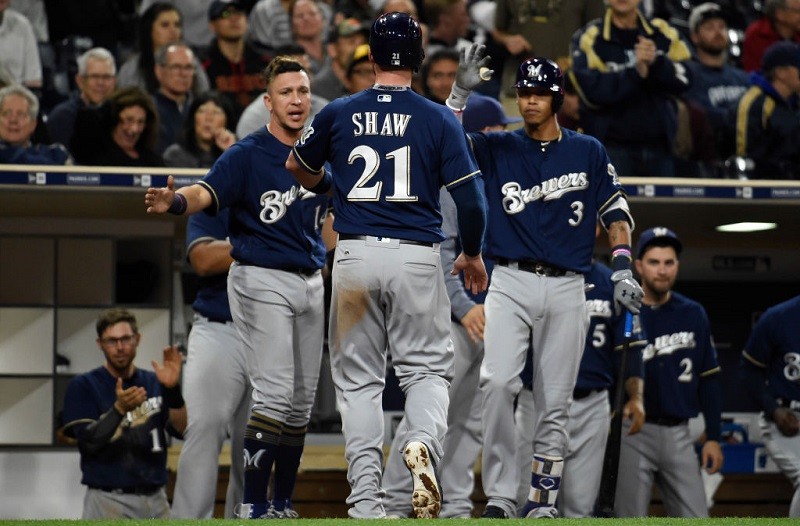 Boston enjoyed great luck in the injury department in 2016, with only brief DL stints by key players (Kimbrel) and long ones by nonessential players (Sandoval). This season, the injury to Price left the club with a rotation hole for months, then Pedroia hit the DL when he returned. Holt, Blake Swihart, Thornburg, and Smith remain unavailable until late June at the earliest.
At times likes these, a club's depth is tested, and Dombrowski's trades have depleted the farm-system strength. (See the Travis Shaw deal and third base.) Unless ownership approves another bump in payroll to make more trades, the injury bug and lack of depth will weaken the team's shot at a title.
7. The manager situation
As recently as the final week of May, MLB inside Ken Rosenthal said he wouldn't be surprised if Boston fired Manager John Farrell. Following a 10-4 run to get six games over .500, Farrell's job is probably safe for now. However, there have been multiple times when Red Sox players felt comfortable showing up their manager in public, and Farrell's lackluster in-game work still leaves a lot to be desired. Boston should make a move before July — if a change is indeed coming.
8. David Price in the playoffs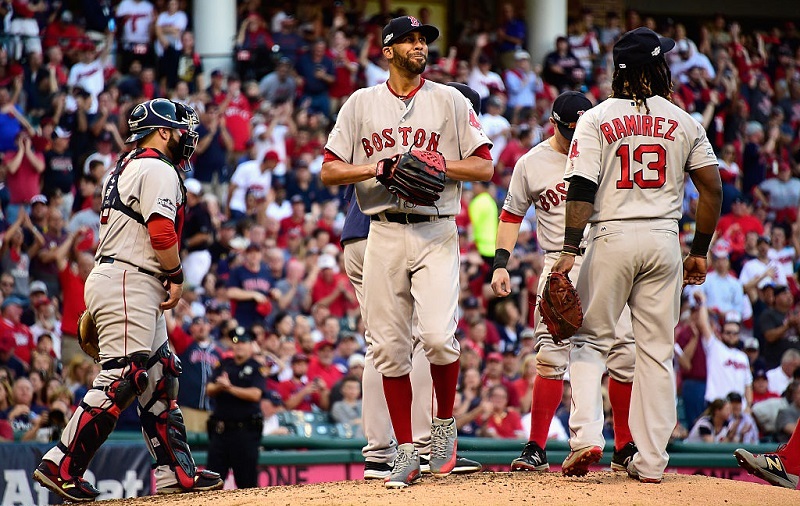 Seeing Price back in the rotation and dealing is excellent news for the Red Sox. Even with the addition of Sale, Porcello's dropoff during the first third of '17 makes him an essential part of this team's title aspirations. Should Boston make it to the playoffs, the club will have to hope the left-hander turns around his horrendous postseason performances of the past (2-8, 5.53 ERA in 15 games).
9. Rotation durability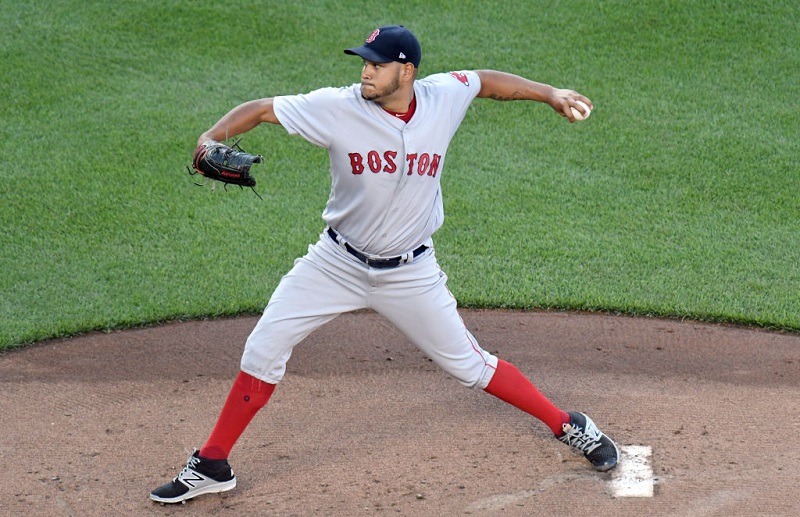 While Sale, Price, and Porcello are durable pitchers, the back end of the rotation raises doubts about the season's long slog. At 28 years old, Drew Pomeranz has only started 30 games once (in 2016, split between Boston and San Diego). Eduardo Rodriguez — a frequent visitor to the DL who returned there on June 2 — never topped 22 starts. If this pattern continues, the expensive rotation may struggle to help the team win an AL East dogfight.
10. Delivering in the clutch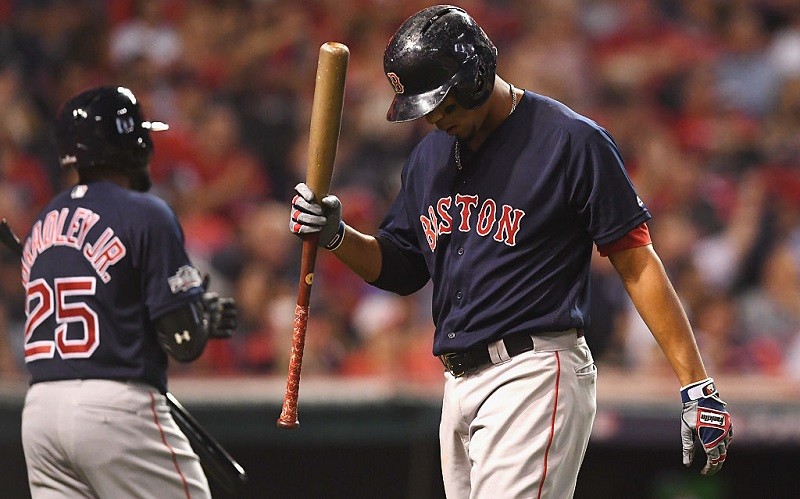 In many ways, baseball's postseason is a crapshoot. Whoever gets hot at the right moment can carry a team through a series. This goes for the hitters as well as pitchers. During the 2016 ALDS against Cleveland, both units went cold for Boston. Jackie Bradley, Mookie Betts, and Pedroia could not produce a single RBI between the three of them after having monster regular seasons. Hence the team's quick playoff exit.
Though 56 games in 2017, the offense's performance in high-leverage situations ranked 25th in baseball with a .671 OPS. Without Ortiz or other players with a great deal of postseason experience, the young Boston core needs to prove it is a clutch group or this season will go down as another expensive dud.
Statistics courtesy of Fangraphs and Baseball-Reference.