The Raiders Once Had a Promising Young Star Choose the 'Pulpit Over the Playbook'
When you make it to the NFL, that means you are one of the absolute best football players in the world. With that comes money and fame, especially if you're a star in the league. That lure of notoriety and big bucks is enough for many people to want to stay in the league for as long as they can.
Other people, though, aren't as committed to their football careers and retire early to pursue other ventures. That is what happened with a one-time Raiders prospect, who left football to pursue a career as a pastor.
Napoleon Kaufman's NFL career with the Raiders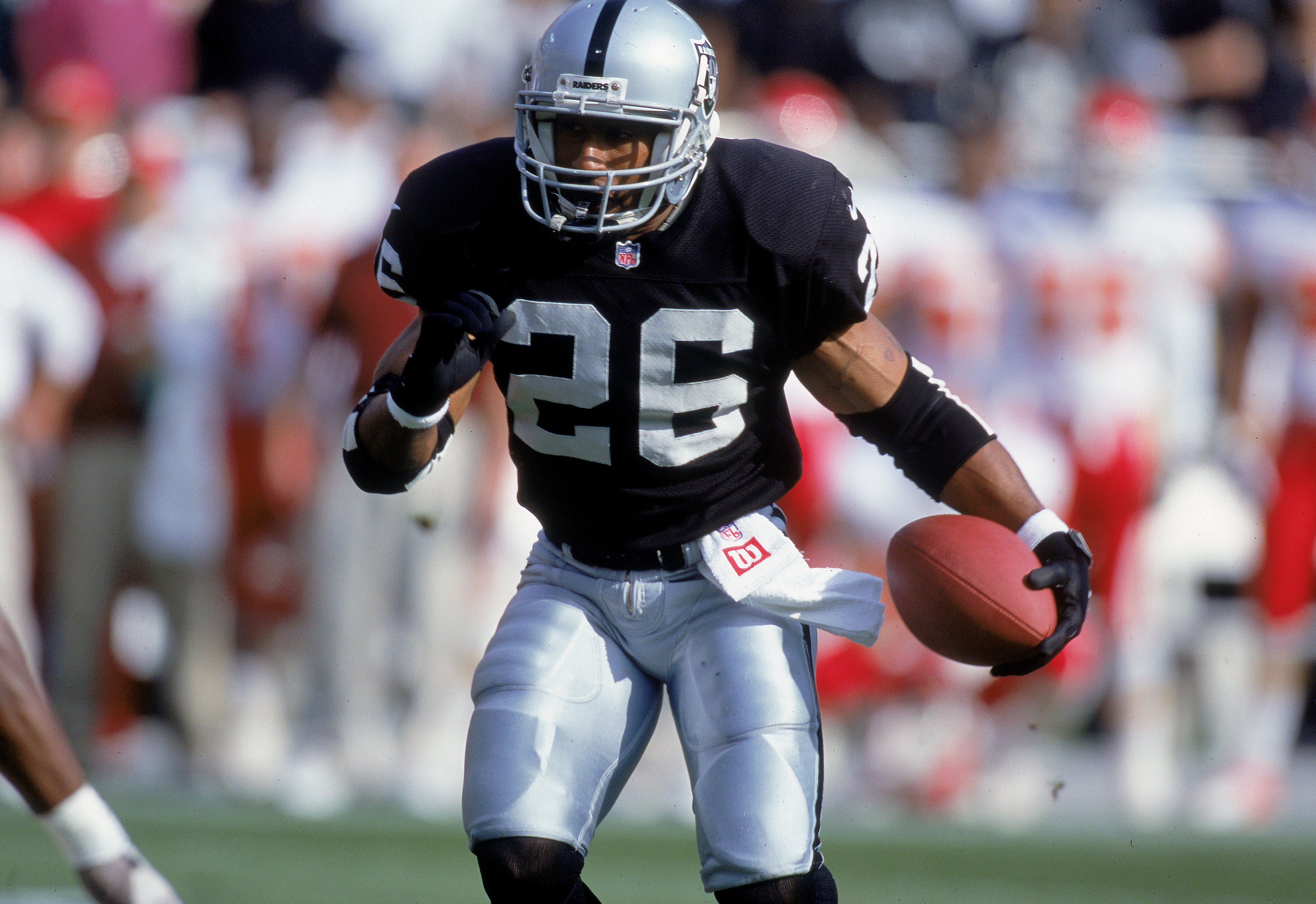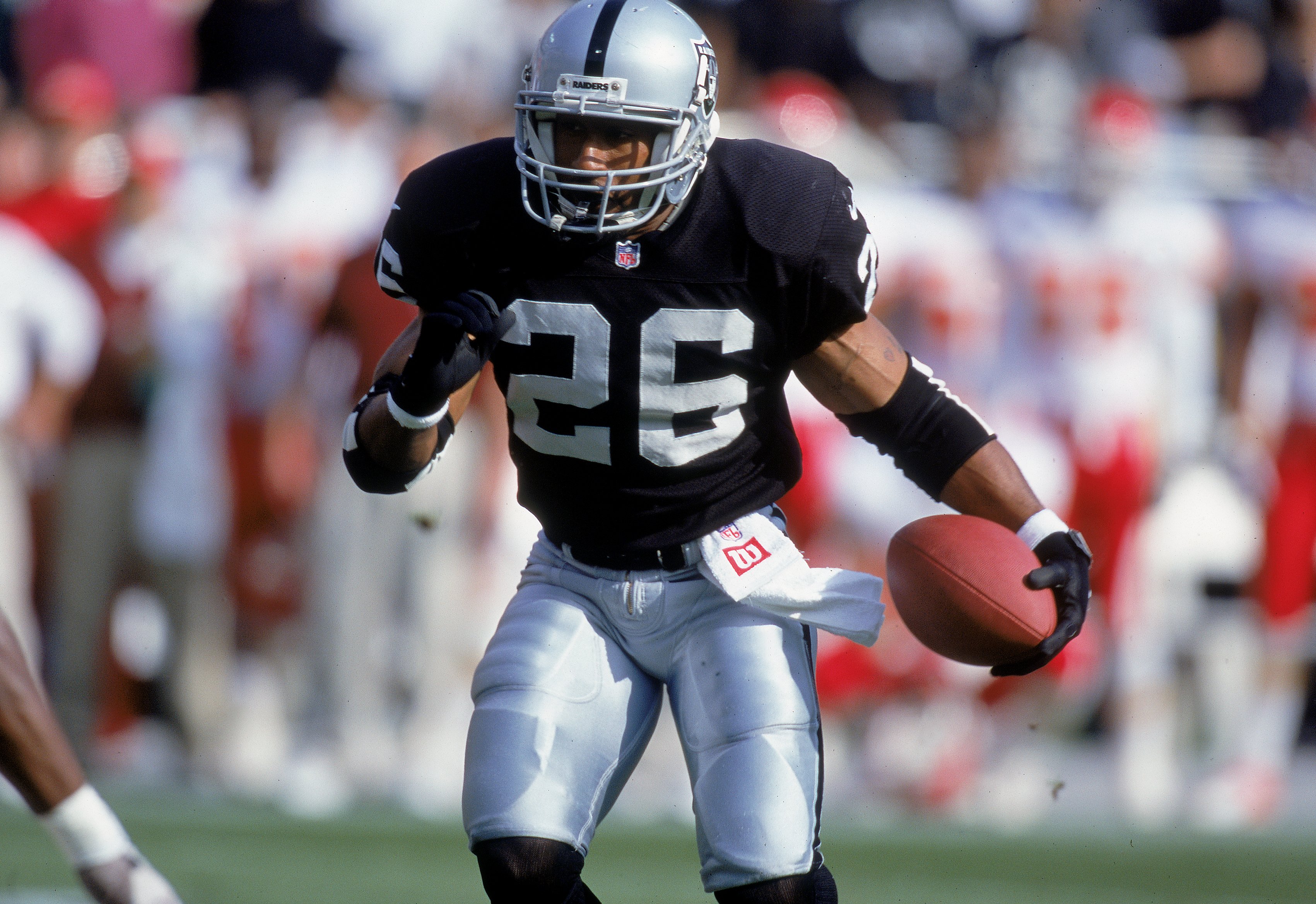 Kaufman played four years at the University of Washington, running for more than 4,000 yards and 33 touchdowns in 710 carries. Those stats led the Raiders to take him in the first round of the 1995 NFL draft, selecting him 18th overall.
Kaufman would go on to play six seasons with the teams, starting in 46 of his 91 career games. He had 978 carries with which he ran the ball a total of 4,792 yards and 12 touchdowns. Kaufman also had more than 1,100 receiving yards on 127 receptions, with five touchdowns through the air.
He also returned 98 kickoffs in his career, running one back for a touchdown in his rookie season. Overall, he showed some promising signs as a running back, but he ultimately retired at the young age of 27.
Living out his NFL dream didn't satisfy Napoleon Kaufman
CBN profiled Kaufman, writing about how he chose "pulpit over playbook," as the headline was phrased. The former Raider says he "really, really, loved football" and he "wanted to play in the NFL."
He says that he is a lifelong Raiders fan who "wanted to play in the league, you know, 10 to 12 years" with the ultimate goal of winning the Super Bowl.
He goes on to say he "had a lot of fun" living out his dream. But playing the sport he loved professionally wasn't satisfying enough for him, and he acknowledges that he "started realizing that there's more to life than just football."
When he reached the pinnacle of the sport, Kaufman said to himself "something's missing." He knew he wasn't happy because he realized something wasn't right and something needed to change in him.
Choosing the church over the gridiron glory
Kaufman started thinking about his faith because of a teammate, and started to make changes to his life based on the scripture. One such change was feeling more compassion for others. He recalls one pregame moment in particular when, he says, "something really shifted in [his] heart."
He looked out at the crowd when the Raiders were being announced and he started to tear up and his "heart just started sinking for the people." He surprised people by retiring after the 2000 season, and when he saw the news cross his TV screen on ESPN's ticker, Kaufman said "here I am Lord, use me."
It was then he decided that God was calling on him to leave football and go into the ministry, saying "it was not a matter of reason; it was a matter of obedience. I knew this is what God had called me to do and my life was His." Kaufman is currently the senior pastor at The Well Christian Community Church in Livermore, Calif., which he founded in 2003.
A noble career change
There is a lot of money to be made in football, with millions of dollars available to the top stars. To leave that behind and go into the church to become a pastor is a noble change in trajectory for Kaufman, who felt that he had a greater purpose than running down the gridiron 16 weeks a year.
So he pursued that, giving up the wealth and fame associated with being an NFL player for a more humble life as a pastor, trying to help steer people onto the right track in their lives.
All stats courtesy of Pro Football Reference