The Rays Are Primed to Win the AL East in 2020
Despite regularly owning one of the lowest payrolls in Major League Baseball, the Tampa Bay Rays seemingly always found themselves in the playoff hunt throughout the 2010s. Neither payroll — the Rays' $57 million is currently fourth-lowest among MLB teams — nor preseason expectations have changed to begin the new decade. With a capable young core and an AL East decimated by injuries and cost-cutting, the Rays are primed to enter October with their first division crown since 2010.
The Rays, unlike the Yankees and Red Sox, are healthy
This is, rightfully, the time to knock on wood, but the Rays are healthy as can be midway through spring training. Top pitching prospect Brent Honeywell Jr. is still recovering from elbow injuries, though the former second-round pick told MLB.com in January he has "no doubt" he will make his Major League debut this season.
The Yankees and Red Sox aren't as lucky. Yankees outfielders Aaron Judge (ribs) and Giancarlo Stanton (calf) are expected to miss Opening Day. Starting pitcher Luis Severino won't return until next season because of Tommy John surgery and another starter, James Paxton, is likely to miss at least the first two months after undergoing surgery on his back.
While catcher Gary Sanchez is optimistic as he battles a sore back of his own, the Yankees' history with positive outlooks after injuries leaves his status in question. Yankees manager Aaron Boone expects Sanchez to return to the lineup Friday.
Red Sox ace Chris Sale is expected to miss the first month of the season with a left elbow injury. Sale, a seven-time All-Star, was shut down in August 2019 because of elbow inflammation. Boston is also without second baseman Dustin Pedroia, who has played only nine games the last two years, as he recovers from a knee issue.
All-Star Austin Meadows leads a capable offense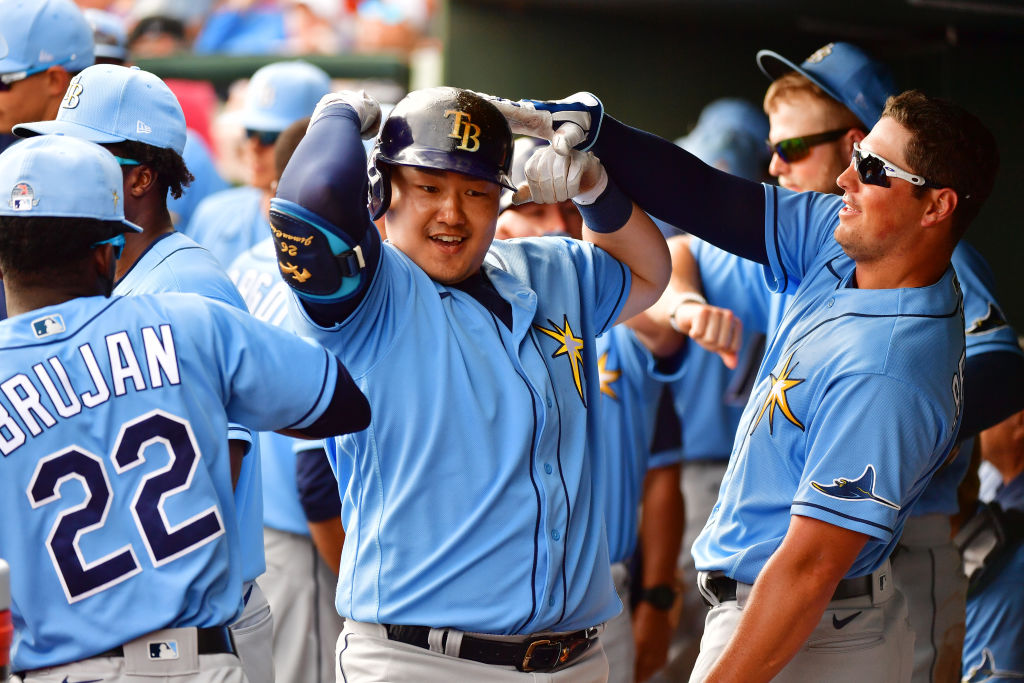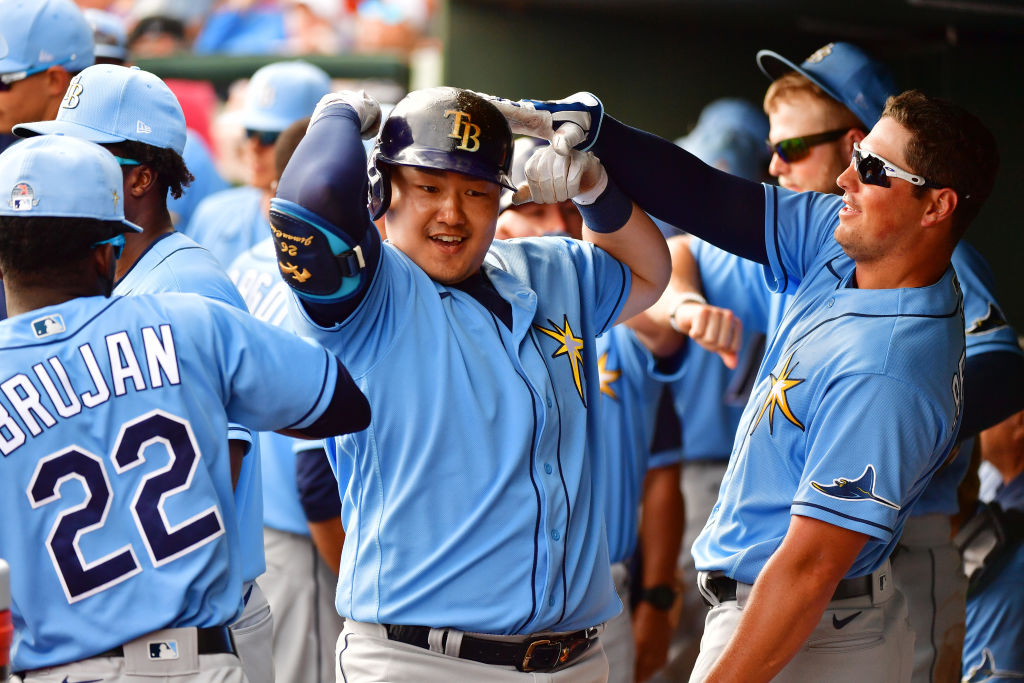 The Rays' decision to trade All-Star pitcher Chris Archer to the Pirates in 2018 for a package headlined by outfielder Austin Meadows paid immediate dividends last year. Meadows hit 33 home runs with 89 RBIs, 12 stolen bases and seven triples for the Wild Card-winning Rays. Meadows was named to the All-Star Game and is on pace to fill the franchise player void created by Evan Longoria's 2018 trade.
First baseman Ji-Man Choi's penchant for clutch home runs has made him a fan favorite. Young second baseman Brandon Lowe could stand to improve on his plate discipline (113 strikeouts to only 25 walks last year), but hit 17 home runs in 82 games last year and is another young building block. And while Gold Glove-winning outfielder Kevin Kiermaier hasn't hit for average the last two years, he stands to rebound in 2020.
Tampa's offense likely won't set any records this season, but the unit has enough experience and depth to challenge for a division title.
Blake Snell, Tyler Glasnow are a formidable 1-2 punch in the rotation
The Rays' hopes of winning the AL East ride on a talented, but fragile, pitching rotation. Blake Snell was a Cy Young-finalist in 2018 but regressed last season. Tyler Glasnow, acquired in the Archer trade two years ago, pitched to a 1.76 ERA in 12 starts last year when he wasn't hurt. Two-time All-Star Charlie Morton reinvented his career in Houston but will pitch this season at 36 years old.
If Snell and Glasnow stay healthy and build off their best seasons, the Rays will find themselves in great shape. Tampa especially needs Snell, 27, at his best in division play Snell only has a 4.41 ERA in 16 career starts against the Yankees.