The Red Sox Just Lost Chris Sale's Possible Replacement to Flight School
Noah Song hoped to rise through the Boston Red Sox farm system and eventually pitch at Fenway Park in the near future.
Those dreams will have to wait. Song, a top pitching prospect who could eventually replace Chris Sale in Boston's rotation, is taking the next year off from baseball.
Thankfully, Song didn't suffer an injury or come down with the coronavirus. A former standout at the U.S. Naval Academy, Song is instead headed to flight school.
Noah Song is one of Boston's top pitching prospects
Noah Song became the highest pick in Navy baseball history last year. The Boston Red Sox signed the 6-foot-4, 200-pound right-hander for $100,000 after an excellent career in Annapolis, Md.
Song allowed only two runs and struck out 19 hitters across 17 innings in the New York Penn League last year.
Song is one of the highest-rated prospects in Boston's farm system. Baseball America and FanGraphs each ranked him among the team's top-10 prospects; the latter outlet ranked him fifth.
Although MLB Pipeline placed Song at No. 15, the site is excited about his big-league future.
"He'll flash a wipeout slider at times and significantly improved his curveball as a senior to the point where there's debate as to which has more potential. He also displays some feel for a changeup though he hasn't had to use it much."
MLB Pipeline placed Song's estimated MLB debut in 2023.
Song played collegiately at the Naval Academy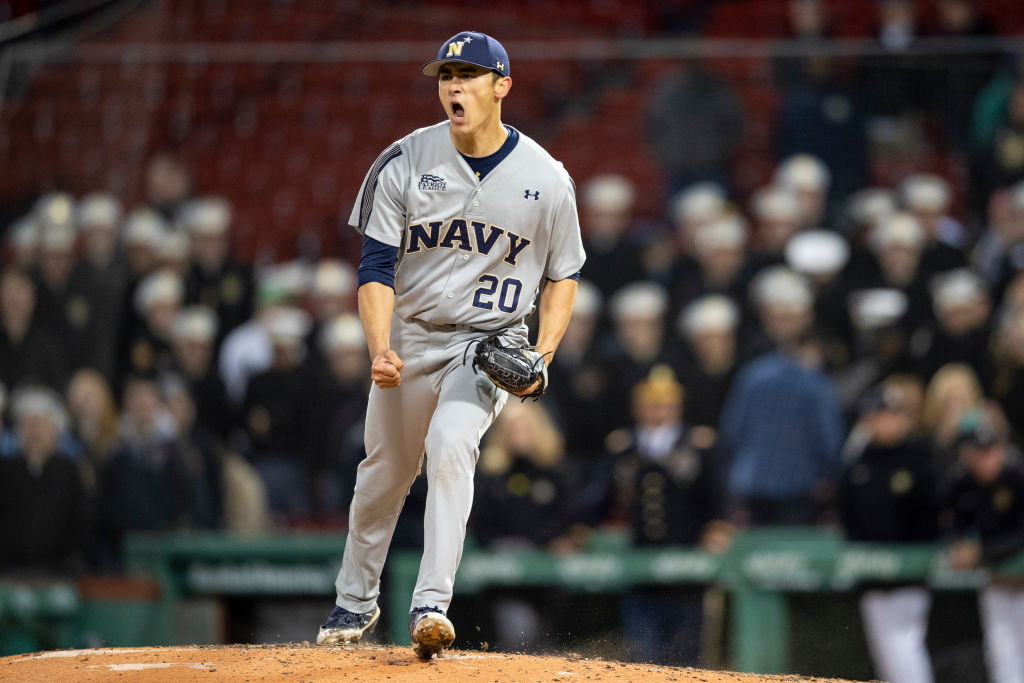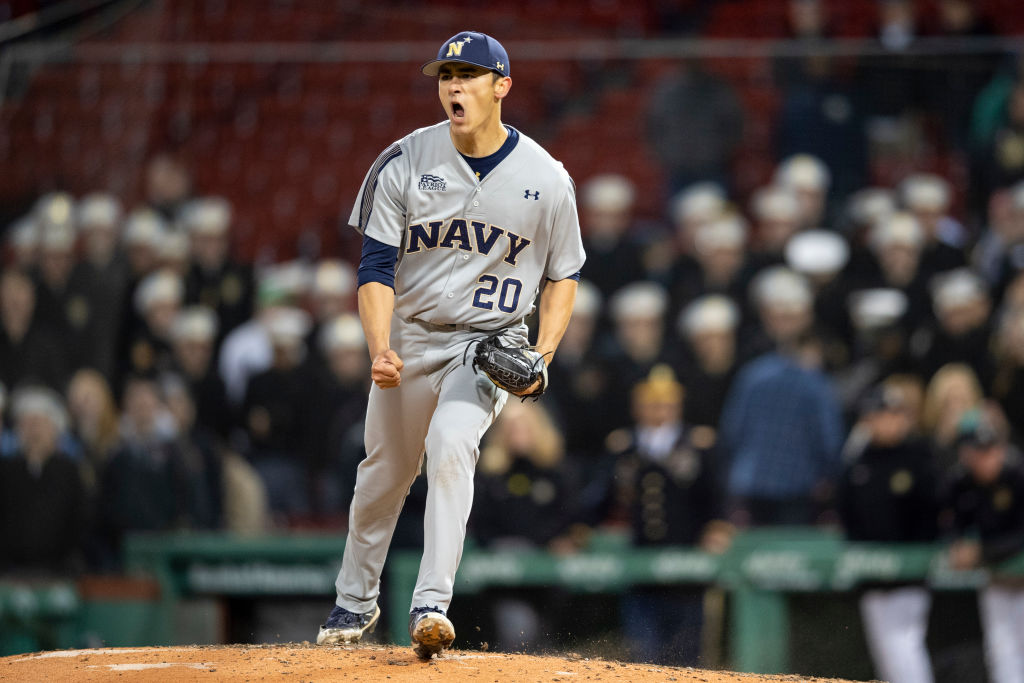 Before Noah Song joined the Boston Red Sox, he had a stellar college career at the U.S. Naval Academy.
Song went 32-13 with a 2.37 ERA in 58 career games, 54 of which were starts. He pitched 14 complete games and nine shutouts in his four years with the Midshipmen.
Song led NCAA Division I in strikeout rate and had a school-record 161 strikeouts in 94 innings. He ended his college career with 428 punchouts in 334.1 innings.
Noah Song will miss a year of baseball to attend flight school
Barring an expected change of events, it will be nearly a year before Noah Song takes the mound in a Boston Red Sox uniform again.
The Department of Defense ordered Song report flight school at Naval Air Station Pensacola in Florida, according to the Capital Gazette (Md.).
Song does not qualify under a recent DoD policy that allows service academy graduates to pursue careers in professional sports. He previously sought a waiver to play without reporting to flight school.
Song can seek early release from his active duty commitment in May 2021.
Song turns 24 on May 28, 2021. He likely would not have played much this year anyway because the minor league season is expected to be officially canceled in the coming weeks.