The Return of the Workhorse Running Back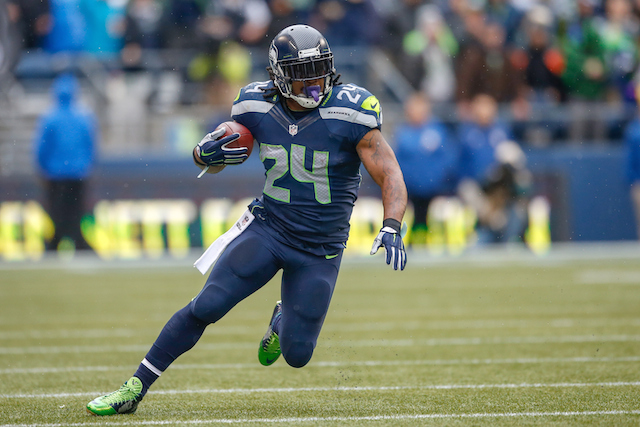 The NFL has always been a cyclical and trendy league. As the style of play in the league has evolved into more of a quarterback-friendly passing game, the role that running backs play in NFL offenses has been greatly altered.
In recent years, the number of true workhorses, or three-down running backs, around the league seem to decrease with every passing season. It's not uncommon to see teams use three or sometimes even four running backs, each with their own specific role in the offense. If there was any question as to whether or not the league was de-emphasizing the running back position, they were answered in the 2013 and 2014 NFL Drafts.
In 2013, Giovani Bernard out of North Carolina, was the first running back taken as the fifth pick in the second round (37th overall), and in 2014 the first running back didn't come off the board until the 22nd pick in the second round – the 54th overall selection – when the Tennessee Titans selected Bishop Sankey out of Washington.
So, what's the significance of this shift in draft status of running backs? In every draft from 1964 to 2012, there was at least one running back taken in the first round.
Regardless of this perceived de-emphasis of the running back position, the 2014 NFL season is proving that the presence of an every-down workhorse running back has a direct effect on not only team rushing effectiveness, but also on overall team success.
All statistics courtesy of Pro-Football-Reference.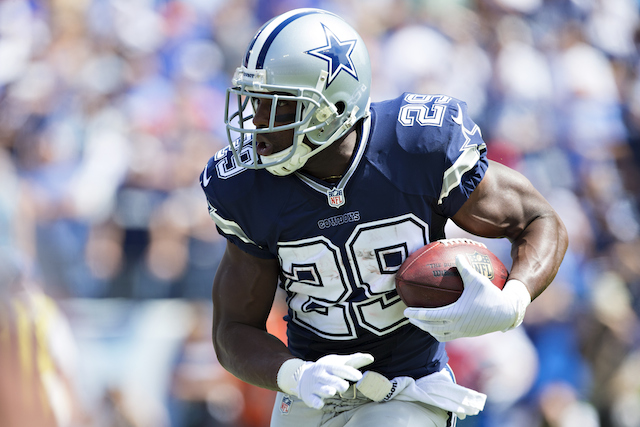 For the sake of this argument, workhorse running backs will be defined as backs averaging 18 or more carries per game. Here is a look at the workhorse running backs in the NFL in 2014.
Andre Ellington, Arizona Cardinals

186 carries
624 yards
3 touchdowns
41 catches
356 receiving yards
2 touchdown catches

DeMarco Murray, Dallas Cowboys

244 carries
1,233 yards
7 touchdowns
36 catches
281 receiving yards

LeSean McCoy

196 carries
729 yards
2 touchdowns
22 catches
110 receiving yards

Arian Foster, Houston Texans

161 carries
822 yards
7 touchdowns
26 catches
229 receiving yards
1 touchdown catch

Marshawn Lynch, Seattle Seahawks

177 carries
813 yards
9 touchdowns
24 catches
247 receiving yards
3 touchdowns

Alfred Morris, Washington Redskins

172 carries
701 yards
6 touchdowns
10 catches
104 receiving yards

Matt Forte, Chicago Bears

173 carries
733 yards
3 touchdowns
67 catches
575 receiving yards
3 touchdown catches

Mark Ingram, New Orleans Saints

138 carries **
618 yards
6 touchdowns
18 catches
97 receiving yards
** Ingram has appeared in seven of the Saints' 10 games
Additionally, guys like Jamaal Charles in Kansas City, Eddie Lacy in Green Bay, Frank Gore in San Francisco, Le'Veon Bell in Pittsburgh, and Justin Forsett in Baltimore may not be averaging 18 or more carries per game, but are widely considered to be workhorse backs and have been key contributors to their teams being among the most successful in the league. The combined record of their teams is 32-18, and all five teams are serious playoff contenders.
The combined record of the eight teams with workhorse running backs is 45-35. Six of the eight teams – all but Chicago and Washington – are in the playoff hunt, and the Arizona Cardinals have the best record in the NFL.
In fact, only four of the teams that are considered to be Super Bowl contenders – the Detroit Lions, Denver Broncos, New England Patriots, and Indianapolis Colts – have earned Super Bowl-contender status without the presence of a workhorse-type running back. The Broncos have lost two of their last three games, and most people with knowledge of the situation would pin a large part of those losses on their lack of a quality running game.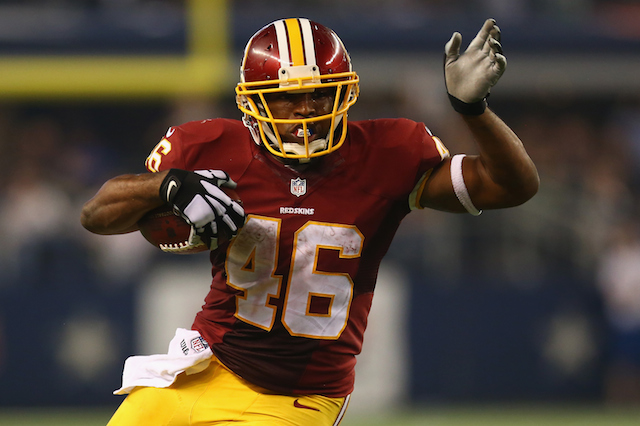 Early projections are showing that again, no running backs will be taken in the first round of the 2015 NFL Draft. This is now even more likely since news broke that University of Georgia running back Todd Gurley recently suffered a torn ACL.
That's not to say there won't be a guy who develops into a workhorse running back in the 2015 draft, but with the way teams are treating the position in today's game, that guy could just as easily be a late-round pick as opposed to a first or second-round pick.
Running backs may have a short shelf-life in the NFL, but it is becoming clear (painfully clear to some teams) that a top-notch runner is a necessity for success in the NFL. Some teams can do their best to hide behind a premier defense or an elite quarterback, but as teams like the Indianapolis Colts and Denver Broncos are learning, a one-dimensional offense is far easier for NFL defenses to defend than a balanced run-pass offensive attack.
The best approach to an effective running game remains having a bell-cow, workhorse type of running back.