NFL
The Richest (and Poorest) NFL Teams in 2016
Whether a team's cap space can be attributed to young talent through the draft or missing out on big free agents, some teams have significantly more available funds than others. According to OverTheCap.com, the massive difference in current salary cap space between the NFL team with the most available money and the team with the least available money is a whopping $52,289,470.
As mind-boggling as it may seem, even some of the teams with the most cap space seem likely to improve in a big way in 2016, while teams with very little cap space may decline. Let's look at both the richest and the poorest teams in the NFL.
Poorest teams in 2016
5. Arizona Cardinals: $4,685,540 in cap space
4. New York Jets: $3,350,764 in cap space
3. Pittsburgh Steelers: $3,325,032 in cap space
2. New Orleans Saints: $1,909,561 in cap space
1. Washington Redskins: $1,457,382 in cap space
Congratulations to the Washington Redskins and New Orleans Saints, who basically have no money left to spend this offseason. Obviously, these teams will likely make some roster moves, which will involve cost-saving player cuts, but there's a bit of time before that must occur. Once it does, a few of these teams may be able to add a player or two. But for now, these are the five poorest teams in the entire NFL. So, how are they spending their money?
The Cardinals have four players with a cap number of $13 million or more this season, Patrick Peterson, Calais Campbell, Larry Fitzgerald, and Carson Palmer. The Jets have three players with a cap number over $9.5 million, Brandon Marshall, Muhammad Wilkerson, and Darrelle Revis. However, they also have D'Brickashaw Ferguson counting for $5.014 million and Jeremy Kerley counting for $1.8 million in dead money.
Then comes Pittburgh, a team that not only has five players with a cap number of $10.4 million or higher (including Ben Roethlisberger at $23.95 million), but they also have nearly $8 million in dead money. The Saints have an absolutely unbelievable $25 million in dead money right now — in large part thanks to Junior Galette ($12.1 million) and Jahri Evans ($5.1 million). They also have Drew Brees who has a cap of $30 million this year. Brutal.
Surprisingly, the Redskins only have a little over $5 million in dead money this season, and their largest current contract is Kirk Cousins' franchise tag at $19.953 million. The real problem is that they have a total of 11 players who count for $5 million or more against the cap this coming season, including three wide receivers, Pierre Garcon, DeSean Jackson, and Andre Roberts.
Richest teams in 2016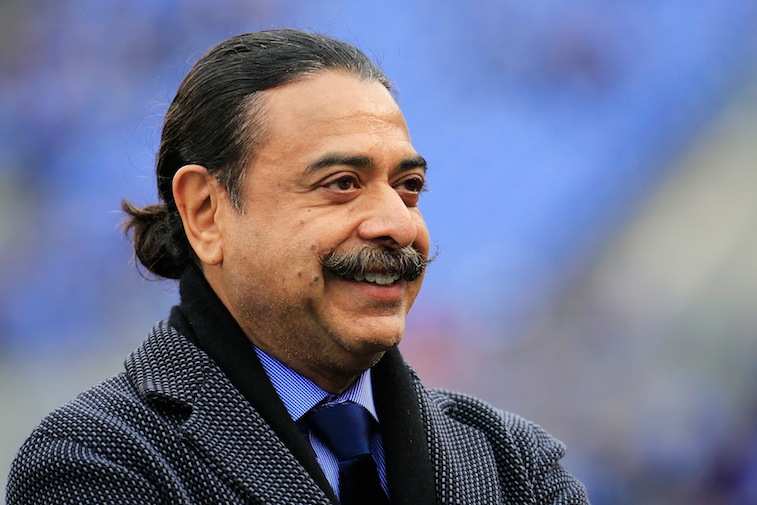 5. Tennessee Titans: $29,582,028 in cap space
4. Carolina Panthers: $31,028,214 in cap space
3. Cleveland Browns: $41,737,859 in cap space
2. San Francisco 49ers: $49,020,398 in cap space
1. Jacksonville Jaguars: $53,746,852 in cap space
First, we'll address the elephant in the room. There's no question that the Panthers could have afforded to re-sign Josh Norman this offseason; apparently it was more about the principle than the actual money.
The Titans are a massively young team, but they also don't have any players who cost more than $8.8 million against the cap this season. They also have just over $6.3 million in dead money. The Panthers, on the other hand, are dealing with quite a bit of dead money (close to $8.8 million), but they only have six players counting for $5 million or more against the cap this season. You could probably guess who all of those players are.
Then there are the Browns. They came in with a brutal $18 million in dead money, but that doesn't keep them from having plenty to spend, as only eight players have a cap number of $5 million or more this coming season, including two quarterbacks. Now, let's talk real money.
Even with the $15.89 million cap number attached to Colin Kaepernick, the 49ers are still rolling in dough. That may have something to do with all the retirements and what not this offseason, but their spending isn't too crazy either. Rookie DeForest Buckner is actually their 10th-highest player in terms of a cap number for 2016. If there are any free agents in need of a home, San Francisco may be the place to call.
Last up, the Jaguars apparently can't spend money fast enough. Thanks to a young offense built through the NFL draft, Jacksonville has so much money that they couldn't spend their way out of the top spot. Even after signing expensive free agents like Malik Jackson ($10 million), Prince Amukamara ($5.59 million), Kelvin Beachum ($5.375 million), Tashaun Gipson ($4.2 million) and Chris Ivory ($3.5 million), they still have plenty left over.
Jacksonville has just one player with a cap number of $10 million or more this season, and two players at $8 million or more. Feel free to keep on spending, Jacksonville.
Salary cap information courtesy of Over The Cap.