The 20 Richest Athletes of All Time
It's become somewhat of a tradition that we pour over Forbes' yearly list of the richest athletes from the last year. Whether you are a diehard sports nut or just a big fan of countdowns, it's fascinating to get a glimpse at who makes the list — and where all that dough comes from.
But at the end of 2016, Forbes changed the game up a bit. Instead of a list for just the year, the publication whipped up a special tabulation of the richest athletes of all time. It is a fascinating lexicon, discovering who the real money-makers are. (Although, the names at the top of catalog probably aren't too surprising.) Here is a look at the 20 richest athletes of all time.
20. Manny Pacquiao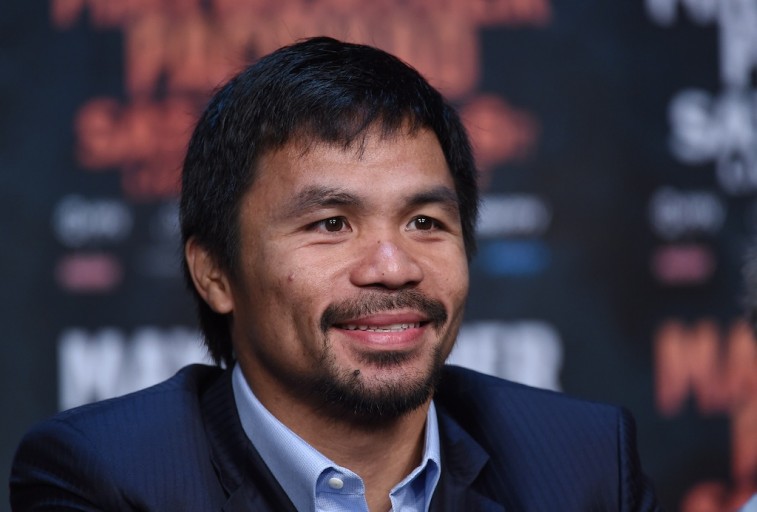 Earnings: $490 million
Unlike many athletes on this list, Manny Pacquiao doesn't get the bulk of his bankroll from big endorsement deals. According to BusinessInsider.com, the boxing icon makes most of his moolah in the ring.
19. Oscar De La Hoya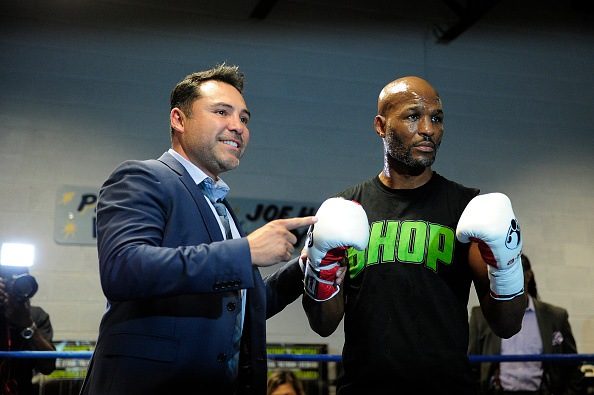 Earnings: $510 million
Despite Pacquiao's current monetary prowess, he hasn't quite reached the same heights as Oscar De La Hoya. The Golden Boy filled his bank account with his boxing winnings from competing in six different weight divisions since his professional debut in 1992. This followed earning a gold medal at the Summer Olympics in Barcelona. He continues to make money from his business, Golden Boy Promotions.
18. Jeff Gordon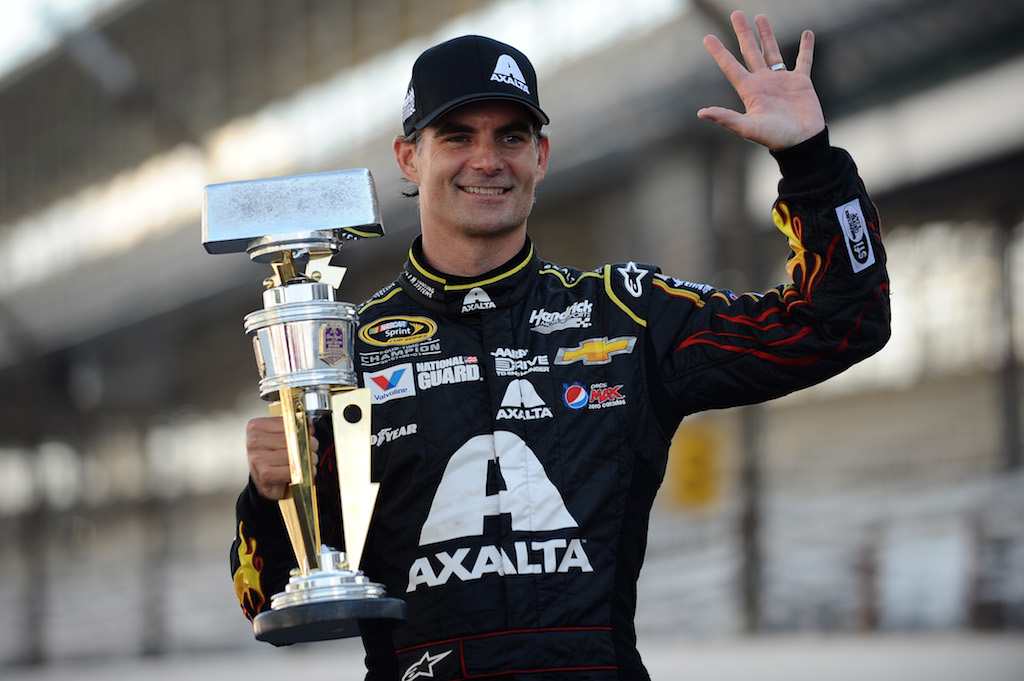 Earnings: $515 million
The "Rainbow Warrior" cracks the top 20 due to his large number of endorsement deals, mixed with high earnings he made winning races in his heyday. The three-time Daytona 500 winner and four-time series champion is the first NASCAR driver to make $100 million from the Cup Series.
17. Lionel Messi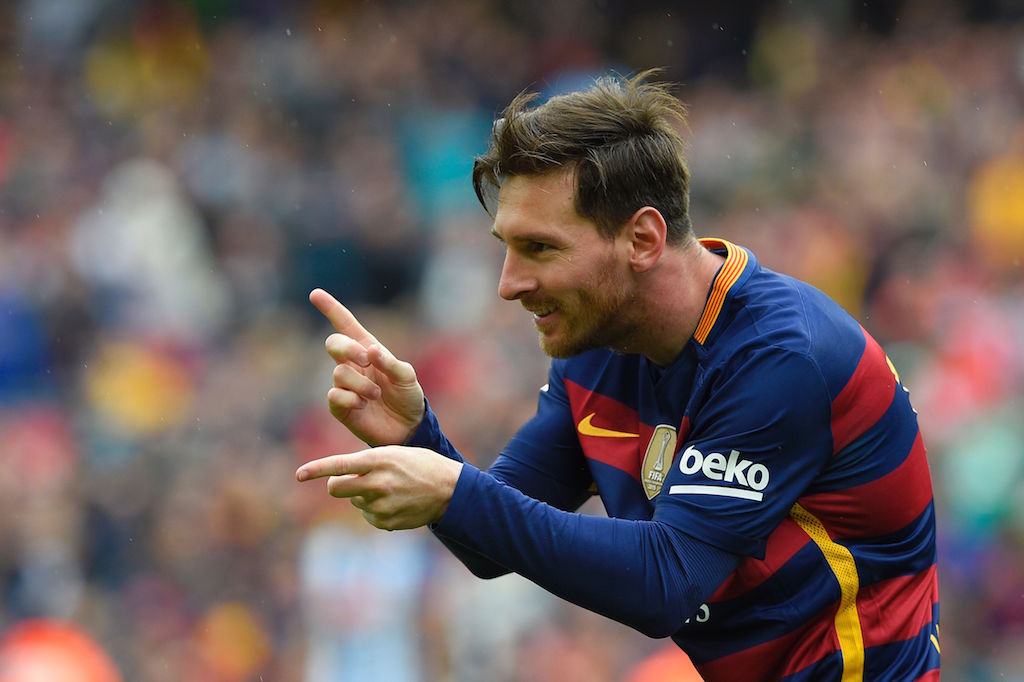 Earnings: $520 million
Barcelona forward Lionel Messi is the youngest on the list of richest athletes of all time; he's also one of the top-paid football players in the world (second to Cristiano Ronaldo, but more on him later.) The Argentine's contract includes bonuses for awards, and he rakes in somewhere around $28 million in endorsements.
16. Alex Rodriguez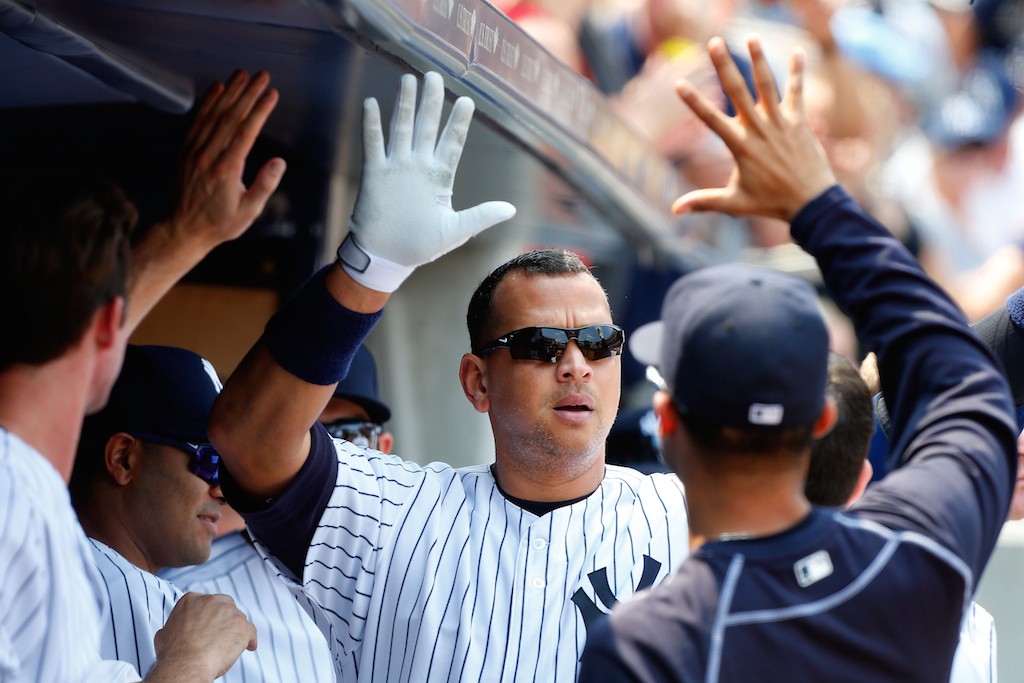 Earnings: $600 million
With his deals with the Texas Rangers and New York Yankees, the retired MLB player set the mark for sports contracts for many years. He had both first- and second-largest contracts in sports history. While A-Rod is still one of the richest athletes ever, his contracts only rank second and third now; Miami Marlins' fixture Giancarlo Stanton has the heftiest contract at $325 million.
15. Roger Federer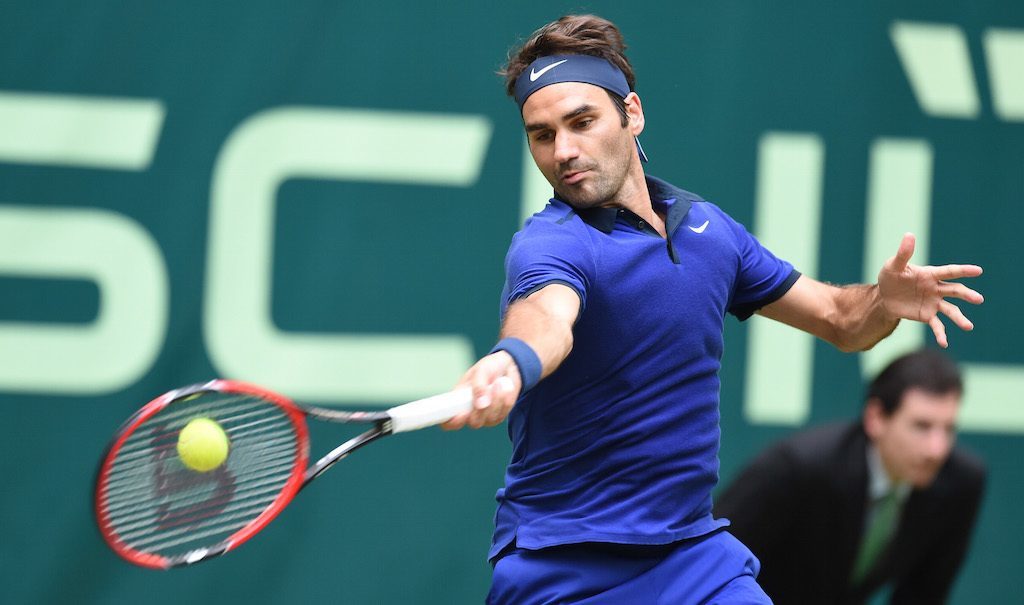 Earnings: $600 million
Thirty-five-year-old Roger Federer might have been plagued with injuries in 2016, but keeping him off the tennis court didn't stop him from ranking fourth on Forbes' "World's Highest-Paid Athletes" list for 2016. That might have something to do with the fact that the Swiss tennis pro registers $60 million in endorsements with companies like Rolex, Mercedes-Benz, and Nike.
14. Cristiano Ronaldo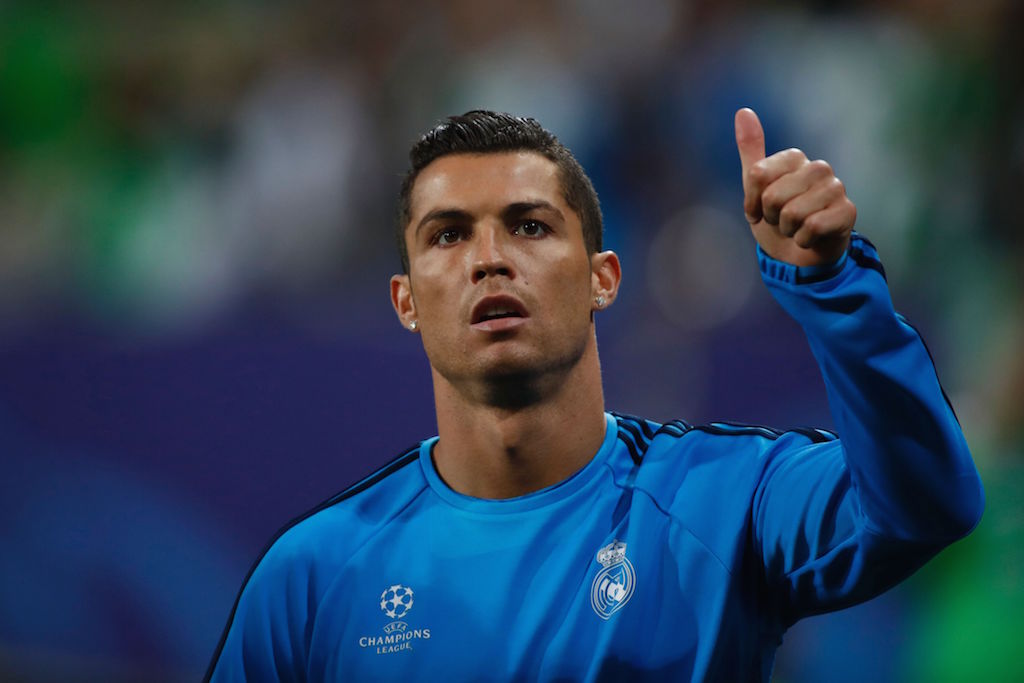 Earnings: $620 million
Back in May, ESPN FC reported that Real Madrid's captain is not just the world's highest-paid footballer, but also the most expensive team player. (An honor previously held by Kobe Bryant, before he retired last year.) Ronaldo makes plenty of money from off-the-field endorsements; surely his massive presence on social media doesn't hurt either.
13. LeBron James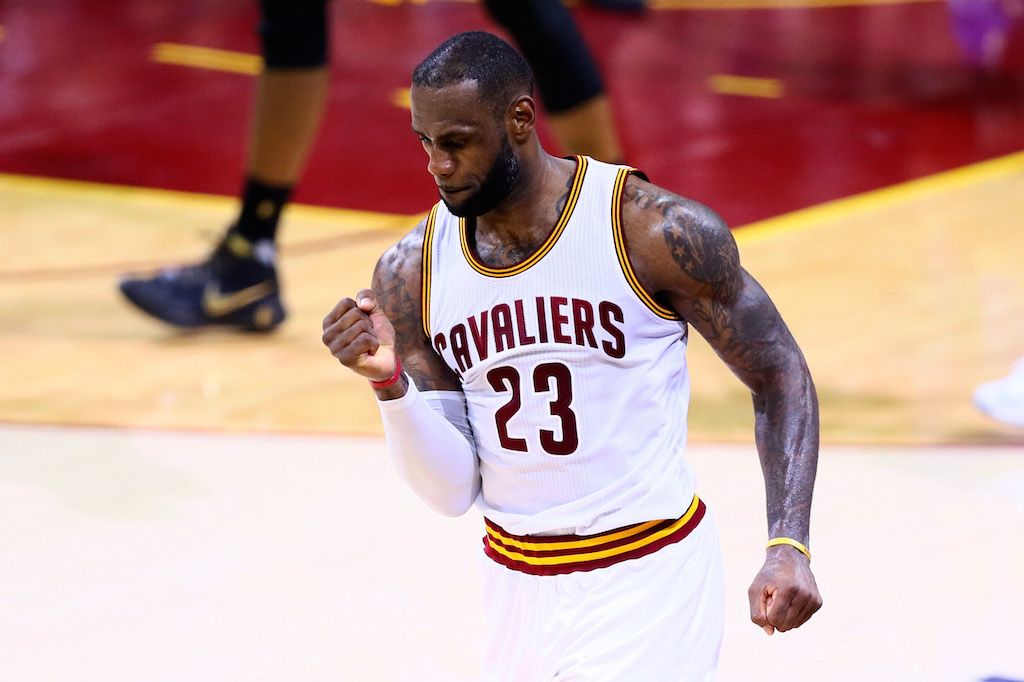 Earnings: $640 million
Ahead of being drafted No. 1 overall in 2003, 18-year-old LeBron James signed his first endorsement deal — a five-year contract with Upper Deck. This was just the first step to becoming one of the richest athletes ever, padding his pockets with endorsements, investments, movie deals, and, yes, his NBA salary.
12. Greg Norman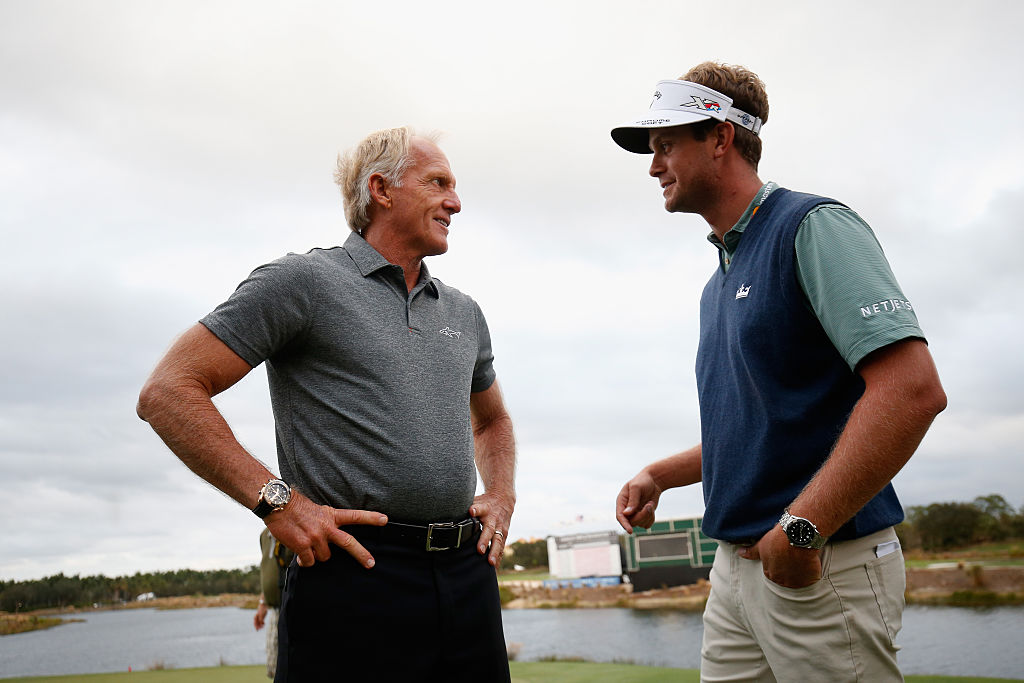 Earnings: $680 million
Multiple business ventures keep "The Shark" both busy and wealthy since he retired from golf. Greg Norman's reach has expanded into wine and surfing, to name a couple, in addition to golf course design.
11. Mike Tyson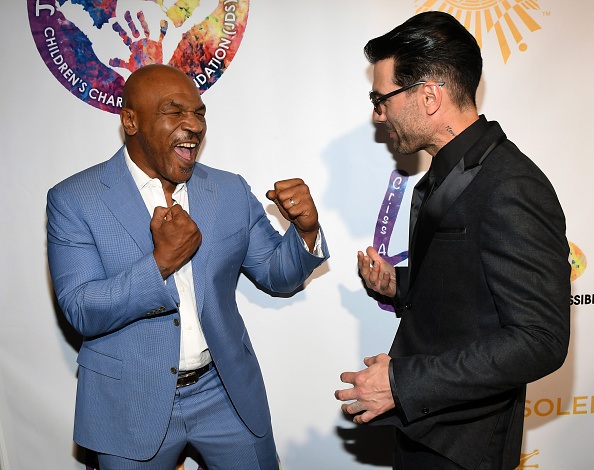 Earnings: $685 million
Come on. If a guy bought a tiger as a pet, there's no way he isn't making this list. It's also a sign of how Mike Tyson mismanaged his funds. Despite making upwards of $400 million in the ring, the boxing figurehead filed for bankruptcy in 2003.
10. Shaquille O'Neal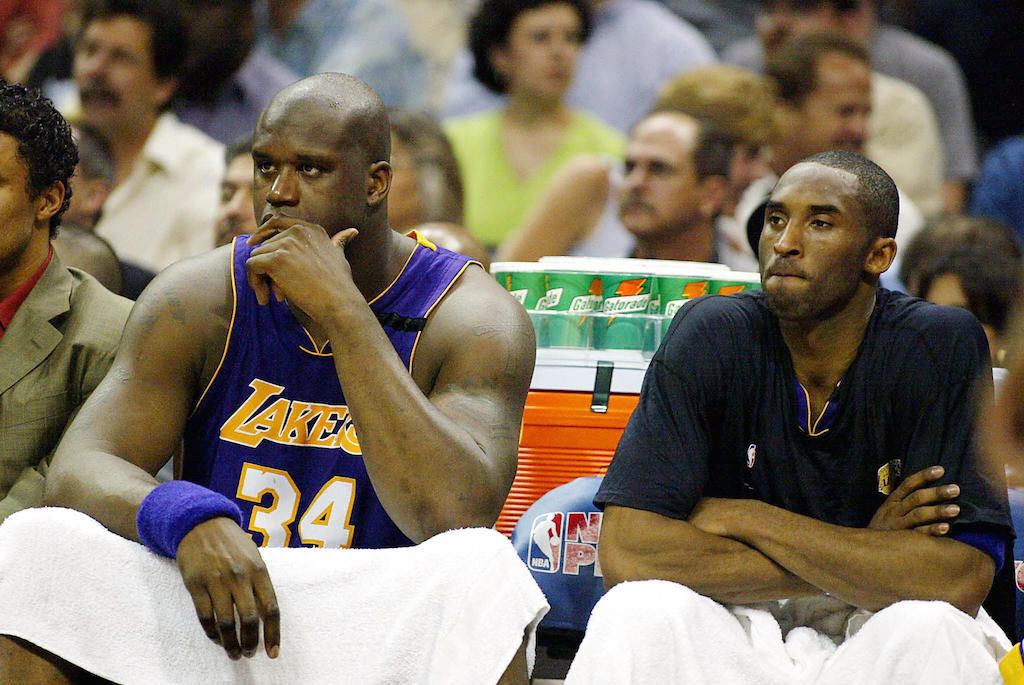 Earnings: $700 million
Shaquille O'Neal's success stemmed not just from his high-paying NBA contracts during his playing days, but many endorsements and even movie deals. (What '90s kid doesn't remember "Shazam"?) ESPN reported in 2015 that Shaq sold the rights to his future business dealings to ABG, considered one of the top brand management companies on the planet.
9. David Beckham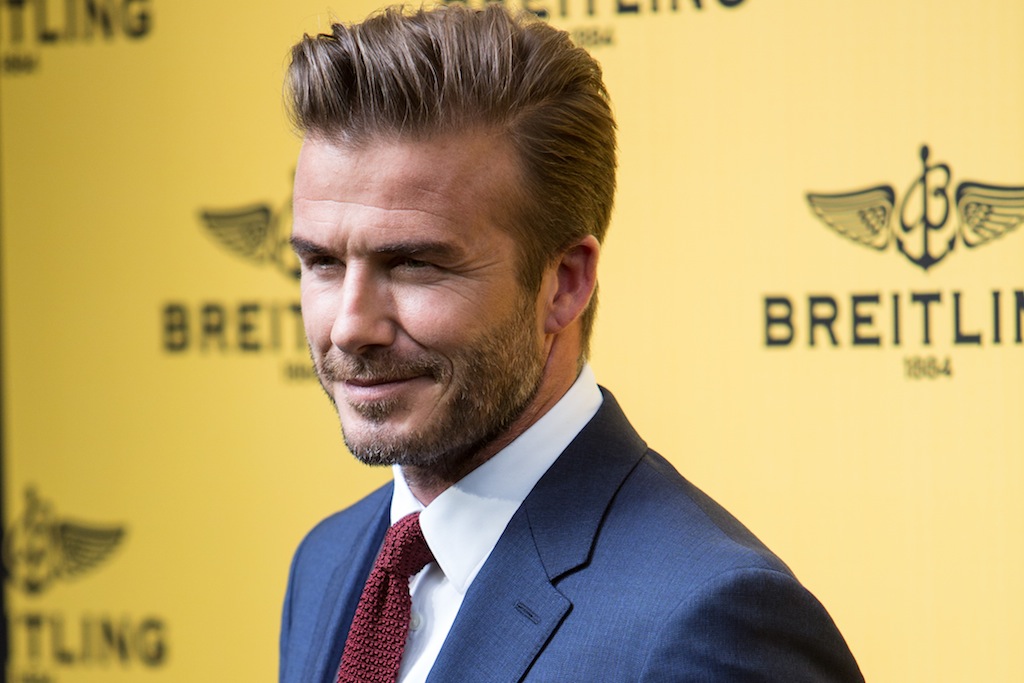 Earnings: $730 million
Mr. Posh Spice is known more for his steamy underwear ads nowadays. But the international star has made steady bank since, with a two-decade soccer career that began with Manchester United when he was just 18. David Beckham keeps busy since retiring thanks to his many endorsement deals, which earn him more money than when he was an active player. He and his pop star wife, Victoria, make up one of the wealthiest celebrity couples in the world.
8. Phil Mickelson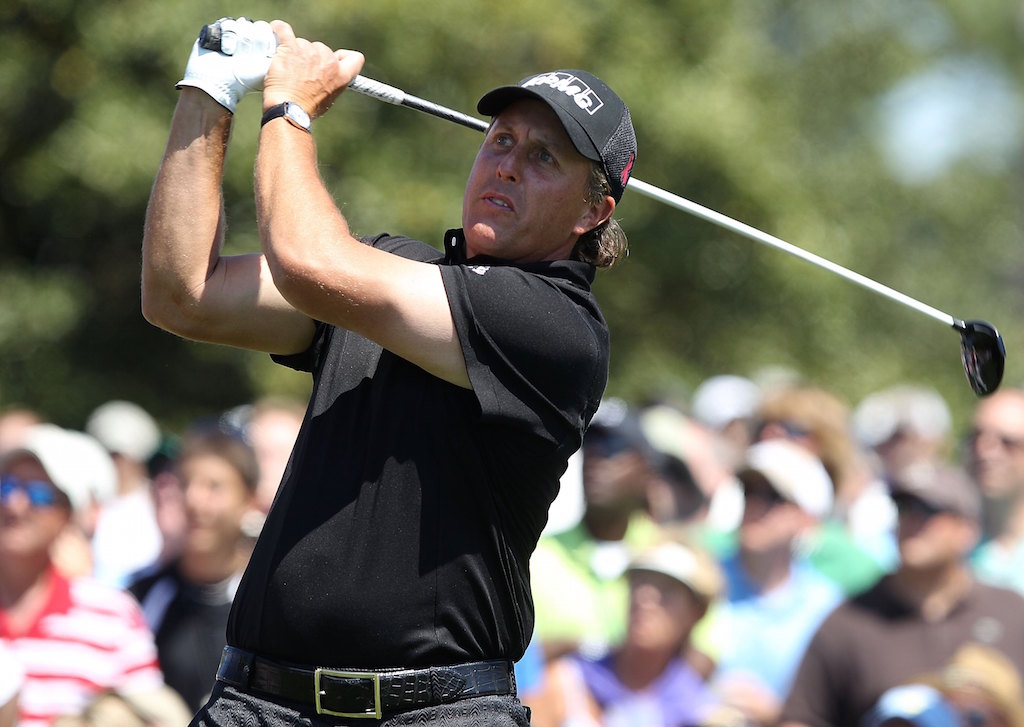 Earnings: $760 million
With 51 professional wins under his belt — er, visor — Lefty established himself as one of the world's top-paid golfers. Of course when Phil Mickelson isn't putting for birdie against youngsters Rickie Fowler and Jordan Spieth, he keeps his bank account full with endorsements from companies such as Rolex and Callaway, which he's represented for many years. Since being diagnosed with psoriatic arthritis a couple years back, Mickelson became the spokesperson for Amgen, who manufactures the drug he uses for treatment.
7. Floyd Mayweather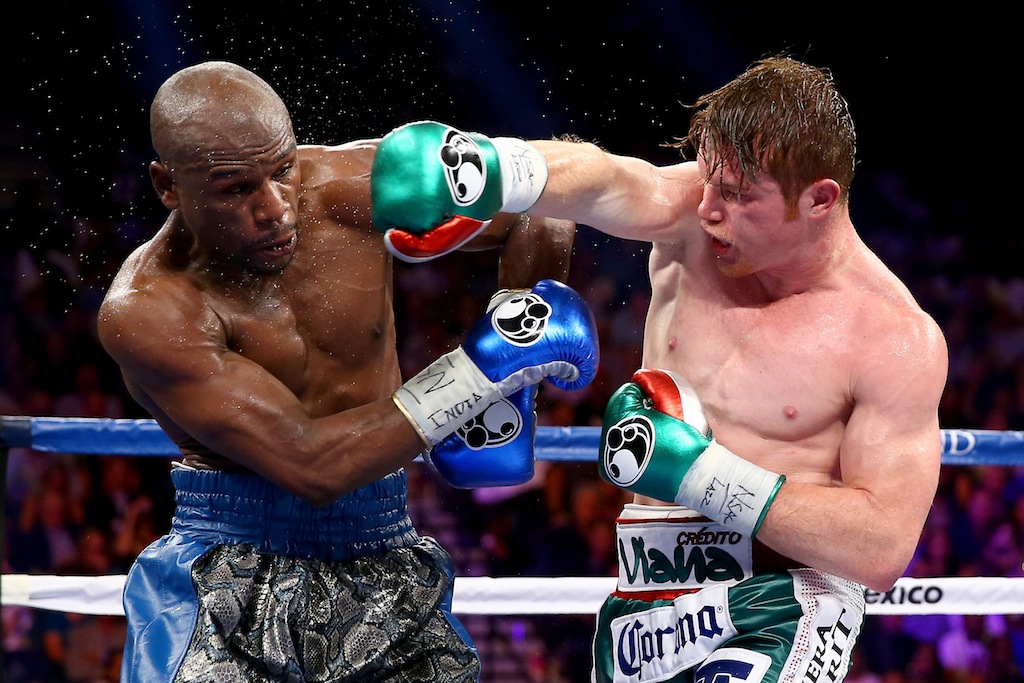 Earnings: $765 million
The guy had someone video him taking jabs at a punching bag while simultaneously holding a huge block of cash. You have to live under a rock not to know that Floyd Mayweather has raked in massive change since he arrived on the scene to beat De La Hoya.
6. Kobe Bryant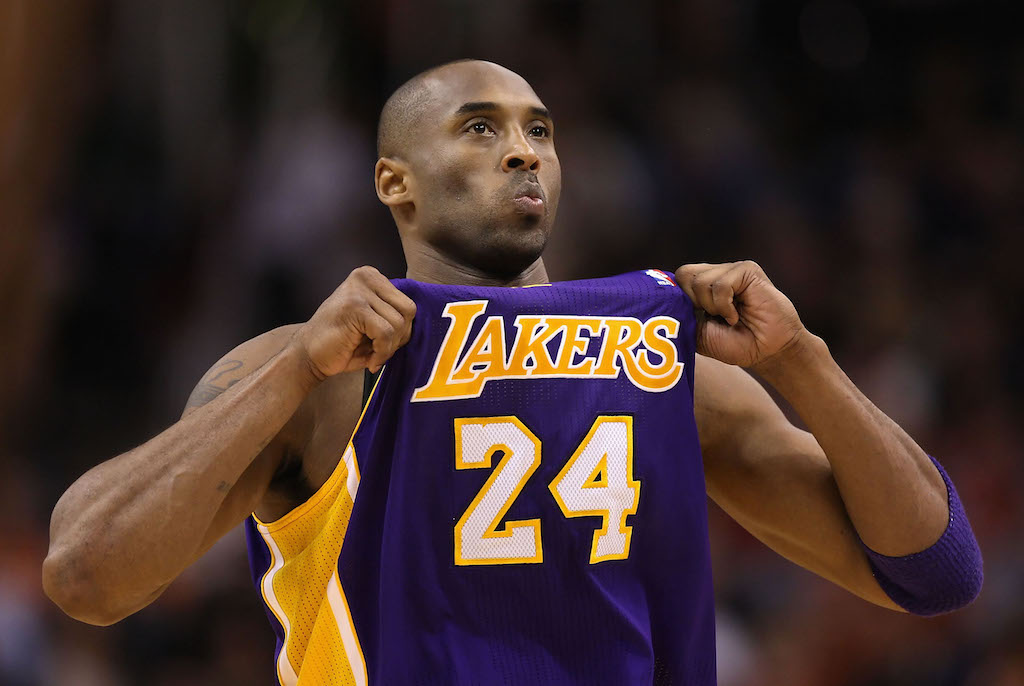 Earnings: $770 million
The newly-retired LA Laker was reportedly the NBA's top earner for six years straight, with the bulk of cash coming at the tail-end of his career. Bryant reportedly raked in just as much money on the court as he did off of it, making his millions with endorsement deals as well as business investments. His venture-capital company, Bryant Stibel, has participated in over 50 transactions in a variety of industries since its inception in 2013.
5. Michael Schumacher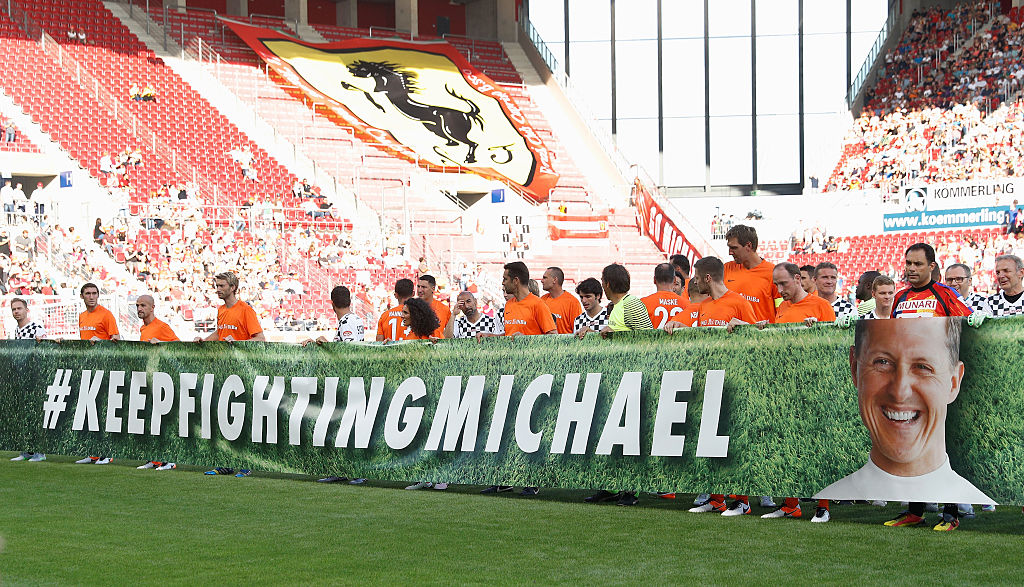 Earnings: $1 billion
The retired German racer is a seven-time Formula One champ, with his annual earnings reportedly peaking after five straight titles for Ferrari. Sadly, Michael Schumaker was in a serious ski accident a year after he retired from racing. His inner circle has become increasingly small and closed off in recent years as he remains in a medically-induced coma due to the traumatic brain injuries that he sustained.
4. Jack Nicklaus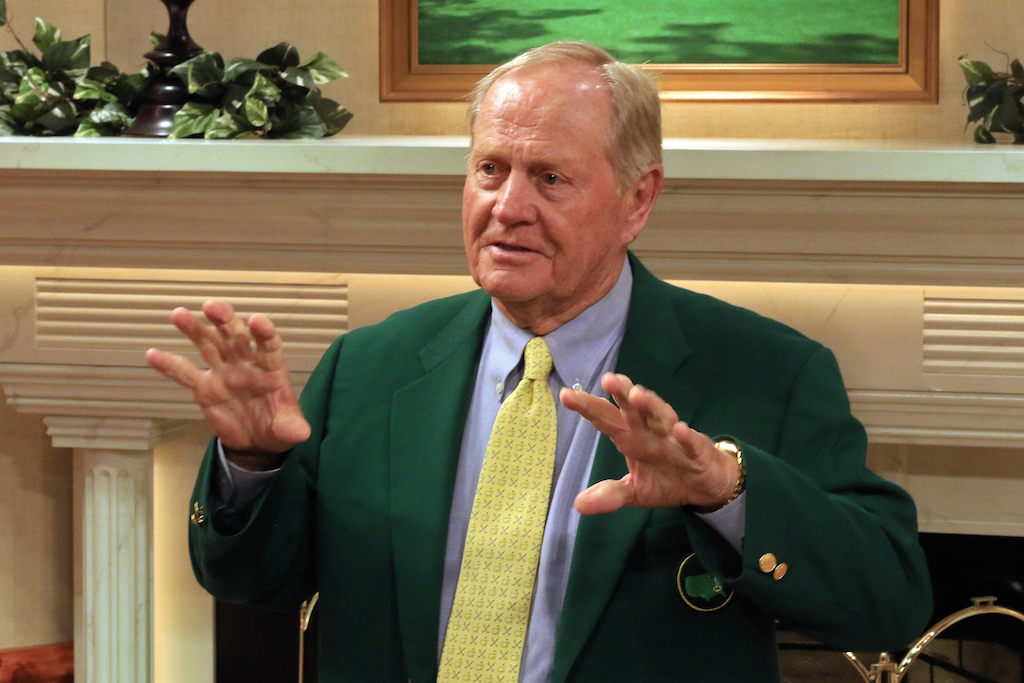 Earnings: $1.15 billion
The golfing great didn't really leave the game after retiring in 2005. Jack Nicklaus devoted the rest of his highly-decorated playing career to golf course design, Nicklaus Design. He's also written a couple books on course design as well as golf instruction — something the winner of 10 PGA Tour Championships probably knows a thing or two about.
3. Arnold Palmer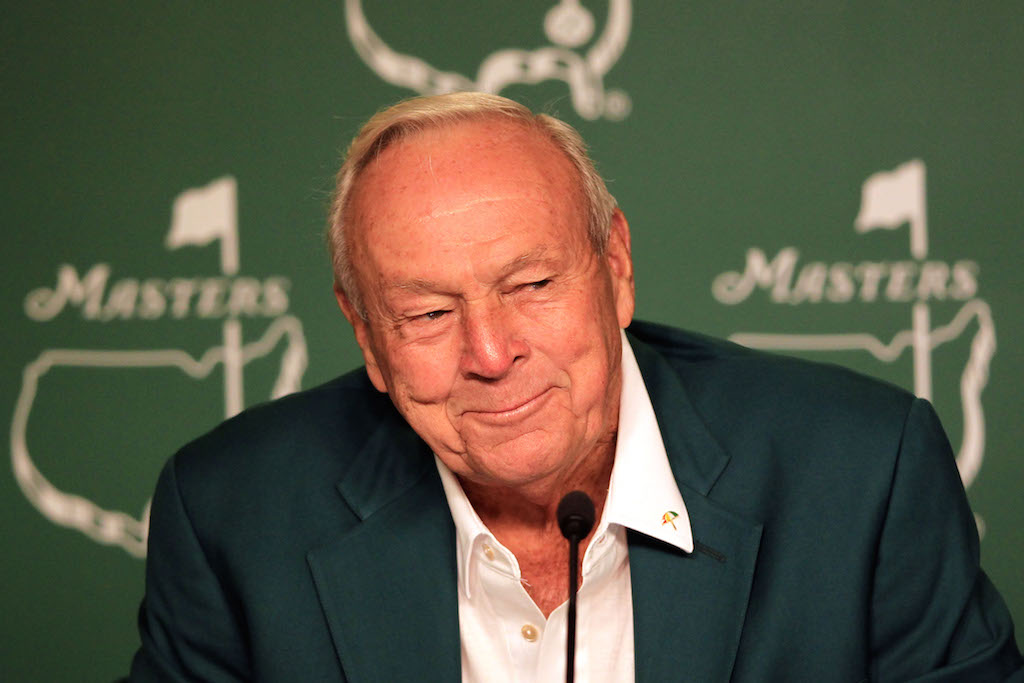 Earnings: $1.35 billion
Arnold Palmer passed away in 2016, leaving behind a golf legacy that made him one of the wealthiest athletes in the world. He continued to top the richest athletes list after retiring due to the global span of his apparel and show brands. He also made a little cheddar from his namesake iced tea-lemonade hybrid for AriZona Tea Co.
2. Tiger Woods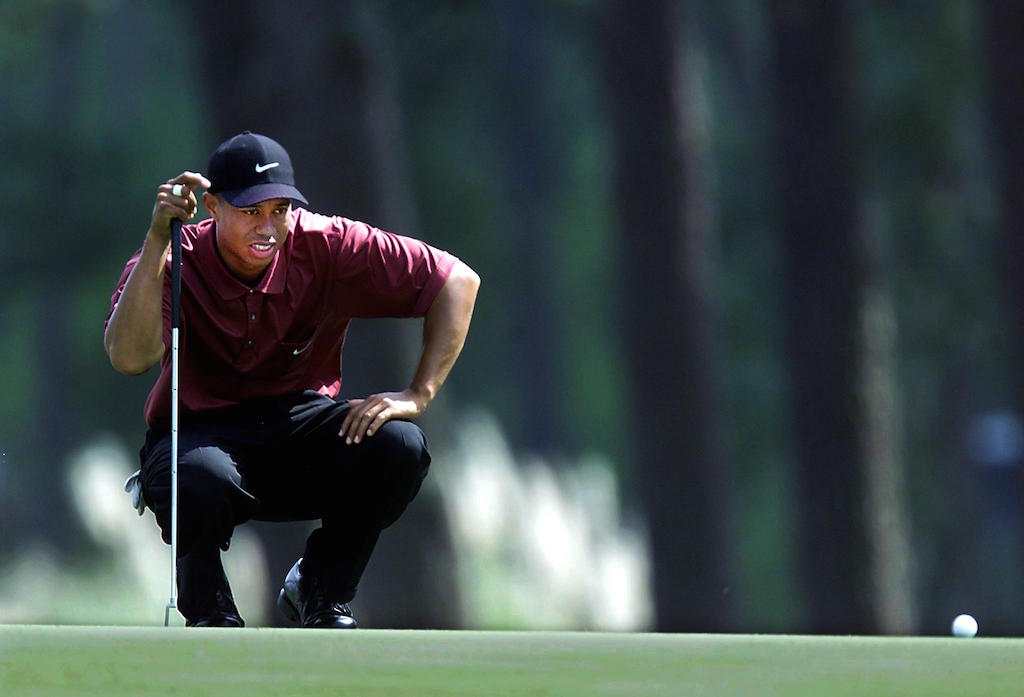 Earnings: $1.65 billion
It might surprise you that Tiger Woods is so high on this list, given the injuries that sidelined him from the golf course over the last couple of years. But Woods' has raked in most of his money due to huge endorsements — Nike and Buick to name a couple — for the better part of his career. In fact, he was reportedly the third-highest paid golfer in 2016 although he didn't compete the entire 2015–16 PGA Tour.
1. Michael Jordan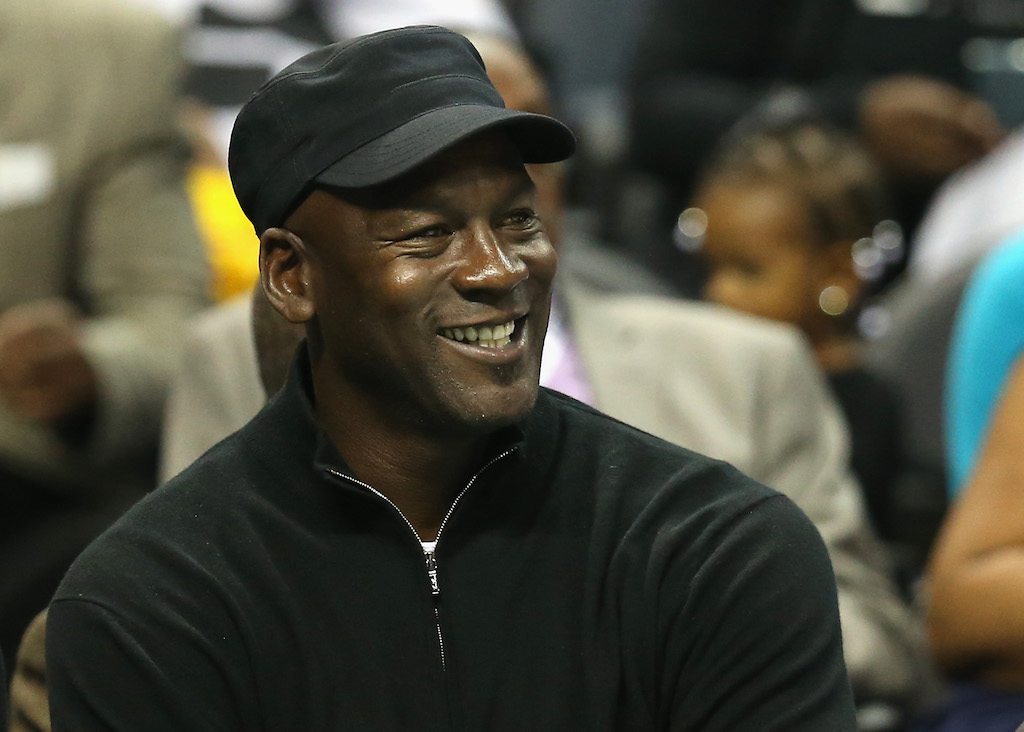 Earnings: $1.7 billion
This list is full of wealthy athletes, both active and retired, but none have the bankroll to dethrone Michael Jordan as the richest of all time. Jordan turned his highly-successful hoops career — to which modern players are constantly compared — into a thriving business career. He continues to do endorsement deals, made good on team ownership, and remains the face of one of the most popular shoes in the world.
Salary info courtesy of Forbes.com.