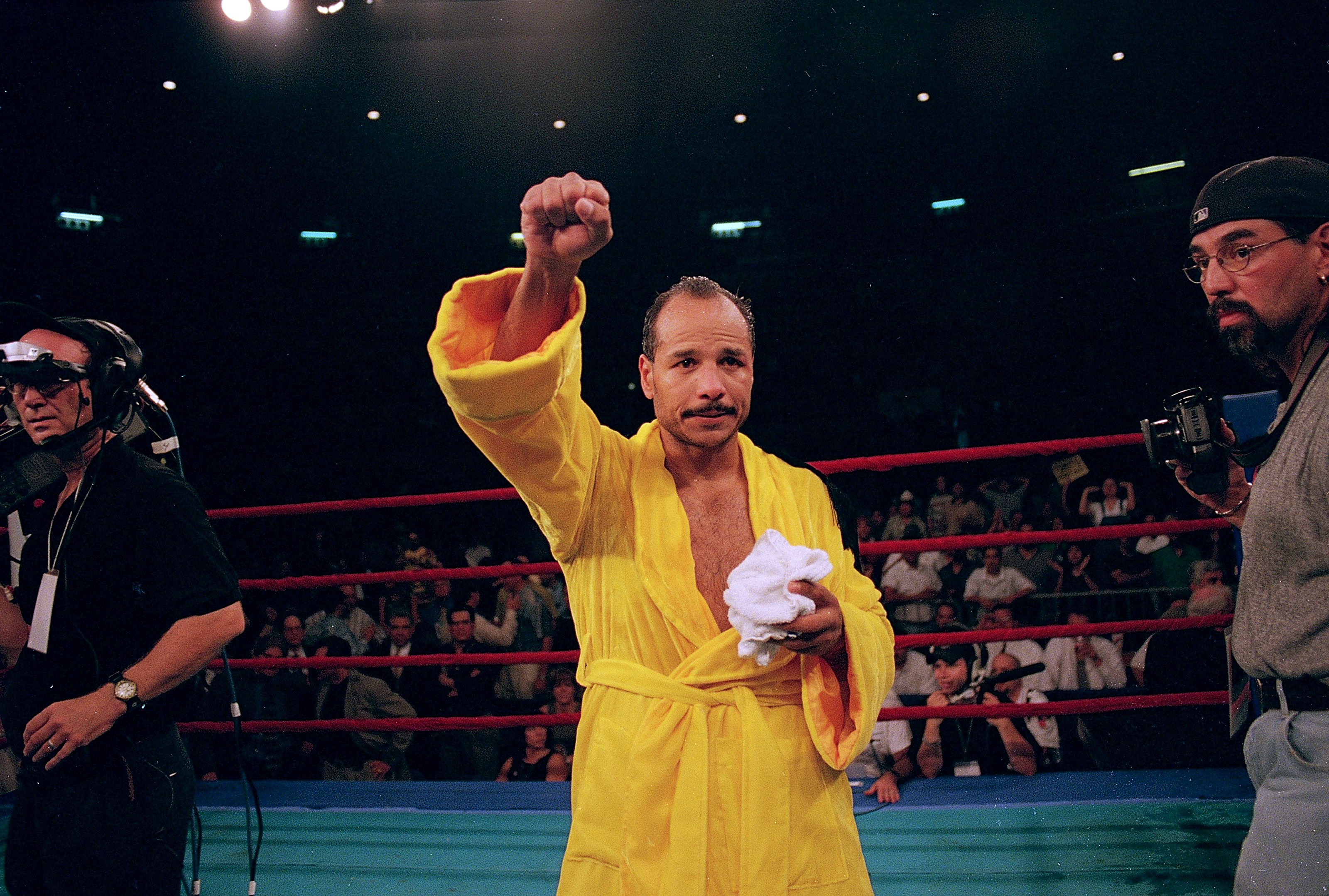 The Rise and Epic Fall of Boxer Tony Ayala Jr.
Tony Ayala Jr. had unlimited talent in the boxing ring, but his tumultuous personal life destroyed his promising career.
Tony Ayala Jr. was one of the most talented boxers to ever grace the ring in the light middleweight division. He won 31 of his 33 pro bouts, and he was in line to compete for the division belt multiple times throughout his career. However, Ayala Jr. couldn't control the inner demons in his personal life, and it led to a life of drugs and crime outside the ring. Ayala Jr. never lived up to his potential as a fighter, and his epic fall from grace is one of the saddest stories in boxing history.
Tony Ayala Jr. was a dominant and beloved boxer throughout his career
Tony Ayala Jr. was a boxing phenom as a teenager in the 1970s and '80s. He grew up in a boxing family, and his potential was limitless from an early age. Ayala Jr. won the Golden Gloves middleweight title when he was just 16 years old.
"El Torito" turned pro in 1980 as a 17-year-old. He won his first three professional bouts by KO, and he quickly became a star in his home town of San Antonio, Texas. Ayala Jr. won the first 22 fights of his career, and none of them were particularly close, either.
Of his first 22 wins, 19 were by KO or TKO. The other three victories were by unanimous decision. By 1982, Ayala Jr. earned himself a title fight against Davey Moore. However, a shocking, violent outbreak before the scheduled bout derailed his title hopes and placed Ayala Jr. in prison for 16 years.
Ayala Jr. spent 16 years in prison after attacking and sexually assaulting his neighbor
Ayala Jr. showed some violent and criminal tendencies dating back to his teenage years. He was abused growing up in San Antonio, so he coped with his rough childhood by using drugs and lashing out with violence.
When he was 15, Ayala Jr. sexually assaulted a woman in a movie theater. As a well-known boxing prospect at the time, Ayala Jr. got off with no jail time. Instead, his family paid the victim a settlement, and Ayala Jr. was hit with probation.
Ayala Jr. used heroin and other drugs as a teenager, and he continued his drug use throughout his boxing career. He didn't fall back to violence in the few years after his first assault, but that all changed in 1983.
Just a few months before Ayala Jr. was scheduled to fight for a light middleweight title, he broke into his neighbor's home and raped her in a brutal attack. Ayala Jr. spent 16 years in prison for the assault, but he returned to the ring after he was released in 1999.
Ayala Jr. returned to boxing after prison, but he could never conquer his inner demons
After serving 16 years in prison for rape, Ayala Jr. returned to the ring in 1999. He won the first four bouts of his second career, but he lost his first professional fight a year later to Luis Ramon Campas. Ayala Jr. fought just five more times in his career. He never competed for a title.
Ayala Jr. continued his drug use and violent lifestyle into retirement. In 2015, the former boxer died of a heroin overdose. He was 52 years old.
"My brother has paid for his trespasses against humanity," Mike Ayala said at his brother's funeral. "We apologize to the victims for what has happened. He was destined for greatness, but like all of us, he fell down, and to come back was hard. I lost my brother to addiction. I'm not making an excuse, I'm just offering an explanation. I'm just offering an explanation for what he has done."
Ayala Jr. could've been a champion and an all-time great in the light middleweight division, but his inner demons and tormented personal life derailed his career, and eventually, his life. He remains one of the greatest wasted talents in sports history.
All stats courtesy of BoxRec