The Sad Death of Carmelo Anthony's Sister
Carmelo Anthony is one of the greatest scorers in NBA history. Anyone who has followed Anthony's career knows that he has had some ups and downs over the years. He became a superstar for the Denver Nuggets and New York Knicks before not having things go as planned while on the Oklahoma City Thunder and Houston Rockets. That is not all that Anthony has had to deal with during his career, though. He has also, sadly, had to deal with the death of a sister.
Carmelo Anthony became a star with the Nuggets and Knicks
Anthony was a stellar player in college at Syracuse as he ultimately won a national championship in 2002-03. This led to Anthony going to the Denver Nuggets with the third overall pick in the 2003 NBA draft.
Anthony immediately became a superstar for the Nuggets. He scored 21 points per game in his rookie season and scored as many as 28.9 points per game while in Denver, which he did in 2006-07. In seven-and-a-half seasons with the Nuggets, Anthony averaged 24.8 points per game and 6.3 rebounds. He also led the Nuggets to a lot of success as they reached the playoffs in every season he played there, and went to the Western Conference Finals in 2008-09.
The Nuggets traded Anthony to the New York Knicks during the 2010-11 season, and he continued to be a star in New York. Anthony helped lead the Knicks to the playoffs for the first time in seven seasons in 2010-11, and they went back the next season as well. In 2012-13, though, Anthony led the NBA in scoring with 28.7 points per game to go with 6.9 rebounds. The Knicks ultimately went to the Eastern Conference Semifinals that season too.
Things didn't go as planned with the Thunder and Rockets
Despite reaching the playoffs in Anthony's first three seasons in New York, the Knicks missed the playoffs in his final four seasons in NYC. The Knicks then traded Anthony to the Oklahoma City Thunder in 2017, and after a season there, the Thunder traded him to the Hawks, who ultimately waived him. He then signed with the Houston Rockets.
Anthony only played in 10 games with the Rockets in 2018-19. The Rockets ultimately traded him to the Bulls, and the Bulls then waived him. In 2019-20, though, he signed a contract with the Portland Trail Blazers. So far in 2019-20, he is scoring 15.5 points per game for the Trail Blazers, as of Aug. 12, 2020.
For his career, Anthony is averaging 23.6 points per game and 6.5 rebounds. He is a 10-time NBA All-Star and has earned All-NBA honors six times. Anthony has scored 26,437 points in his NBA career, as of Aug. 12, 2020, which is 15th in NBA history.
Carmelo Anthony's sister sadly died in 2010
While Anthony still played on the Nuggets in December 2010, his sister, Michelle Anthony, sadly passed away. According to ESPN, the cause of death wasn't disclosed, but the Nuggets said in a statement that she died of a "pre-existing condition."
Anthony ultimately missed five games while helping his family members mourn their loss. 
"There's no place like the gym, especially when you go through tough times like I just went through," Anthony said once he rejoined the Nuggets in 2010, according to ESPN. "But I'm glad to be back, glad to be here. My spirits are up. The worst is over with and I'm back here and I can just focus on basketball."
Michelle Anthony was 38 years old and was a mother of four.
Anthony had a close relationship with his sister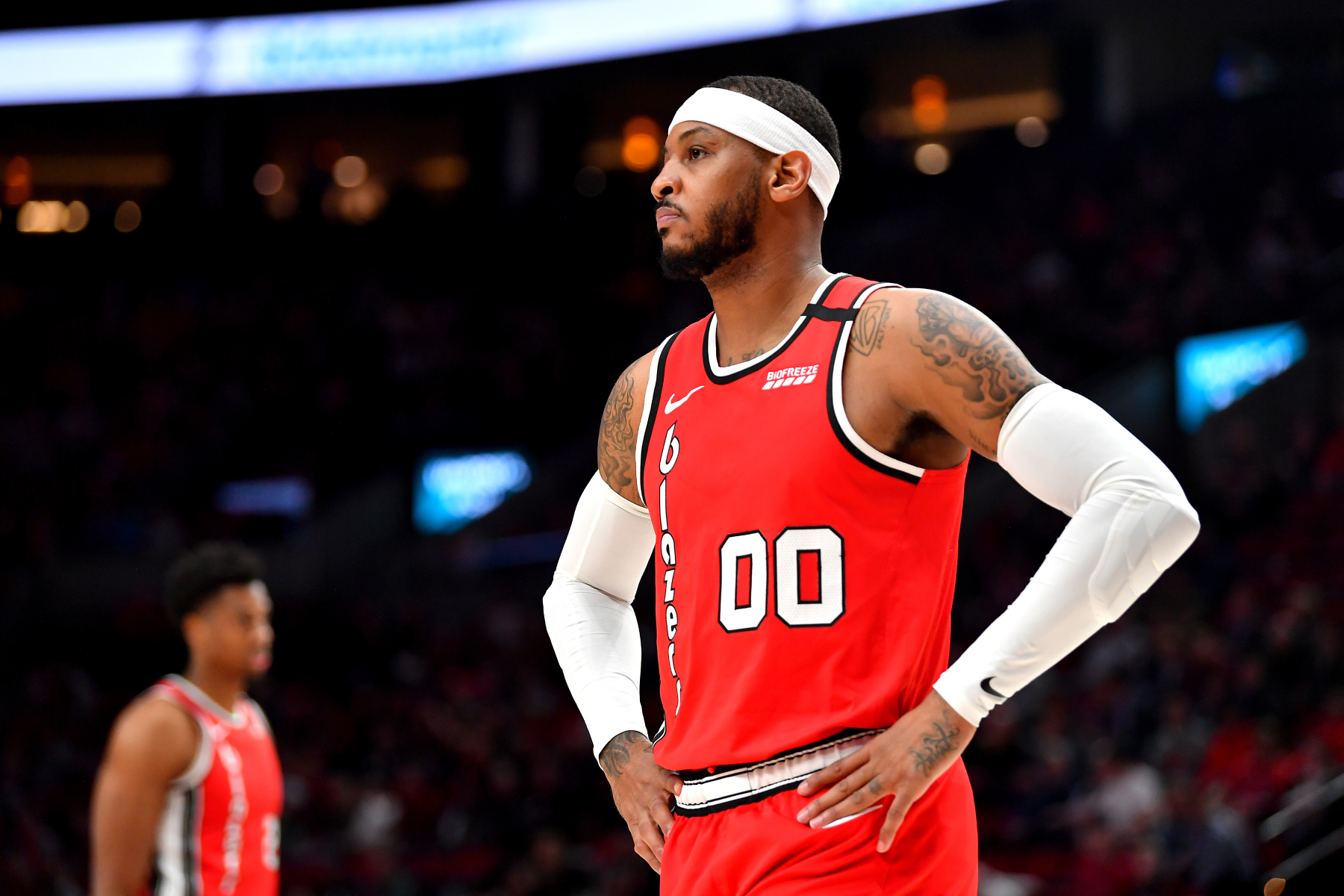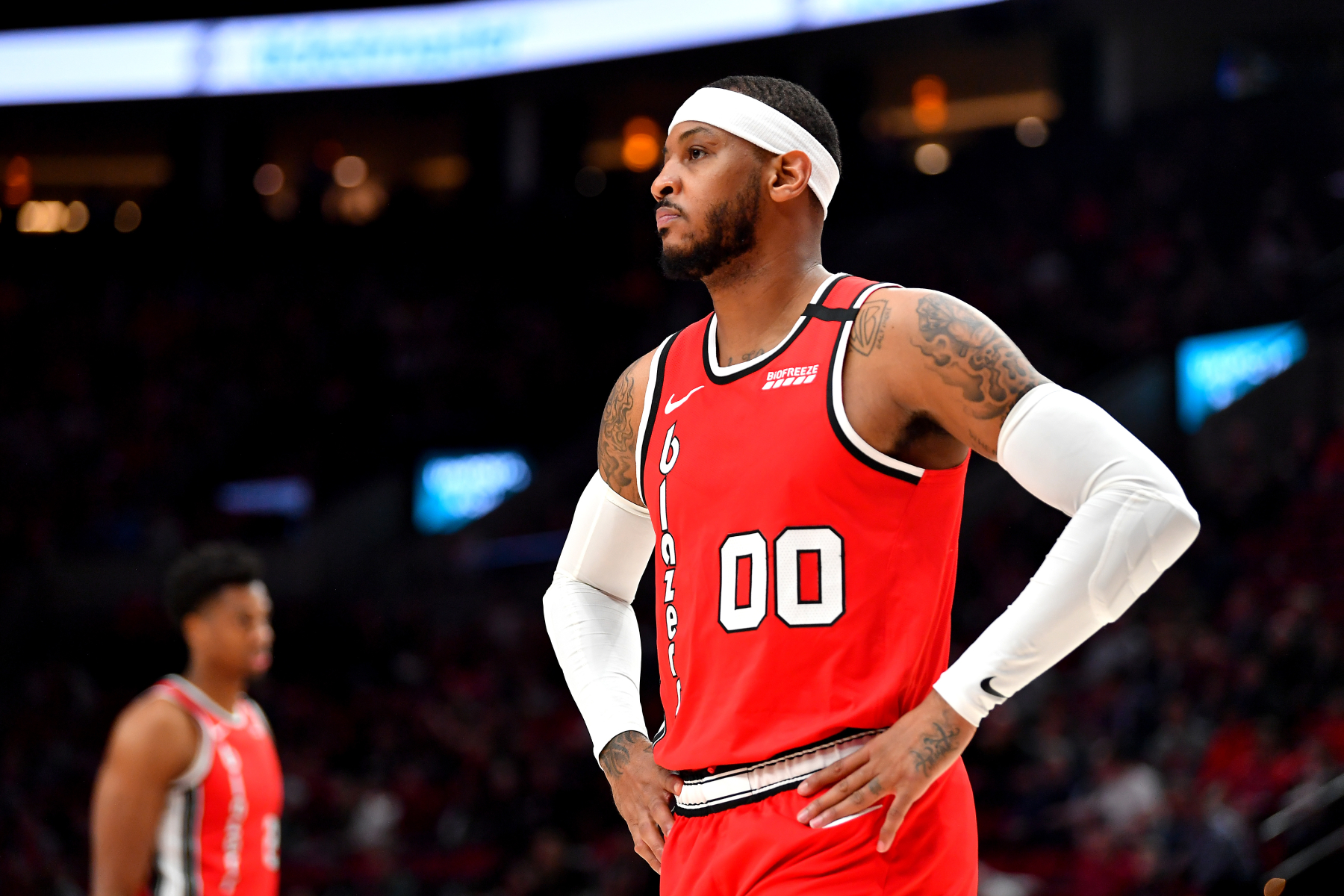 After her passing, Carmelo touched on the relationship he had with his sister.
"My sister was somebody who actually raised me with my mother," Anthony said, according to ESPN. "We've been through thick and thin. Everybody's who had a sister knows the type of relationship a brother and sister have."
Michelle was also someone that Carmelo talked to after his games.
"I'm going to miss her calling me after every game, telling me what I did wrong, telling me what I did good and giving me some encouragement. But I know she's watching," Anthony said, per ESPN. "I know she's looking down. I'm going to try to keep my head up high, do what I've got to do on the basketball court and continue playing like I've been playing trying to get some wins."
Carmelo Anthony is a future Hall of Famer and an NBA superstar. He, however, has ultimately had to overcome a lot to get to where he is today.
Stats courtesy of Basketball Reference