The San Francisco Giants' 15 Top Prospects
The San Francisco Giants has had no problem churning prospects out of its farm system over the last decade and turning them into star players. Brandon Crawford, Brandon Belt, Buster Posey, Pablo Sandoval, Matt Cain, Tim Lincecum, and Madison Bumgarner all came up through the Giants' system, and it resulted in three championships in the last seven seasons. So who do the Giants have left? San Francisco's farm system was rated in the bottom third of the league heading into the 2016 season, but they still have some guys who might make an impact in the big leagues. We have the Giants' top 15 prospects going into the 2017 season.
15. Sam Coonrod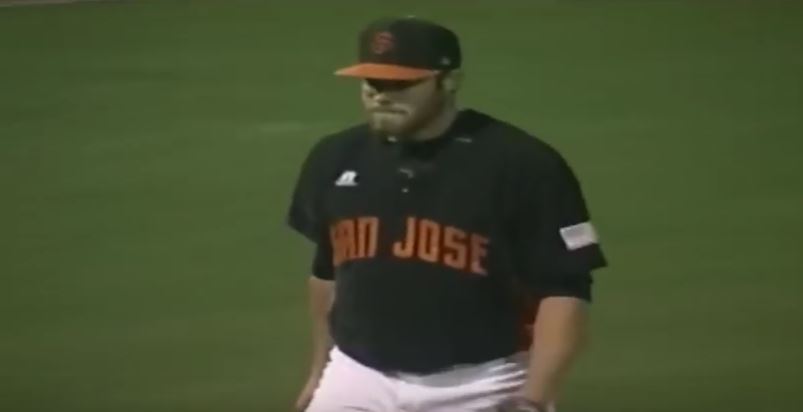 MLB ETA: 2018
A fifth-round pick in 2014, Sam Coonrod is a right-handed starting pitcher from Southern Illinois University. He came into rookie league at 21 years old in his first season, but earned his way as high as Double-A last season. His peripherals were ugly, with just 6.1 K/9 and 3.8 BB/9, but he posted a 2.55 ERA in 141 innings. There's a little potential here, even if his stuff is fairly ordinary. Coonrod projects out as a solid No. 5 starter or a long reliever.
14. Tyler Cyr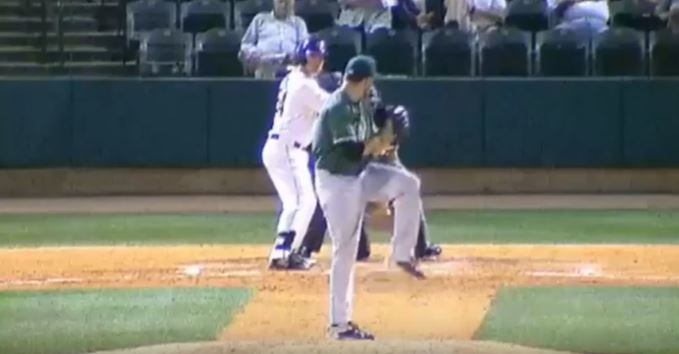 MLB ETA: 2018
Right-handed pitcher Tyler Cyr was drafted in the 10th round by the Giants in 2015, and might have a future ahead of him as a reliever in the major leagues. He has a fastball that sits in the mid-90s and can ramp up as high as 97. Cyr pairs it with a changeup as his secondary pitch, and also has a slider that he can use when needed. He'll be 24 next season, and only reached as high as High-A in 2016, so he needs to start moving quickly. But the stats so far can't be argued against: 2.93 ERA, 95 1/3 innings, 11 K/9 in two seasons in professional ball.
13. Clayton Blackburn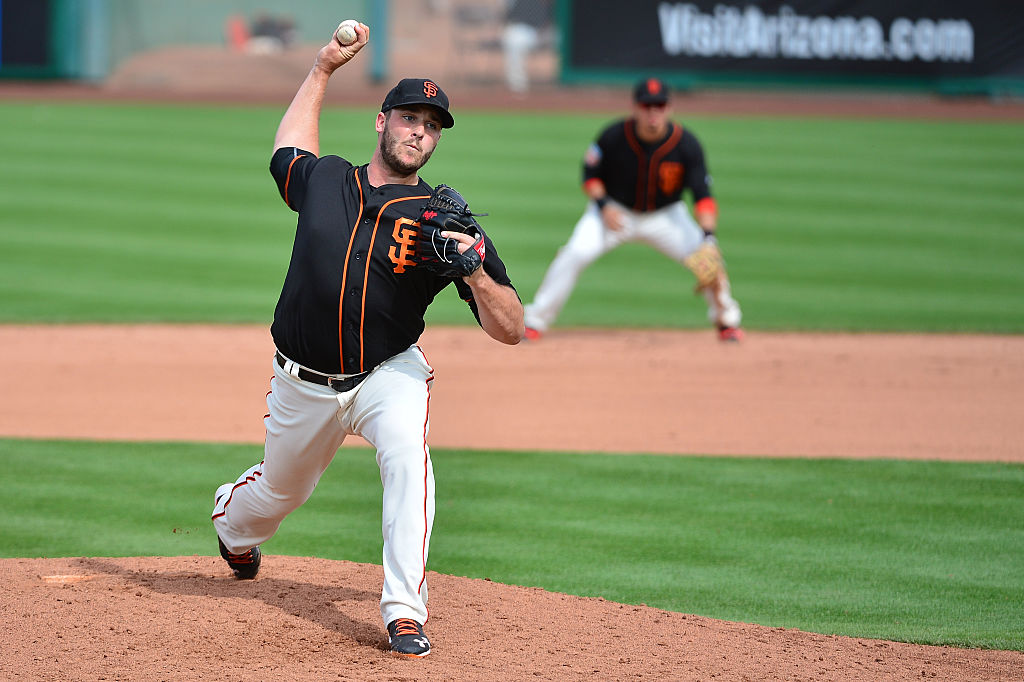 MLB ETA: 2017
Right-handed starter Clayton Blackburn continues his precipitous fall on the Giants' prospect list. He actually cracked the Baseball Prospectus 101 list back in 2013, but since then has seen his ERA rise and his K/9 fall. In 136 1/3 innings at Triple-A last season, Blackburn had a 4.36 ERA, allowed 142 hits, and struck out just 101 batters. He should be able to make his way to the big leagues in 2017 if all goes well, and he might still have a career similar to Coonrod — a No. 5 starter or even a decent late inning reliever with a solid curveball.
12. Steven Duggar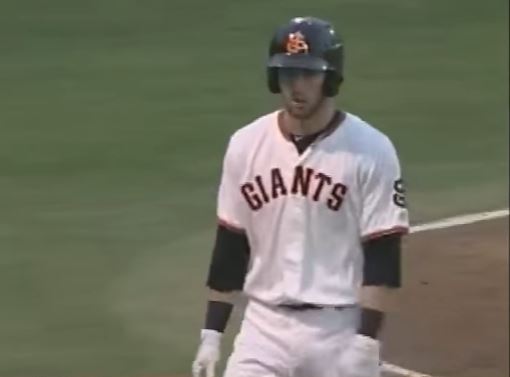 MLB ETA: 2018
Steven Duggar started the 2016 season as a 22-year-old playing right field in High-A. After 70 games there, he finished his season with 60 games at Double-A as a center fielder. Overall on the season, Duggar had 587 plate appearances with 10 home runs and an impressive slash line of .302/.388/.448 — including hitting .321 at the higher level. He's not climbing high up on prospect charts as of yet, but he's likely to head back to Double-A to start the 2017 season and he's worth keeping an eye on.
11. Austin Slater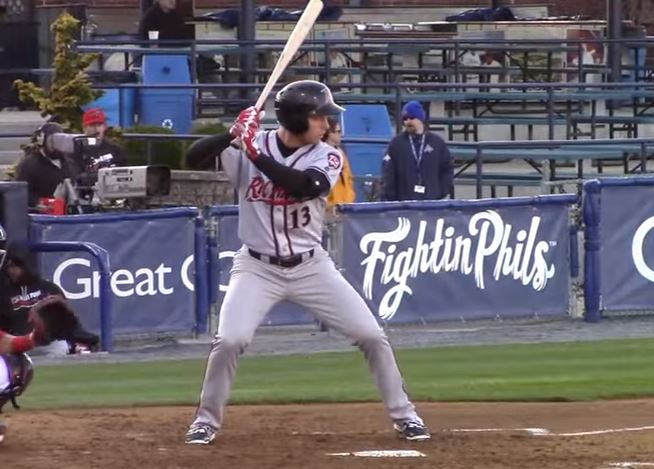 MLB ETA: 2017
Formerly a second baseman, Austin Slater has made the shift to the outfield relatively easily. He's solid out in the field defensively and finally developed some real game power in 2016, hitting 18 home runs — up from his previous professional best of three. His slash line between Double-A and Triple-A was .305/.398/.500, with the bulk of that time coming at the higher level. Slater will be 24 in 2017 and is going to head to Triple-A to start the year, barring anything unforeseen on the big league roster. He has a chance to come up and make an impact at some point next season.
10. Joan Gregorio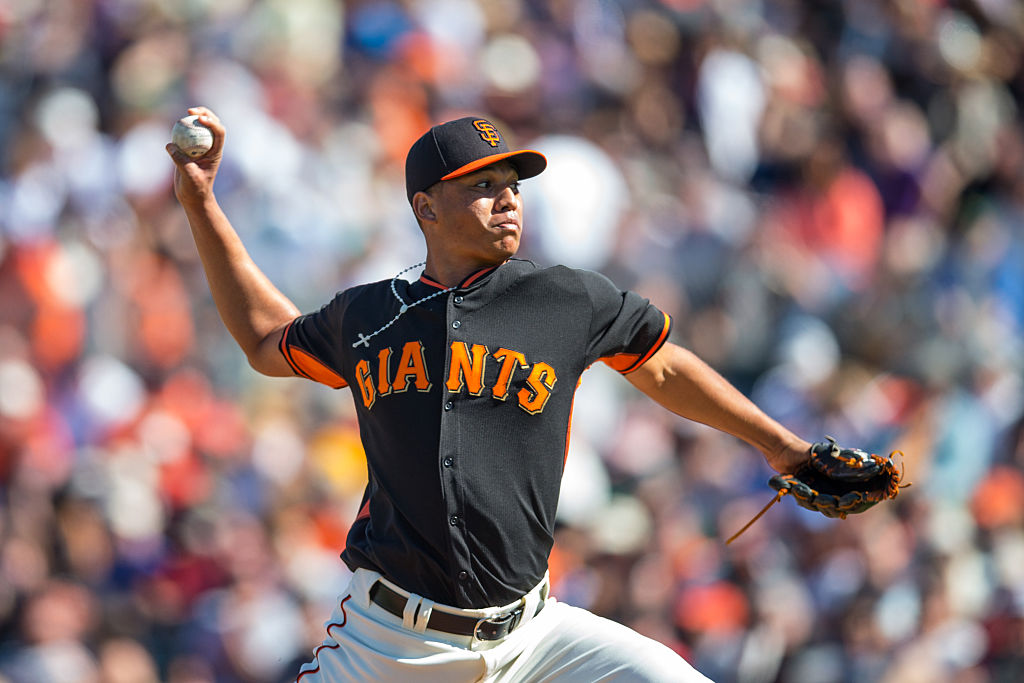 MLB ETA: 2017
6-foot-7 right-hander Joan Gregoria was lighting up Double-A last year, posting 30 strikeouts and a 2.33 ERA in 27 innings to start the season. The Giants moved the 23-year-old up a league, and suddenly his walks and hits allowed rose. His ERA ended up at 5.28 in 21 starts in Triple-A but the good news is that his strikeout rates stayed relatively the same — he had 10.2 K/9 on the season. Gregorio has a solid fastball that sits in the low-to-mid-90s and can touch as high as 98 to pair with a pretty nice slider. He should go back to Triple-A to start the year and could be in line for a call up if things align correctly.
9. Rodolfo Martinez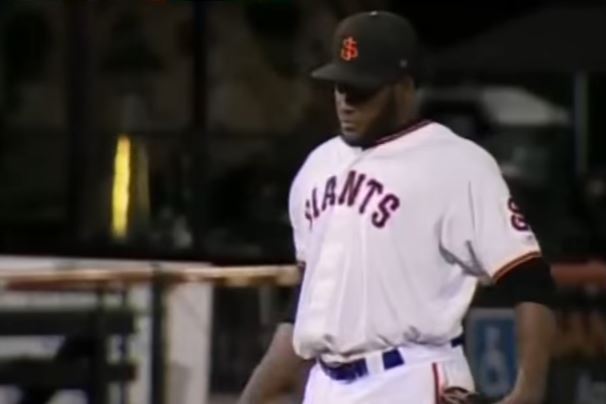 MLB ETA: 2018
If you just look at the stats, you might not get why Rodolfo Martinez is on this list. As a 22-year-old at Double-A in 2016, he posted a 6.65 ERA in only 23 innings out of the bullpen. The thing that keeps us coming back for more with Martinez is his fastball — he can reportedly hit upwards of 100 miles per hour. He's likely to head back to Double-A this season to get some more work, and if he can pitch well enough he might rise as high as Triple-A or even the major leagues by the end of the season. The Giants have needed bullpen help, and 100 miles per hour fastballs play well in the big leagues.
8. Steven Okert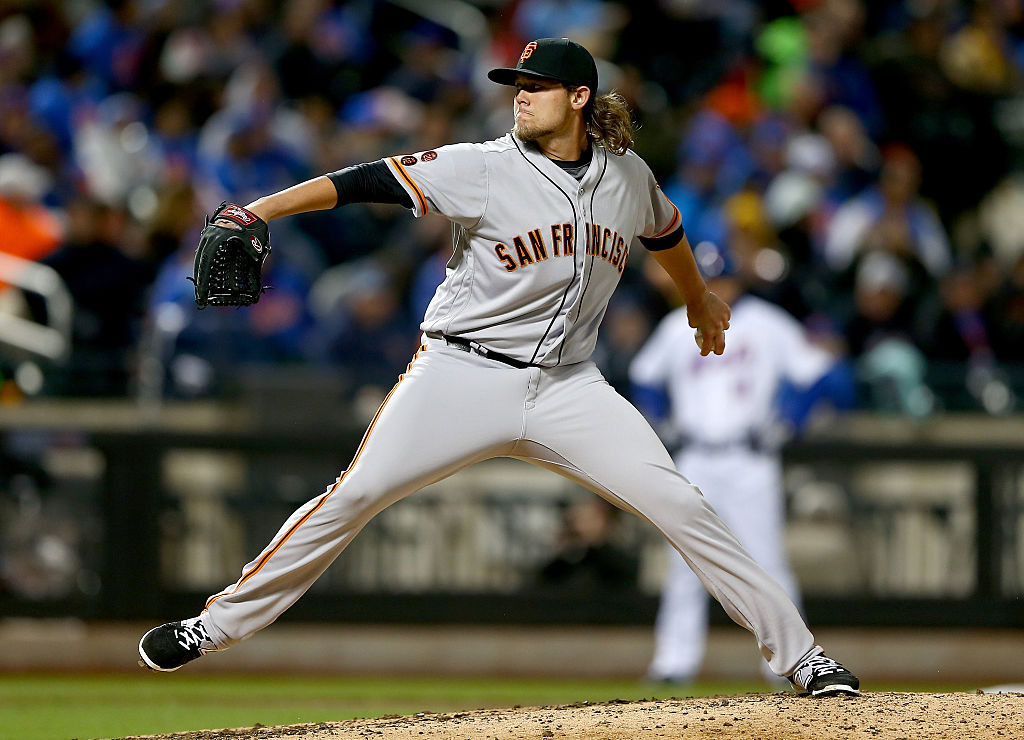 MLB ETA: 2017
Speaking of needing help in the bullpen, that could be a role that left-handed reliever Steven Okert finds himself in this season. He's posted impressive strikeout numbers during his career in the minor leagues, with 11.4 K/9 in total. It was good enough to get him called up to the big leagues last season, where he posted 14 innings and 14 strikeouts with a 3.21 ERA. He has a slider that's tough on left-handed hitters, so there's a very decent chance that Okert finds himself on the Opening Day roster with San Francisco.
7. Heath Quinn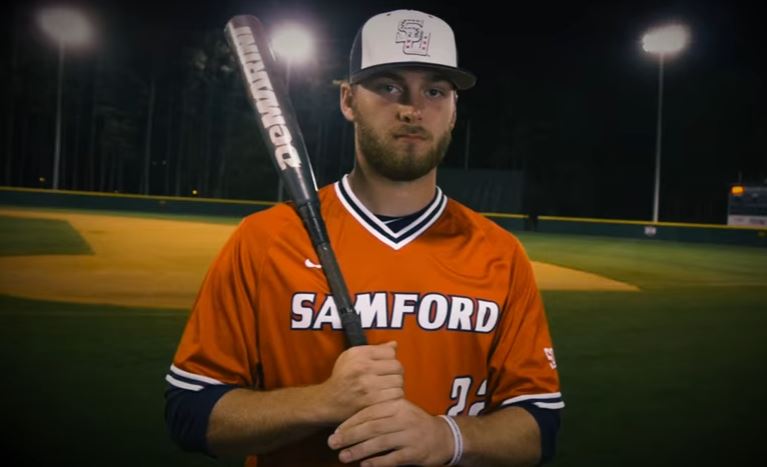 MLB ETA: 2019
A third-round pick from last June's draft, outfielder Heath Quinn had a nice showing in his limited time in professional baseball. He went all the way from rookie league to eventually playing a handful of games in High-A, finishing with 267 plate appearances and a slash line of .344/.434/.564. So why did Quinn slip to the third round? According to Baseball Draft Report, in 2016 "Quinn improved his approach, upped his power output, and continued to show a well-rounded physical tool set that includes above-average speed underway, an above-average arm, and average or better range in a corner." He'll probably go back to High-A to begin the season, so he might be a few years away, but Quinn is worth keeping an eye on.
6. Ty Blach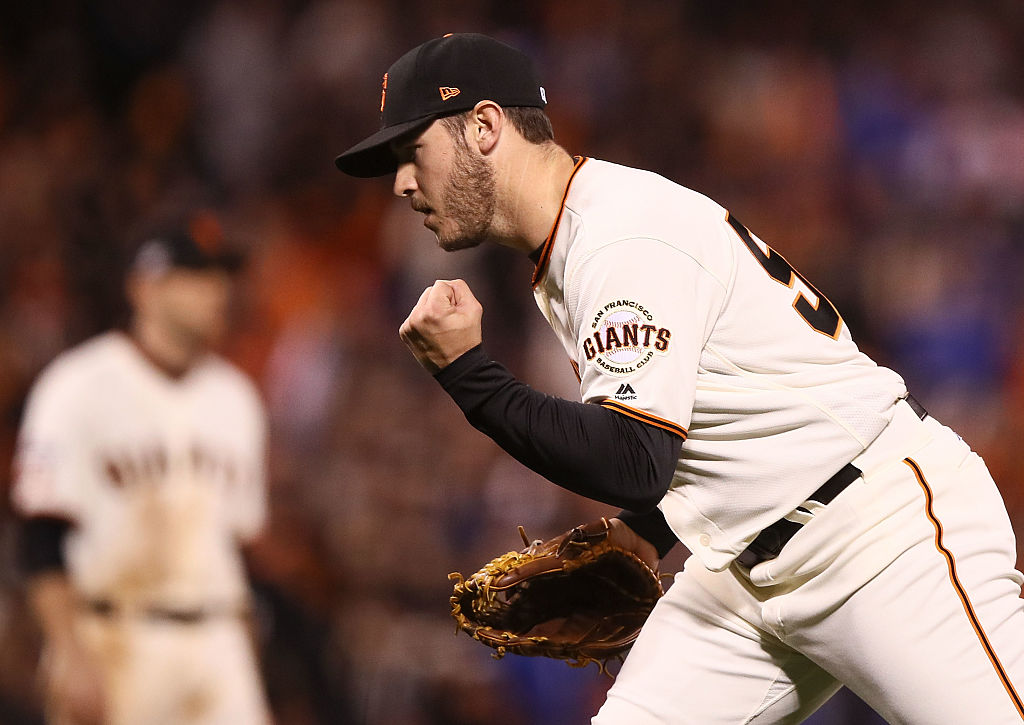 MLB ETA: 2017
26-year-old left-hander Ty Blach made a nice impression in his debut with the Giants last season. He made four appearances and two starts, including an eight-inning shutout of the Los Angeles Dodgers in a game the Giants absolutely needed to win to keep their playoff lives afloat. Blach has a low-90s fastball to go along with a slider, curveball, and changeup, and is probably destined to be the kind of guy that bounces between the bullpen and the rotation. If he ends up being like Travis Wood in his career, that'll be a success story for Blach.
5. Andrew Suarez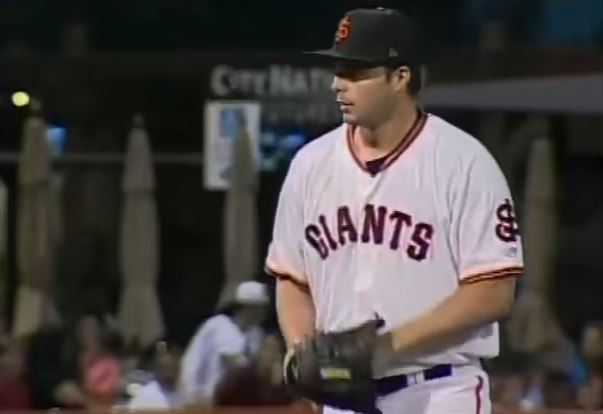 MLB ETA: 2018
Andrew Suarez is very similar to Blach, except that he's two years younger. Another left-hander, Suarez was drafted at the age of 22 back in 2015 and went from rookie ball to High-A, then High-A to Double-A in 2016. He has a 3.20 ERA with 7.9 K/9 and just 1.7 BB/9, relying heavily on command of his pitches to get by. He doesn't get much over 90 with the fastball, but he does have two above average pitches in his slider and changeup. There's a solid chance that Suarez may continue to develop into a nice, backend rotation pitcher.
4. Chris Shaw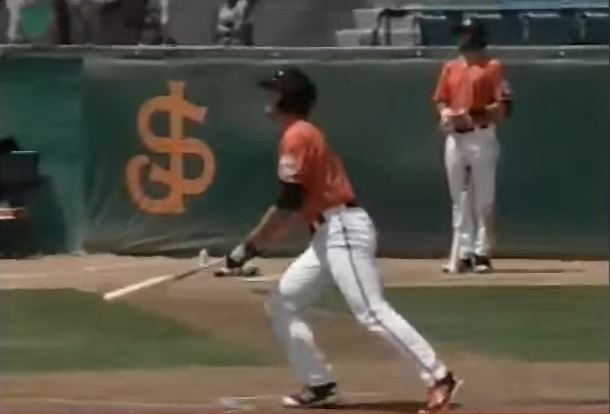 MLB ETA: 2018
It was a tale of two seasons for Giants first base prospect Chris Shaw in 2016. At High-A, Shaw hit .285/.357/.544 with 16 home runs in 305 plate appearances. That was good. Then he went to Double-A and hit .246/.309/.414 with five home runs in 256 plate appearances. That was bad. But Shaw has real talent, and probably will be back at Double-A to showcase his raw power again next season. He's a classic slugging first baseman, striking out a bit too much but walking enough and hitting enough homers that nobody will care if he whiffs a bit.
3. Bryan Reynolds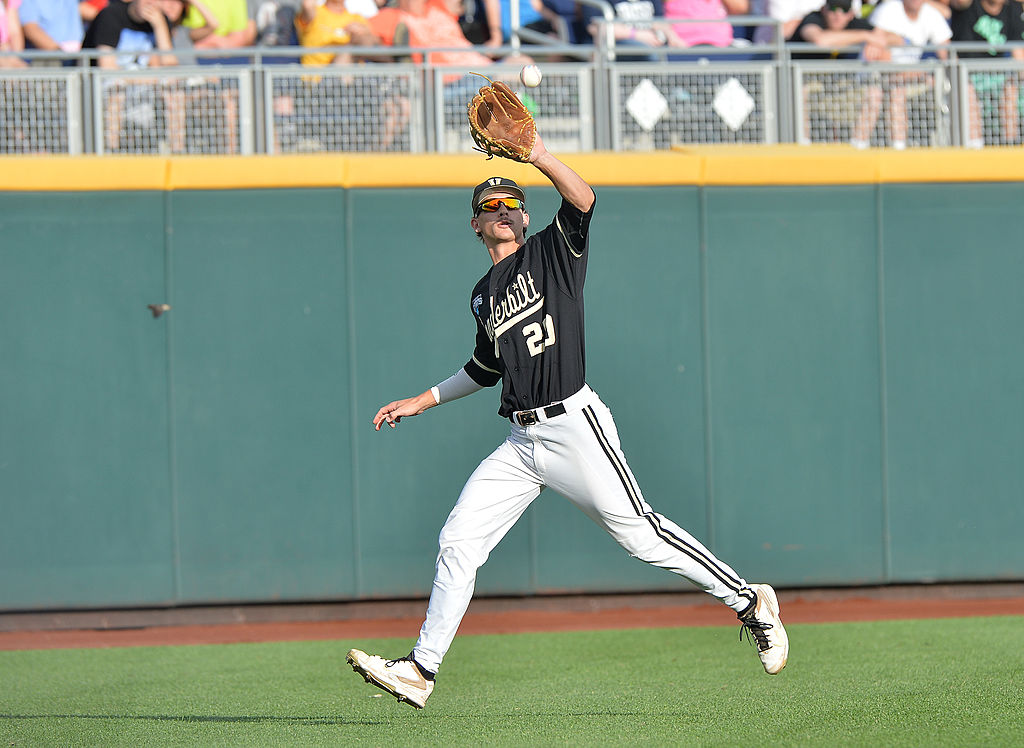 MLB ETA: 2019
Bryan Reynolds was San Francisco's second-round pick in 2016 and is a talented center fielder with above average hitting ability. He may eventually be destined to be playing a corner outfield spot, but that shouldn't temper your excitement for this 22-year-old. A strong opinion from Baseball Draft Report on the Giants prospect: "Reynolds looks like one of those hitters who can pile up both walks and strikeouts while also making a ton of good contact and hitting for average or better power. You know what we call guys like that? Well when they can also run, throw, and defend average or better, we tend to call them potential big league all-stars." This is the type of guy who could fly through the system quickly, but he's only had 237 professional plate appearances so he's still a few years from the big leagues.
2. Christian Arroyo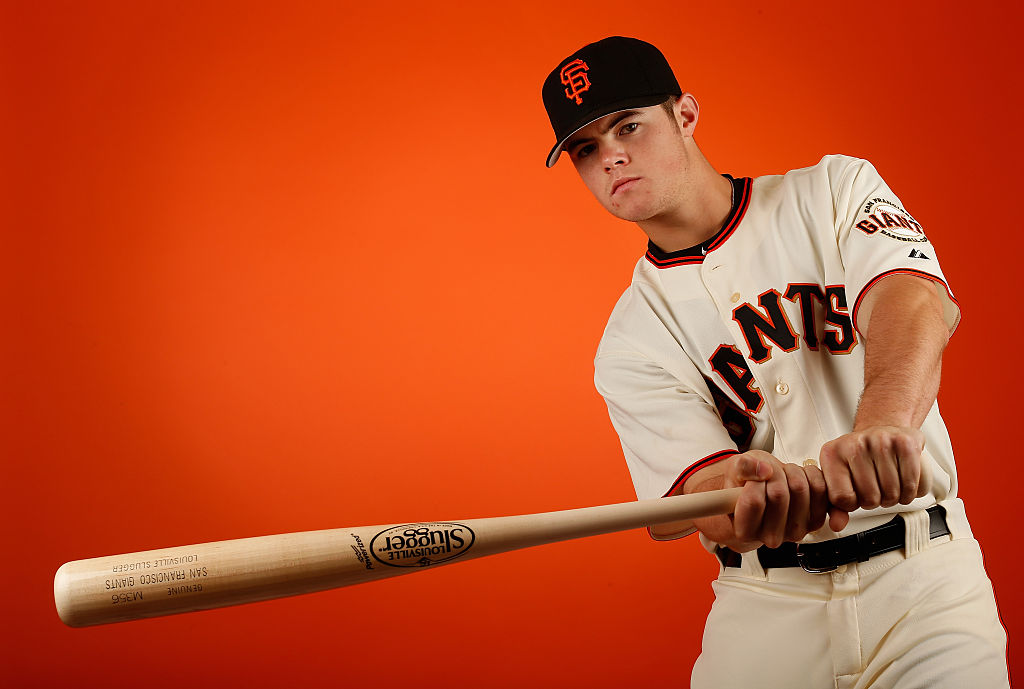 MLB ETA: late 2017/mid 2018
Going into 2016, shortstop Christian Arroyo was rated the No. 62 prospect in all of baseball by Baseball America. He actually moved around quite a bit positionally while at Double-A last season, starting 48 games at shortstop, 48 at third base, and 19 at second base. Arroyo was quite young for his league at 21 years old and it showed — he hit just .274/.316/.373. He only struck out 72 times in 517 plate appearances, which is good, but also only drew 29 walks, which is bad. He'll probably go back to Double-A to start 2017 in search of a promotion to Triple-A if he can show mastery of the level.
1. Tyler Beede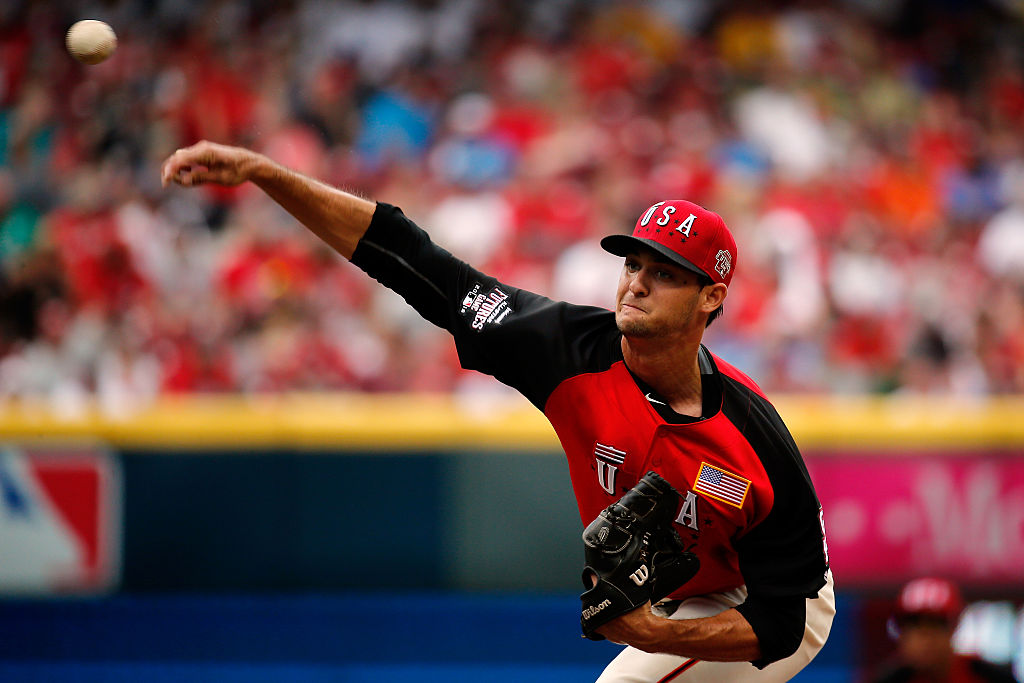 MLB ETA: late 2017
A former first-round pick, right-handed starting pitcher Tyler Beede repeated Double-A at the age of 23 last season. It was arguably his best overall season as a professional. Beede cut down on his walks from his stint at Double-A in 2015, down from 4.4 BB/9 to 3.3. He also raised his K/9 from 6.1 to 8.2 and had an ERA of 2.81 in 147 1/3 innings. He's a gifted pitcher with a hard fastball and a ceiling that's somewhere around the top of the pitching rotation. If all goes well this year, there's a solid chance he could appear in the bullpen with San Francisco at mid-season and even possibly grab some starts in September.
All stats and info via baseball-reference.com and baseballprospectus.com.