The Seattle Seahawks Just Got a $45 Million Ticket To the Super Bowl
The Seattle Seahawks have gotten off to a strong start during the 2020 NFL season. However, their defense has been awful, which is a cause for concern considering how this team has Super Bowl aspirations. Well, the Seahawks just made a big move by adding a player that could be their $45 million ticket to the Super Bowl. That player is former Cincinnati Bengals star, Carlos Dunlap.
The Seattle Seahawks' defense has not been good in 2020
The Seattle Seahawks have been one of the best teams in the NFL so far this season. They started the year 5-0 before falling to 5-1 when losing to the Arizona Cardinals 37-34 in overtime during Week 7.
The reason they have been so good has been their offense. It is leading the NFL in points per game, as Seattle is averaging 33.8 per outing. Russell Wilson is playing at an MVP level for the Seahawks, too, as he has thrown for 1,890 yards, 22 touchdowns, and six interceptions. He has also run for 237 yards.
Around Wilson are some great weapons, as he has Chris Carson at running back, who has 323 rushing yards and 147 receiving yards. Wilson also has two excellent receivers in Tyler Lockett and D.K. Metcalf. Lockett has 45 catches for 542 yards and seven touchdowns, while Metcalf has 24 catches for 519 yards and five touchdowns.
However, Seattle's defense has not been very good at all, as they are allowing 28.7 points per game. They don't have many guys who can rack up the sacks, either, as two guys lead the team in sacks with only two of them.
Seattle's star safety, Jamal Adams, has missed three games so far this season, though, so once he returns, their defense should be much better, but it could still certainly use some help, especially with pass rush.
Carlos Dunlap has been a star for the Cincinnati Bengals
Carlos Dunlap entered the NFL when the Cincinnati Bengals selected him in the second round of the 2010 NFL draft. He became a star for the Bengals quickly too.
In his rookie season in 2010, Dunlap recorded 9.5 sacks for the Bengals in 12 games. Then, after recording 4.5 and 6 sacks in 2011 and 2012, he recorded 7.5 sacks and 58 total tackles in 2013. Dunlap then took another step in 2014, when he had eight sacks and a career-high 66 total tackles.
During the 2015 season, though, he became a star. Dunlap recorded 13.5 sacks that season to go with 55 total tackles. He ended up earning his first Pro Bowl selection too. Dunlap then earned another Pro Bowl selection in 2016 with eight sacks. He since hasn't had fewer than 7.5 sacks in any of the past three seasons, either.
The Bengals ended up rewarding Dunlap for his play, as he signed a $45 million extension with the Bengals in 2018, per Sports Illustrated. However, this season, Dunlap has been frustrated with his role in the Bengals' defense. He played in fewer than 50% of the Bengals' defensive snaps in each of the team's last three games, and he only played in 23% of the snaps in their most recent game against the Cleveland Browns.
The Seattle Seahawks traded for Carlos Dunlap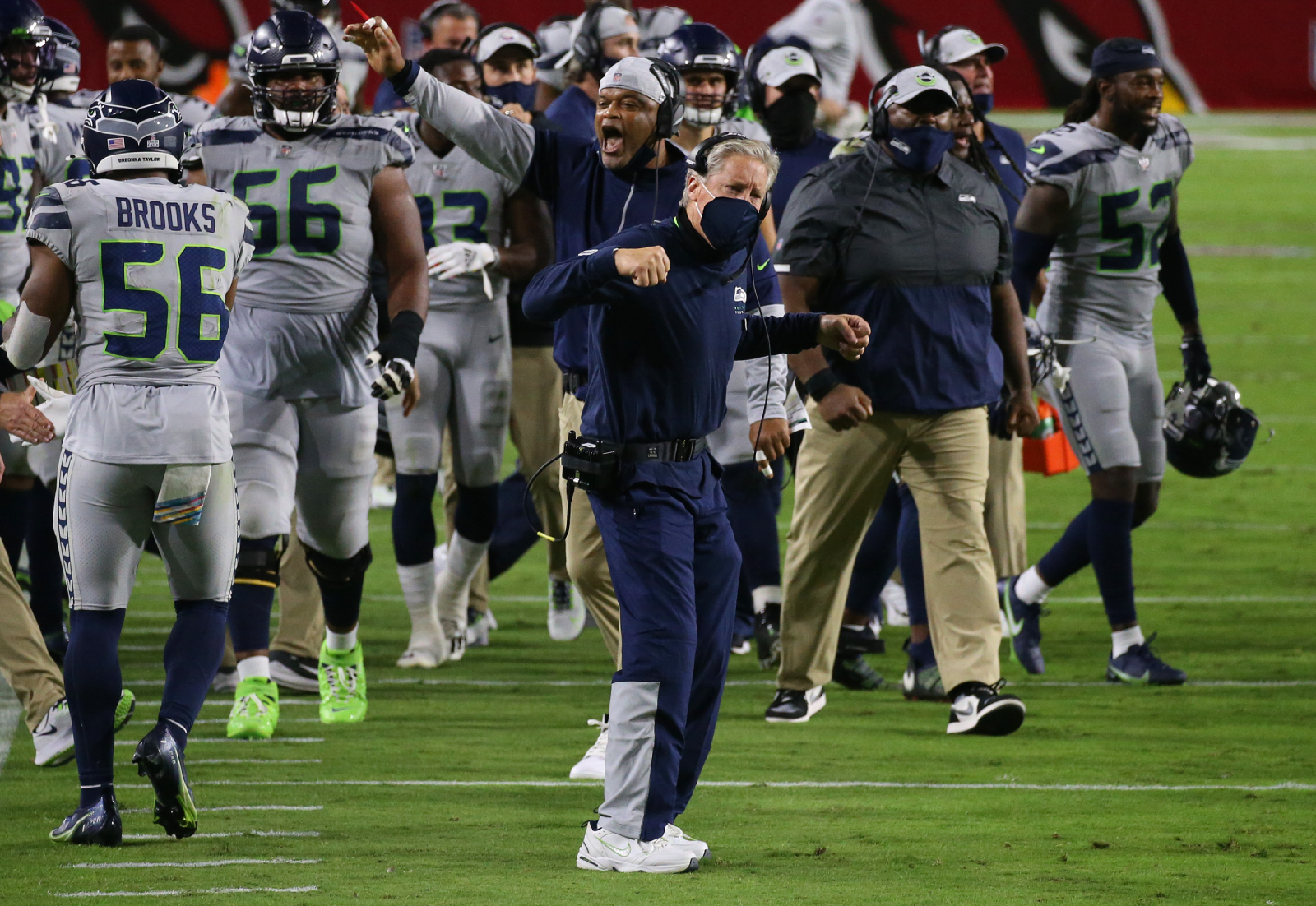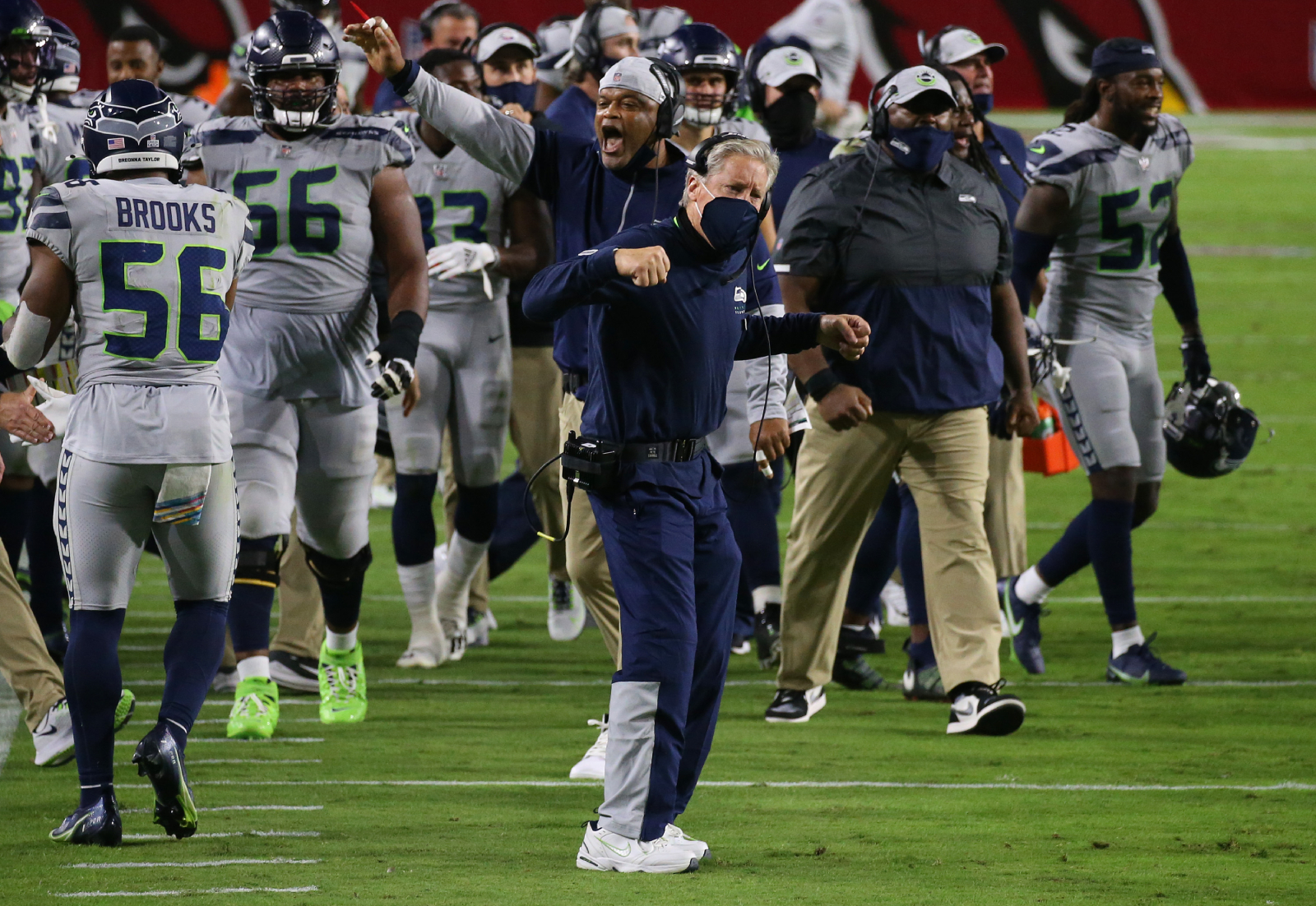 The Seahawks now have their answer to their pass-rushing problem, as the Bengals traded Dunlap to Seattle for offensive lineman B.J. Finney and a seventh-round pick, according to ESPN.
This move could ultimately get the Seahawks to the Super Bowl. Their offense is fine, but their defense has allowed the most yards of any team through six games in NFL history, according to ESPN. They need someone who can get to the quarterback.
Seattle has that now.
Dunlap's abilities can help the Seahawks' defense tremendously. So, now, if the defense can play at a decent level while the offense continues to play at the same elite level that it has been, Seattle will be very, very difficult to beat.
The Seahawks potentially just got their $45 million ticket to the Super Bowl.
Stats courtesy of Pro Football Reference