The Secret Ways NFL Players Stay Warm During Freezing Games
The NFL is so intertwined with the rapidly changing fall temperatures that coaches consider the weather in their strategy as much as other aspects of the game. Icy cold weather creates a sense of drama and spectacle for fans, but what about the players on the field? How do they deal with freezing temperatures during a game?
The effects of cold weather   
The NFL preseason begins August 1 just after training camp ends. Regular-season play ends in late December, while the postseason wraps up in the first week in February. All said and done, football lasts just over five months of the year.
NFL players expect to play in a wide range of conditions, from the dog days of summer into the dead of winter. Depending on where your team plays, things can get downright arctic come January.
Some teams' stadiums are located in colder parts of the U.S. So the New England Patriots and Green Bay Packers may have a slight advantage when it comes to playing in colder weather. For players who aren't used to cold practice conditions, the chilly temperatures can wreak havoc on the field. It's harder to catch a pass and easier to strain a muscle or sprain a joint when the weather is cold.
The coldest games in NFL history
The list of the coldest NFL games ever played is short and distinguished. In 1994, the Bills hosted the Raiders in Buffalo during a -32 degrees Fahrenheit wind chill. In 1972, the Bears/Vikings division rivalry hit new highs and lows at Metropolitan Stadium with a -2 degrees Fahrenheit temperature and -26 degrees Fahrenheit wind chill. 
But no game is more famous than a 1967 matchup between Dallas and Green Bay, also known as the Ice Bowl, reports USA Today. During the game, temperatures reached a frigid -15 degrees Fahrenheit with a bone-stripping wind chill of -48 degrees Fahrenheit. Notably, the Packers won out in the end, 21-17.
The secret ways NFL players stay warm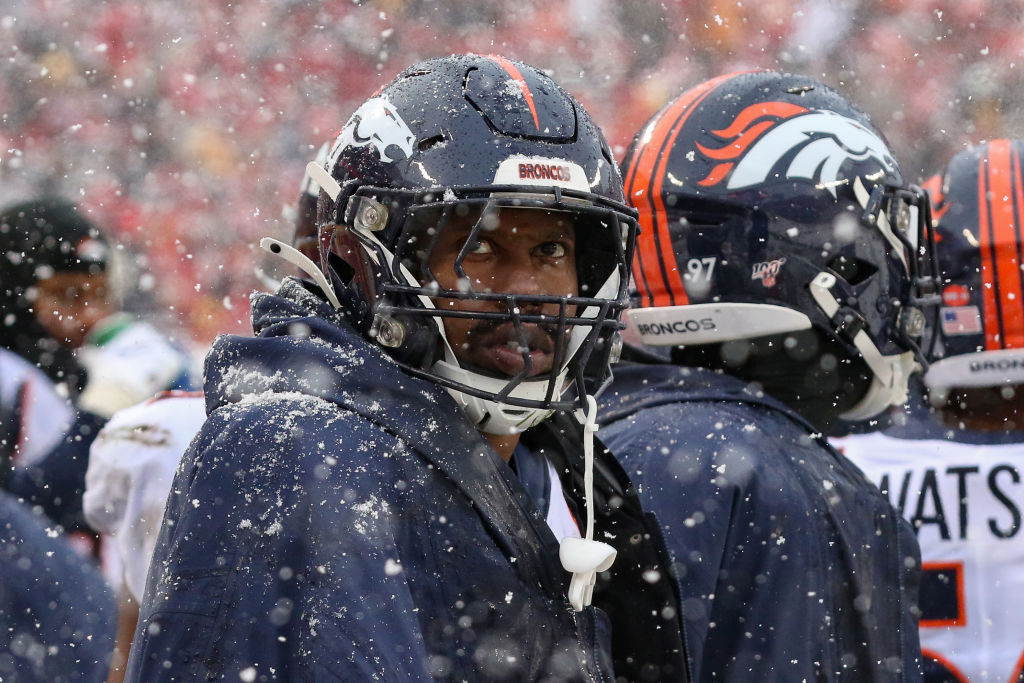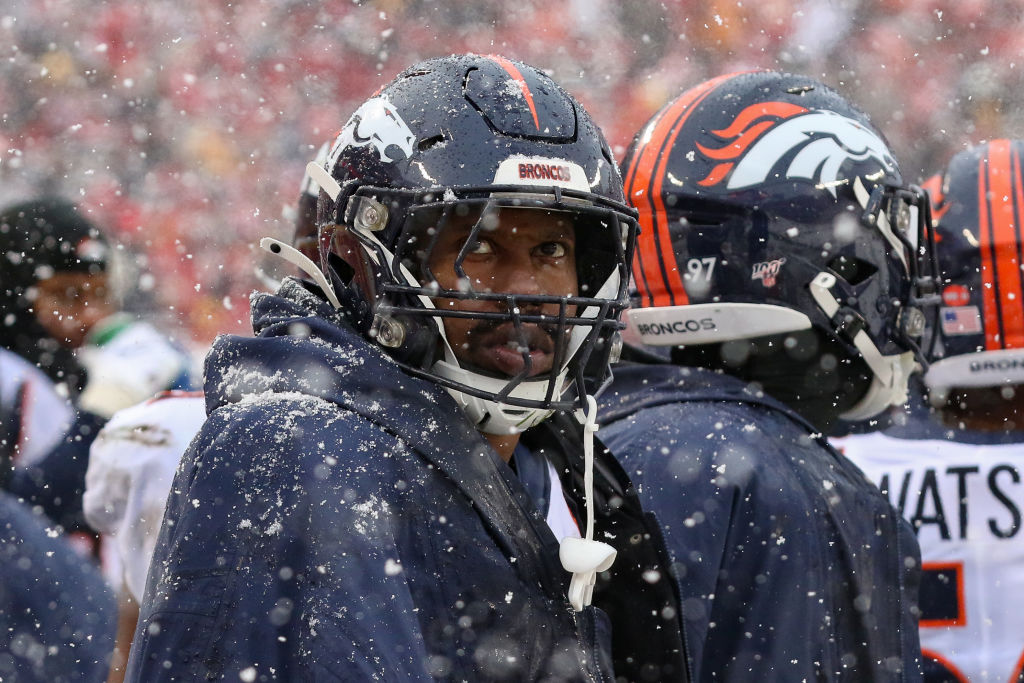 While games like the Ice Bowl are few and far between, teams with schedules that take them to the Northeast and Midwest can expect to play a freezing game or two in late December and maybe even January if they're lucky. Here are NFL players' best tips and tricks for staying warm.
1. Heat packs and muffs
Nothing beats the tried-and-true method of battery-operated hand warmers — like the ones you find at sporting goods stores — and warming sleeves worn around the waist. The two are usually used together, both warmers and sleeves have packets that are installed inside the sleeve. Quarterbacks who require full hand dexterity usually prefer this method.
2. Heated insoles
A player's feet are at an increased risk of injury in cold weather. After all, leather and canvas only do so much to protect against the elements. That's why shoe manufacturers now make special warming insoles that help prevent dangerous conditions from setting in.
3. Antiperspirants
If a player doesn't have heated insoles, he can use an old school trick to stay warm. Cold temperatures are exacerbated by sweat against the skin, particularly inside shoes. Spraying an antiperspirant inside footwear before the game can greatly reduce the chill from evaporating sweat.
4. Blowers, helmet warmers, and heated benches
Old-school tricks are great in a pinch, but sometimes the weather requires technological advancements. Heaters and blowers generate the most warmth but come with the added risks of fire and injuries. Instead, many teams install heated benches with helmet warmers against the backrests.
Some teams, like the Packers, even go the extra mile to have a heated field installed in order to take the edge off a deep freeze, reports the New York Times.
5. Dress in layers
When all else fails, players must dress in layers for more subarctic games. Long-sleeve shirts and athletic tights are common beneath pads and jerseys and can be the most reliable way for players to retain body heat during frozen, late-season games. 
In the end, winter weather is part of the game. Staying warm in late-season and post-season play is a mix of common sense, equipment, and technology.