The Steelers Foolishly Doubling Down on Their Biggest Offseason Mistake Will Cost Mike Tomlin a Shot at NFL History
The Pittsburgh Steelers had to make a tough decision this past offseason.
Despite winning the AFC North with an impressive 12-4 record, it became increasingly clear that longtime franchise quarterback Ben Roethlisberger was on his last legs. Between age, nagging injuries, and an overall regression of arm strength and skill, "Big Ben" was no longer playing at a high level.
There were fleeting talks of the Steelers acquiring a new QB through trade or the draft. However, the front office opted to restructure Roethlisberger's contract and have him return for another season. Thus far, it's proving to be a disastrous decision.
BIg Ben is hurting the Steelers' offense
The Steelers are 1-3 and sit dead last in a competitive AFC North. The Baltimore Ravens, Cincinnati Bengals, and Cleveland Browns have all jumped out to 3-1 starts, and all three teams have above-average starting quarterbacks.
The Steelers, on the other hand, are feeling the effects of their offseason gamble. Many contributing factors play into their poor start, but Roethlisberger's declining play ranks atop the list.
Roethlisberger is averaging just over 250 passing yards per game, he's already thrown four interceptions, and his quarterback rating sits at an abysmal 36.3. The veteran QB is really struggling to push the ball downfield and is essentially immobile in the pocket.
To make matters even worse in Pittsburgh, it appears they have no real intention of exploring a change at the position anytime soon.
The Steelers are doubling down on their mistake
When questioned about Roethlisberger's status as the Steeler's starting quarterback, head coach Mike Tomlin responded, saying he's "absolutely" the best option under center.
The numbers would suggest otherwise, Tomlin.
Tomlin continued to highlight Roethlisberger's lack of mobility as a reason the Steelers' offense is struggling at the moment. However, he stated that nothing could be changed in terms of mechanical alterations.
"Everything except mobility," said Tomlin. "I don't have an answer for that or lack thereof. Ben used to be able to run really good when he was young. Those days are behind him."
"Other than that, I don't see much that isn't a discussion in terms of technical alterations or quality of play that can be improved."
The Steelers don't have the greatest backup quarterback room (Mason Rudolph, Dwayne Haskins). However, it's still concerning to hear Tomlin not even suggest the possibility of making a change.
Mike Tomlin is losing a shot at NFL history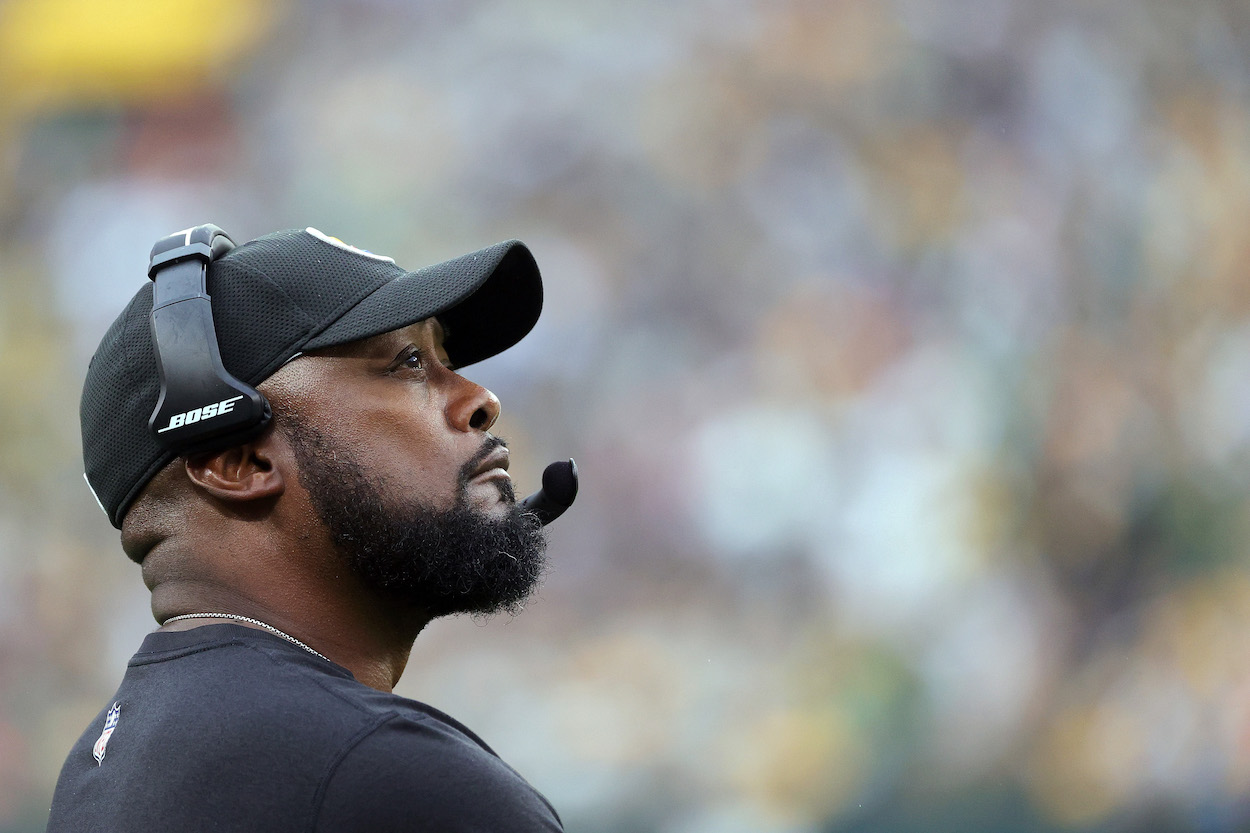 Mike Tomlin is going to go down as one of the greatest head coaches in NFL history. However, this Roethlisberger debacle is costing him a chance at history.
Tomlin tied the NFL record for consecutive seasons without a losing record (14) last year and is presumably hungry to break the record. Off to a 1-3 start thanks to Roethlisberger's poor play, it's hard to imagine the Steelers finishing the year with a record north of .500.
They'd have to win eight of their next 13 games to do so. It's a challenging task considering the state of the AFC North at the moment.
Oh well, the Steelers can only blame themselves at the end of the day.
All stats courtesy of Pro Football Reference.
RELATED: The Steelers' Massive $14 Million Dilemma Is Opening the Door for Lamar Jackson and Baker Mayfield to Take Control of the AFC North