The Surprising Reason Why Phil Mickelson Is Wearing a Long-Sleeve Dress Shirt During the 2018 Players Championship
Fashion and apparel choices always make headlines on the PGA Tour. And sometimes, a golfer will end up garnering more attention for their t-shirt than their chip shot. Such was the case during the 2018 Players Championship when tour veteran Phil Mickelson showed up to TPC Sawgrass in Florida wearing a long-sleeved button-down shirt — not exactly an ensemble choice that screams "golf pro." Here's the real reason Phil Mickelson wore a long-sleeve button-down shirt at the Players Championship. (And check out page 7 to see if he continued the trend at the US Open.)
First: Why people were surprised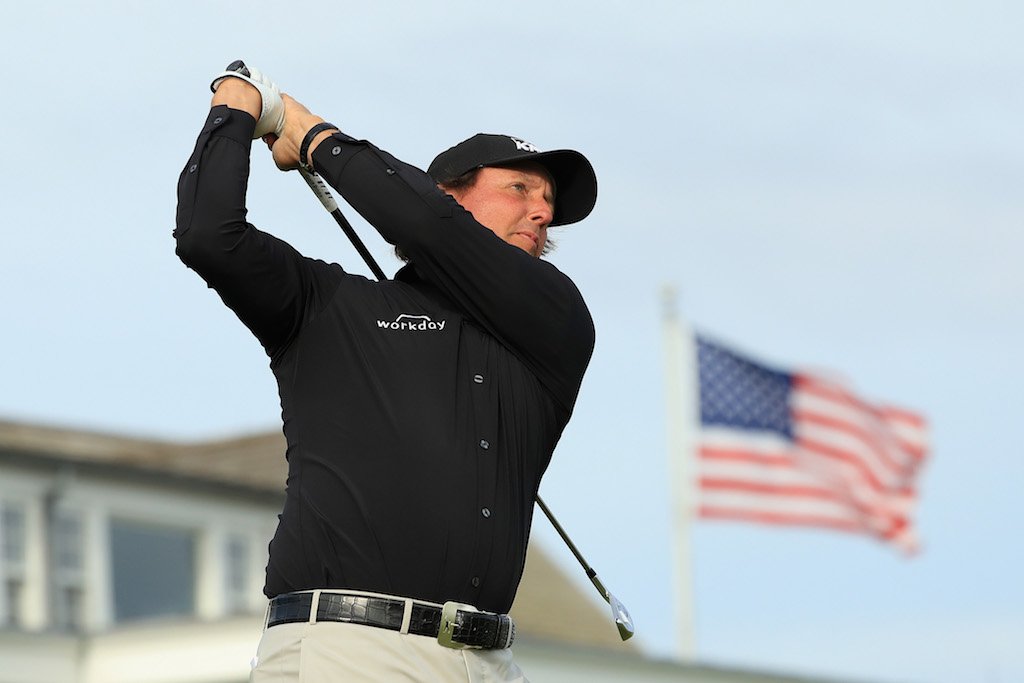 Sure, Lefty isn't the first golfer to rock a full sleeve on the links. (In fact, he was reportedly seen practicing in a similar shirt ahead of The Masters.) But the weather the weekend of the Players Championship made his fashion choice an odd one. Temperatures at Ponte Vedra Beach reportedly ranged from 78-degrees to about 85-degrees. (And that's before you factor in roughly 80% humidity for the entire weekend.) The reported three miles-per-hour "winds" surely weren't enough to warrant wearing long sleeves, let alone a dress shirt.
Next: However, here is …
Why nobody should be surprised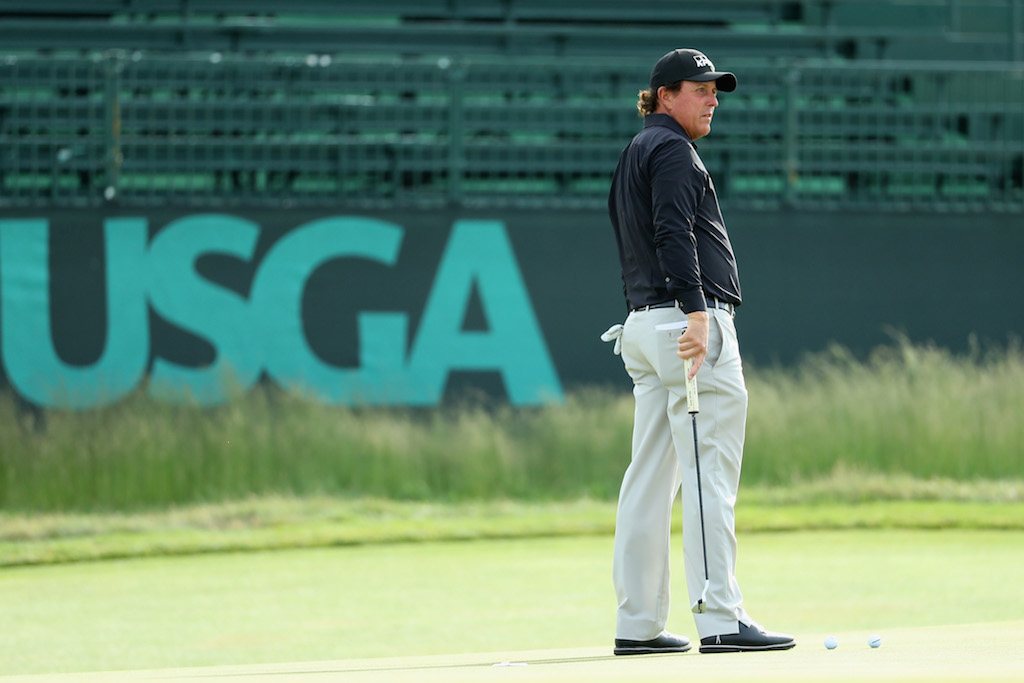 Long story short: Phil Mickelson does his own darn thing. He isn't interested in what other players on the course are into. And he isn't going to wear a certain style of shirt because it's what Rory McIlroy or Jordan Spieth are wearing. (He sure as heck isn't going to try wearing the neon pants that Rickie Fowler has made a signature part of his wardrobe.) So if Lefty has it in his head that he's going to wear a long-sleeve shirt despite the hot weather, then that's what he's going to do.
Next: Of course, it goes beyond just what he wants …
The reason behind the shirt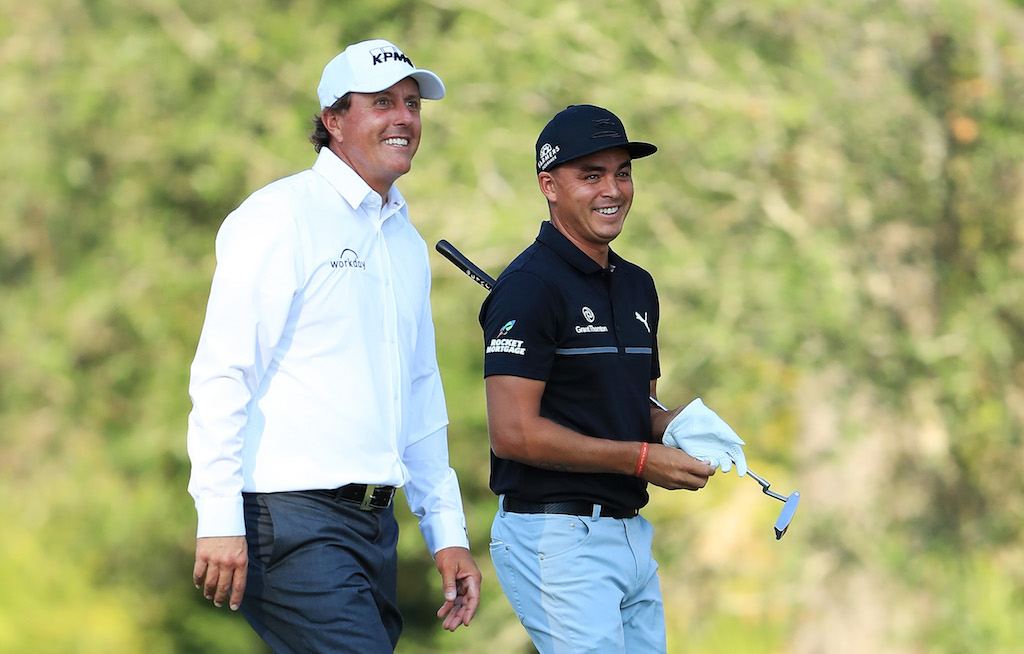 Of course, this isn't any old brand of dress shirt that Mickelson is sporting. The white button-down was crafted by Mizzen+Main, a menswear brand specializing in everything from casual wear to — you guessed it — dress shirts. The brand, whose shirts range from $50 polos to $150 button-downs, is also one of Mickelson's biggest sponsors. (More on that on page 5.)
Next: From the founder himself …
The brand's two cents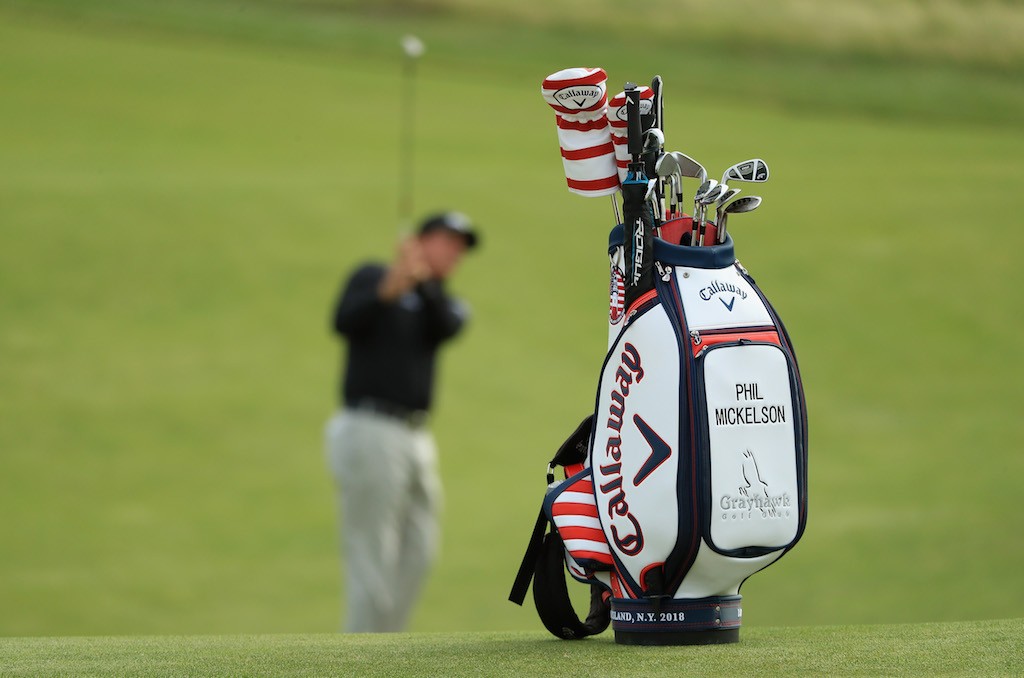 Clearly, Mizzen+Main were less concerned with the heat and more with Mickelson sporting their product. Which is understandable, since Mickelson is one of the most recognizable faces on the PGA Tour."Phil is one of the most well-known golfers of all time and loved by virtually every fan in golf," Mizzen+Main founder Kevin Lavelle told ESPN. "Having someone at this level demonstrate so clearly the performance capabilities of our dress shirts while competing is absolutely phenomenal."
Next: You're probably dying to know …
What Phil thinks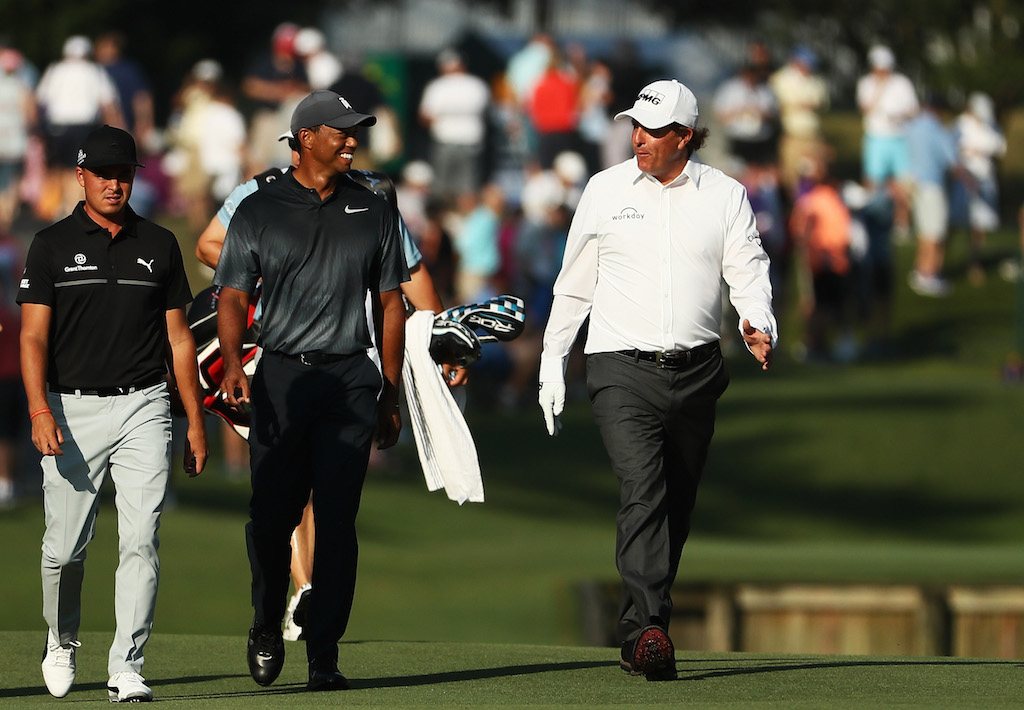 "I like to be a trendsetter," Mickelson told ESPN of his slick dress shirt. He also stated in a company press release: "I was waiting to find the perfect apparel partner that allowed me to move from the boardroom to the golf course." (If you aren't familiar with Mickelson, he has a big sense of humor. We aren't entirely sure how many boardrooms he actually frequents.) Knowing Mickelson well, Tiger Woods joked with him: "The only thing that was missing was a tie."
Next: It doesn't stop at shirts …
Other big sponsors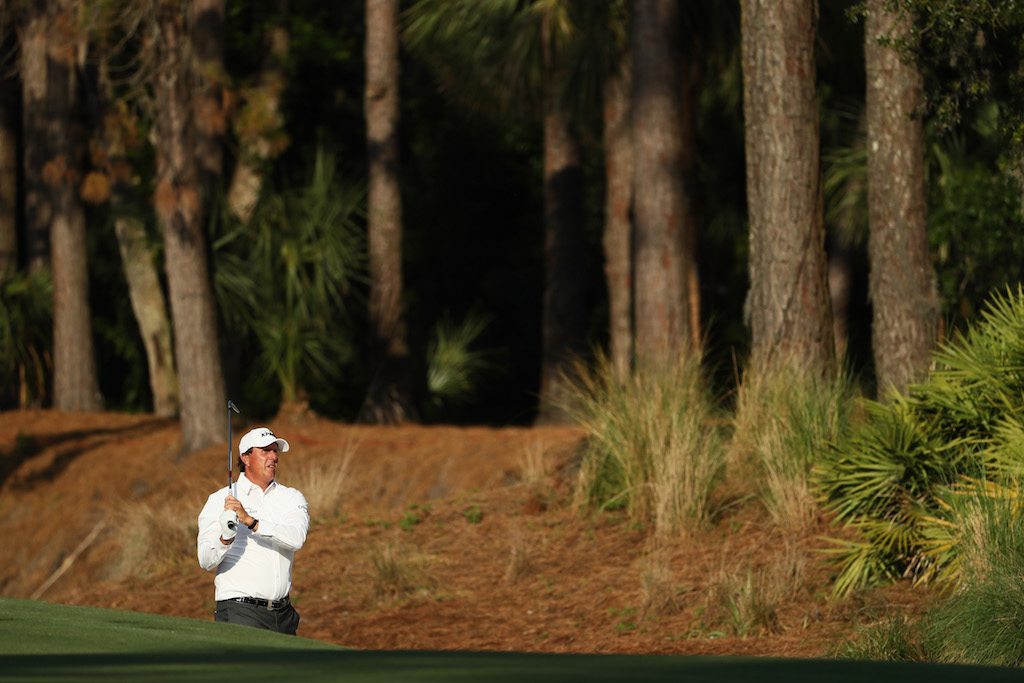 As The Cheat Sheet recently pointed out, Mickelson is one of a handful of professional athletes who make more money from endorsements than they do from their big salaries. As Forbes tells us, Mickelson is sponsored by Rolex, ExxonMobil, KPMG, Workday, and Callaway. (And that's before we get to the TV commercials he does.) He also owns equity in Mizzen+Main, as does NFLer J.J. Watt.
Next: Finally, the big question …
Did the shirt improve his game?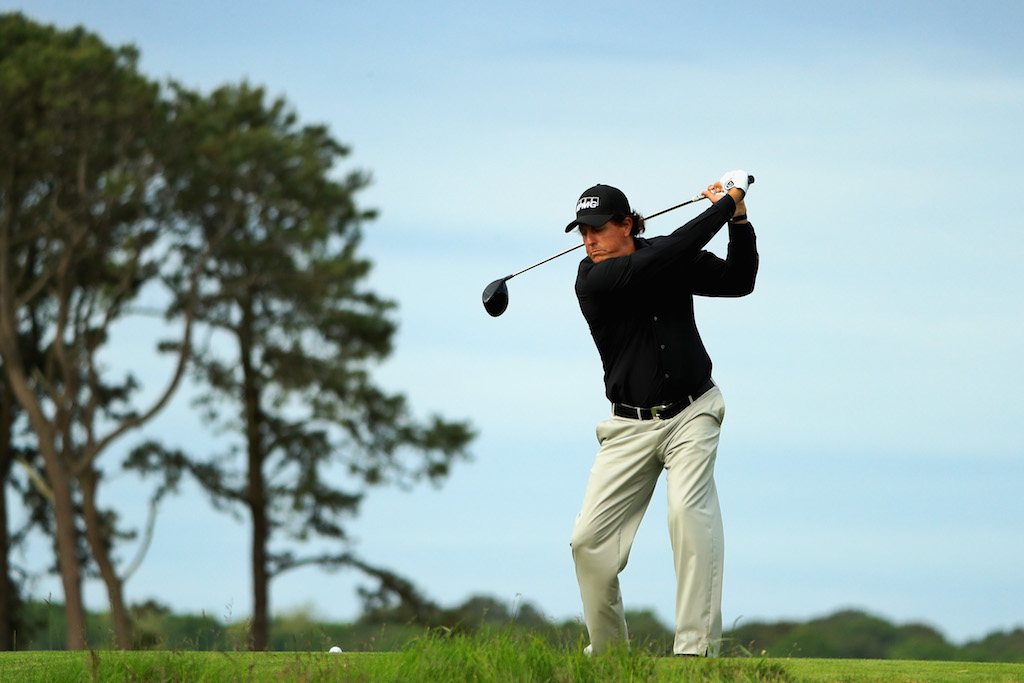 The shirt may have looked pretty snazzy, but it, unfortunately, didn't do much for Lefty's golf game. Mickelson was cut after Round 2, finishing 8-over at the end of the second day at the Players Championship. However, we fully expect to see Mickelson sporting Mizzen+Main's shirts all season long … Although it appears he already opted to wear the brand's polo for the dry, sunny conditions at the 2018 US Open.