The Surprising Way Taysom Hill Ended Up Playing for Sean Payton and the Saints
Drew Brees is in the twilight of his NFL career, and the New Orleans Saints are starting to consider the future. Right now, they're looking at one man, Taysom Hill, as their potential quarterback when their franchise star retires. They also have Jameis Winston, but Hill is the one getting the chance to shine right now.
The QB has been a big part of their offense for the last few years, even if it's a part-time role. Hill is clearly a favorite weapon of head coach Sean Payton. But when did the Saints coach first spot Hill and sign him? The story may surprise you. 
Taysom Hill's NFL career
According to Pro Football Reference, the New Orleans Saints signed Hill in 2017. During that time they've used him sparingly as a passer, but much more as a receiver. The team likes inserting Hill on trick plays where they can showcase his talents in a way the defense doesn't see coming. Because of his athleticism, he's often a threat to pass or run with the ball depending on where he receives it. 
Hill provides the Saints' offense with a breath of fresh air as a player who can do it all. That said, they do have an aging quarterback in Brees. As good as Brees has been, sooner rather than later the Saints are going to have to make a decision on his successor. This season, they'll get a little closer to determining whether Hill is the man they want for that job. They already signed him to a relatively big-money deal, so they have a fair amount of confidence in the 30-year-old vet.
The big opportunity Hill received this year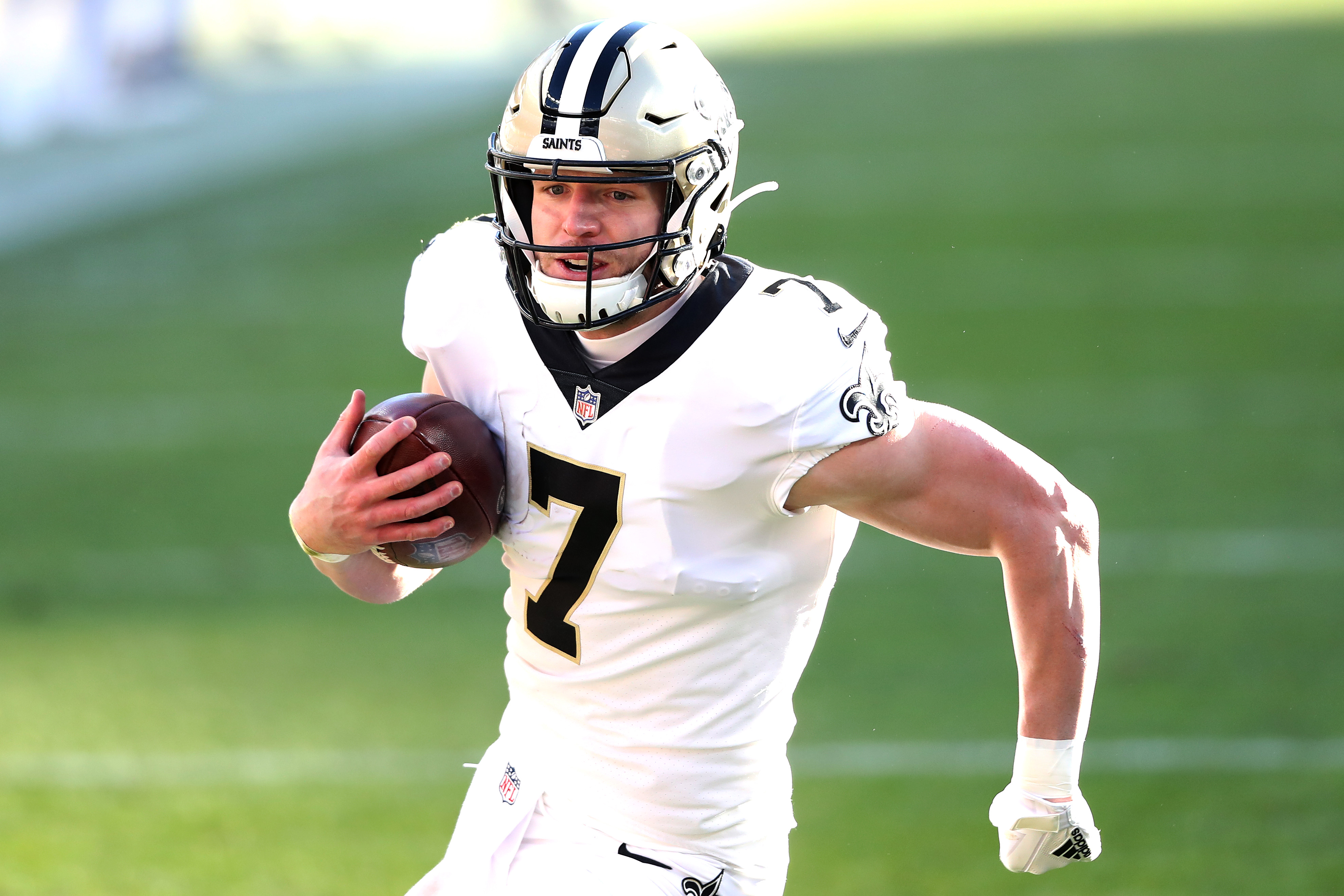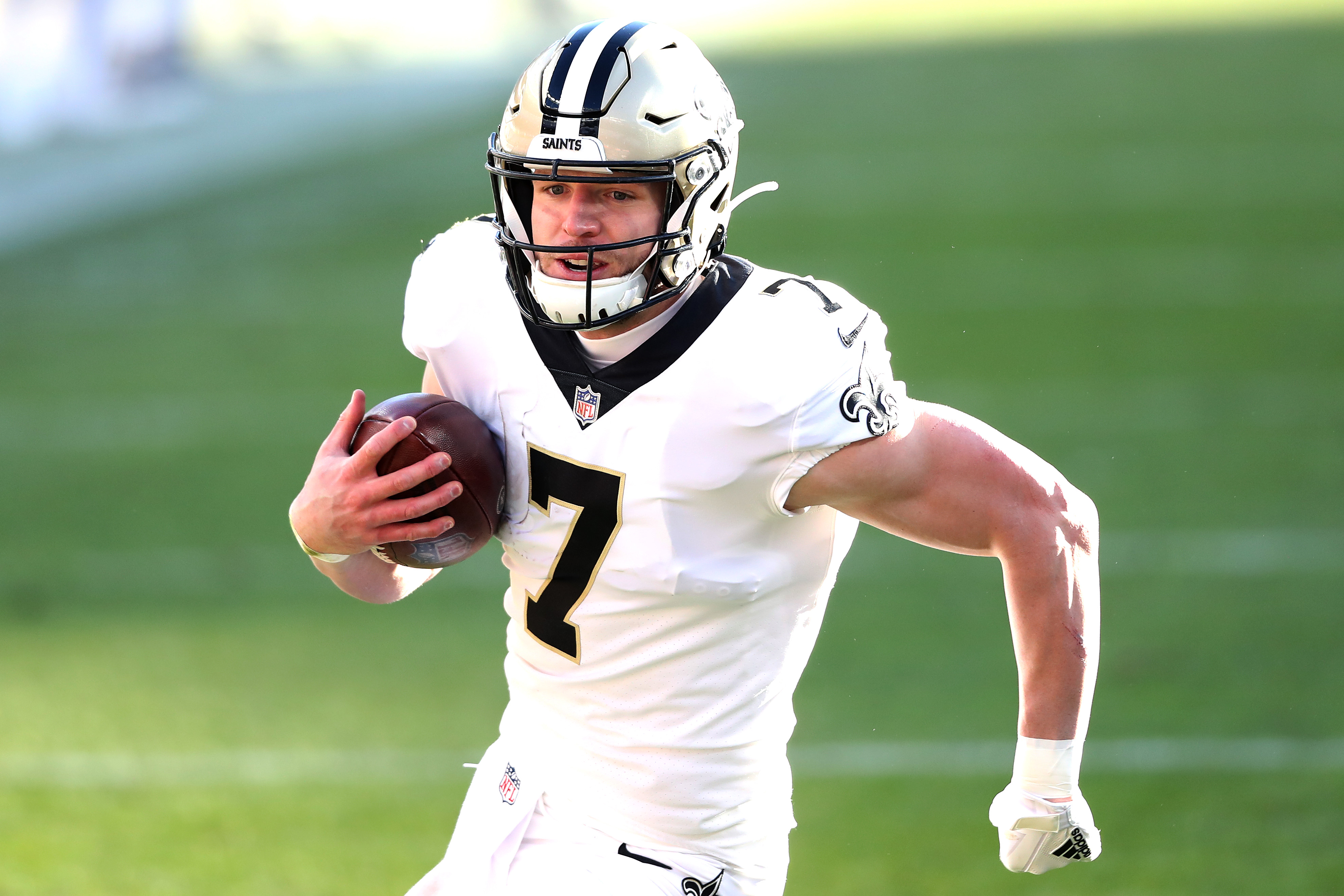 Because of an injury to Brees, Hill recently got the opportunity to make his first career start. In a game against their NFC South division rival the Atlanta Falcons, Hill looked great. The Saints won the game 24-19. USA Today reported Hill completed 18 passes for 233 yards and a passer rating of 108.9. He also had 51 rushing yards and two rushing touchdowns to boot. 
The Saints may not have the next Brees in-house, but if they do make the decision to hand the reins over to Hill eventually, he's at least off to a good start. 
The surprising way Taysom Hill ended up playing for Sean Payton's Saints
So how was Payton introduced to Hill and his game? Adding him to the roster was far from an intentional decision. Payton was actually scouting another player when he noticed Hill while watching game film. He recounted the story of the first time he saw Hill play on the Rich Eisen Show: 
"The final cutdown every year comes right before the first weekend of the regular season, so the weekend prior everyone cuts down to their final 53 at that time…they had asked me to look at a practice squad candidate at receiver. It was Max McCaffrey…

So I was watching Green Bay film of the preseason…and it just so happened the plays he was getting in are the second half of preseason games, and they all happen to be with this quarterback, number 7, Taysom Hill." 
Payton's interest was piqued. What made Hill stand out was just how much he seemed to inspire and motivate the players around him. Payton immediately noticed how much the other Packers' players supported him: 
"When he scored on that play, all ten other players were in the end zone celebrating with him. You could tell on film this was a young player in his rookie year out of BYU that his teammates were certainly playing for." 
Payton requested more footage on Hill after adding McCaffrey to the practice squad. Soon after, Hill joined the team.