The Tennessee Titans Just Admitted That They Made a Massive $9.5 Million Mistake
Many people have considered the Tennessee Titans to be one of the best teams in the NFL this season. However, after two straight losses, the Titans have officially admitted that they made a $9.5 million mistake by signing a certain player. That player is former All-Pro linebacker Vic Beasley as he has been a complete bust during his time in Tennessee.
Vic Beasley was a star for the Atlanta Falcons
RELATED: The Tennessee Titans Are Completely Wasting $22.5 Million on Players Who Have Stunk This Year
In college, Vic Beasley was dominant for the Clemson Tigers. After racking up eight sacks in 2012 for the Tigers, he recorded 13 in 2013 and nine in 2014. Beasley ultimately earned Consensus All-American honors in 2013 and 2014, and he was the 2014 ACC Defensive Player of the Year.
His play in college led to Beasley becoming a top pick in the 2015 NFL draft, as the Atlanta Falcons selected him with the No. 8 overall pick. Beasley then became a star for the Falcons.
He only recorded four sacks in 2015, but in 2016, Beasley led the NFL in sacks with 15.5, and in forced fumbles with six. This helped him become a Pro Bowl selection and a First-Team All-Pro. He also helped lead the Falcons to the Super Bowl that season.
Beasley has not been quite as good since then. He had five sacks in 2017 and 2018 but then recorded eight sacks in 2019 to go with a career-high 42 total tackles. Atlanta chose not to re-sign him, though, as they most likely could not have given him a pricy extension, according to Sports Illustrated. 
Beasley then signed with the Tennessee Titans earlier this year on a one-year contract worth $9.5 million, per Spotrac. 
He has been a major bust for the Tennessee Titans
RELATED: Peyton Manning Was 'Pretty Close' to Signing With the Tennessee Titans in 2012
Things did not start well for Beasley and the Titans. According to ESPN, he reported to camp 10 days late because of an unexcused absence, and he ultimately got fined $500,000. Then, once Beasley got to camp, he got placed onto the non-football injury list.
Since the season has started, though, Beasley has been an absolute bust for the Titans.
Beasley has not recorded one sack for Tennessee and has only racked up three total tackles in five games. Beasley's lack of ability to pressure the quarterback, in addition to Jadeveon Clowney's, has resulted in Tennessee being tied for 30th in the league with seven sacks as a team. It has also led to them having one of the worst passing defenses, as Tennessee has allowed the ninth-most passing yards this year and the fourth-most passing touchdowns.
When asked about Beasley's play, Titans coach Mike Vrabel said this.
"At this point in the season, teams are going to go in one of two directions, they're going to keep getting better or they're not, and we were a team last year that continued to improve. That's my charge now, is to make sure that we're one of those teams that keeps getting better," Vrabel said, according to ESPN.
The Tennessee Titans admitted that they made a $9.5 million mistake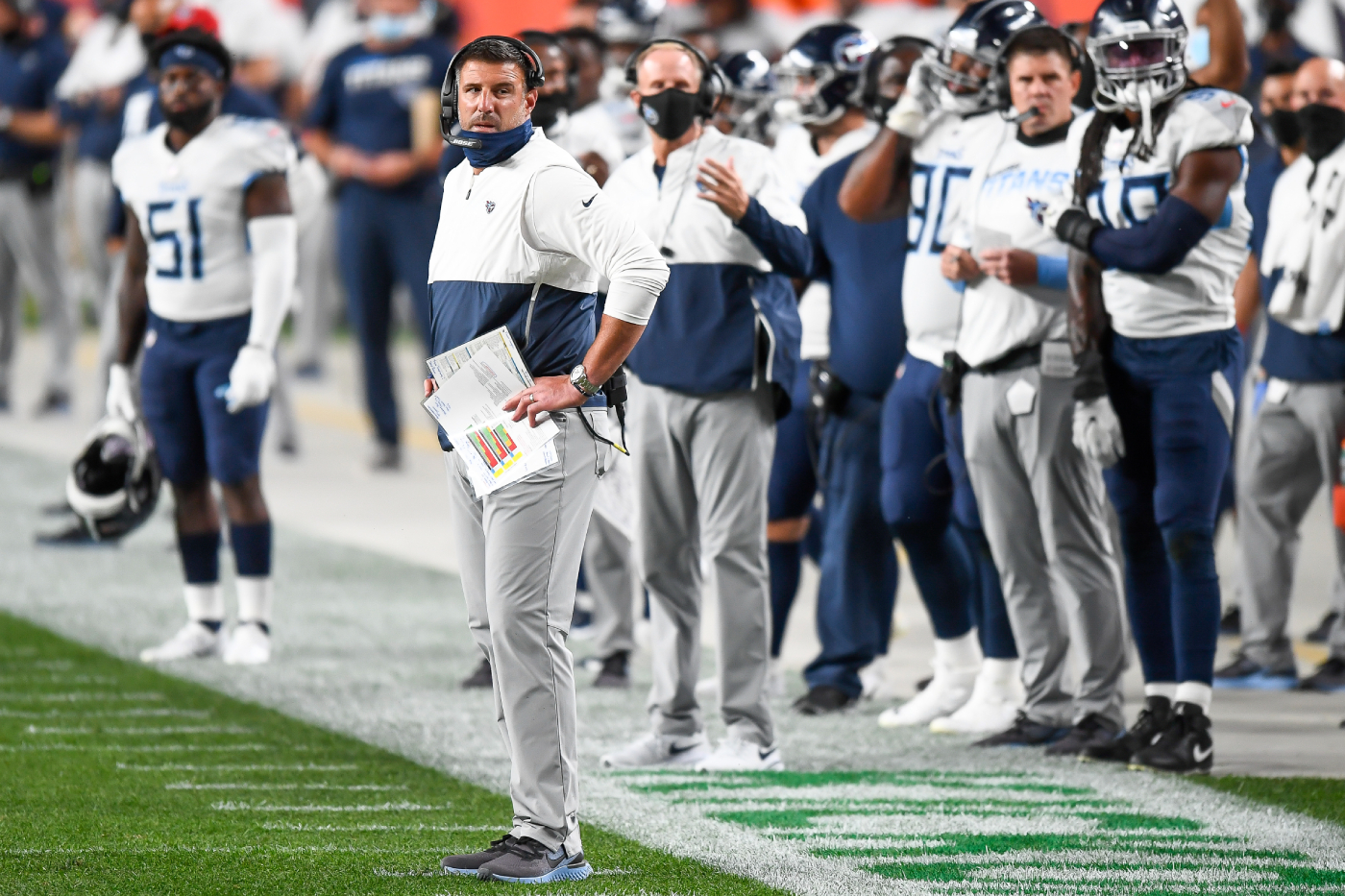 RELATED: Derrick Henry Is Proving Football 'Experts' Might Not Be So Smart
Vrabel's quote might have hinted at what the Titans were about to do. Tennessee announced on Nov. 3 that the team notified Beasley that he would be released on Wednesday.
This is essentially admitting that they made a massive mistake by signing him. Coming off of a season where they went to the AFC Championship Game, the Titans were hoping that Beasley could do something similar for them that he did for the Atlanta Falcons, which was pressure the quarterback at an elite level and help them get to the Super Bowl.
Beasley didn't do that at all during his time in Tennessee.
The Tennessee Titans have a lot of work to do, especially after losing to the Cincinnati Bengals in Week 8. It appears that they are cutting ties with some players who are hurting them, though, which includes Vic Beasley.
Stats courtesy of Sports Reference and Pro Football Reference