The Time is Right for the Bengals to Make Moves in Free Agency
The Cincinnati Bengals have never been known for winning. Not winning a playoff game since 1990 and never winning a Super Bowl, Bengals fans haven't had much to be happy about over the years. That could change soon though. With possession of the No. 1 pick in the draft and some money to spend, the Bengals could go from losers to winners in 2020.
Joe Burrow could be the Bengals' franchise quarterback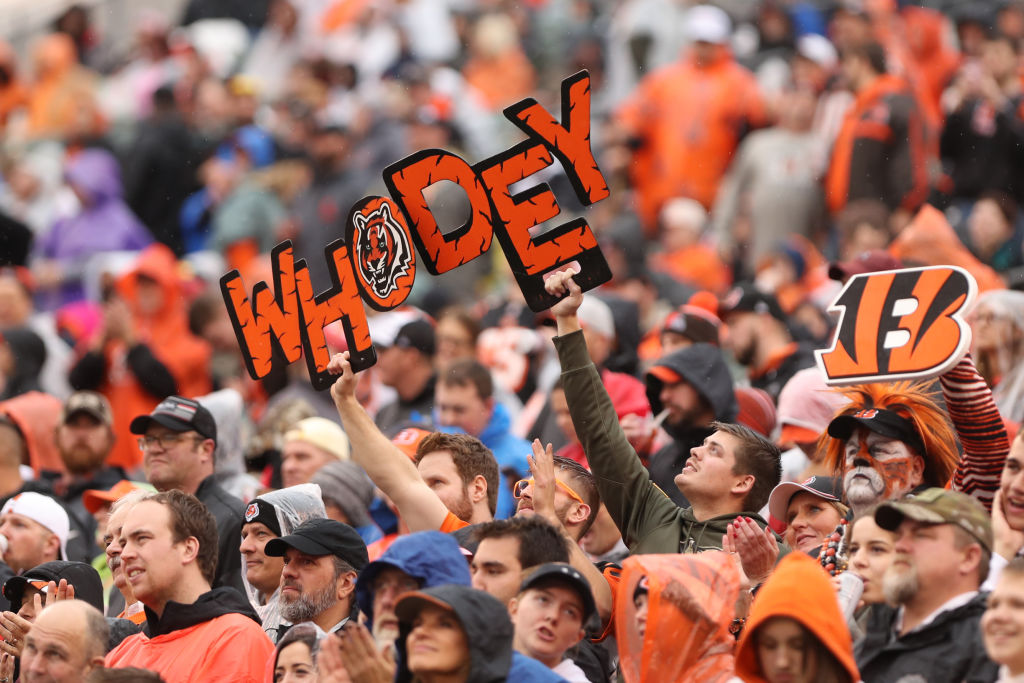 Many fans hoped Carson Palmer was their savior when the Bengals drafted him with the first overall pick in 2003. That ultimately did not pan out. Palmer did have some success in Cincinnati, but he never won a playoff game with the team and left after the 2010 season.
Cincinnati has since had Andy Dalton as its quarterback, and while he is a decent QB, he has never been viewed as a franchise guy. Dalton is now in the final year of his contract and could be moved via trade though. So with that, and with the Bengals having the No. 1 overall pick in this year's draft, many expect them to move on to a new gunslinger.
That man is expected to be Heisman Trophy winner Joe Burrow.
Burrow is an Ohio guy as he went to Athens High School in The Plains, Ohio. He then went on to play college football at Ohio State. His time at OSU did not work out though, and that resulted in Burrow transferring to LSU.
That ended up being a life-changing decision.
After having a decent 2018 season, Burrow had a magical year in 2019. Throwing for 5,671 yards, 60 touchdowns, and only six interceptions, Burrow ultimately won the Heisman Trophy and led LSU to a national championship.
He went from being an afterthought in the NFL draft to the top prospect, and the Bengals have a chance to bring him home.
Weapons are in place
The Bengals went 2-14 in 2019, but they do have some nice weapons on the offensive end.
With Dalton and Ryan Finley both lining up under center last season, Bengals wide receiver Tyler Boyd caught 90 passes for 1,046 yards and five touchdowns. They also had three guys in Auden Tate, Alex Erickson, and John Ross gain over 500 receiving yards, and Ross did that in only eight games.
In the backfield, they also have a good young running back in Joe Mixon who ran for 1,137 yards last season. He could potentially take some pressure off Burrow and the passing game if the Bengals do indeed select Burrow.
This is all in addition to having A.J. Green, an All-Pro receiver who did not play in 2019 due to injury. The Bengals are expected to use the franchise tag on Green, according to Pro Football Talk, and Burrow said he would like to have him on the roster if he is selected by Cincinnati.
Even with all of this talent, this is not a very good team and the front office still has a lot of work to do.
Now is the time for the Bengals to be active
Throughout the years, the Bengals have never been an organization that spends a lot of money in free agency. That could be a big reason why they have not had much success.
That could change this season though.
According to NFL Network Insider Ian Rapoport, the Bengals are expected to be active in free agency. They have the money to do it too. According to the Cincinnati Enquirer, the Bengals have around $44.7 million in projected cap space. They could also potentially free up over $35 million if they cut Cordy Glenn and Dre Kirkpatrick, and trade Dalton. That would give them the fourth-most cap space in the entire NFL.
That is certainly enough money to help improve a defense that was 25th in the NFL in points allowed per game, as well as an offensive line that allowed 48 total sacks last season. Burrow is a type of quarterback that can instantly make the Bengals a winner. However, that is something much harder to do without a good defense and without a good offensive line to protect him.
The offensive weapons are already there, and they will soon have their quarterback of the future. So, now is the time for the Bengals to spend money in free agency and to finally build a winner. The fans are certainly ready for it.