The Top 10 Best Team USAs in International Basketball History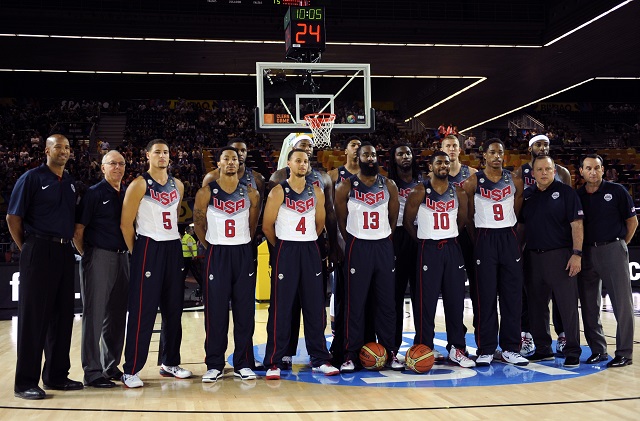 As you read this, Team USA's basketball team is comfortably tearing through the competition on their way to the round of 16 for the 2014 FIBA World Cup. They stomped Finland by nearly 60 points. The U.S. is good at basketball even when we're missing some of our best and brightest due to injury, absenteeism, or fatigue. Go figure. If you're interested in the Box Scores, you can find all of this year's right here, courtesy of FIBA.
But how do they measure up to our international teams of yesteryear? The 2012 Olympics saw a spot of short-lived but eminently enjoyable controversy when Kobe came out and said that the London-bound team could have bested the Dream Team if they two had played each other in their primes — all respect to Kobe, but he's 110 percent wrong on that, for the record — but the fine minds over at FiveThirtyEight recently unearthed some data relative to the current Team USA's prospects, information which managed to place our representatives in Spain up against other iterations of our international teams throughout the years.
This means that, yes, we'll finally have a bit of statistical measuring, rather than the power of Jordan-era nostalgia to prove that Kobe Bryant is wrong — if he's wrong, that is. So, without further adieu, here are the 10 best international basketball squads over the last 22 years in U.S. History.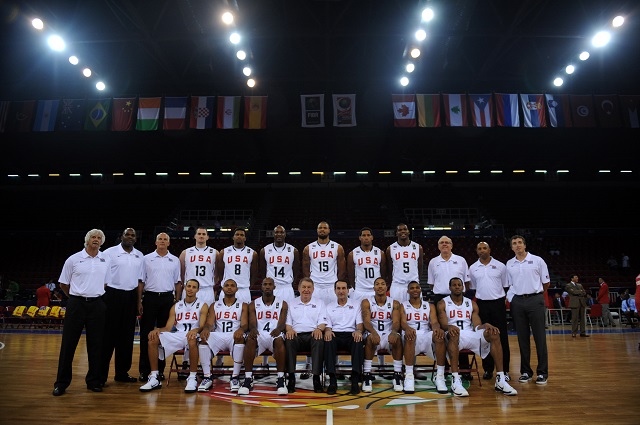 10. 2010 FIBA World Cup — 11.7 S P/M

So what is an S P/M, and what does it mean for the last FIBA team that they've got a positive 11.7? First thing's first — the measurement is called 'Statistical Plus/Minus,' and if you've ever seen a box score with a plus/minus rating, you know how this works. If you haven't, you're unsure, or if you want an excuse to put some of your own number-crunching to work, you can see the entire formula here, courtesy of Basketball-Reference. Essentially, though, the team averaged out to a positive 11 in plus/minus — a higher mark than the highest player from last season.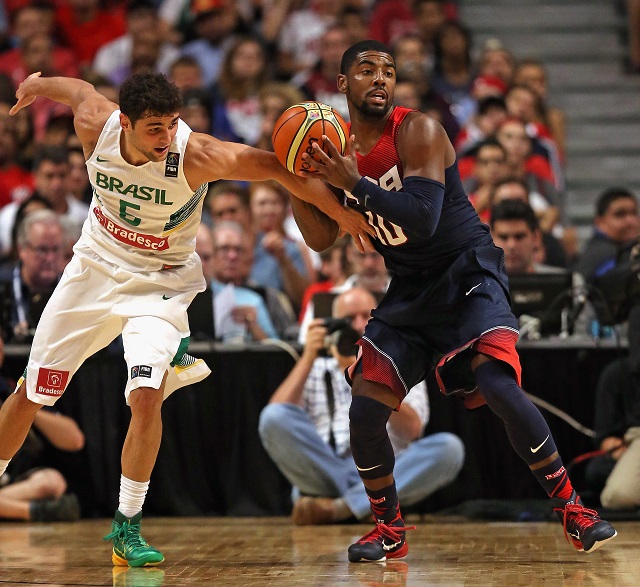 9. 2014 FIBA World Cup — 12.4 S P/M
Not much to report other than the world domination coming out of Spain so far. While we anxiously wish Paul George a speedy recovery and hope that Derrick Rose's season is more substantial than last year, none of the games have been close enough to really feel like they were in doubt, even when this squad is behind at the half like they were against Turkey.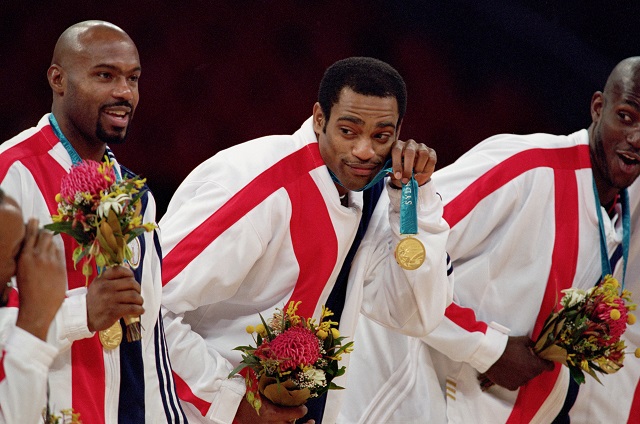 8. 2000 Olympic Team — 13.4 S P/M
Capping the Summer Olympics off with a victory over France and one of the baddest dunks of all time in the history of the sport, the 2000 Olympic team arguably set up the '04 Athens squad for failure (more on them later), but even if they seemed slightly less invincible than earlier international teams, the Sydney squad still emerged undefeated to claim the gold.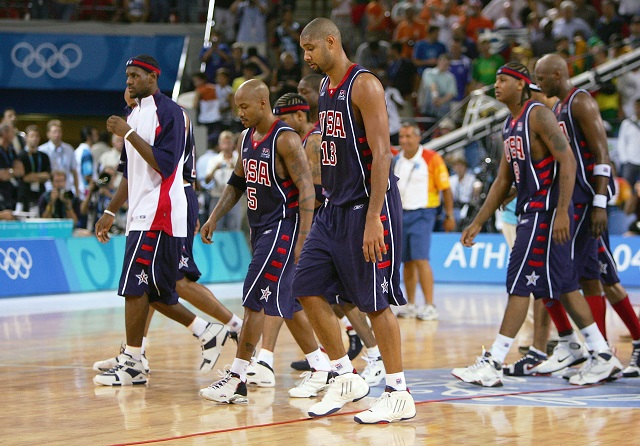 7. 2004 Olympic Team — 14.6 S P/M
The first U.S. team to fail to capture a gold medal at the Olympics since professional basketball players began entering into the tournament, the 2004 team will always be associated with failure, even as it featured a star-studded roster and an abundance of talent.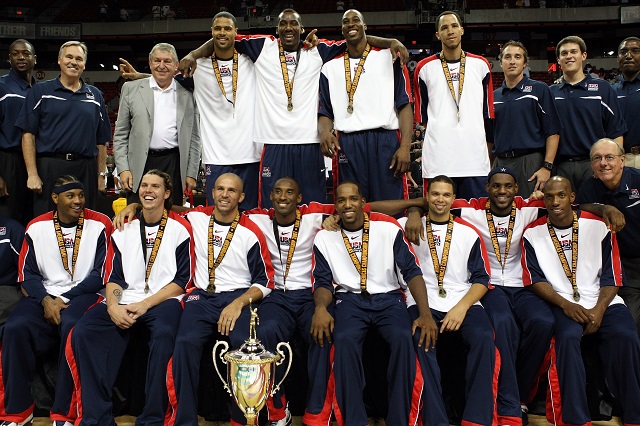 6.  2007 FIBA Americas — 15.6 S P/M
The last time that Team USA played in the FIBA Americas tournament, they were able to reestablish their dominance over Argentina, the team that upset them in Greece. The FIBA Americas roster, pictured above, averaged nearly 117 points per game on the way to a gold medal, winning their last game in an 81-118 rout.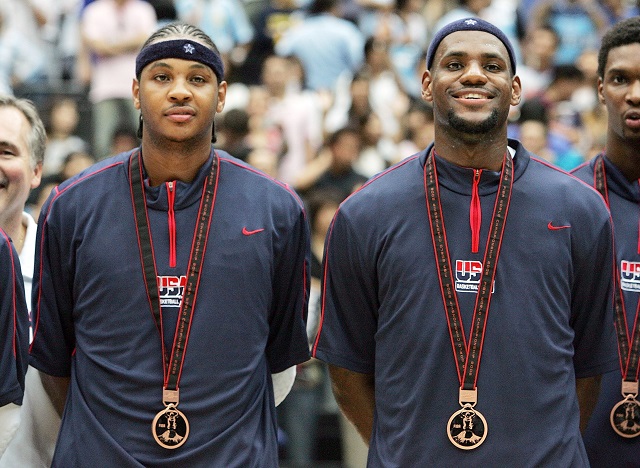 5. 2006 FIBA World Cup — 17.7 S P/M
Behold: the co-captains for the 2006 FIBA World Cup team, the first time Tim Duncan and Kevin Garnett vacated the squad (in a twist that seems oddly pertinent this year). They ultimately finished third after suffering a lone loss to Greece. Let's hope history doesn't repeat itself; also, note the Chris Bosh photo bomb.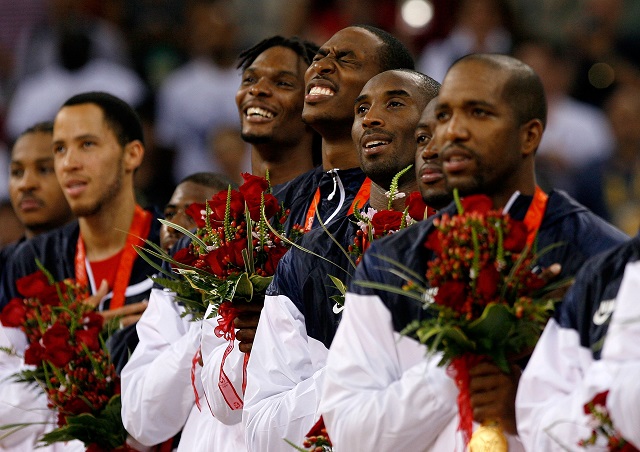 4. 2008 Olympic Team — 23.2 S P/M
The disparity between the versions of Team USA that are sent to the Olympics and the teams that compete in the FIBA tournaments are fairly stark, and of the more successful Teams, the 2008 Beijing squad marks the first of an all-Olympic affair from here on out. Simply put, the U.S. always has a better squad for the bigger stage of the Olympic Games — and the fact that they're only once every four years rather than nearly every offseason can't hurt.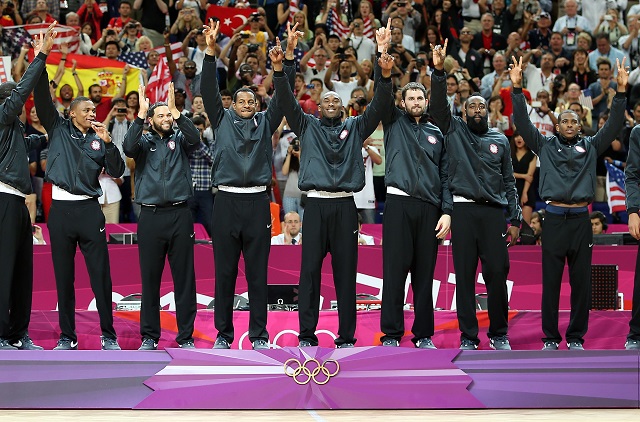 3. 2012 Olympic Team — 24.9  S P/M
Well, Kobe, this is where your 2012 team winds up — behind the 1992 squad, as well as one other mysterious crew of American basketball superstars. The '12 version of the U.S. Olympic team, in case you forgot, scored a record 156 points against Nigeria, saw Carmelo Anthony trounce the single player scoring record with roughly a million three pointers, and managed to beat Spain to claim the gold.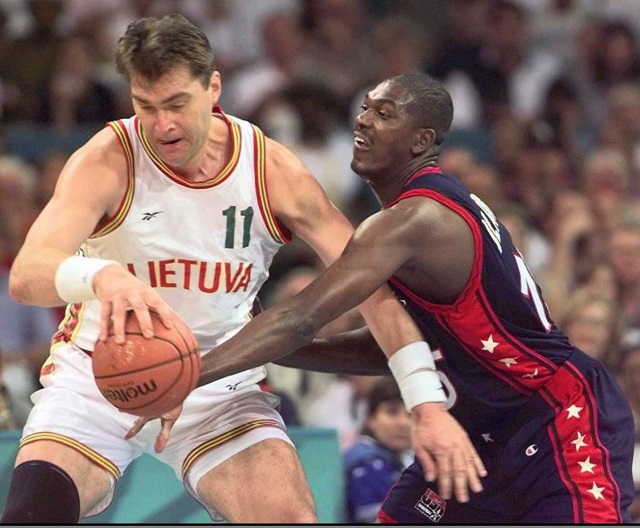 2. 1996 Olympic Team — 25.7 S P/M
The second Olympic Dream Team (and the third overall since the '94 Fiba World Championship Team was the DT II) is more or less referenced exclusively because they were, according to everyone involved, not as good as the 1992 team, and still won a gold medal in Atlanta. Still, no one put it better than Charles Barkley, who told The Dan Patrick Show that, "1992 was like the greatest thing ever as far as camaraderie and everybody getting along. Then in '96 I was like 'you guys are kidding me, I played with the greatest team ever, and you guys aren't that good and you're complaining about who is starting and who is getting playing time?' You have to be kidding me. It was incredible." This should leave no doubt as to which team tops this list.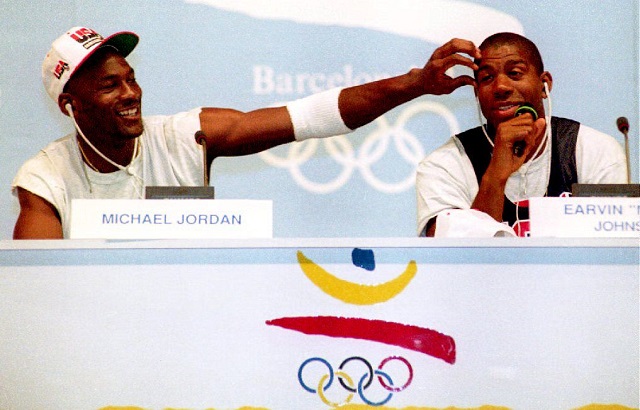 1. 1992 Olympic Team — 27.1 S P/M
By the numbers, eye test, legacy, and any other metric you'd care to imagine, the 1992 United States Men's Olympic Basketball team is the best squad that the country has every produced for international play. For more information about how the teams stack up, make sure to check out the original FiveThirtyEight article here.