The Top 12 Gifts On Every Sports Fanatic's Wish List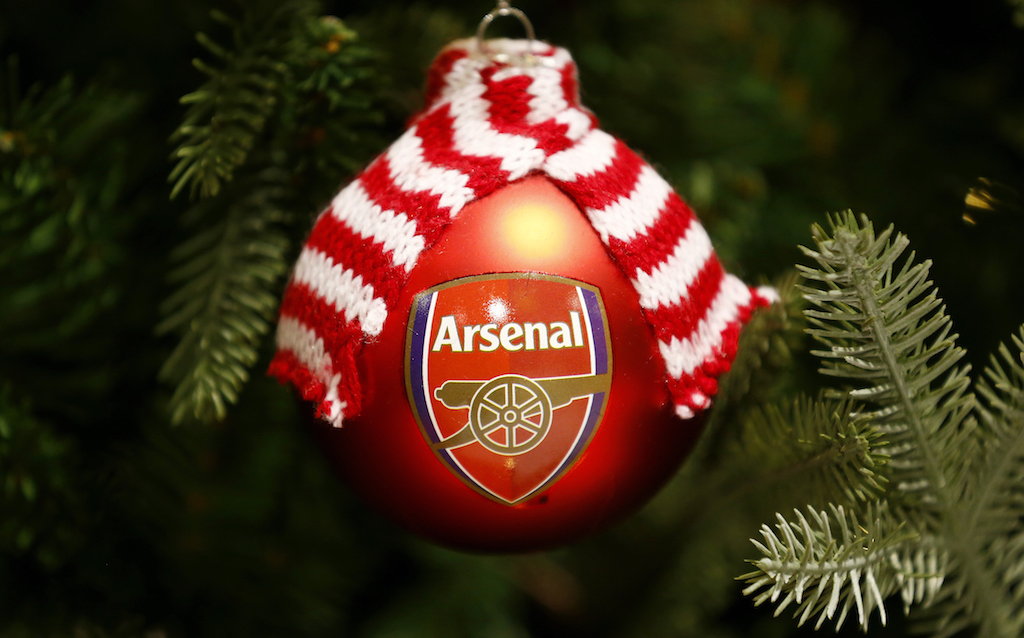 Holiday shopping for sports fanatics can be the worst, especially when you aren't a sports fan yourself. Well, worry no more, we are here to help. We are fully aware that not every sports fan is the same. You could be shopping for a football fanatic, a basketball junkie, a baseball seamhead, a soccer hooligan, an avid outdoorsman, or maybe it's someone who is into anything and everything sports related. To help you sort it all out, we put together the following list of 12 items that you will find on every sports fanatic's wish list.
Snow Ski Wine Rack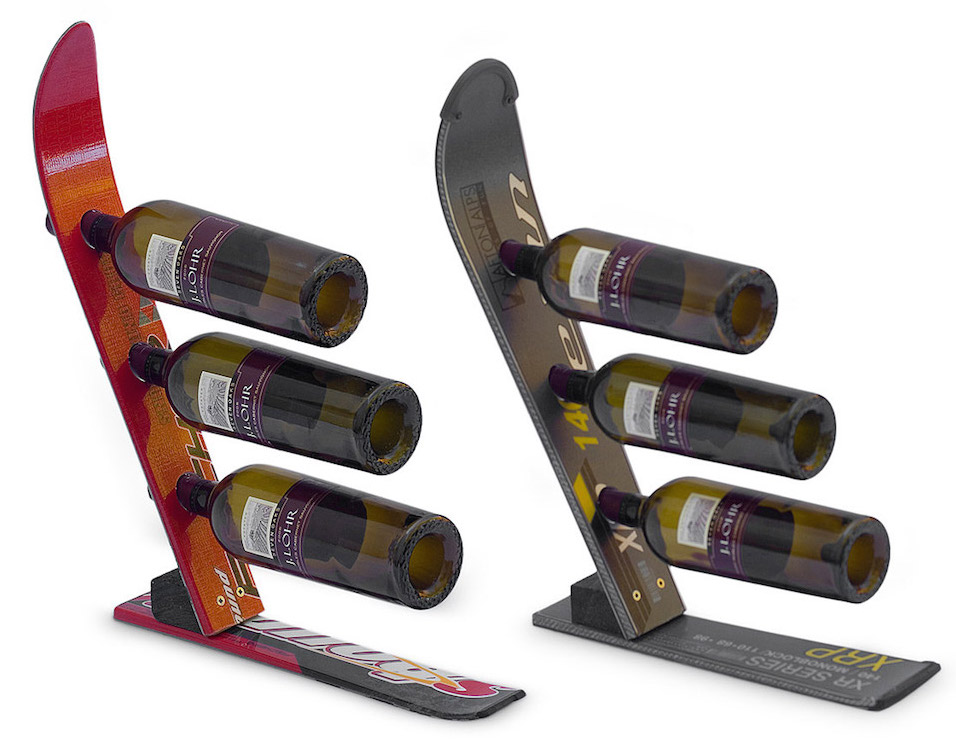 This gift makes perfect sense for the "ski bum" or the "wine snob" in your life. If you won't be buying for either this holiday season, the Snow Ski Wine Rack is an excellent conversation starter that you can add to your own home for a reasonable price.
Price: $58 on Uncommon Goods
ESPN Films "30 for 30" Fifth Anniversary Collection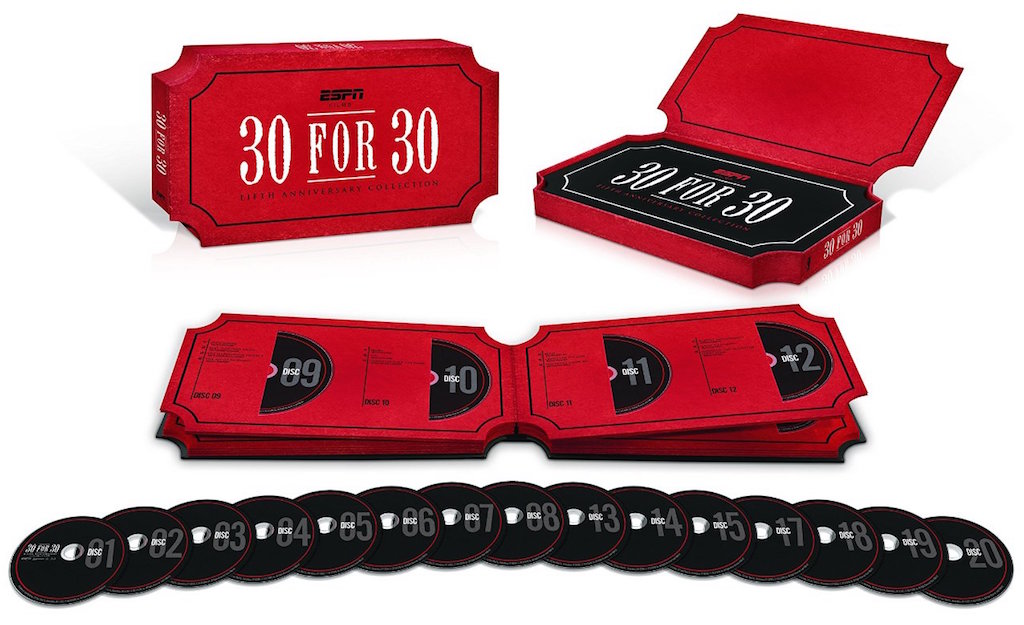 Here at The Cheat Sheet, we have yet to come across a sports fan who is not completely enthralled with ESPN's 30 For 30 series. With this box set, the sports fanatic in your life will have access to 100 films, which includes the complete 30 For 30 series, the 30 For 30 Soccer Stories, the Nine for IX, and several 30 For 30 Shorts.
Price: $109 on Amazon.com
Slingbox 500

A SlingBox 500 would allow the sports fanatic in your life to stream the live television feed from their own living room, man cave, or bedroom on any personal mobile device of their choosing. This means they would never have to miss another live sporting event as long as they have an available WiFi connection. Sounds awesome, right? Significant others of sports fans should be warned though: Date nights may never be the same if there is a SlingBox 500 in the picture.
Price: $229 on BestBuy.com
Custom Cornhole Set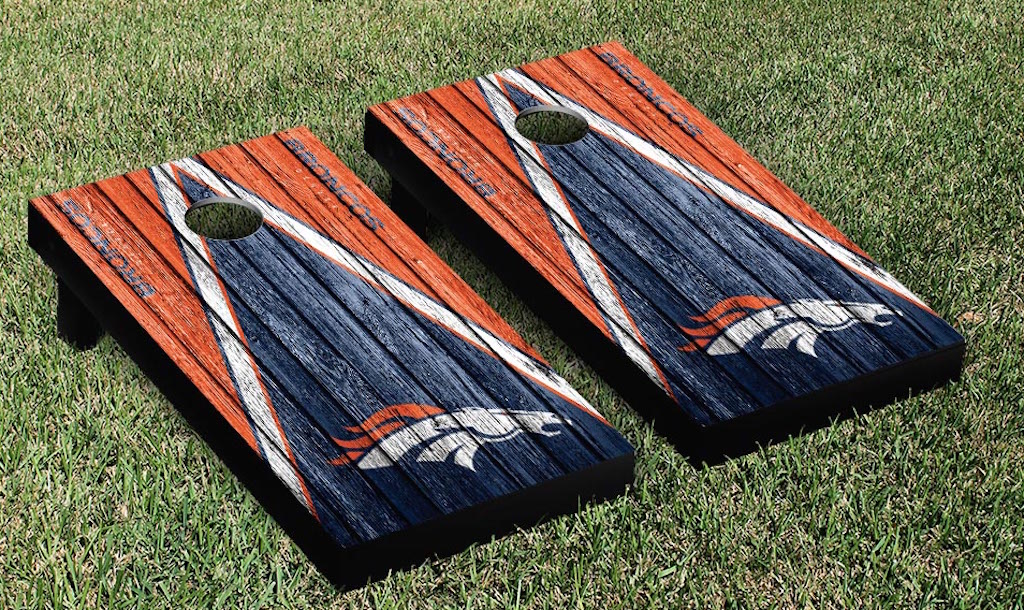 Cornhole may be the most popular tailgate and backyard BBQ game out there. What sports fanatic wouldn't love a cornhole set featuring the colors and logo of their favorite team?
Price:  $199-$209 on Victory Tailgate
NHL League Logo Popcorn Maker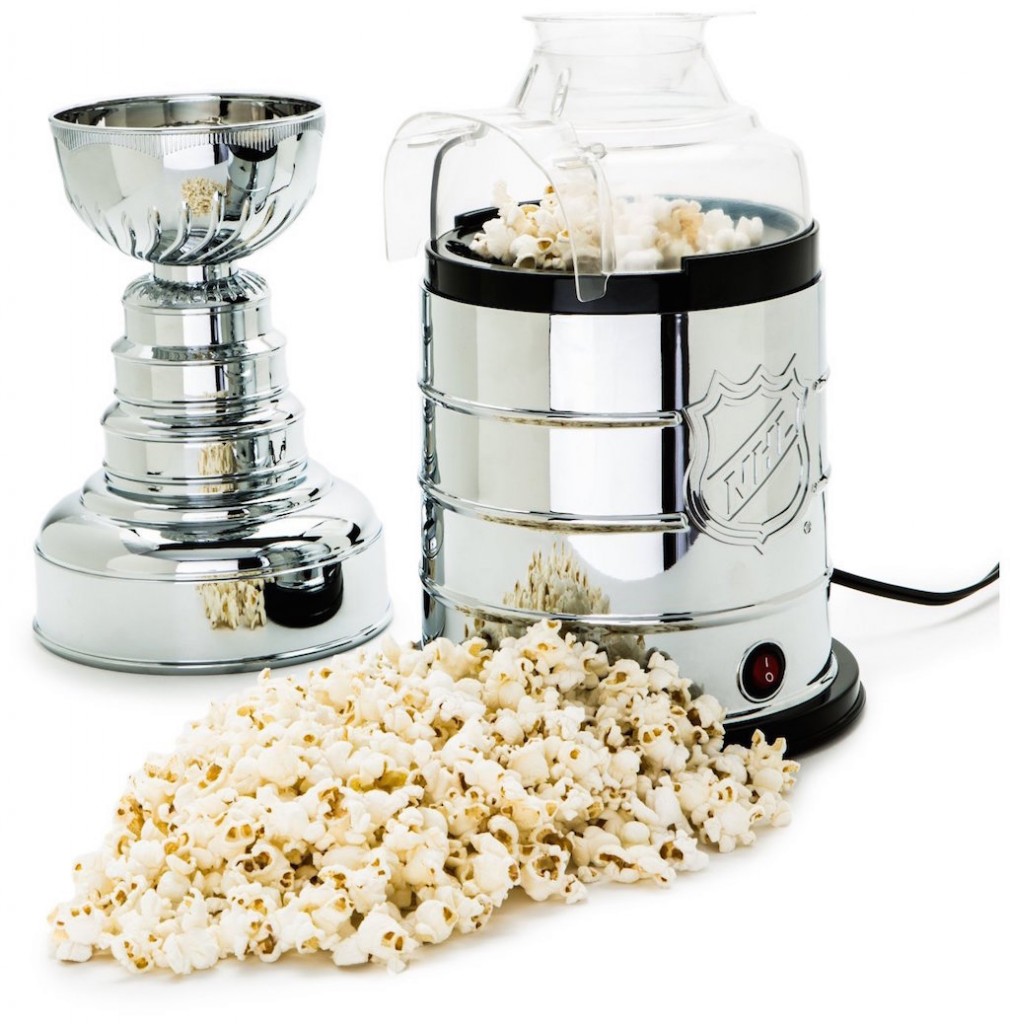 This gift is perfect for the hockey fanatic in your life who may never have the opportunity to hoist the Stanley Cup themselves. It's definitely not the same as drinking champagne out of the Cup after winning a title, but for sports fans, there may not be a better way to serve and eat popcorn than in a 17-inch-tall replica Stanley Cup that opens to reveal an air popper.
Price:  $69 on Amazon.com
Picnic Time Buccaneer 6-pc. Grill & Cooler Set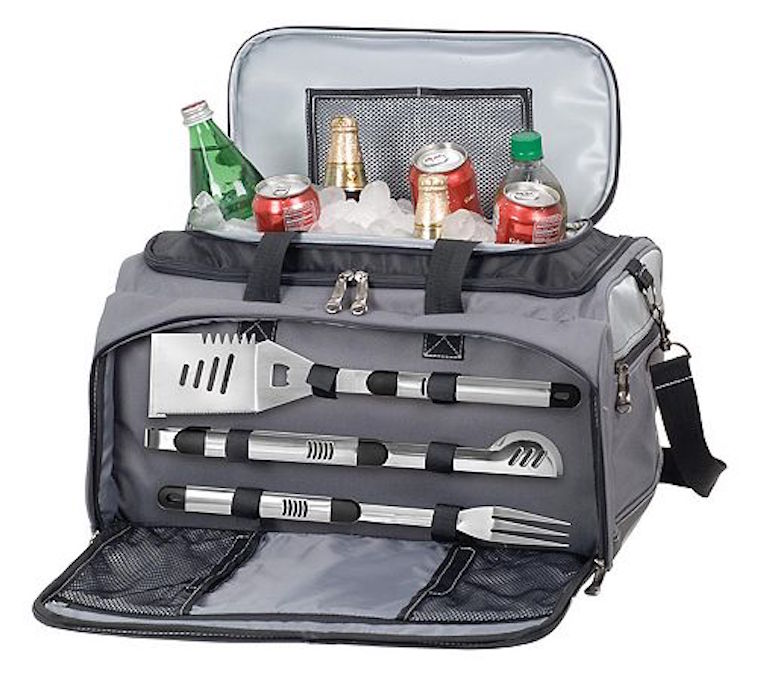 This all-in-one set that comes with a charcoal grill, a cooler, and grilling utensils would make an excellent gift for someone who is an avid tailgater or camper. The craziest part about this gift set is that it packs up to be about the size of a piece of carry-on luggage.
Price:  $159 on Kohls.com
Personalized Louisville Slugger Bat

There may not be a better gift for a baseball fanatic than a personalized Louisville Slugger bat. You can customize the name, color, length, and weight of the bat, but what's even better, is that these bats are exact replicas of the bats that the players use in Major League Baseball.
Price:  $59 on SluggerGifts.com
VIZIO M-Series Class Ultra HD Full?Array LED Smart TV
Every sports fan needs a high-quality television to watch their favorite teams and players in action. The VIZIO M-Series offers the latest and greatest in 4K high definition technology, and comes with a reasonable price tag. On top of that, CNet.com gives the Vizio M-Series an 8.3/10.0 rating.
Price:  $549-$3,999 on BestBuy.com
NFL Big Daddy Recliner
These recliners have "man cave" written all over them. We don't exactly see many spouses allowing them into their family rooms, which makes this a great gift for the NFL fanatics lucky enough to have a viewing room of their own.
Price:  $749-799 on Man Cave at Home
New York Times History Books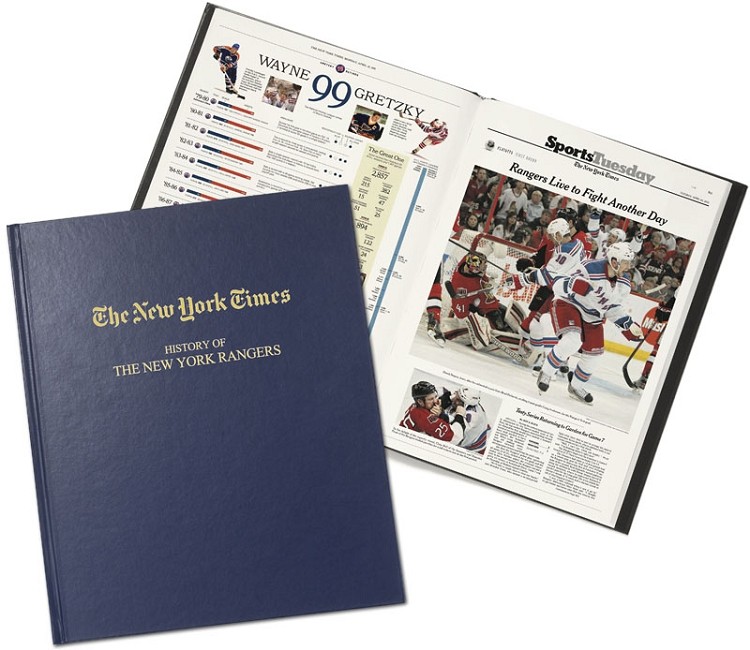 The books offered in this collection are the perfect gift for the sports fanatic in your life who is impossible to shop for. According to the Times, "Each book retraces the history of the National Football League team you select. Through reprinted New York Times pages, each book captures a team's glory days, biggest games, and greatest players."
Price:  $49.95 in the New York Times Store
College Basketball Arena Art
These pieces of wall art feature accurate aerial views of some of the most iconic college basketball arenas in the country. Each piece is handmade and features a laser-cut birch wood court as well as artist Kaitlyn Murphy's original drawing of each venue. This is a great idea if you are shopping for a diehard college basketball fan.
Price:  $249 on Uncommon Goods
Game Tickets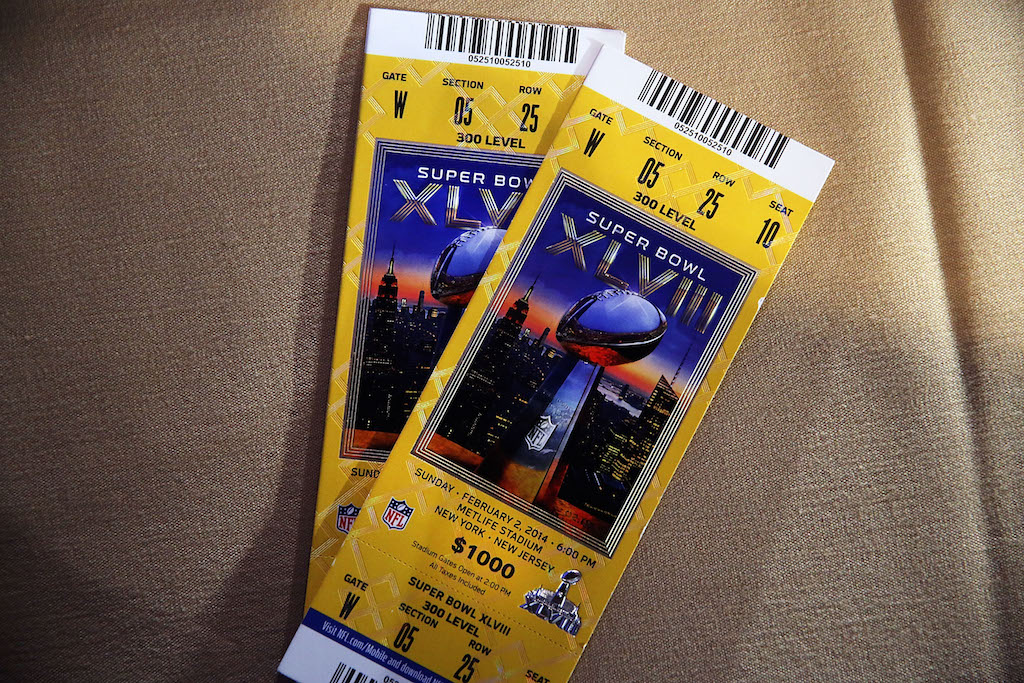 There may not be a better gift for a sports fanatic than tickets to a big game. While some tickets may be completely out of your price range, you can find great deals if you know where to look on the secondary ticket market.
Price: Varies on websites such as ScoreBig.com and SeatGeek.com.