The Top 15 Most Hated Pitchers in MLB History
The pitcher is one of the most heavily-coveted positions in all of professional sports. But it can also introduce us to athletes who aren't the best people. Over the history of Major League Baseball, there have been pitchers who have hit batters on purpose, gotten into fights with their own teammates, and insulted whole fanbases to the point of ending their careers. (The pitcher ranked at No.1 truly exceeded at that last one.) Without further ado, here are the top 15 most hated pitchers in MLB history.
15. Armando Benitez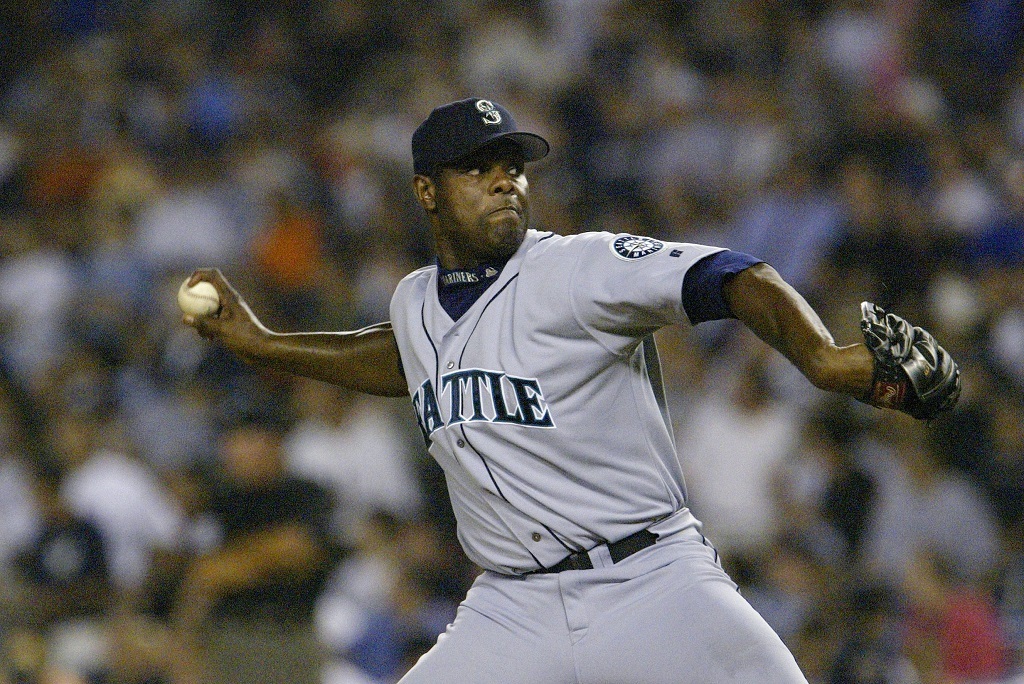 Former MLB closer Armando Benitez had a serious problem with blowing save situations and putting his team — any of the seven teams he played for — in the loss column. But Benitez wasn't the kind of guy who kept his cool and diligently worked on his craft on an off day. Instead, he liked to take his frustration out on the opposition and would bean batters because he was mad at himself. The league suspended him for his behavior, but he never changed. By the end of his major league career, Benitez was getting booed by home team fans.
Next: Too much showboating is never a good thing …
14. Fernando Rodney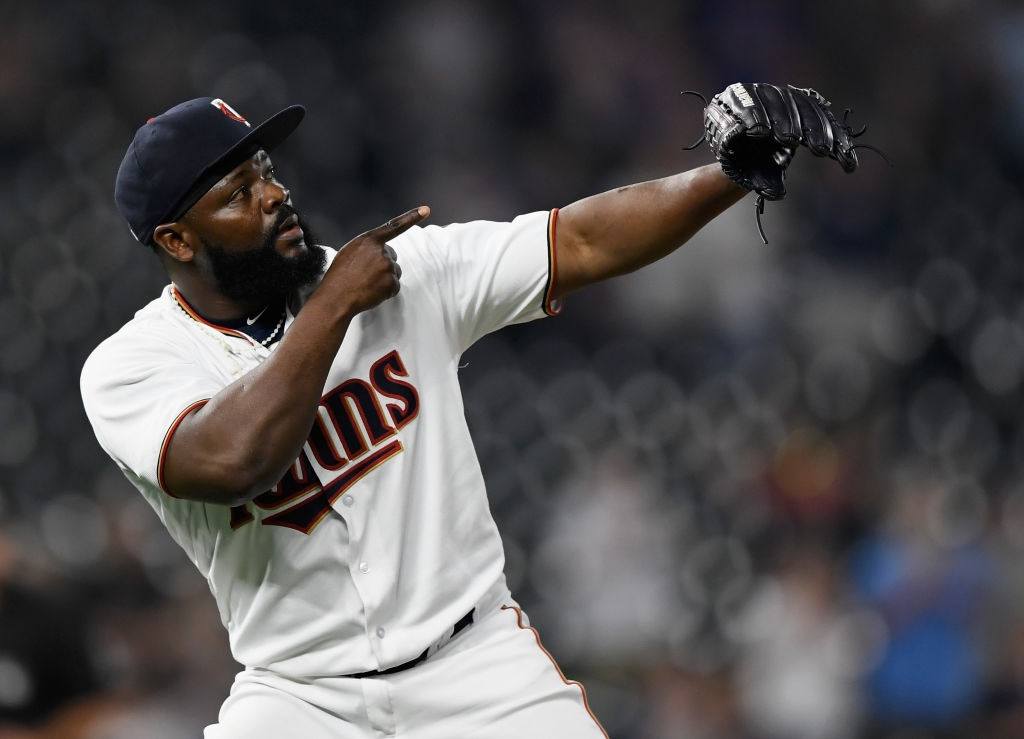 Being too showboat-y is a good way to rub fans and opposing players the wrong way. Enter American League pitcher Fernando Rodney. Sure, many pitchers pump their fists in celebration after a successful outing. But Rodney takes it a step further with his bow-and-arrow routine following a victory. Not surprisingly, players and fans of opposing teams are not keen on his elaborate performance.
Next: Off-field troubles can permanently damage a pitcher's career …
13. Denny Neagle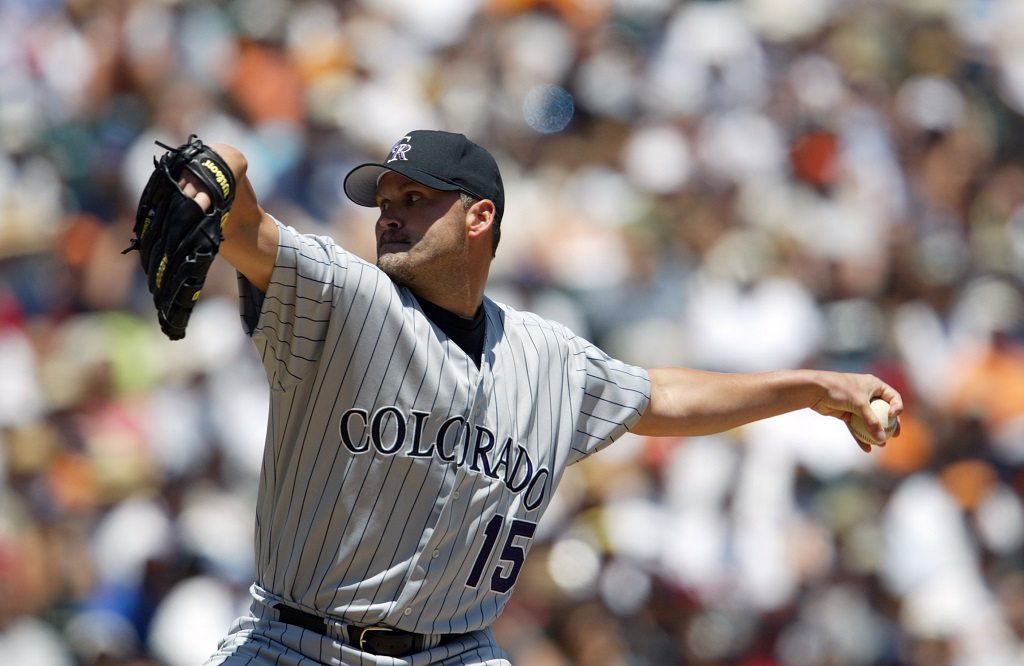 Here's one way to make the team you're pitching for wish they could void your contract: Get into so much trouble off the diamond they have no choice but to walk away from you. At least that's how it happened for the Colorado Rockies and pitcher Denny Neagle. One year after Neagle pled guilty to drunk driving charges — which led to a car accident — he was busted trying to solicit a prostitute. Neagle's wife left him after the latter incident and the Rockies released him.
Next: Does this former pitcher have friends left in the league?
12. Eric Gagne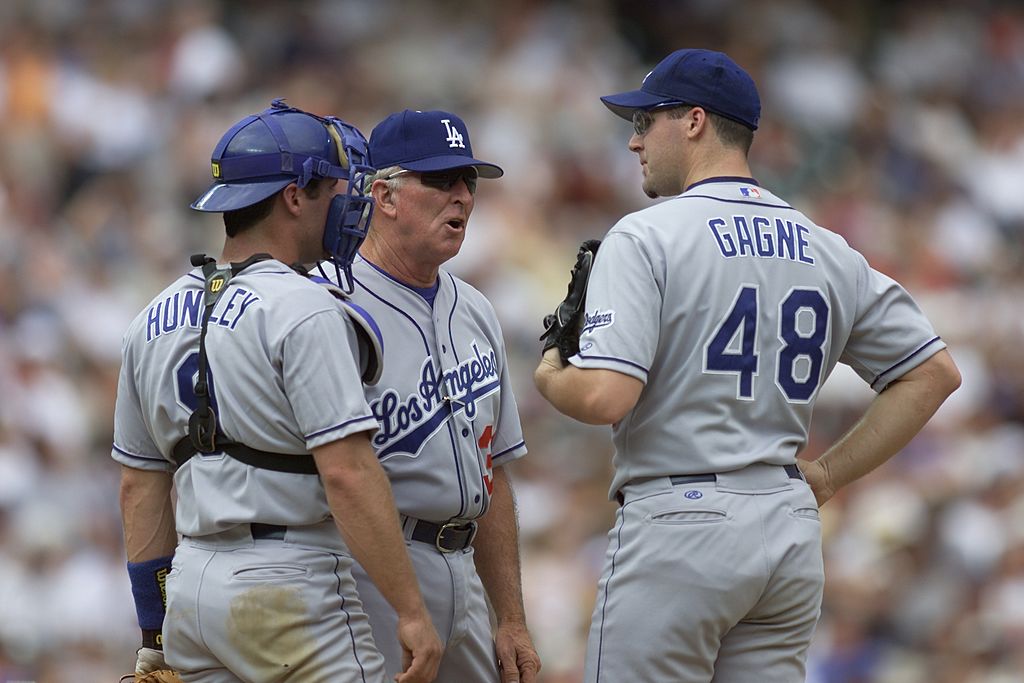 Gagne had plenty of fans in Southern California when he was dominating on the mound for the Los Angeles Dodgers. But that changed when he was implicated in 2004 for using steroids. Gagne took a self-centered approach to the matter: He bristled at the accusations and refused to fully answer questions about the matter, before very abruptly leaving the league. Then he reemerged a few years later with a biography which admits his guilt but also claims about 80% of the Dodgers clubhouse was also using PEDs. It's hard to imagine any of his former teammates were too pleased with Gagne throwing them under the bus.
Next: Speaking of pitchers accused of cheating …
11. Kenny Rogers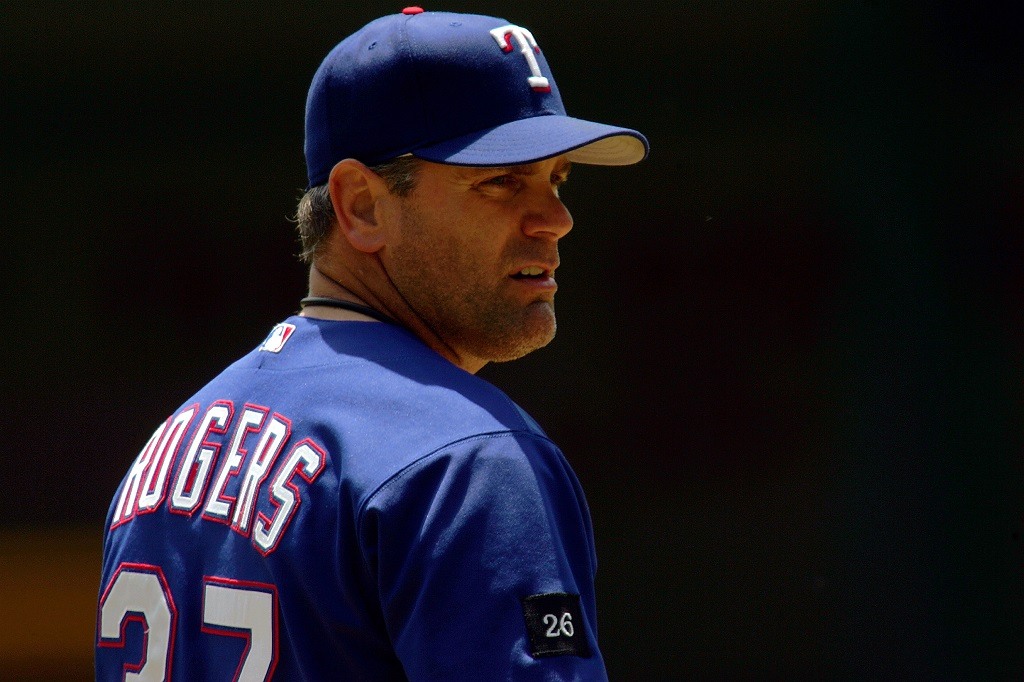 The mid-2000s showed the world many unlikeable things about pitcher Kenny Rogers. First was the incident in 2005 when he assaulted two TV cameramen and was suspended for 20 games. Then the following year, Rogers raised eyebrows during the postseason because he was suspected of using pine tar during a successful World Series outing. While it was never fully proven he cheated during that game, the antics did a number on Rogers' reputation.
Next: Now things get a little weird …
10. Mark Lemongello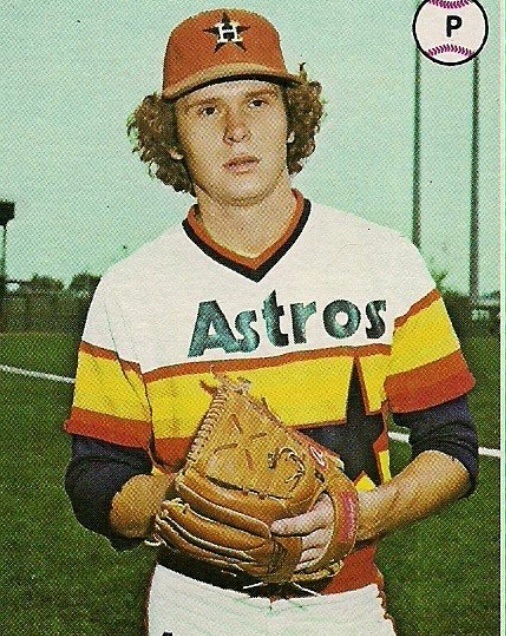 While pitching for the Astros in the mid-1970s, Mark Lemongello developed a reputation for hitting himself in the face when he threw a bad pitch and throwing equipment in the dugout when he was angry. He made himself even less amiable after he was traded to the Toronto Blue Jays and asked if Canadians "spoke American." His uncontrollable behavior and refusal to be a team player earned him very few friends in the MLB, and he was eventually banished to the minors for both playing poorly and being a difficult person. Then in 1982, with his Major League dreams all but dashed, Lemongello was charged with kidnapping and armed robbery. It's mighty hard to be likable with a resume like that.
Next: Karma caught up to this pitcher …
9. Mat Latos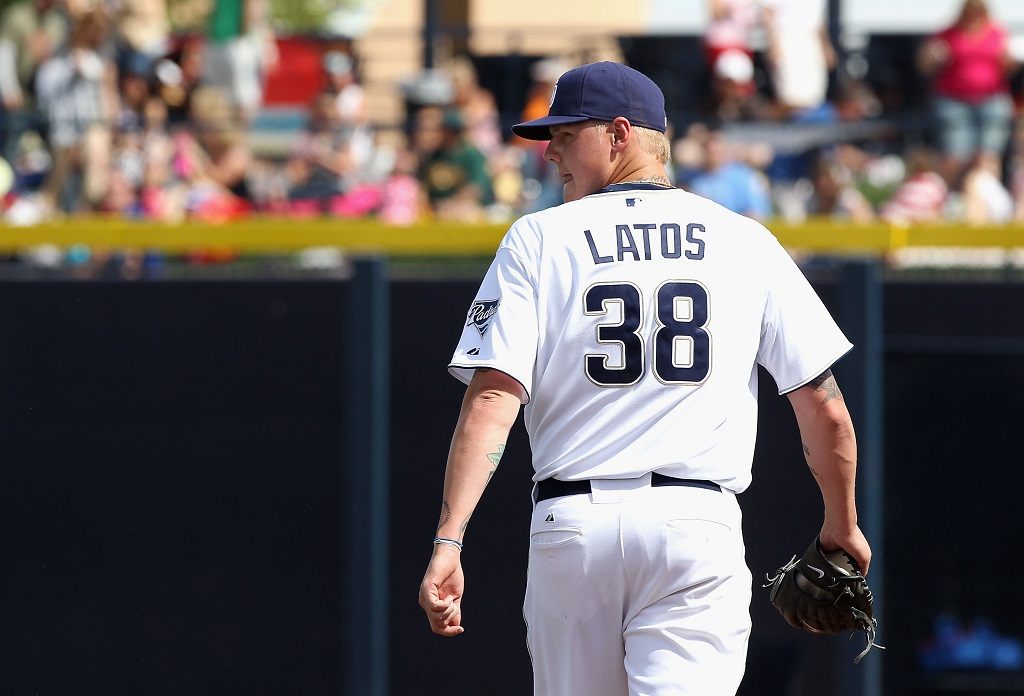 Latos let his loose-lipped nature get the best of him when he was part of the San Diego Padres 2010 team that got booted from postseason contention by the San Francisco Giants. He followed up bad-mouthing San Francisco — who won the World Series that year — by signing a baseball with "I hate SF!" on it. Needless to say, Latos has never been able to set foot at AT&T Park ever since without being showered by boos. However, karma came back to bite Latos in the 2012 NLDS when Giants catcher Buster Posey hit a grand slam off of him.
Next: One of the biggest scandals in sports history …
8. Lefty Williams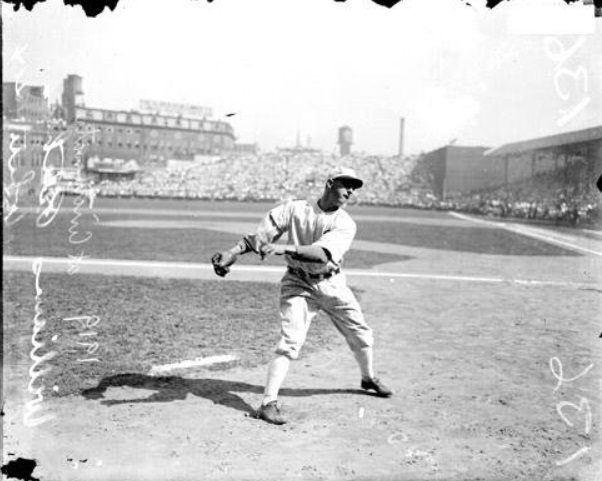 Although Chick Gandil and "Shoeless" Joe Jackson are the more familiar names associated with the Black Sox Scandal, pitcher Lefty Williams was also in the mix. Williams purposely put up a bad performance in Game 2 of the 1919 World Series, uncharacteristically walking three batters in a row on the way to a 4-2 loss to the Cincinnati Reds. Williams became one of eight players accused of throwing the series and was banned from baseball for life. It's still unknown just how many high-profile gamblers and criminals were involved in the fix.
Next: Did drugs contribute to this pitcher's unlikable nature?
7. Dock Ellis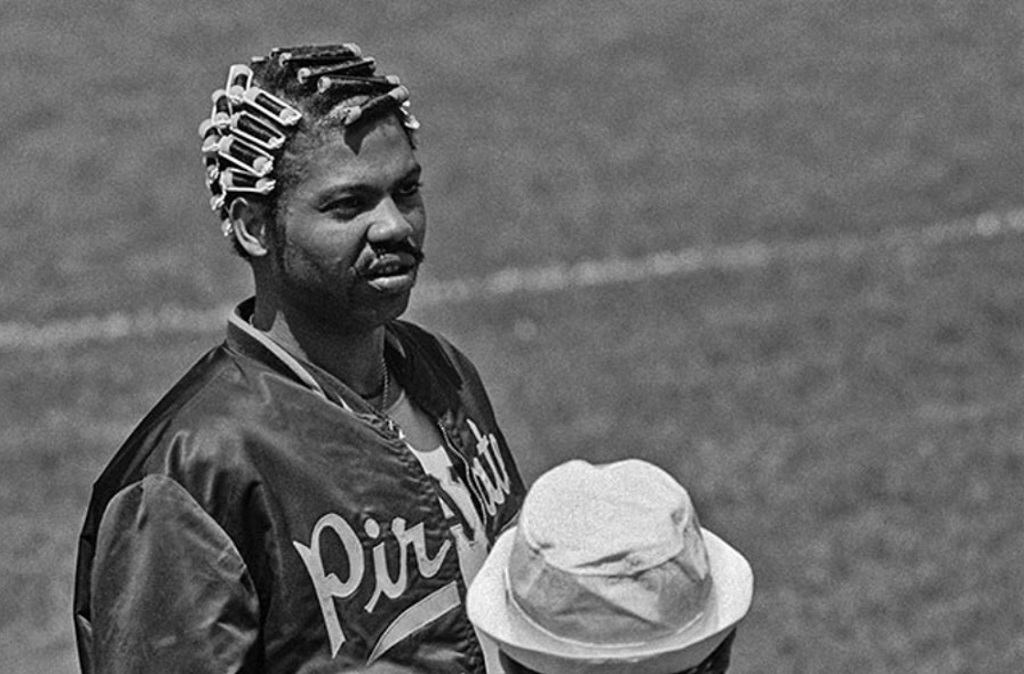 Yes, Dock Ellis is the guy who reportedly pitched a no-hitter while on LSD. But his drug habit — he claimed after retirement that he always pitched while hopped up on something — may have contributed to his dislikable attitude on the mound. He purposely hit consecutive batters in the Cincinnati Reds lineup during a game in 1974 before being tossed. He also stole a car, got maced by a security guard, and was challenged to a fight by Pirates skipper Danny Murtaugh. From the looks of things, Ellis was disliked both on the field and off.
Next: An active player who has fallen very far from favor …
6. Aroldis Chapman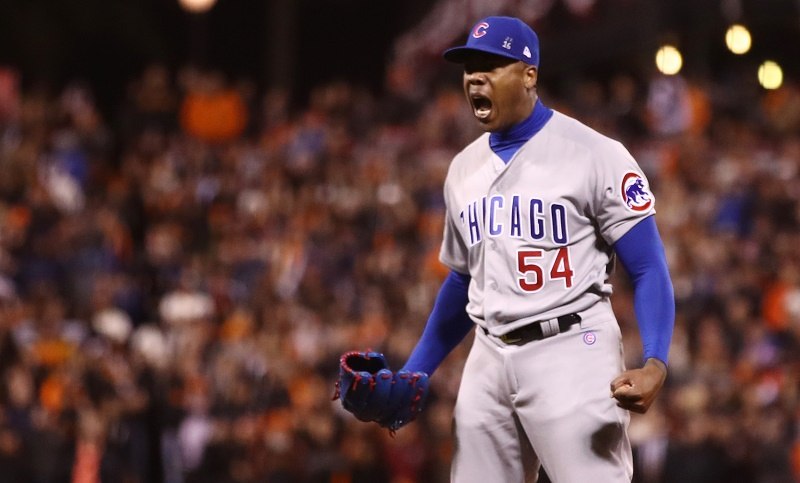 If ridiculously high velocity could make up for a self-centered mentality, perhaps Aroldis Chapman would be liked. But his refusal to be a team player or keep his bad attitude in check caused both fans and teammates to despise him while he played for the Cincinnati Reds. Chapman's stock plummeted even more in 2016 when he was accused of choking his girlfriend and was suspended for 30 games under the MLB's then-new domestic violence policy. He continues to get opportunities to play the game, much to many baseball fans' chagrin.
Next: This next pitcher was just down-right weird …
5. Jonathan Papelbon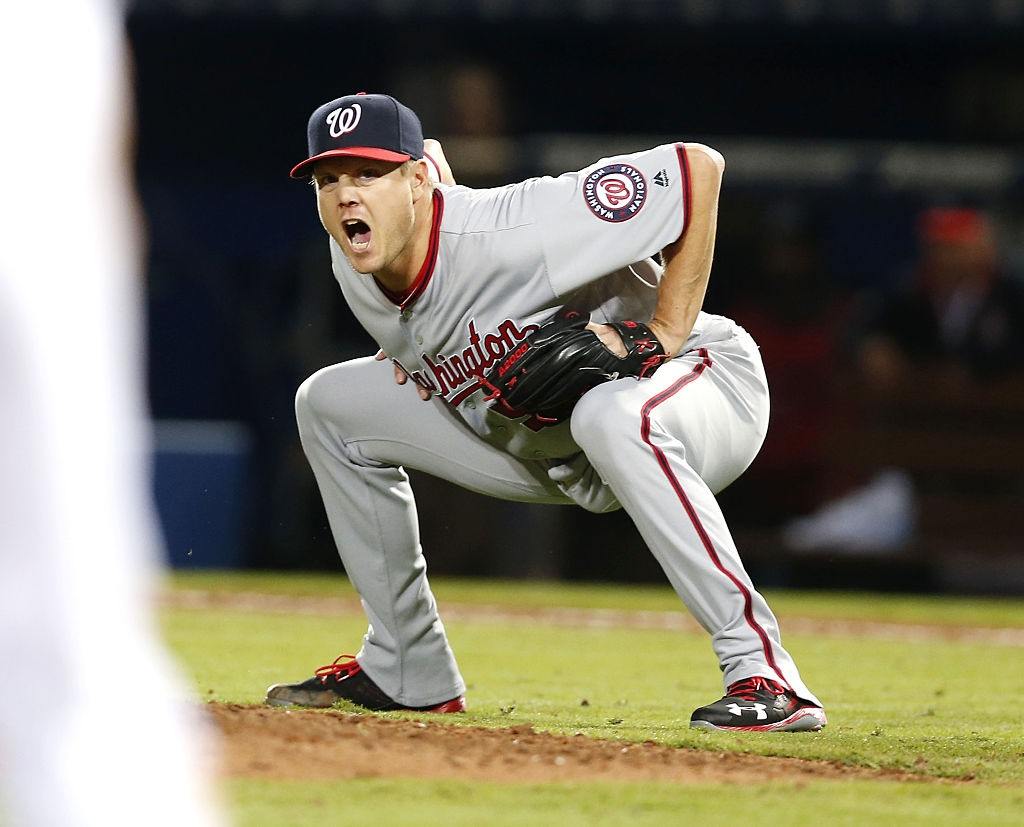 From opposing batters to his own teammates, the list of players who didn't like Jonathan Papelbon was long and varied. The closer was known as much for his odd facial expressions as he was for his abrasive personality and often erratic behavior. Before he called it a career, Papelbon got into a widely-viewed argument with teammate Bryce Harper — which escalated to the point Papelbon was caught on camera choking the young slugger.
Next: Speaking of fighting your own teammates …
4. Carlos Zambrano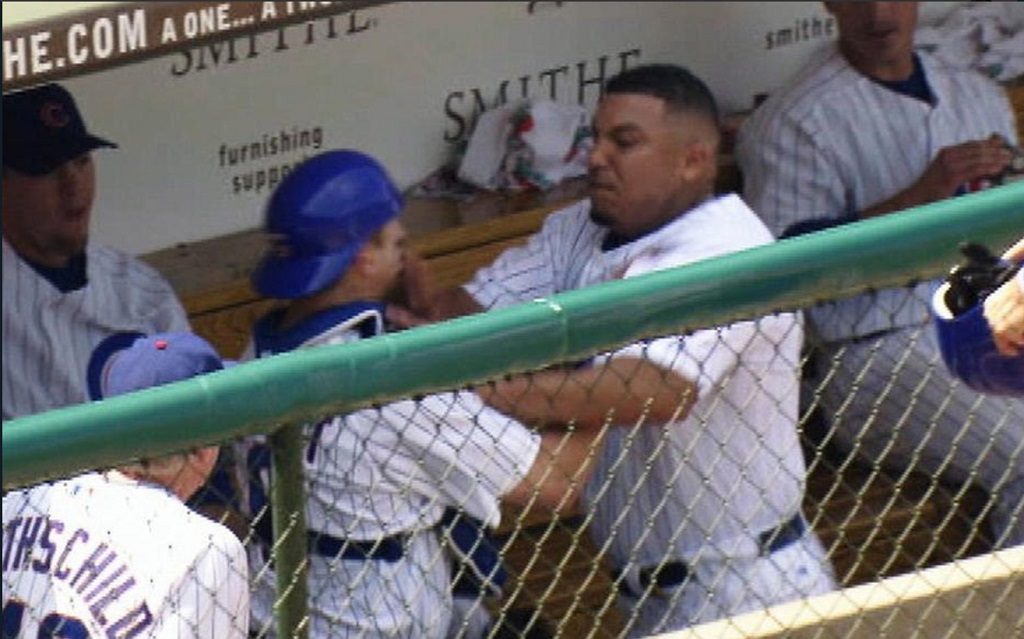 Zambrano was such a hothead, he made the Chicago Cubs clubhouse a hostile and dangerous environment to be in. He regularly fought with his teammates, often to the point the altercations became physical. Zambrano also very notably fought with Cubs skipper Lou Piniella, who sent Zambrano home from games on multiple occasions because he couldn't keep his temper under control.
Next: This former pitcher continues to make everyone angry …
3. Curt Schilling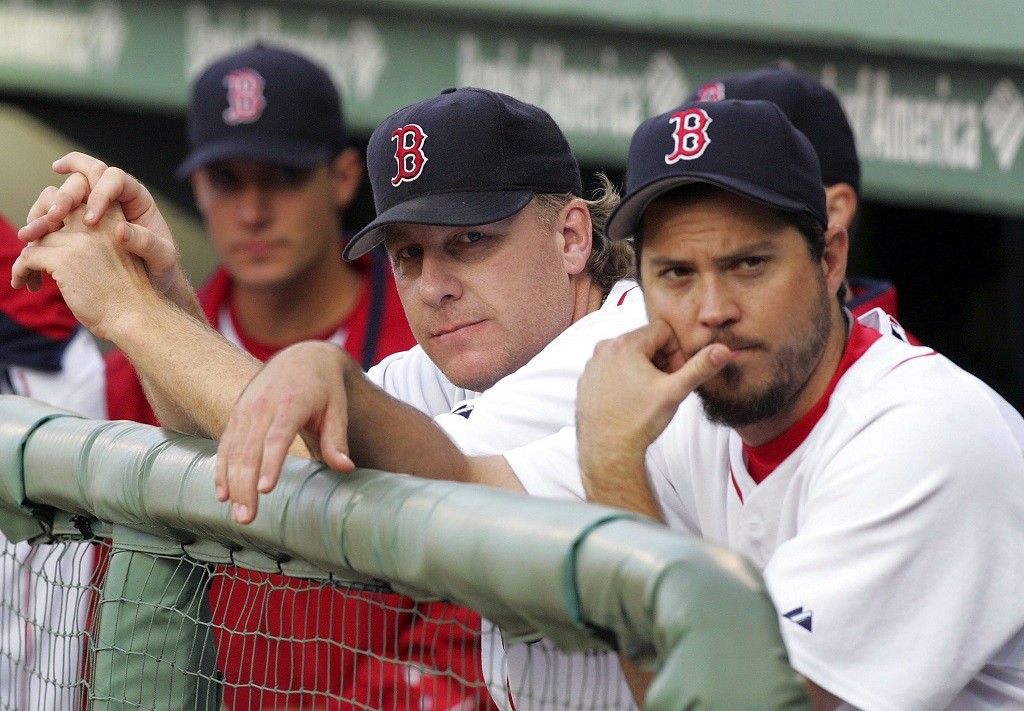 Was there ever a time Curt Schilling wasn't one of the most despised pitchers to ever take the mound? During the 1993 World Series, he gained a bad reputation for his poor treatment of closer Mitch Williams. While playing for the Red Sox, he got into a fight with Manny Ramirez that David Ortiz had to break up. While working as an analyst after retiring, Schilling was fired by ESPN for offensive comments he had been making on social media. Schilling certainly appears to have more enemies than friends — and that doesn't appear to be changing any time soon.
Next: Not exactly the 'pride of the Yankees' …
2. Roger Clemens
When it comes to the most despised pitchers of the modern era, Clemens always ranks somewhere towards the top of every list. The righty argued with umpires, threw pieces of a broken bat at Mike Piazza, and got both Yankees and Red Sox fans to strongly dislike him. His biggest offense came after he was named in the elusive Mitchell Report as a known steroid user. Clemens denied ever using PEDs, then was indicted on felony counts for perjury. While his perjury case was dismissed in 2012, the baseball world and its fans have never forgiven him.
Next: Last but certainly not least …
1. John Rocker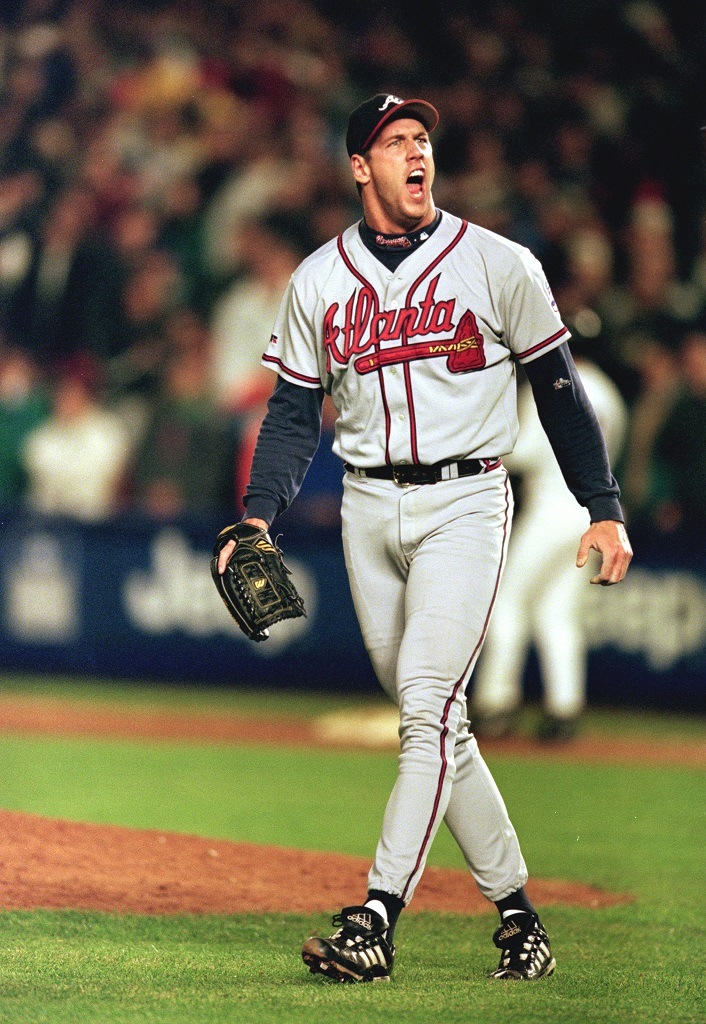 Major League Baseball has had its fair share of hotheads, cheaters, and all-around jerks take the mound. There may be none as evil or mean-spirited as former Braves closer John Rocker. The lefty delighted and talking trash to batters, spitting at Mets fans, and spewing racist, homophobic, and bigoted rhetoric at anyone who would listen. Rocker's massive undoing came after a 1999 Sports' Illustrated interview that was laced with anger and hate speech. He may have retired and gone on to be a cast member on "Survivor" but his reputation for being one of the most hated pitchers in MLB history lives on.