The Top 3 England WAGs Fans Are Saddest to See Leave Following Their World Cup Loss
Fans of England were confident their team could their team all the way to the end of the 2018 World Cup. But sadly, many celebrations came prematurely, as the team was knocked from the competition by the Croatian team. Croatia beat England 2-1, causing massive grief stadium-wide from fans and soccer players alike.
After their heartbreaking loss, the English soccer players were thankful to have their wives and girlfriends there to soften the blow. Here are three super supportive English WAGs fans are going to miss the most following the team's World Cup exit.
1. Ruby Mae, Dele Alli's girlfriend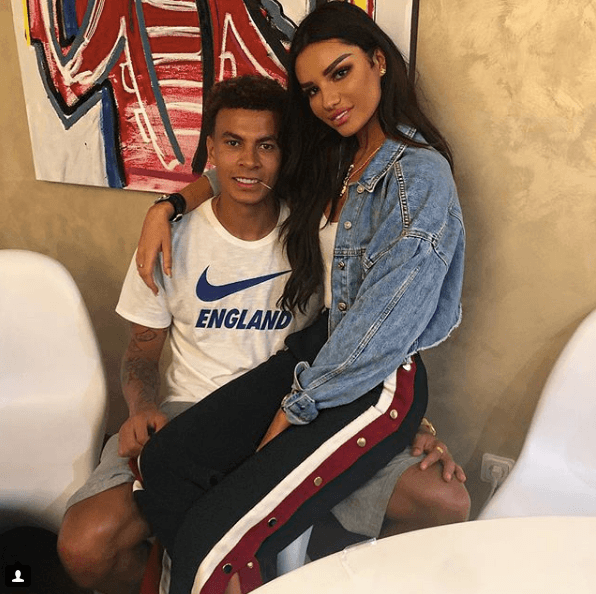 Dele Alli certainly feels defeated by the loss, but his girlfriend, Ruby Mae, was waiting in the stands to make him feel better. The Sun reports she's one of the newer England WAGs — but she's been welcomed with open arms by the public and the other wives and girlfriends of the team. Many also consider her to be one of the most beautiful women in World Cup attendance.
As for her background, Mae is only 23 years old and makes a living being a lingerie model. Thanks to her ultra-famous boyfriend, she's living a lavish lifestyle in a $2.5 million home in Hertfordshire, England — but she doesn't forget her humble beginnings, either. Mae is from a small town in the East Midlands and once was known for her affinity for riding horses.
These days, her lingerie modeling career has really taken off — and high-class brands like Chanel have signed her. Now when we look at her, we see the influence of the Kardashians in her style, too. But she still loves less-pricey, non-designer pieces as well — which is part of why the public loves her.
2. Rebekah Vardy, Jamie Vardy's wife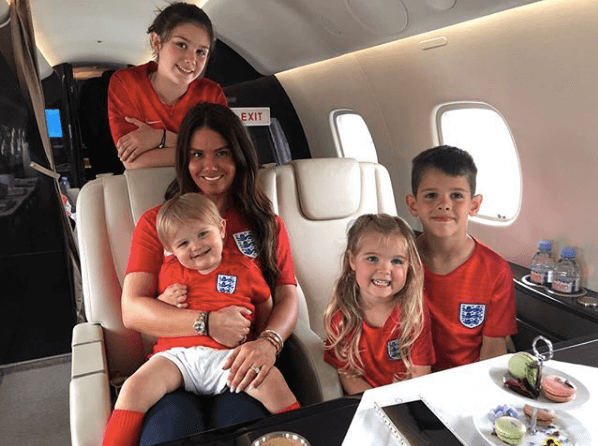 She's not 23, she's not a model, and she's one of the most down-to-earth WAGs we've seen yet — and that's why we love her. Rebekah Vardy attended the World Cup with four of her five children in tow, so you know she's committed to her husband's success. Not only that, but she frequently lets fans into her mom life via her Instagram. And she's also shared how great her soccer-player husband is at being a father, as she's said, "Jamie's brilliant at changing nappies. He probably does it more than me at the minute," Daily Mail Online reports.
Here's another reason as to why we love this super mom — she knows how to brush off any hate she receives. Vardy said, "Social media trolls from Russia have been calling the England wives and girlfriends 'ugly,' 'hags' and 'bears.' I'm not remotely bothered." She says she doesn't seek out the hate and only reads it if someone else points it out to her first. But when she does catch wind of nasty words, she says she never cares anyway. "I just brush stuff like that off."
As for how the two met, Mirror.co.uk says she was hired to organize her now-husband's birthday party back in 2014. They then married in 2016.
3. Annie Kilner, Kyle Walker's girlfriend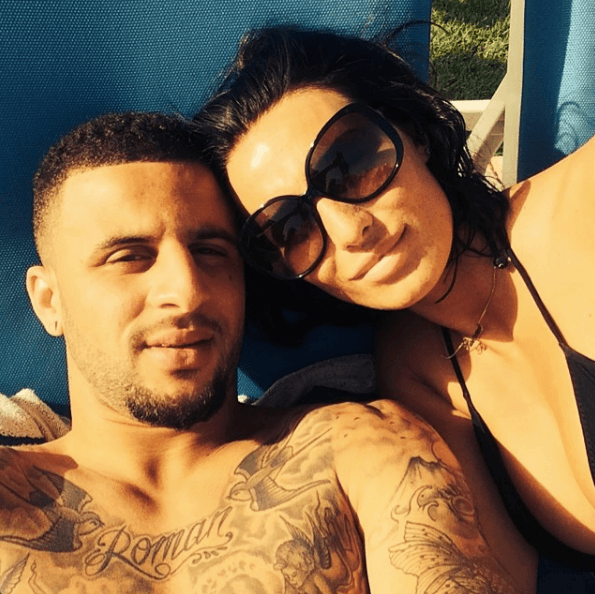 Kyle Walker's known for his skills on the field — but now he's known for his beautiful girlfriend, Annie Kilner. Kilner and Walker have been dating for nine years, The Daily Express reports, and she was also spotted during the World Cup games mingling with the other England WAGs.
As for Kilner's background, she's a 25-year-old model who seemingly has a super fun attitude, given the photos of the two that the public has seen. Fans also can't get enough of their love story, as they've been dating since they were teens. "When we started going out it was love at first sight," Kilner said. And despite the fact that they've been through thick and thin together, the two still manage to keep things relatively low-key.
Fans also love seeing photos of Kilner and Walker's children, as they have three sons together. They're expecting their fourth later this year as well — and Kilner is hoping it's a girl this time around. "I love my boys, but I'd really like a daughter as I'm outnumbered in this house," she said.
Though Walker is undoubtedly disappointed he couldn't help take England all the way to the end of the World Cup, we also love the kind words he has to say about the love of his life, who also brought the kids to watch their father play. "I thought it was really important for my son to come to a World Cup with my missus, who has been there for me from day one and supported me," he told OK! Magazine, according to the Daily Express.