The Top 4 'Glue Guys' in the NBA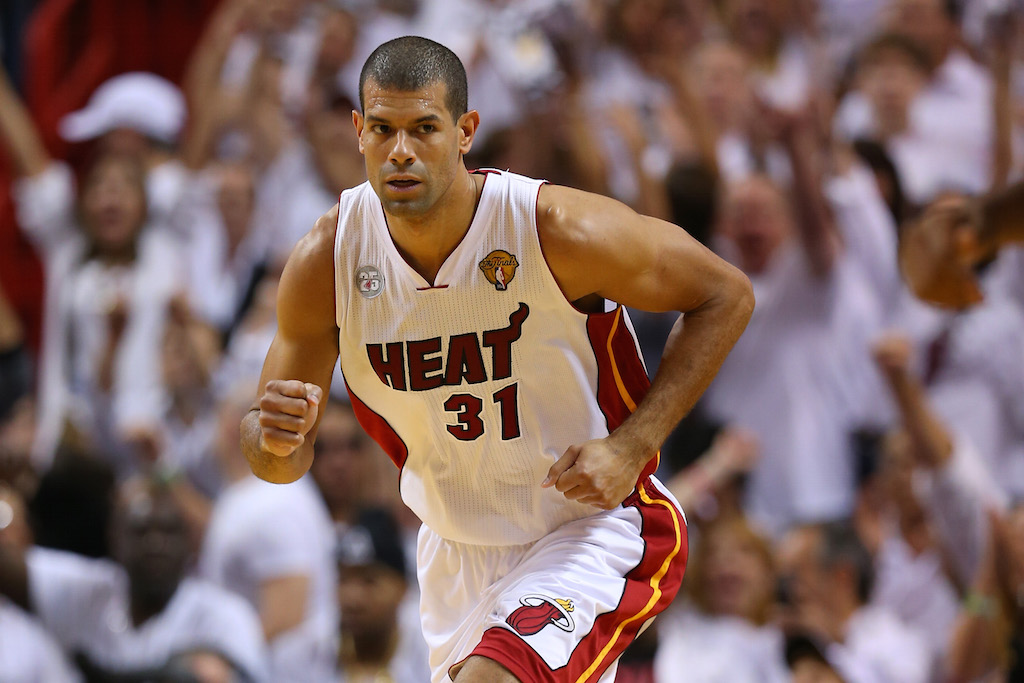 It's difficult to win in the NBA if you don't have a real superstar on the roster. The best teams in the game today are proof of that. Yet, as we've seen on plenty of occasions, you can't just build a team around superstars. These kind of clubs will let you down more often than not. To find real success at the game's highest level, you need to have individuals on the team who will do whatever it takes to make everyone better; the ones who will scrape, claw, and dive on the floor. The ones who will do the dirty work. You need the "glue guys."
In an essay written for The Players' Tribune called "Elite 'Glue Guys' 101," former NBA player Shane Battier described what it's like to fall into this particular category. While he admits there is no perfect way to describe a "glue guy," he does note that these are individuals who care about the only stat that really matters: winning. The NBA is made up of plenty of individuals who could be considered "glue guys." However, for Battier, there are four players who stand out among the rest. You may not necessarily agree with his choices, but we dare you to argue with the reasoning behind them.
1. Jae Crowder
Jae Crowder's numbers will not pop out at you. During this 2015-16 season, the Boston Celtics small forward is averaging a reasonable 14.3 points, 5.2 rebounds, and 1.9 assists in 32.2 minutes per game. However, as Battier as noted, "glue guys" are not made by their stats, they're made by doing what it takes to help their team win ball games. According to the two-time NBA champion, that's why Crowder epitomizes the "glue guy" role to a T.
"He is an amazing glue guy," writes Battier about the 25-year-old. "With his energy and his toughness and fearlessness he gives a young team in Boston a great amount of heart. There is not one aspect of Jae Crowder's game that leaves you in awe, but he does everything well and the Celtics are better when he is on the floor. It's easy to see why Brad Stevens likes leaving him out there for heavy minutes." We could not agree more. Is it any wonder that Crowder's nickname is "The Beast." We think not.
2. Tim Duncan
It's hard to look at someone who's averaged 19.2 points and 10.9 rebounds a game for his career, won five NBA championships, and will go down as arguably the greatest power forward in history, and then consider that individual a "glue guy." However, for Battier, Duncan's inclusion on this list is based on the fact that the future Hall of Famer is the "glue" that holds the San Antonio Spurs together on the defensive end of the floor. Since Duncan is never out of position, neither are his teammates. As Battier puts it: "When he is on the floor everything seems to fit together and work better." No arguments here.
3. Draymond Green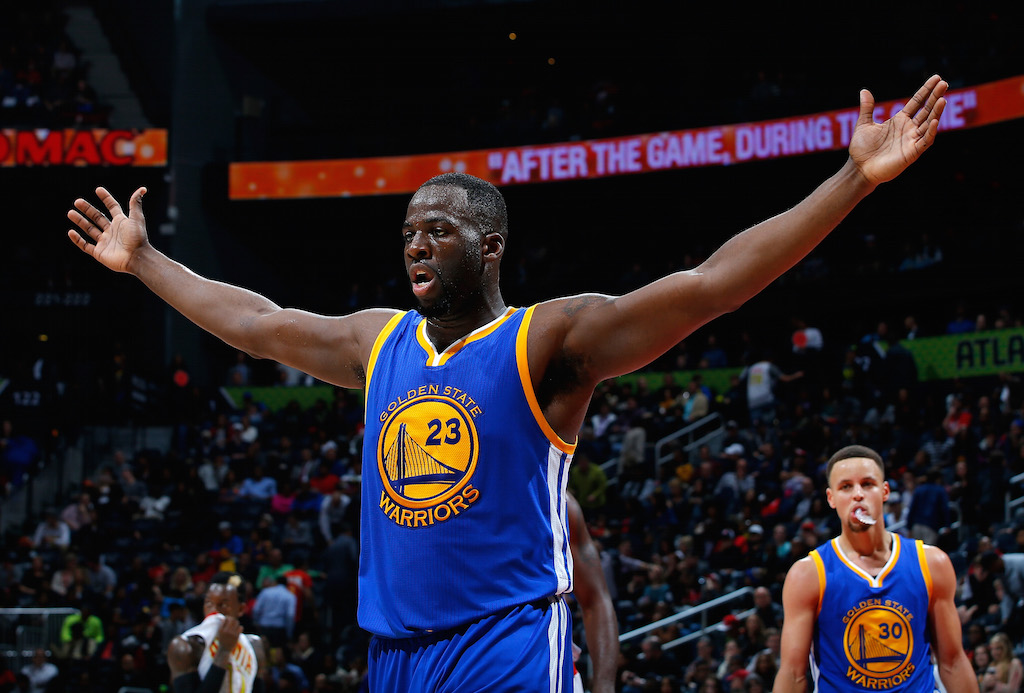 Not only is Draymond Green an NBA All-Star, but he's also managed to catapult himself into "superstar" territory. That being said, when you think about what it means to be a "glue guy," there are few individuals who stand out more than No. 23 for the Golden State Warriors. Despite being 6-foot-7, 230 pounds, Battier notes that Green is capable of guarding every position on the floor — something that is invaluable in today's game. On top of that, Green brings swagger, energy, creativity, and an undeniable versatility to the Warriors' roster. More importantly, the guy can just "flat out ball." What more do you need?
4. Andre Iguodala
Andre Iguodala joins Green as the other "glue guy" who helps the Golden State Warriors function at a ridiculously high — and efficient — level. Like his teammate above, Iggy is capable of guarding a multitude of positions. However, we believe it's his instant energy, high basketball IQ, and insane athleticism that make him such a key component in the Dubs' success. These are just a few of the reasons why Iguodala took home MVP honors at the finals last season. In reality, his real contribution, notes Battier, is much simpler: "He is the perfect example of a guy who when he is involved everything works better." Sounds about right.
Statistics courtesy of Basketball-Reference and The Players' Tribune.