The Top 5 Candidates for 2015 NBA Rookie of the Year
It's never easy for athletes to make the transition from college to the professional ranks. And that holds especially true for basketball players.
In the NBA, players are bigger, stronger, smarter, and more seasoned. They know what it takes to be successful in this league, and they have no problem making rookies earn their place. These first-years are no longer the big men on campus, but rather the new kids in school. Nothing is going to be handed to them, and not all of these rookies will be able to cut it in the National Basketball League. And while some of these kids will most likely struggle, others will show they belong with the big boys.
The 2014 NBA Draft class entered the league with high expectations. Unfortunately, some players' seasons were cut short due to injuries and others just never lived up to the hype. However, there were plenty of rookies who proved that they could have a real future in the league. With that in mind, here are the top five candidates for the 2015 Rookie of the Year award.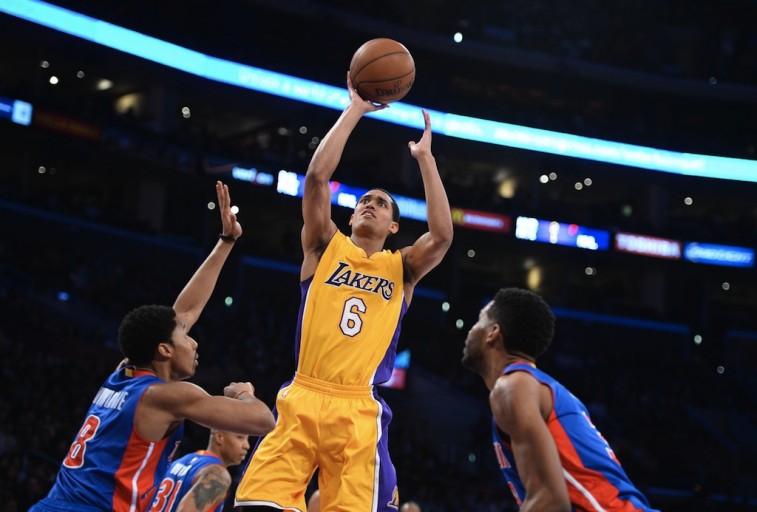 5. Jordan Clarkson, point guard, Los Angeles Lakers
2014-15 statistics: 11.0 PPG, 3.2 RPG, 3.1 APG, 0.7 SPG, 44.9% FG, 31.0% 3P
This year has not been kind to the Los Angeles Lakers. Plagued by injuries and setting a new franchise record for losses in a single season, it seems like nothing has gone right for Hollywood's beloved team. Nothing except for the emergence of rookie point guard Jordan Clarkson. The Lakers got one of the biggest steals of the 2014 draft when it sent cash to the Washington Wizards for the rights to the 46th overall pick. The former Missouri product is averaging 11 points per game, hitting 82.4% from the free throw line, and giving L.A. just under 24 quality minutes a night. He also became the first Lakers player in history to be named the Western Conference Rookie of the Month when he captured the honor in March. This season may be a wash for Los Angeles, but they found a diamond in the rough in Clarkson.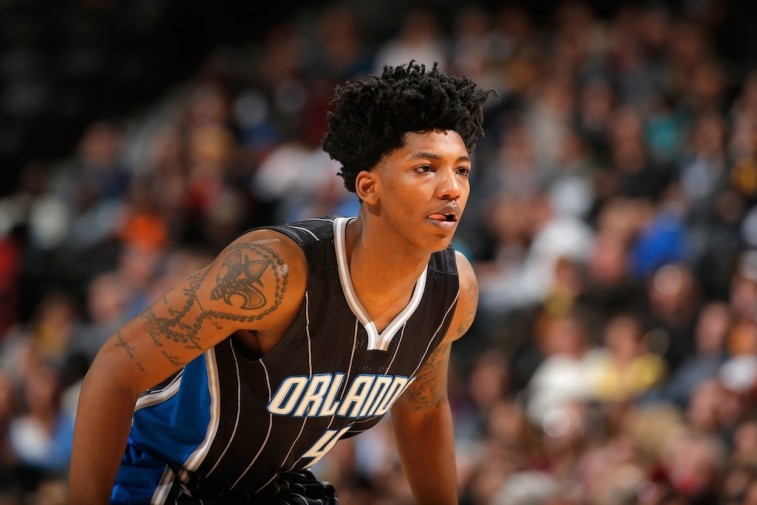 4. Elfrid Payton, point guard, Orlando Magic
2014-15 statistics: 8.9 PPG, 4.3 RPG, 6.4 APG
The Orlando Magic have found themselves a real winner in Elfrid Payton. The Louisiana-Lafayette standout is a true pass-first point guard, averaging 6.4 assists per game during his rookie campaign. A major flaw in Payton's game is his free throw shooting. He's doing Orlando no favors by only hitting 55% of his foul shots. However, if he can build on an impressive March that saw him put up 13.2 points, 8.4 assists and 5.9 rebounds per contest, then Payton has the potential to have a successful career in the NBA.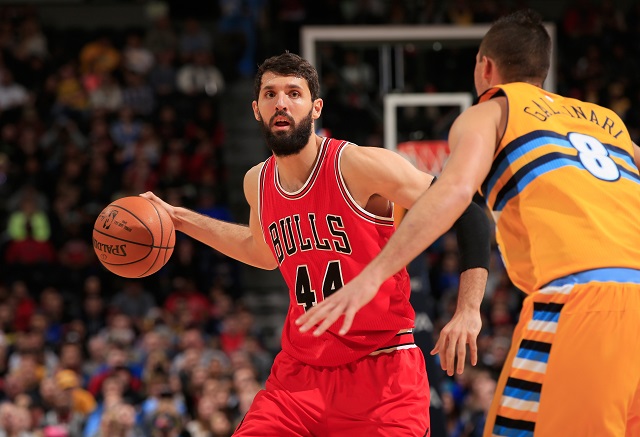 3. Nikola Mirotic, power forward, Chicago Bulls
2014-15 statistics: 10.0 PPG, 5.1 RPG, 1.2 APG, 79.7% FT
Nikola Mirotic has been an absolute beast for the Chicago Bulls this season. His 10 points and 5.1 rebounds per game are both in the top five for rookies, and he's only getting better. Mirotic has been consistently strong on the inside, but his ability to stretch the floor and knock down the three has been crucial for the Bulls. He went on a tear in the month of March, putting up 20.8 points and 7.6 rebounds a game. No matter what happens come postseason time, Chicago definitely has a great foundational piece in Mirotic.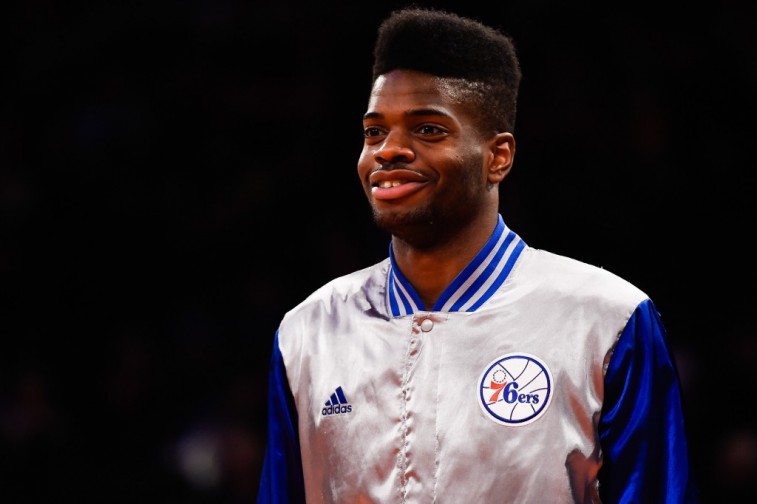 2. Nerlens Noel, power forward, Philadelphia 76ers
2014-15 statistics: 10.0 PPG, 8.1 RPG, 1.9 BPG, 1.8 SPG
Nerlens Noel has been everything the Philadelphia 76ers hoped he'd be and more. He is a game-changer on the defensive end of the floor. With his incredible instincts and impressive rim-protecting ability, the Sixers have turned into a surprisingly successful defensive team. If the season ended today, Noel would lead all rookies in four separate categories: rebounds per game, field goal percentage, blocks per game, and steals per game. Noel still needs to continue to refine his skills on the offensive side of the floor, but Philadelphia knew that would take time. All in all, he has had a fantastic rookie campaign.
1. Andrew Wiggins, shooting guard, Minnesota Timberwolves
2014-15 statistics: 16.4 PPG, 4.4 RPG, 1.9 APG, 1.1 SPG, 43.6% FG
Everyone knew that Andrew Wiggins had the potential to be an explosive player in the NBA. He has the kind of rare athleticism that could make him dominant on both ends of the floor. The only knocks against him coming out of Kansas were his inconsistent outside shooting and his tendency to become a bit passive at times. Well, no one is doubting Wiggins now. He leads all rookies in scoring with 16.4 points per game, he's shooting 43.6% from the field, and he finally started to realize how dangerous he can be when he stays aggressive. Plus, he's already showing signs of his potential as a lockdown defender. As long as he continues to work on his game, the sky's the limits for Wiggins. The Minnesota Timberwolves shooting guard should be the one taking home the hardware at the end of the 2014-15 season.
All statistics are courtesy of Basketball-Reference.com, NBA.com, and ESPN.go.com.