The 10 Richest Soccer Players in the World
In case you weren't aware, soccer happens to be the most popular sport in the world. It might surprise you, but it's true. As a result of this fact, the best players alive reap major rewards and can cost new teams a pretty penny. As if you needed another reason to be jealous of professional athletes, now you're about to see how well it pays to be a professional footballer.
Goal.com released their annual "Goal Rich List," which provides a detailed look at which players make the most money and where their wealth comes from. This list considers salaries, endorsement deals, and any form of investment portfolios a player might have as well. So, take a seat if you must because this is going to sting. Here's a look at the top 10 richest soccer players on the planet.
10. Frank Lampard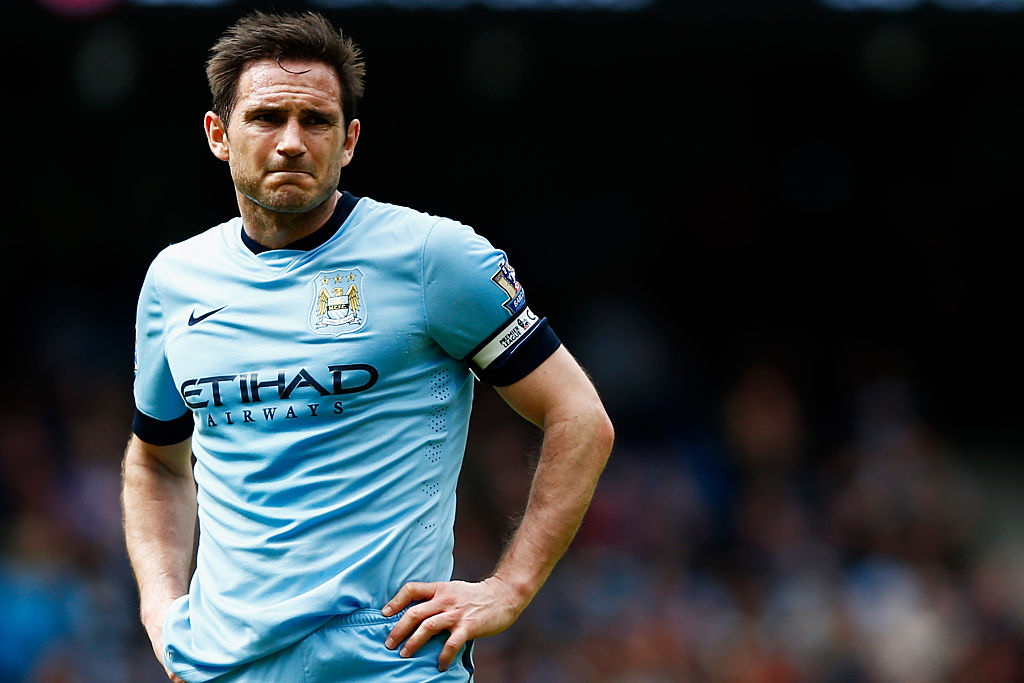 Total wealth: $90 million
Although Frank Lampard currently plays with New York FC in the MLS, it was during his 14-year career in the English Premier League — 13 with Chelsea and one with Manchester City — where his fortune truly took off. During his stint at the game's highest level, Lampard pulled in over €35 million in total earnings while matching that mark with an outstanding property portfolio. Throw in the fact that he's also repped both Nike and Adidas, and it's easy to see how Lampard cracked the list of the top 10 richest soccer players.
9. Ronaldinho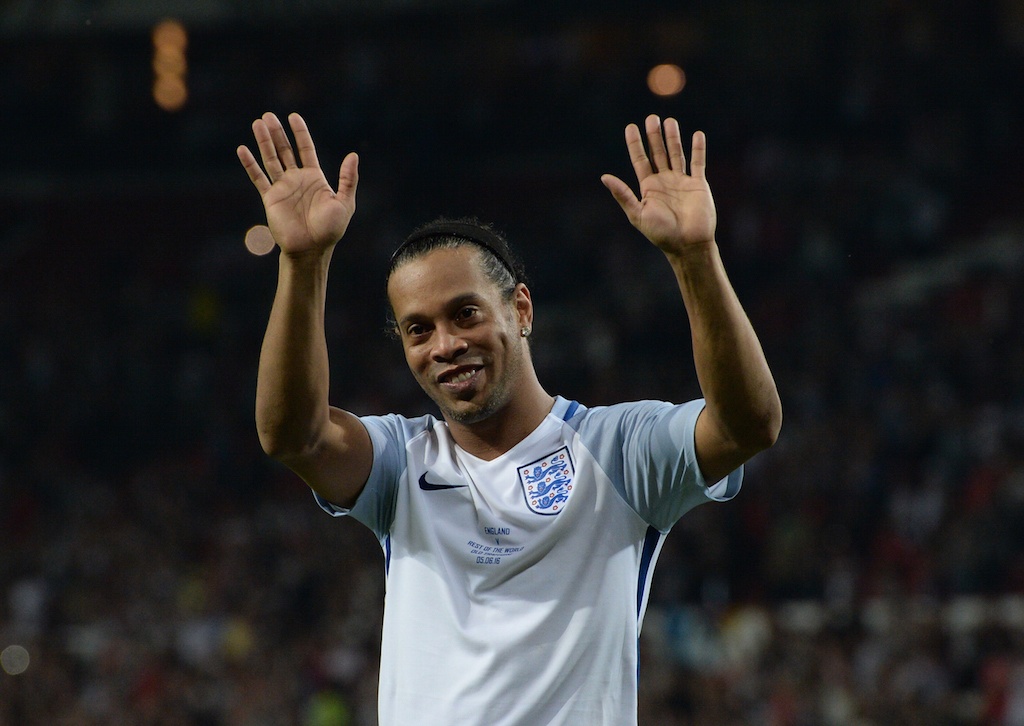 Total wealth: $93 million
It's been some time since Ronaldinho tore up the pitch as a member of Barcelona, but that hasn't stopped the former Ballon d'Or winner from raking in the big bucks. During a recent stint with Atletico Mineiro, he pulled in €2.7 million a year. Now as a member of Querétaro FC, Ronaldinho has an opportunity to earn an additional €2.5 million per year in performance-based incentives. Of course, when it comes to the greatness of Ronaldinho, this is how we'll always remember him.
8. Raul
Total wealth: $95 million
Raul may not suit up for Real Madrid, where he made €7 million a year in salary, but that hasn't affected his bank account one iota. Aside from a brief stint with New York Cosmos, Raul makes his mark — and money — off the field, with business ventures such as Scar Sport Europe (invests in renewable energies), Luri (a property company), and Cadmus (an energy company). As you can see, it's good to be Raul.
7. Samuel Eto'o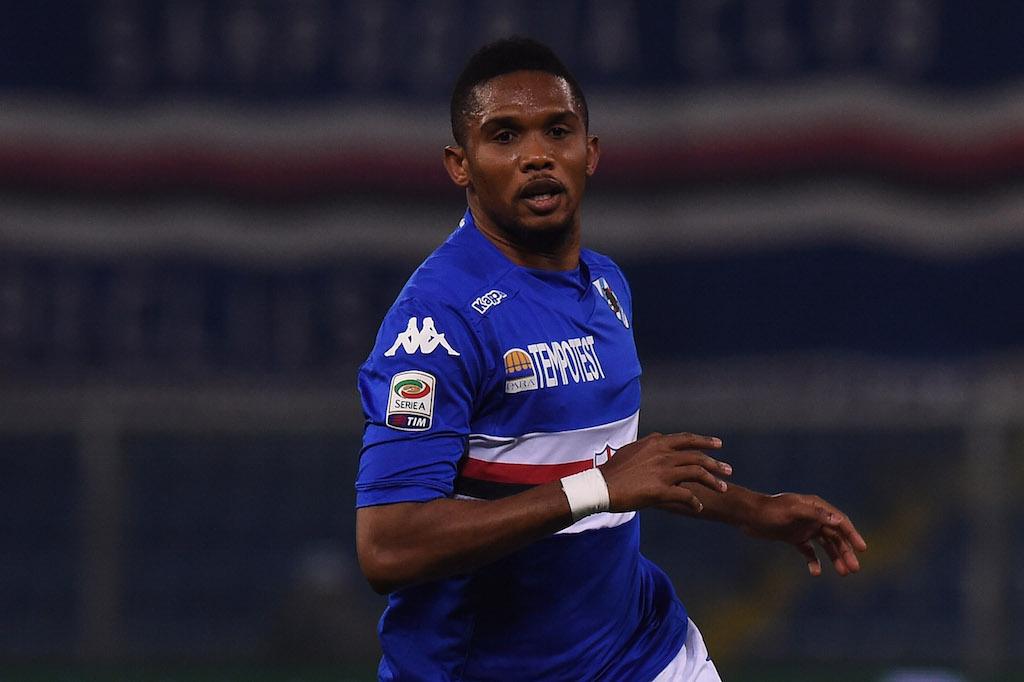 Total wealth: $98 million
At one point, Samuel Eto'o earned €10 million a year at Barcelona and €5 million at Chelsea. However, those days are behind him. Instead, he opted to collect a massive payday from Anzhi Makhachkala, where he earned nearly half of his total fortune, according to Goal.com. Of course, endorsement deals with both Puma and Ford helped as well.
6. Kaká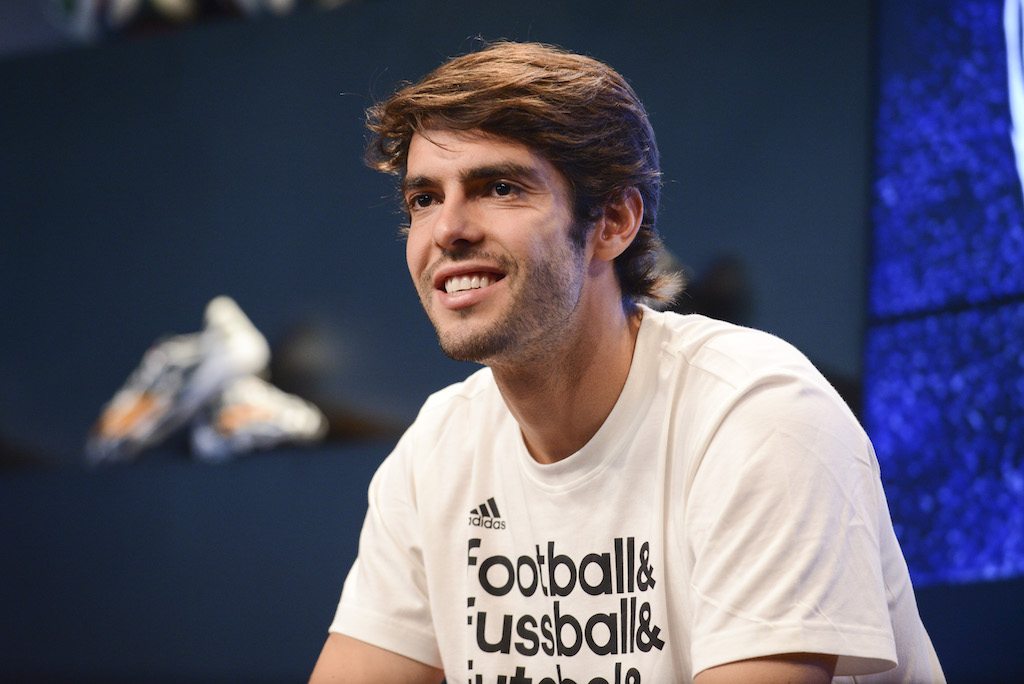 Total wealth: $108 million
Kaká is another one of those footballers who gets paid handsomely both on and off the field. Not only has he made plenty of bank playing for clubs like Real Madrid, AC Milan, São Paulo, and Orlando City, but he's also rolling in endorsement money, courtesy of deals with companies such as Adidas, Pepsi, Samsung, Gillette, and Armani. Let's just say Kaká has it all.
5. Wayne Rooney
Total wealth: $112 million
Wayne Rooney plays striker for both the English National Team and Manchester United. He is the wealthiest player in the English Premier League. Known for his strength on the field, Rooney has evolved into more than just a goal scorer, which is why Man U rewarded him with a $104 million contract in 2014. On top of that, the deal is reportedly worth £300,000 a week.
4. Zlatan Ibrahimovi?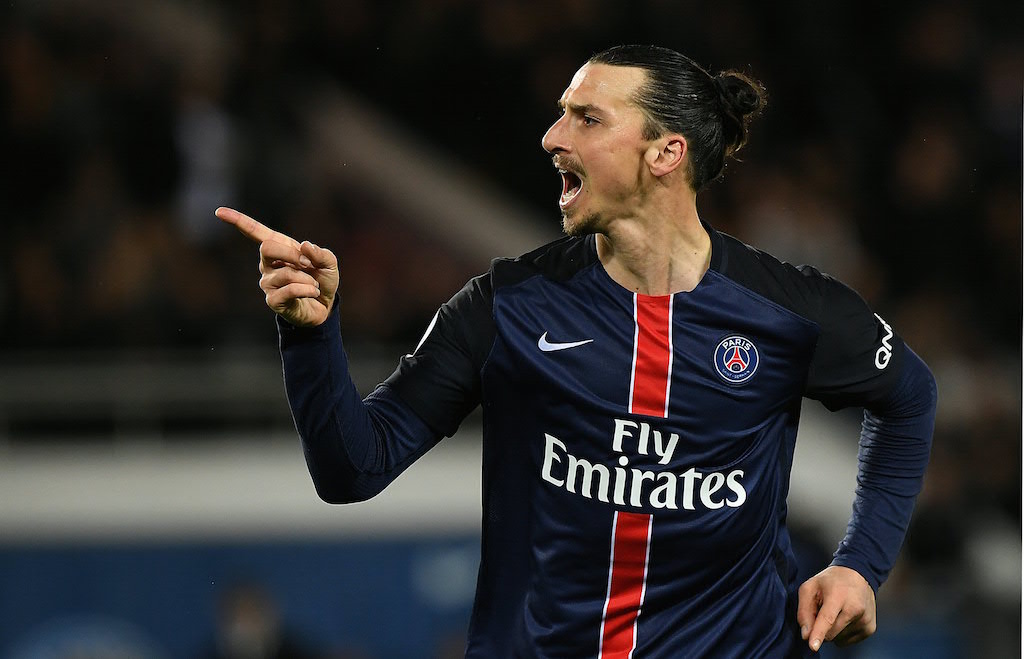 Total wealth: $114 million
Zlatan Ibrahimovi? is a superstar forward who recently signed a deal to play for Manchester United. While a hefty salary from his club team factors into his net worth, much of Ibrahimovi?'s money comes from endorsement deals and smart investments. According to Goal.com, he has sponsorship deals with Nivea, Xbox, Volvo, and Dressman; his investments include owning a substantial amount of property. It appears that Ibrahimovi? is much more than a human highlight reel.
3. Neymar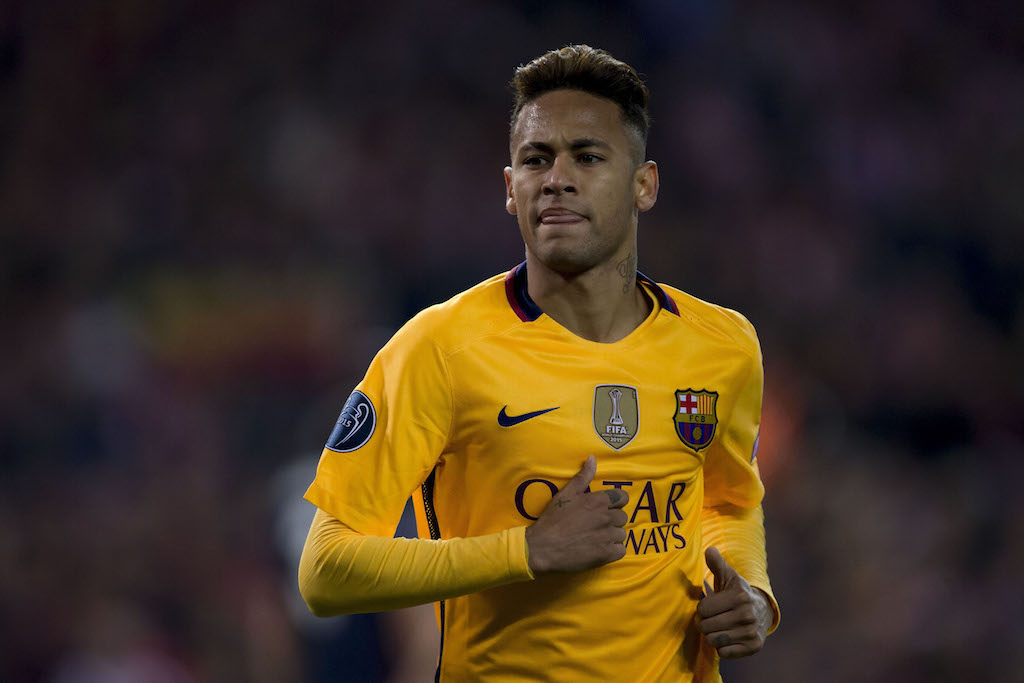 Total wealth: $148 million
Neymar is the face of Brazilian soccer and one of the main cogs on a talented FC Barcelona team. His skills with the ball and flair for excellence on the pitch make him one of the most popular players in the sport. His annual salary, which stands at €8.8 million a year, is small potatoes compared to his overwhelming endorsement deals, which include agreements with the likes of Nike, Panasonic, Volkswagen, Red Bull, and many more. That's not a bad haul for being only 23 years old.
2. Lionel Messi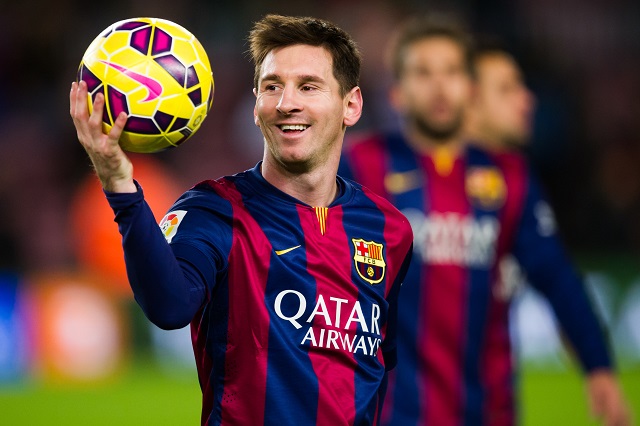 Total wealth: $218 million
Lionel Messi is not only a magician on the soccer field, but he's a businessman off it. His lucrative contract with Barcelona pays him $50 million a year, and he has tons of endorsement deals on his plate. Messi works with brands such as Adidas, Samsung, Gillette, Gatorade, and Dolce & Gabbana. He is arguably one of the two best soccer players in the world. If he keeps winning Ballon d'Or awards (he's won four times), which goes to the FIFA World Player of the Year, he'll surely continue increasing his overall wealth.
1. Cristiano Ronaldo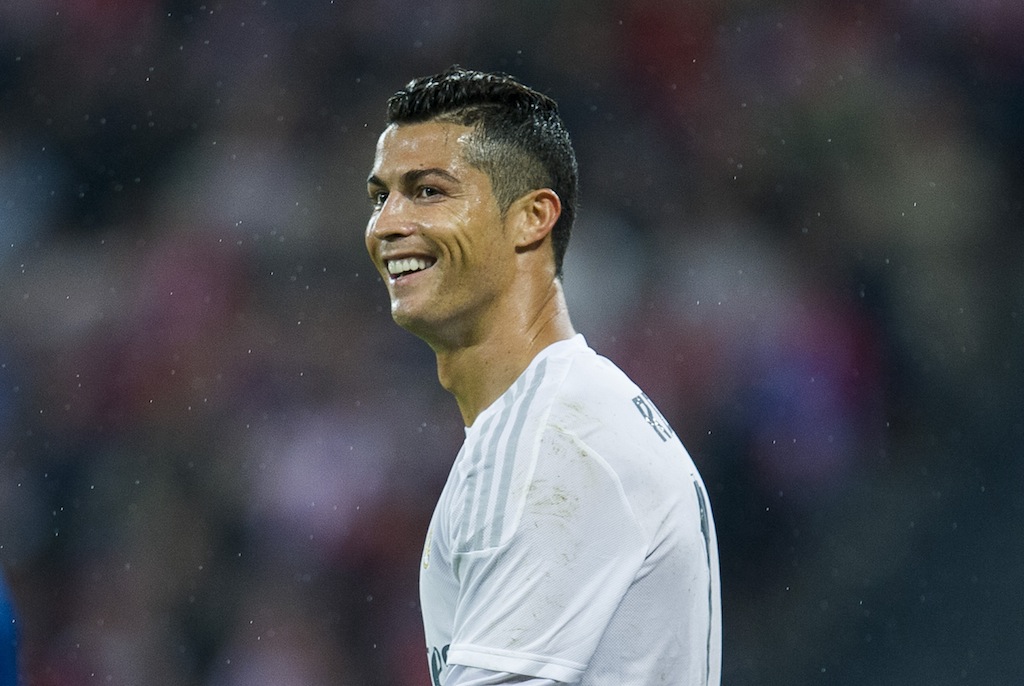 Total wealth: $230 million
It should come as no surprise that Real Madrid's Cristiano Ronaldo tops this list. For anyone who follows the sport, Ronaldo is the absolute best of the best. He scores goals, dribbles with speed and force, and has sensational ball control.
Ronaldo's deal with Real Madrid pays him a whopping €18.2 million per year, and that number doesn't include bonuses. He also crushes it on the endorsement front, has his own clothing line (CR7), and owns a profitable property portfolio. Plus, people seem to find him easy on the eyes, so he's got that going for him. It pays to be Cristiano Ronaldo.
To see the rest of the players on the "Goal Rich List," check out the gallery starting here.