The Top 8 Quarterbacks in the NFL, According to Madden NFL 20 Ratings
Last week, Madden NFL 20 released its team and player rankings for the upcoming season's game. Not everyone is happy about these rankings; wide receiver Keenan Allen and defensive end Demarcus Lawrence are calling for boycotts of the game over their low ratings. We haven't heard any complaints from Aaron Donald, Khalil Mack, Bobby Wagner or DeAndre Hopkins yet; these were the four players that received a perfect "99" overall rating.
No quarterbacks received a perfect 99, but seven did receive a Madden player rating in the 90's. Here's a look at the top eight quarterbacks in the NFL for the upcoming season, according to their Madden NFL overall ratings.
1. Patrick Mahomes, Kansas City Chiefs: 97 Overall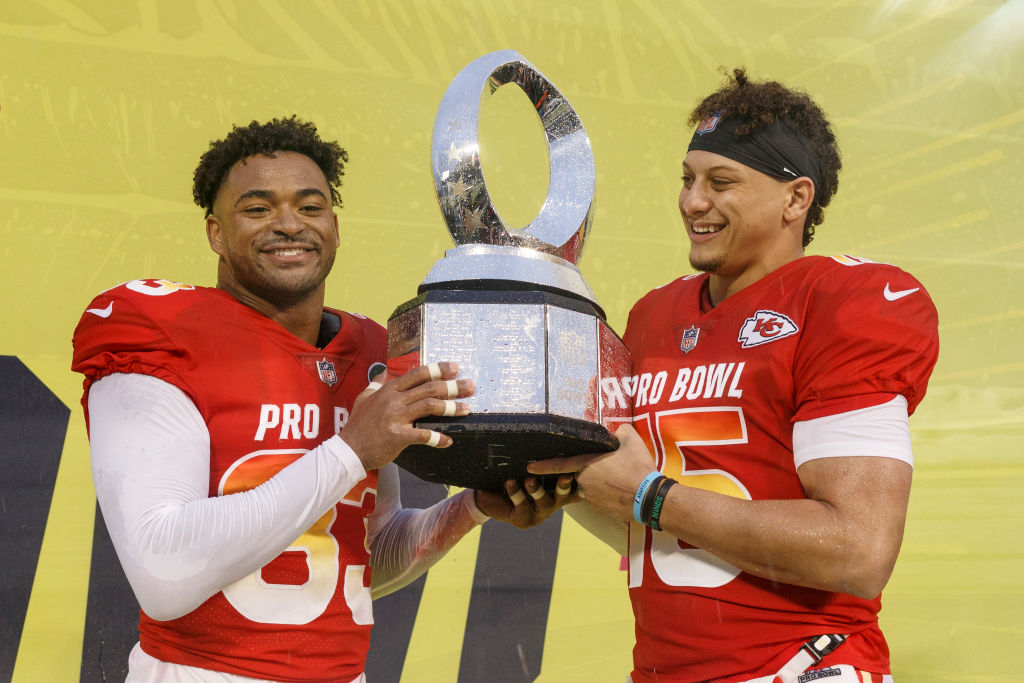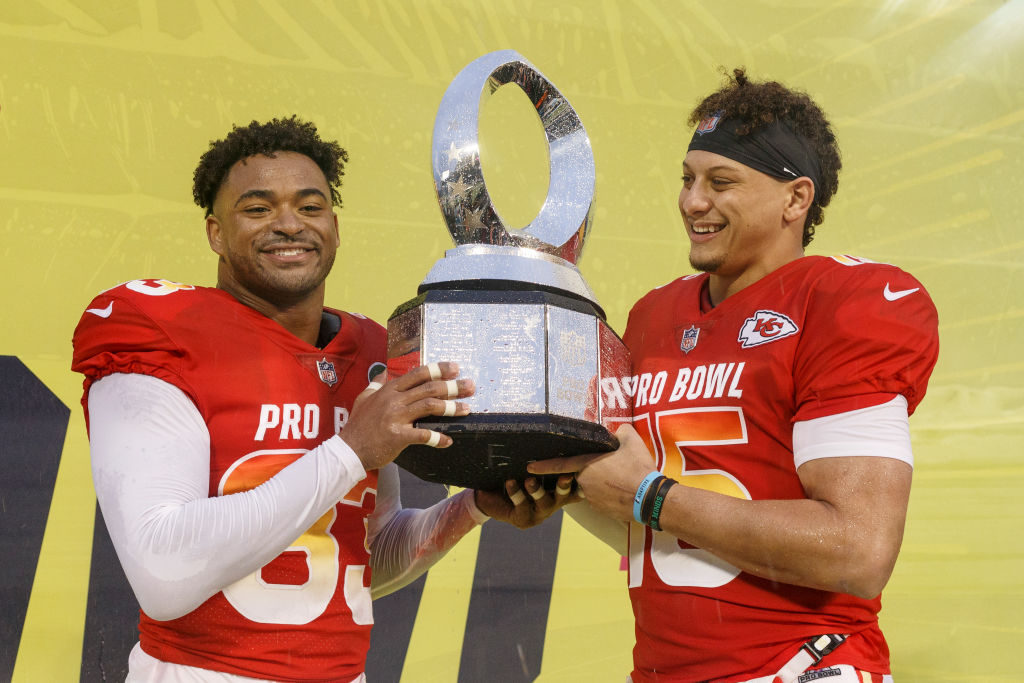 Hard to argue with Patrick Mahomes as the top-rated quarterback in the NFL. The 23-year-old was incredible in his MVP campaign last season, leading the league in touchdown passes (50) and QBR (81.8) and finishing second in passing yards (5,097) and passer rating (113.8). Mahomes even added 272 rushing yards and two rushing touchdowns on the ground.
2. Tom Brady, New England Patriots: 96 Overall
This one's tricky. Entering this season as a 42-year-old, coming off of a season with slightly declining numbers, Tom Brady probably isn't the second best quarterback in the game today.
On the other hand, if you needed a touchdown drive with your season on the line, is there anyone else you'd pick? The six-time Super Bowl Champion is arguably the greatest of all-time and still hasn't shown any signs of slowing down, so it's hard to fight this rating too hard.
3. Philip Rivers, Los Angeles Chargers: 94 Overall
Philip Rivers is a great quarterback coming off of a great season, but this rating might be a bit too high. Rivers finished 2018 ranked eighth in passing yards (4,308), seventh in QBR (70.0), fifth in passer rating (105.5) and tied for sixth in touchdown passes (32). The Chargers veteran certainly belongs on this list, but should be down a few spots.
4. Drew Brees, New Orleans Saints: 92 Overall
Brees would be my choice for No. 2 behind Mahomes, if I were the one making the Madden player ratings. With the Saints putting more effort into getting the run going last season, Brees saw a decline in his passing yardage down to 3,992 in 2018. But with a 35-to-5 touchdown-to-interception ratio, the best passer rating in the NFL (115.7) and the second-highest QBR at 80.8, Drew Brees belongs in the 94-96 range.
5. Andrew Luck, Indianapolis Colts: 92 Overall
Andrew Luck is placed at No. 5, exactly where he ranked in QBR (71.7) and passing yards (4,593) in 2018. Luck's passer rating ranked 11th among quarterbacks at 98.7, but his 39 touchdown passes were second only to Patrick Mahomes. After missing all of 2017 with a shoulder injury, it was just nice to see Luck back on the field for all 16 games last year.
6. Russell Wilson, Seattle Seahawks: 91 Overall
Russell Wilson earned a massive payday this offseason as the Seahawks inked their franchise quarterback to a new four-year, $140 million deal. Wilson had a sharp 35-to-7 TD-to-INT ratio last season and had the third-highest passer rating in the league at 110.9. On the other hand, Wilson passed for only 3,448 and ranked 11th in QBR (65.6). He may not be worth the biggest contract in the NFL, but he's fairly rated in this spot.
7. Aaron Rodgers, Green Bay Packers: 90 Overall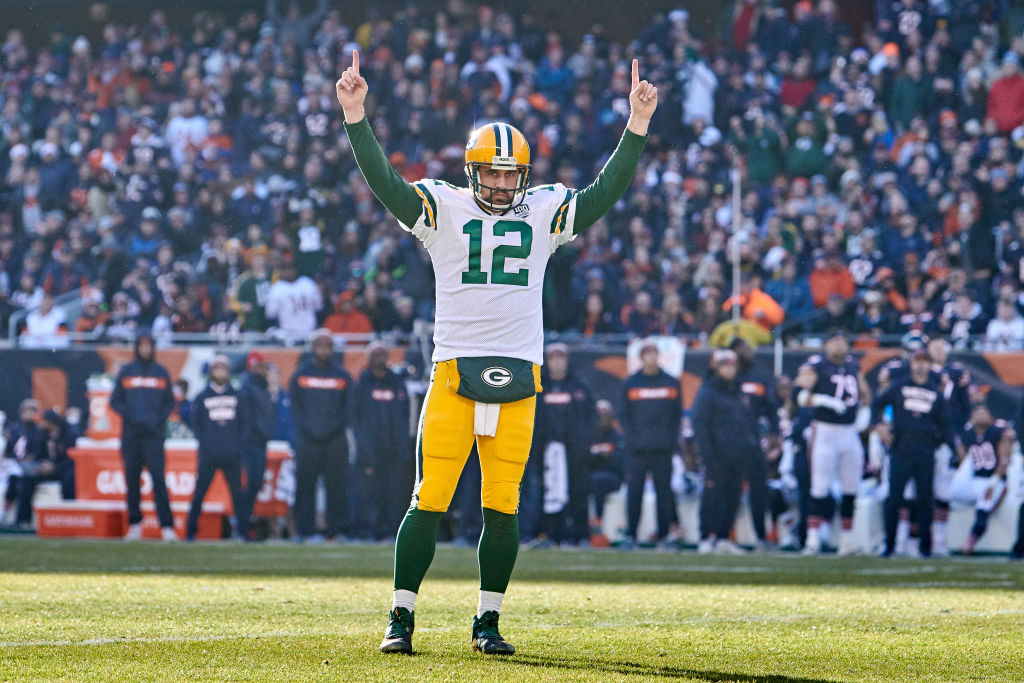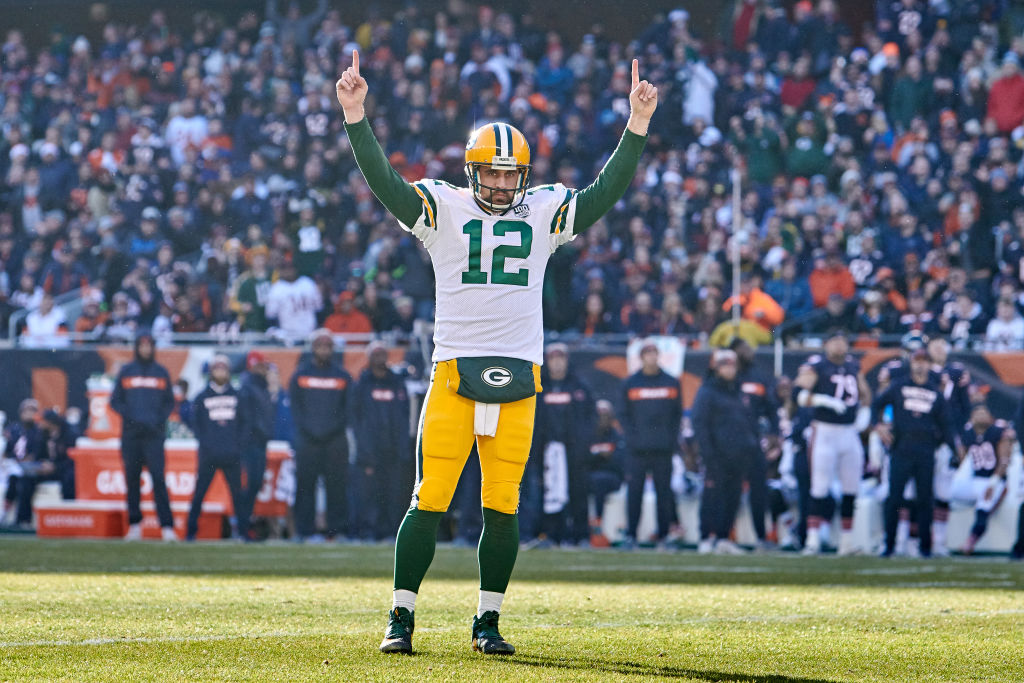 Rodgers is a tough case to crack. He finished last season ranked sixth in passing yards (4,442) and threw only two interceptions in 597 pass attempts. But he also threw only 25 touchdown passes and ranked outside of the top 12 in both QBR and passer rating. How Rodgers and the Packers offense gel with new head coach Matt LaFleur will be one of this season's biggest talking points.
8. Matt Ryan, Atlanta Falcons: 89 Overall
Matt Ryan is underrated in Madden NFL 20. The Falcons starter had an excellent 35-to-7 TD-to-INT ratio and finished last season ranked third in passing yards (4,924) and fourth in quarterback rating (108.1). Someone needs to explain to me how Ryan's overall rating is five points lower than Philip Rivers. I'd have both of them in the 91-92 range.