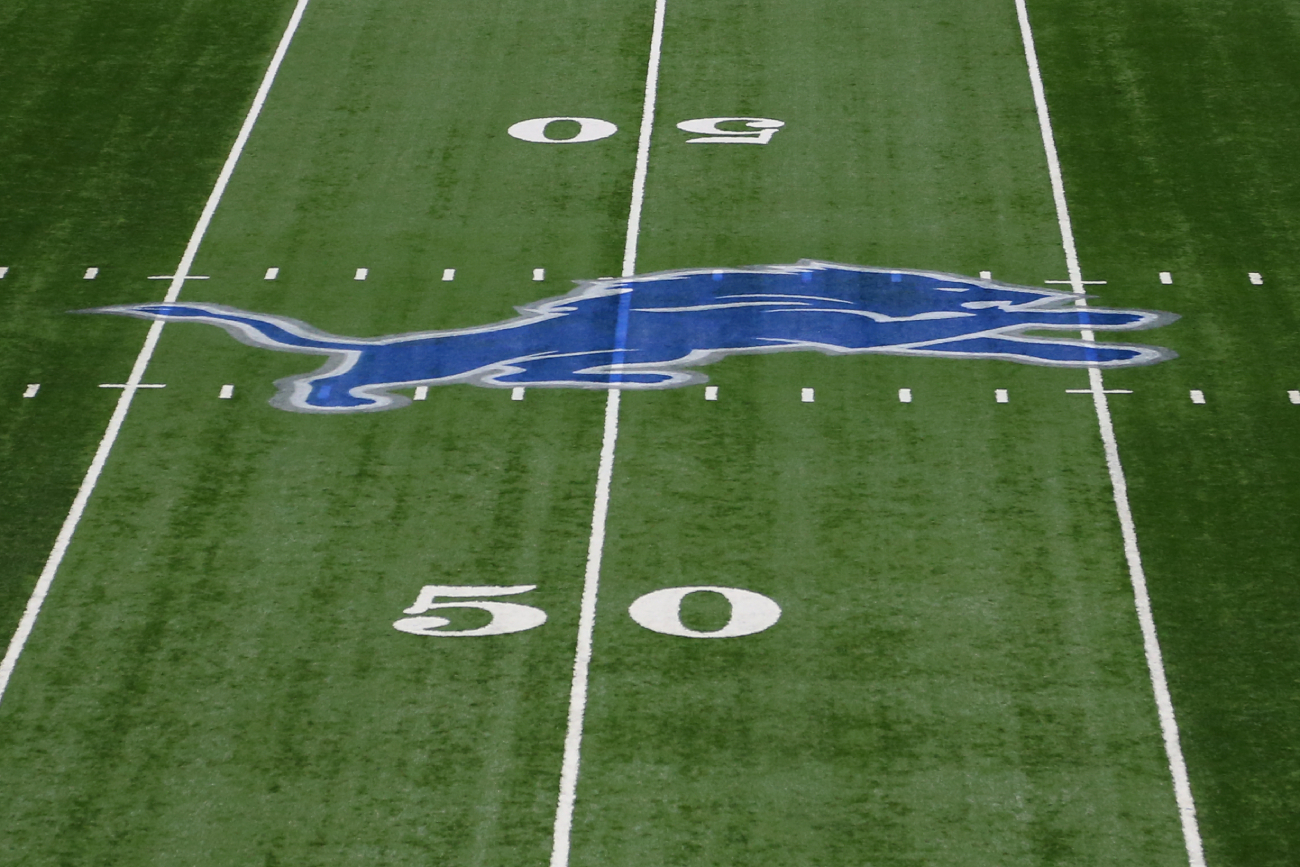 The Tragic Death and Devastating Life of NFL First-Round Pick Reggie Rogers
The tragic death and the devastating life of Reggie Rogers, a first-round pick of the Detroit Lions back in 1987.
There's no debating that Reggie Rogers was a monster on the football field. It was those demons off the field that got in the way. Rogers was a first-round pick by the Detroit Lions in 1987 and wound up being labeled a major bust after several off-the-field issues. Rogers' difficult life came to a tragic end on Oct. 24, 2013, when he was found dead in his Seattle home at the age of 49.
Reggie Rogers was a dominant college football player
At 6-foot-6, 278 pounds, Reggie Rogers was a presence on the defensive side of the ball at the University of Washington. Athletically gifted for a man his size, Rogers was a consensus All-American in 1996 and was named the MVP of the Huskies.
Rogers was taken in the first round of the 1987 NFL draft. The Detroit Lions selected him with the seventh overall pick. Rogers was taken three spots ahead of future Hall of Famer Rod Woodson, selected 10th by the Pittsburgh Steelers.
In the NFL, Rogers was considered a bust. According to The Chicago Sun-Times, Rodgers missed much of his rookie season because he was in an emotional counseling center. Rumors also had him receiving treatment for chemical and possibly alcohol dependency. Rogers played six games his rookie year and just 15 in his NFL career.
Rogers lived a life full of tragedy
Many of Reggie Rogers' off-the-field problems could be classified as self-inflicted. Some, however, weren't. Rodgers saw his older brother, Don Rogers, die of a cocaine overdose back in 1986. Like Reggie, Don Rogers was a first-round pick in the NFL. The Cleveland Browns selected him with the 18th overall pick in 1984.
Don Rogers was a defensive back who played two seasons before dying the day before his wedding. After being limited to six games as a rookie, Reggie Rogers played five games in his second season after his car struck another vehicle in October of 1988, killing three teens. Rogers broke his neck in the collision and had a blood-alcohol level of 0.15 (Michigan's legal limit was 0.10 at the time). He was convicted of negligent homicide in December of 1989 but was not convicted of any alcohol-related charges and sentenced to a year in jail, according to The Oakland Press.
According to the father of one of those killed, Rogers showed no remorse. He never apologized. "How can you forgive someone who never had any remorse?" Robert Willett, whose son Kenneth was killed, said at the time. 'He could have said anything." Rogers had six DUIs in his lifetime.
Reggie Rogers was found dead in his home
Reggie Rogers' life was tragic. He made other lives tragic as well. According to Sportspressnw.com, Rogers' had a very difficult upbringing. During his senior year of high school, Rogers was involved in a serious gang attack when two members tried to remove his ears with a pair of shears. He grew up in a broken, violence-ridden home riddled with physical abuse.
A month before his death, Rogers was arrested for domestic assault, according to ESPN. His life was tragic, as was his death. Rogers was found dead in his Seattle home on Oct. 24, 2013.
According to The Seattle Times, the King County Medical Examiner's Office ruled Rogers' death an accident and reported he died of "combined cocaine and ethanol (alcohol) intoxication."  Rogers had six children; twins Reggie & Regina, Amanda, Brittany, Isiah, and Jackie.