The Tragic Death of Avery Bradley's Mother Led to His Shot Celebration
Most NBA players celebrate their big plays, but those celebrations mean different things to different people. For Avery Bradley, it's a tribute to his late mother. His mom passed away right before a significant event in Bradley's life, making her loss even more poignant. He honors her with every shot he's made since.
Bradley has done this while putting together a respectable NBA career, although he's been in the news lately for the fact that he won't play basketball anytime soon. 
Avery Bradley pays homage to his mother after every shot
Celebrations happen for a lot of reasons in the NBA. It can be a routine reaction to something they do all the time, a primal exclamation after coming up big in a clutch situation, or just because they did something really cool. But they can also mean something more personal. Avery Bradley is a prime example of that fact. 
Bradley's mother, Alicia Jones-Bradley, passed away in 2013 at the age of 46. She worked in a welfare office and raised Bradley and his four siblings. Bradley chose to live with her after she and his father, Avery Bradley Sr., divorced in 2001. 
Losing a parent is a tough ordeal at the best of times, but the timing created an intense emotional whiplash for Bradley and his family. Just two weeks after she died, Bradley became a father for the first time, to a son named Avery Bradley III.  He hadn't yet come to terms with her death, but he maintained a healthy perspective in order to be present for the people around him. 
"I miss my mother but at the same time," Bradley told CSN New England, "I'm blessed to have my beautiful family, blessed to have this opportunity to go out and play for her, play for my family."
Bradley plays for his mom in a very pronounced way. After each three-pointer he makes, he blows a kiss and points to the sky, praying that he's making her proud while she watches from paradise. 
Bradley had important roles on several good teams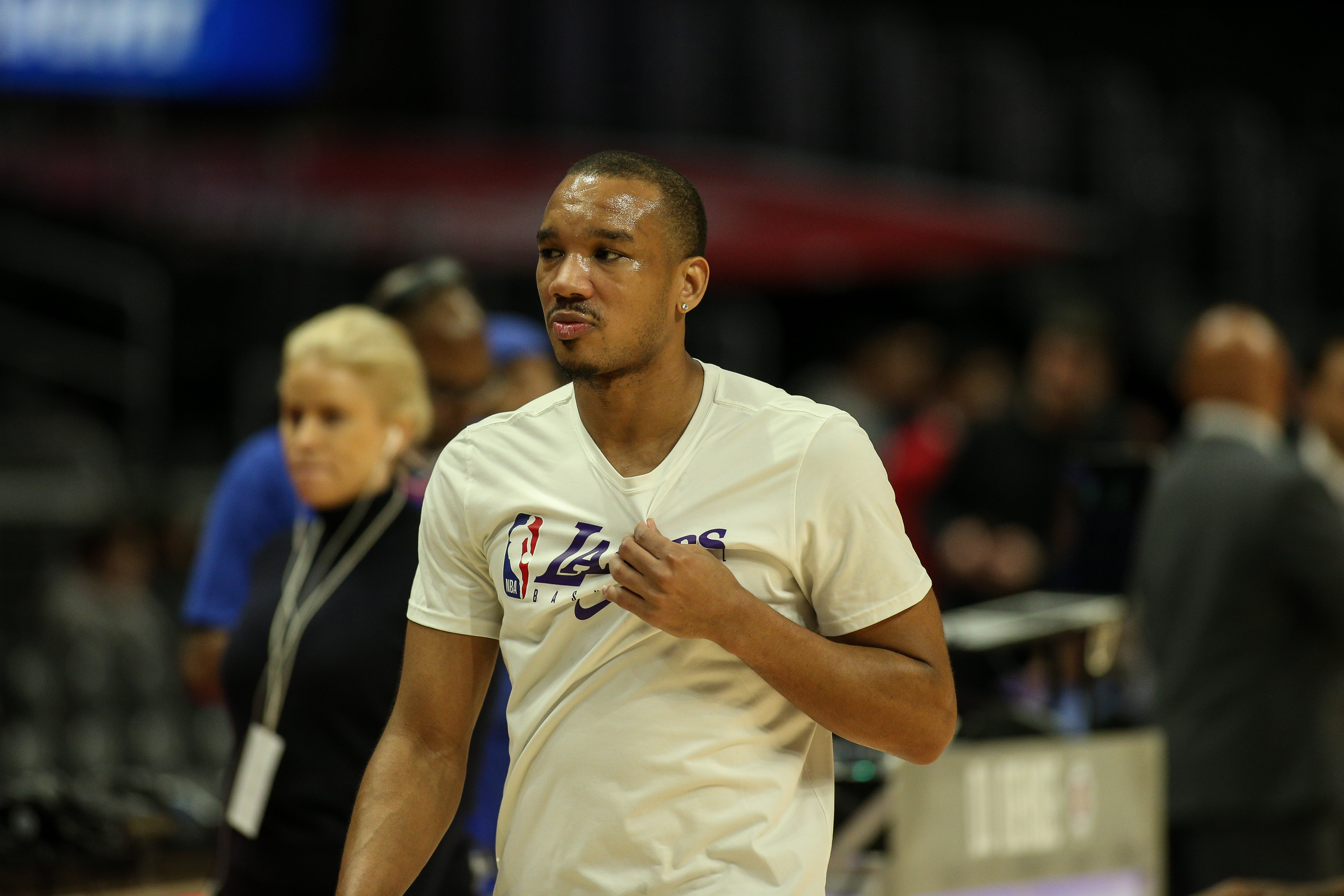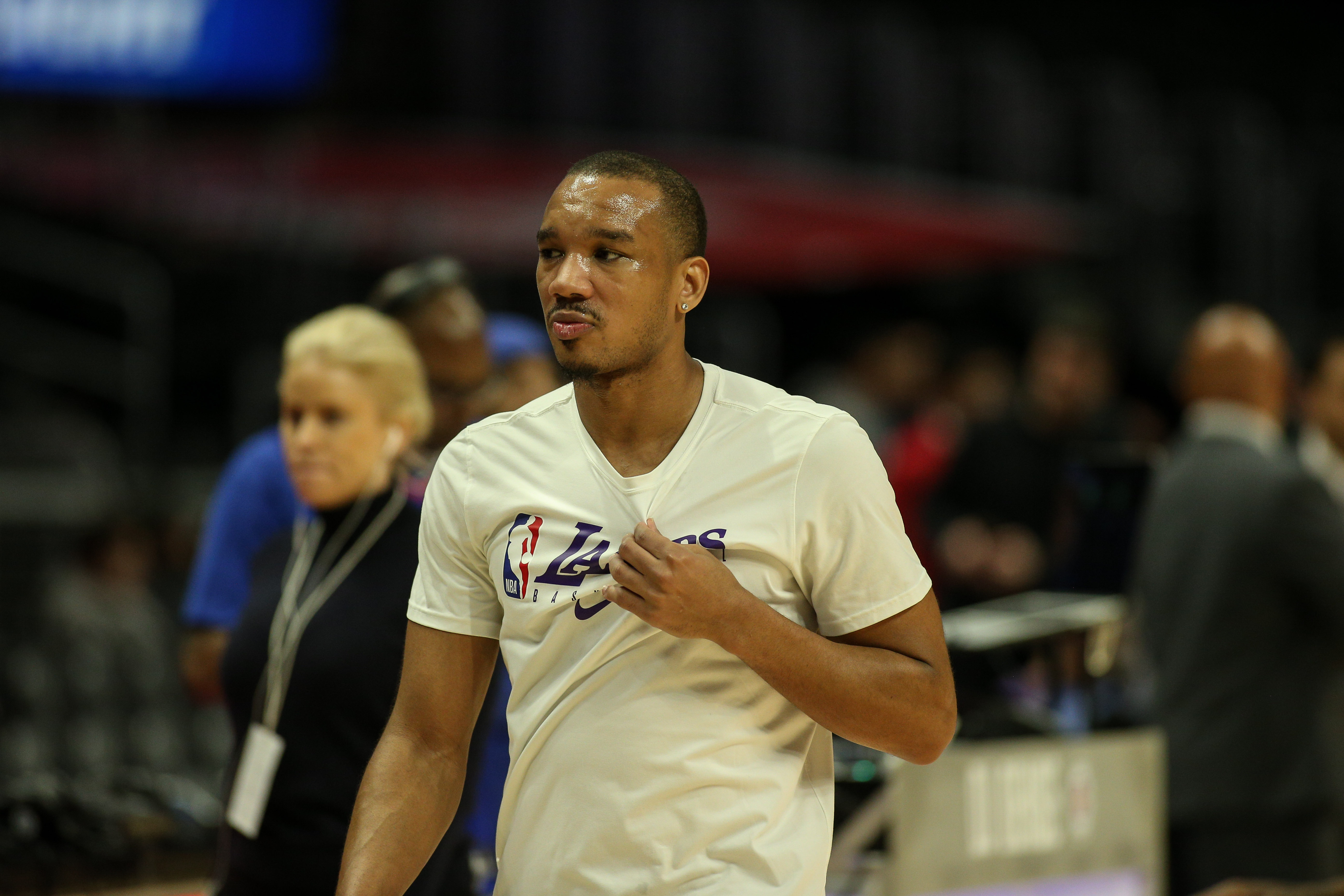 Early on, Bradley proved to be an excellent role player who could play substantially on top-tier teams. He spent the first seven years of his career with the Boston Celtics. He was one of the few who bridged the divide between the "Big Three" era and their resurgence under Brad Stevens. 
His best skills were on the defensive end. Bradley, despite only being 6'3, developed a well-earned reputation as one of the best defenders in the league. He can guard both backcourt positions with no problem, and even some small forwards. He earned a spot on the NBA's All-Defense first and second team in 2016 and 2013 respectively.
On offense, Bradley will never be more than a secondary option. But he's good enough that opposing teams can't ignore him completely. He's a 36% three-point shooter for his career, making him a perfectly cromulent threat from outside. 
As good as Bradley is, he's not a star. The Celtics will let him go in the pursuit of a franchise-changing player, in this case, Gordon Hayward. He was traded to the Detroit Pistons to clear up cap space. But he only played 40 games there before moving to the Clippers. He played there for less than a year before moving to the Memphis Grizzlies in exchange for JaMychal Green and Garrett Temple.
Bradley's returned to relevance as a member of the Lakers this year, but his contributions on the court appear to be over as the team enters the bubble in Orlando. 
He's one of the few players to opt-out of the NBA's bubble
On June 23, 2020, Bradley announced he would opt out of playing in the NBA's restart of the season in Orlando. At the forefront of Bradley's decision to remain with his family is the well-being of his oldest child, his 6-year-old son, Liam, who has a history of struggling to recover from respiratory illnesses.
The majority of players have clearly decided that they're not willing to risk the loss of money or chances at a championship that comes with not participating in the bubble. This leaves the Lakers in a tough position in terms of their depth. Bradley's absence, combined with Rondo's thumb injury, means the only guards with a chance of being in the rotation are Kentavious Caldwell-Pope, Alex Caruso, J.R. Smith, and Dion Waiters.
None of those players can really handle the ball, and the last two names on that list haven't played a minute with the team yet. They still LeBron James and Anthony Davis, but it's asking a lot, even of players of their stature, to run the offense entirely on their own, especially in a compressed schedule that accounts for little rest time. 
But a pandemic's a pandemic, even for the rich and healthy men who make up the NBA. At a time like this, Bradley has to do what's best for his family and no one else.