The Tragic Death of Bryan Pata Who Was Killed After His College Football Practice
In 2006 the University of Miami football team suffered a tragic loss that was a massive blow to the team and the entire university. Bryan Pata, a member of the football team, tragically lost his life when he returned to his apartment complex after practice.
Pata had a bright future ahead of him, and his death was felt by many across the university and the state of Florida.
Bryan Pata was expected to hear his name called in the NFL draft
Growing up, Pata was the youngest of nine and was raised by his mother. He did not grow up in the best part of Miami, but he turned to football to get away from the bad things that were going on in his neighborhood. Pata, he played high school football at North Miami High School and Miami Central High School. He was one of the top high school players in the country. Pata was named to the SuperPrep's All America team and rated as the 26th best defensive lineman in the nation by that magazine.
The Florida native decided to stay in-state for college and attend Miami. He chose Miami after considering Rutgers University, the University of Florida, and the University of Oklahoma. During his career at Miami, he played in 41 games, making 23 starts. In his final season, he primarily played defensive tackle. That season he had a total of 13 tackles and two sacks. He was placed on the watch list for the Hendricks Award, which is awarded to college football's top defensive end.
Going into his fourth year at Miami, NFL scouts were looking at Pata ahead of the 2007 NFL draft. Pata was respected by his teammates and was a player who brought a lot of energy when he came to practice or played in a game. Miami is a well-known football program and has had success throughout the years. So if a player has success there, then there's a good chance, they'll have an opportunity to make it to the NFL. But Pata never got that opportunity as his life was taken too short.
The day that Bryan Pata lost his life
In an article from palmbeachpost.com, it stated that Pata was found dead shortly after 7:30 p.m. on November 7, 2006, in the parking lot of an apartment building, 4 miles from campus, according to Miami-Dade police. Pata died of gunshot wounds at the scene of the shooting. He was 22 years old. When news of what happened broke out to the football team, coaches and players could not believe it.
They just saw Pata hours before, and later his life was gone. It was a tough pill to swallow for so many people from his family to his friends. His death was ruled a homicide, and to this day, no one has been arrested or charged regarding his death. For his death to happen in the middle of the season was tough for the football team. Players had to go out and play with heavy hearts after losing a teammate.
Bryan Pata's brother joined Miami's coaching staff to honor his legacy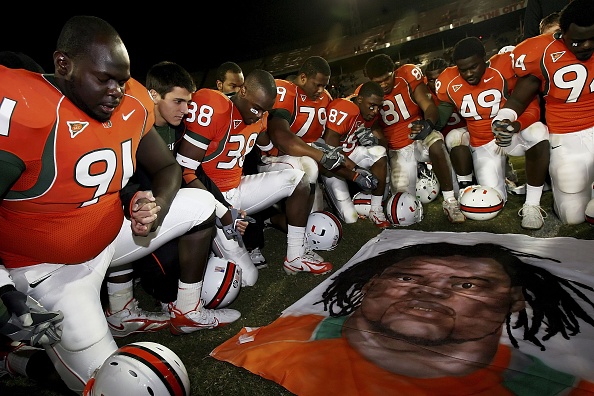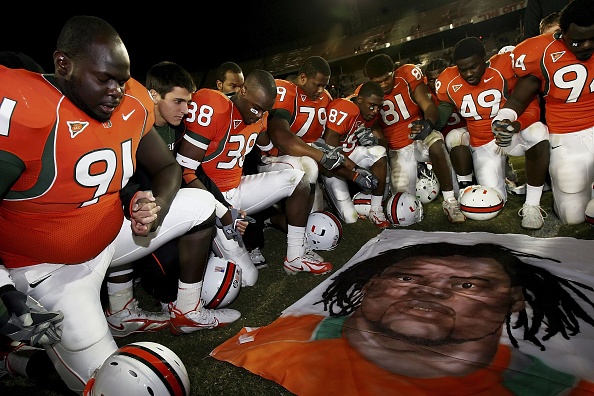 When Pata died, it was tough for his family to be around the university and football program. As time passed, Pata's older brother Edwin decided to join the football program as the assistant director of recruiting. Edwin chose to join the staff to honor his brother. Before joining Miami, he spent some time at Florida A&M on their football staff.
His job is to recruit the top players and let them know that coming to Miami would be one of the best decisions that they ever make. There's not a day that goes by where Edwin does not think about his younger brother. But Edwin is glad to be a part of the school that allowed his brother to continue his football career.