The Tragic Death of Former NBA Champion Jerome Kersey
Jerome Kersey spent 17 years playing in the NBA. He is most known for his long career playing with the Portland Trail Blazers. Though he wasn't a star player, he had some pretty good seasons throughout his career.
Kersey was a well-known person in his home state of Virginia, and almost 14 years after he retired from basketball, he died suddenly, and that was shocking news to many people.
Jerome Kersey's path to the NBA
Kersey played college basketball at then Division II school Longwood College. He enjoyed a successful career at Longwood. Kersey set school records for points, rebounds, steals, and blocked shots. At 6-foot-7, he led all Division II players in rebounding at 14.2 during his senior year. Although Kersey came from a Division II school not known for basketball, he was still selected in the NBA draft.
The Trail Blazers selected him in the second round of the 1984 NBA draft. During his first few seasons, Kersey primarily came off the bench and eventually became a starter. He competed in the 1987 Slam Dunk Contest and finished second place behind Michael Jordan. The 1987-88 season was Kersey's best season statistically. He found his way into the starting lineup and averaged 19.2 points and 8.3 rebounds. He played a significant role on the Trail Blazers team that made it to the NBA Finals in 1990 and 1992. Kersey spent his first 11 seasons playing in Portland, and he became a fan favorite during his time there.
After his time in Portland, he played the next three seasons for the Golden State Warriors, Los Angeles Lakers, and Seattle SuperSonics. His production fell off a bit after leaving the Trail Blazers, and he faced some injuries that prevented him from playing in a good amount of games. He did have some success toward the end of his career.
Jerome Kersey winning a championship with the San Antonio Spurs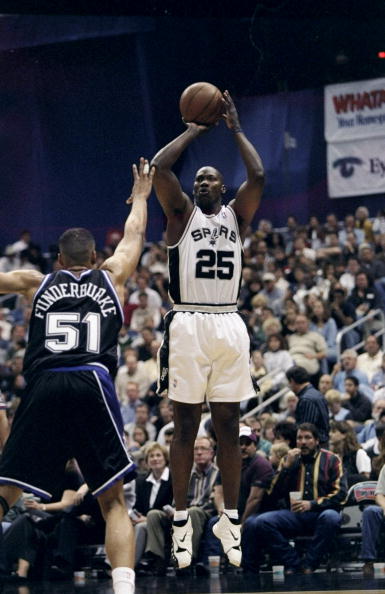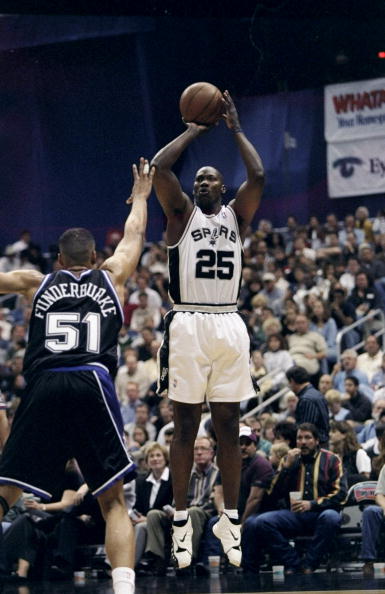 During the 1998-99 season, it was a lockout, and the NBA season was shortened. Kersey joined the Spurs, and he provided veteran experience off the bench. He was a part of the team's first NBA championship when they defeated the New York Knicks. Kersey spent one more season with the Spurs and played his final NBA season with the Milwaukee Bucks. He retired after the 2001-02 season.
As a Trail Blazer member, Kersey was near the top in numerous career categories when he left the team. Those categories included games played, minutes played, scoring, and rebounding, to name a few. After retiring from the NBA, he returned to the Trail Blazers to serve as director of player programs. He was then hired as an assistant coach for the Bucks for a year. In 2008 he was inducted into the Virginia Sports Hall of Fame.
Jerome Kersey's tragic death shocked the Portland community
In February of 2015, Kersey was at the Trail Blazers' Rose Quarter office and had to leave because he wasn't feeling too good. Later that day, he was taken to a medical center in Portland, where he ended up dying. Just a few days before he passed, he underwent knee surgery. Medical examiners linked his death to a blood clot traveling to his lungs, causing a pulmonary embolism.
The passing of Kersey hurt the Trail Blazers' community. He spent most of his career in Portland and came back to work with the team when he retired. There was a memorial displayed outside the Trail Blazers' arena after the passing of Kersey. He was 52 when he passed.