The Tragic Death of Kevin Mawae's Brother Redefined His Legacy of Faith and Football
Kevin Mawae is a Hall of Fame NFL player who spent 16 seasons in the league. He excelled at the center position, which he played for most of his career, but he is more than just a football player. He is a family man who is close with his relatives.
That is why when his brother died tragically, it hit Mawae particularly hard. Following his brother's death, the Hall of Famer turned to his faith and helped religion get him through the difficult time — forever changing his legacy.
Kevin Mawae's upbringing and collegiate career
Mawae is of Hawaiian descent, but he lived in many places growing up as a military kid. He was born in Savannah, Ga., later spending time in Kansas and Germany. It was in Germany where Mawae started playing football.
The Mawaes were living in Louisiana when he was high school-aged, and he attended Leesville High School. He was selected all-state in football, and he was also good in the classroom, earning all-academic honors.
That led to him going to LSU, where he started all four years. He played on the team beside his brother and best friend, John.
Hall of Famer in the NFL
The Seahawks took Kevin Mawae in the second round (No. 36 overall) of the 1994 NFL draft. He would only play four seasons for them before heading to the Jets for eight, then the Titans for the last four seasons of his career.
Mawae ultimately played 241 games, starting 238, and was named to eight Pro Bowls. He was a First-Team All-Pro in 1999, 2001, and 2008, and he was named to the Pro Football Hall of Fame's First Team All-2000s Team, showing the kind of longevity he had in his career.
For much of that time, he anchored a Jets offensive line that blocked for 44 100-yard games and 1,000-yard seasons seven times. He was inducted into the Hall in 2019.
Kevin Mawae's brother's tragic death
John and Kevin were inseparable, with Kevin recalling to CBN that they were so close they "shared the same clothes … and had the same friends." Kevin's life was forever changed before his third NFL season, when another brother, Scott, called and was screaming "he's dead, he's dead, he's dead!"
Kevin recalls asking Scott what he was talking about, and he responded that "John was killed in a car accident" the night before. Kevin says that started his "transformation," and that losing his brother "was rock bottom." As he mourned John's death, Kevin started to evaluate his own life.
He realized he "was living the lifestyle of an NFL player" — including spending lots of money and living in a house too big for what he needed. That was when Kevin started asking questions about God.
Finding religion after a tragedy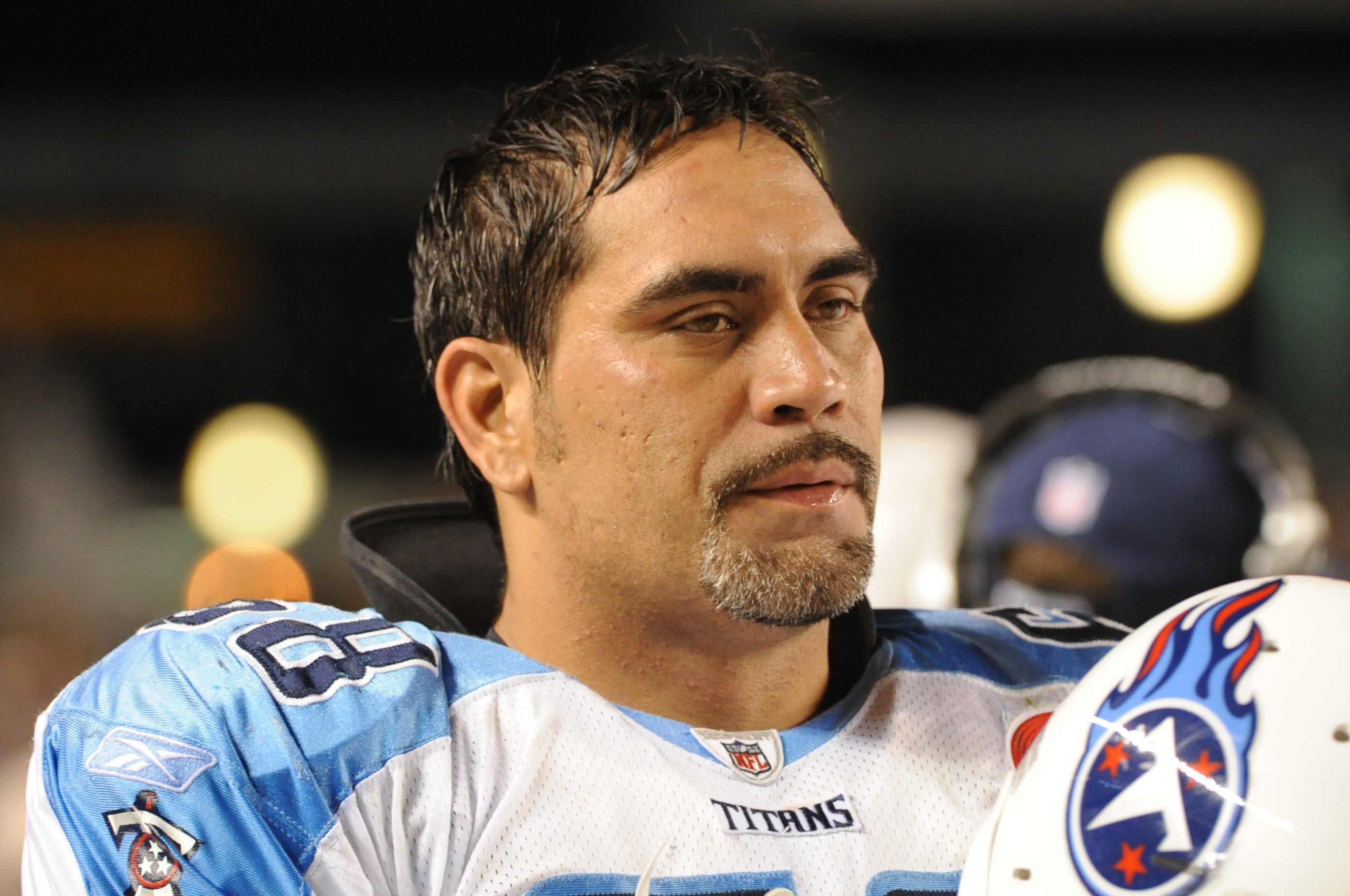 Mawae remembers asking questions like "how big is God?" and "who's this God that can take a life away and then give a life?" He struggled with those thoughts and started to read the Bible to get answers. Not long after that, he met with a pastor from his hometown, Baton Rouge.
Mawae flat out asked the pastor why God took John. The pastor said he couldn't answer that question, but he told Mawae that he "lack[s] the faith in what He's capable of doing" in his life. Mawae says that was when things opened up and he started crying. The pastor asked if he "would like to accept Jesus Christ" as his savior, and Mawae answered affirmatively. 
The pastor led Mawae "through the prayer of salvation," and the NFLer recalls that he "walked out of that church that day a new man." and he "realized that God had a purpose for [his] brother." Mawae also came to the realization that his purpose is to share the gospel of Jesus.
All stats courtesy of Pro Football Reference